Take the poll given below and let us know.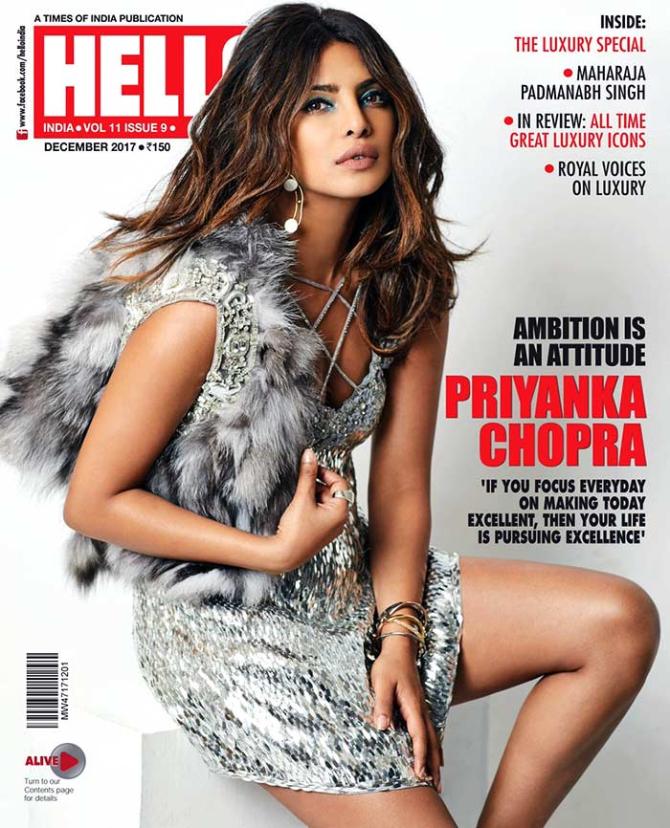 Priyanka Chopra on the December 2017 cover of Hello magazine.
She is the most effortless dresser in the business.
After wowing us with her stylish looks, Priyanka Chopra made waves on the cover of Hello magazine's December 2017 issue with her high-voltage style.
The actor has been rocking a new hair do, and we are totally in love with the way she wears her hair.
Dressed in a stylish sequinned mini, the desi girl looked gorgeous as she flashed her strong, toned legs on the cover.
She completed the look with silver accessories, and blue eye make up.
With her hair worn loose, it is pretty obvious that Priyanka let her dress do the talking.
And why not? After all who would want to hide such a splendid number?
We ask you, dear readers, what do you think of Priyanka's latest cover?
Do you think the cover lives up to her uber-stylish dress sense?
Or is it a little over the top?
Take the poll and let us know!