See how Vaani Kapoor made a stunning entry walking for Rina Dhaka.
On Day Two of the Amazon India Fashion Week Autumn Winter 2017, Rina Dhaka showcased her collection.
Befikre actor Vaani Kapoor was the showstopper.
Some pics from the show.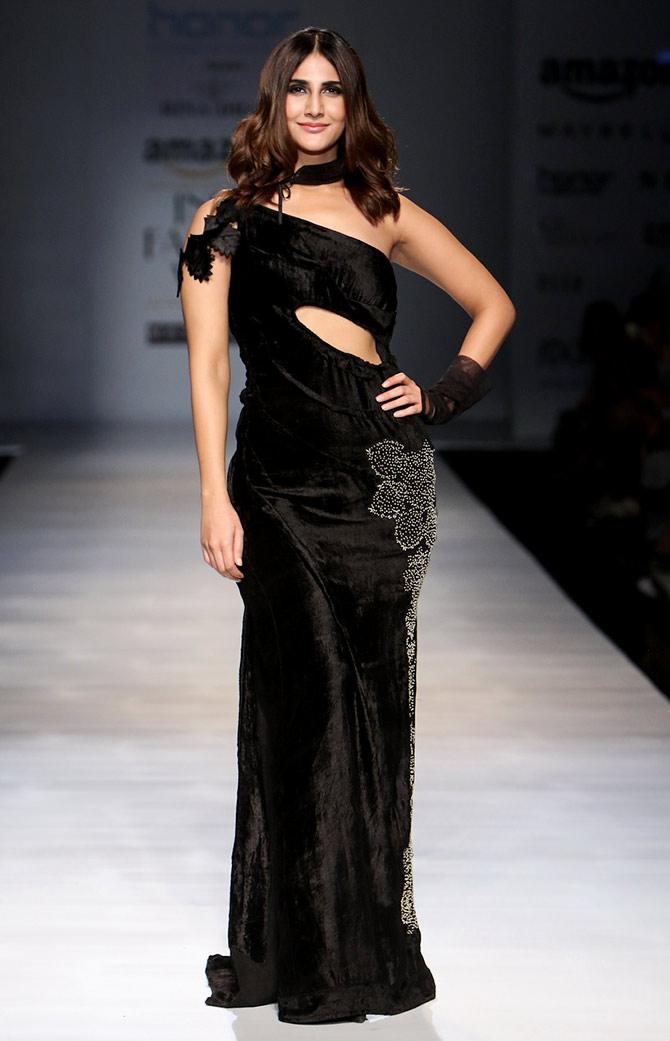 IMAGE: Vaani Kapoor, the showstopper, looked stunning in a black cut out gown from the designer's Dark Romantics collection.
All photographs: Kind courtesy Zeno Group for Fashion Design Council of India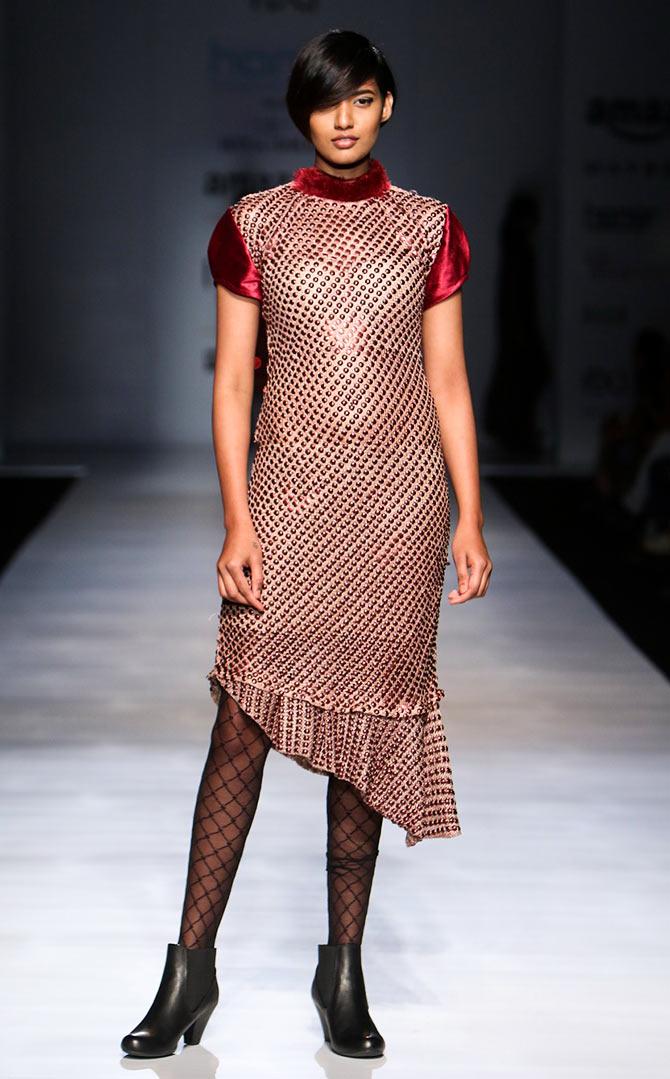 IMAGE: Alice Rosario sizzles in a party dress with silk and velvet accents.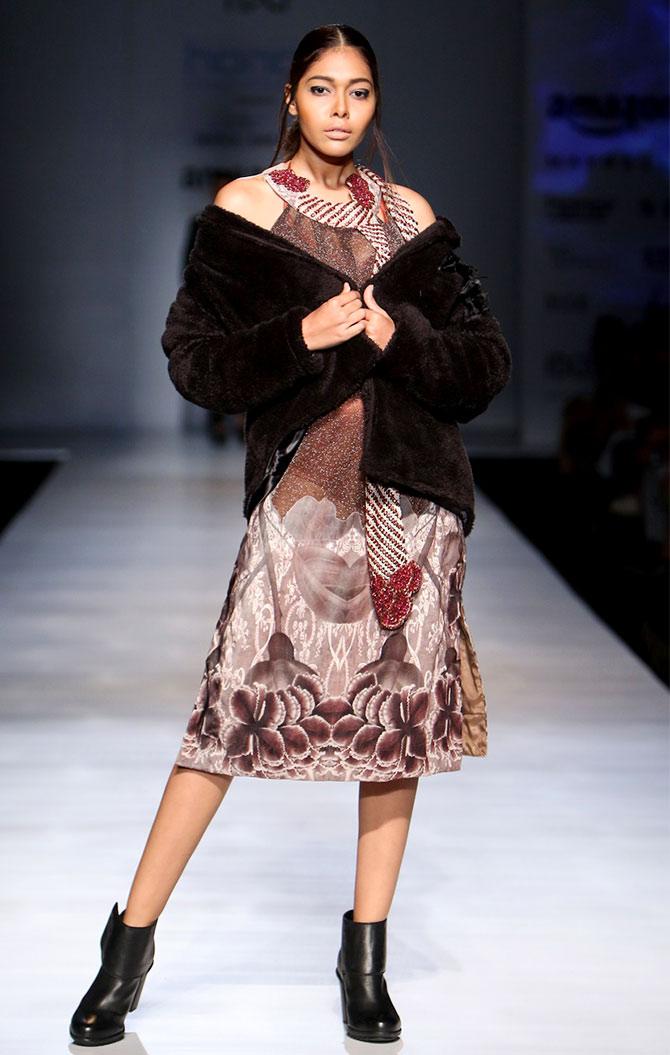 IMAGE: The designer's love for florals was very obvious in her creations.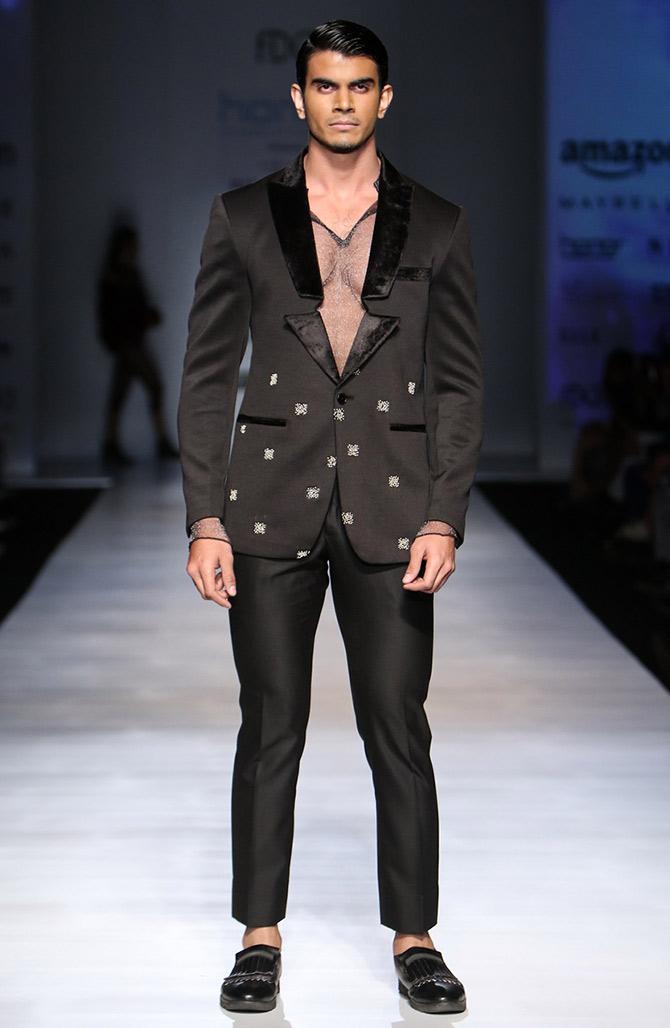 IMAGE: The suits for men were structured and featured printed motifs.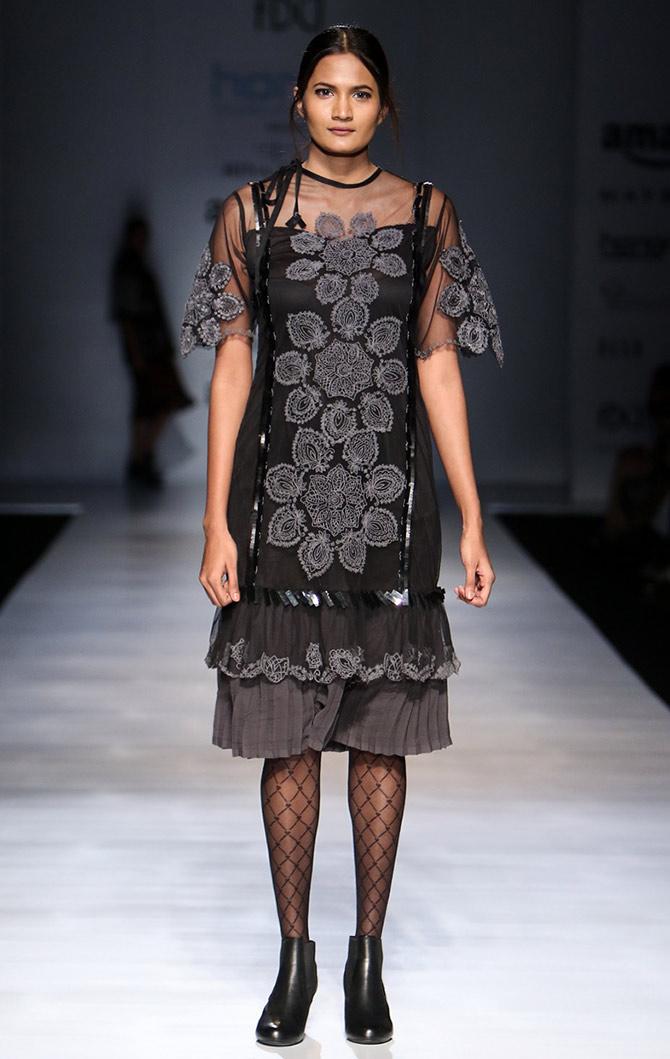 IMAGE: Dhaka experimented with sheer, pleated hemlines and floral embroidery.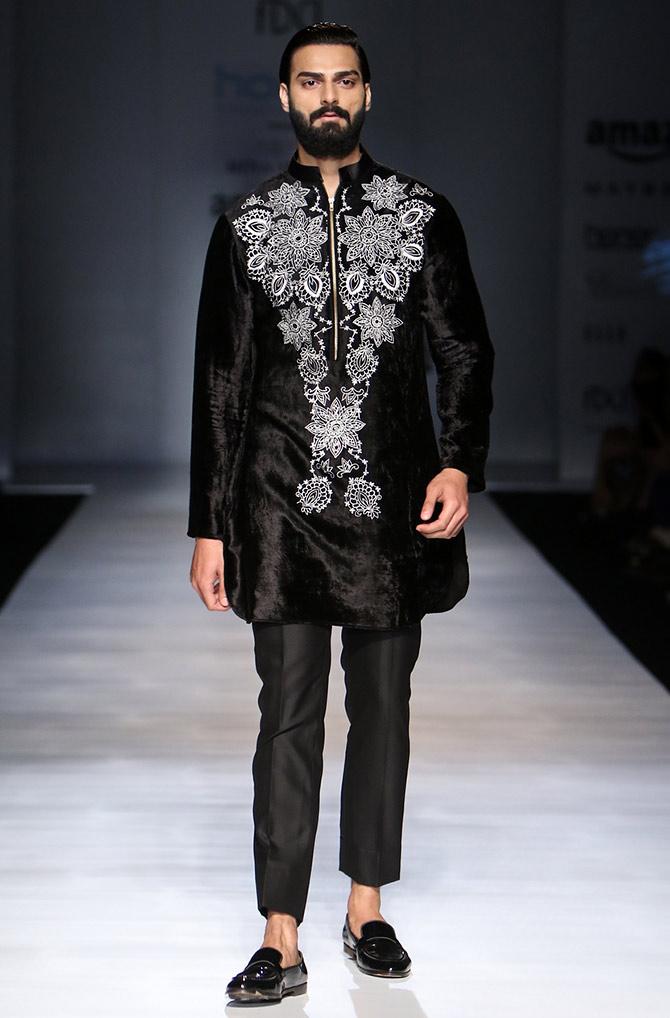 IMAGE: How about a velvet kurta?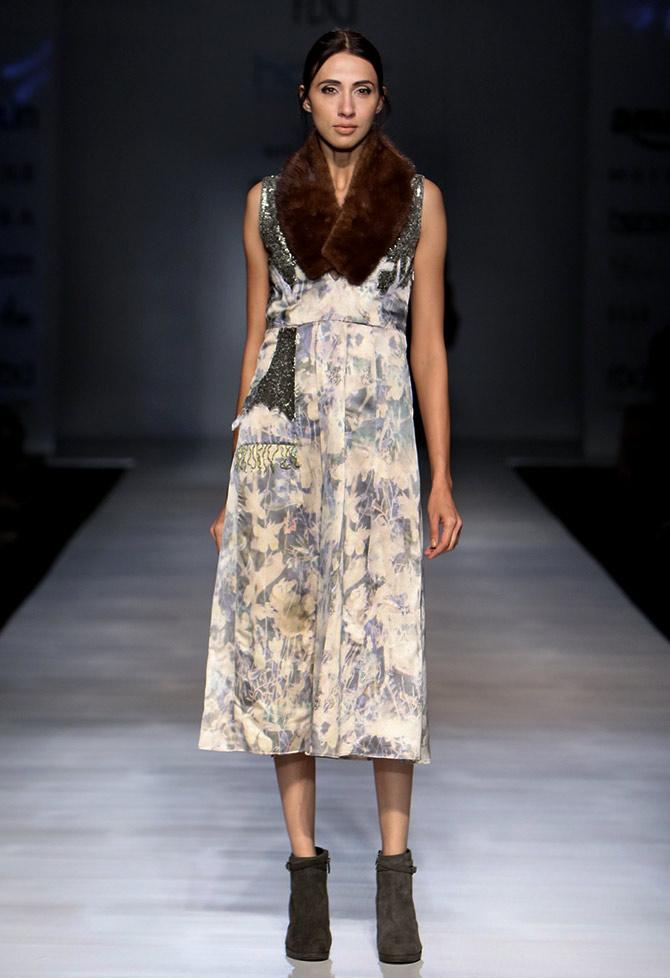 IMAGE: The addition of fur and leather lends an international feel to this subtle gown.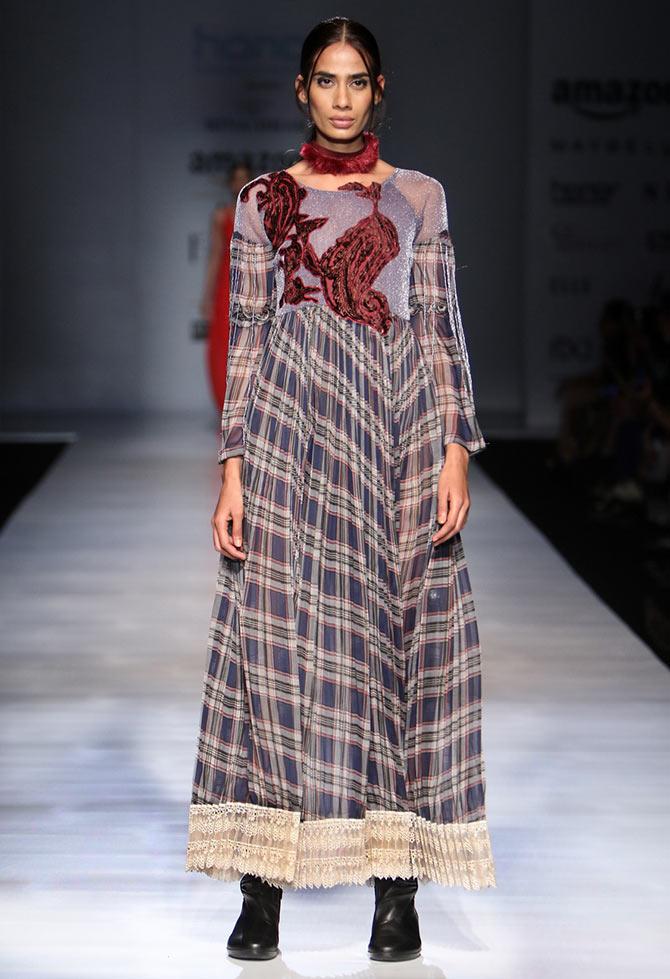 IMAGE: Sony Kaur models a plaid gown with lace border. The furry choker looks interesting too!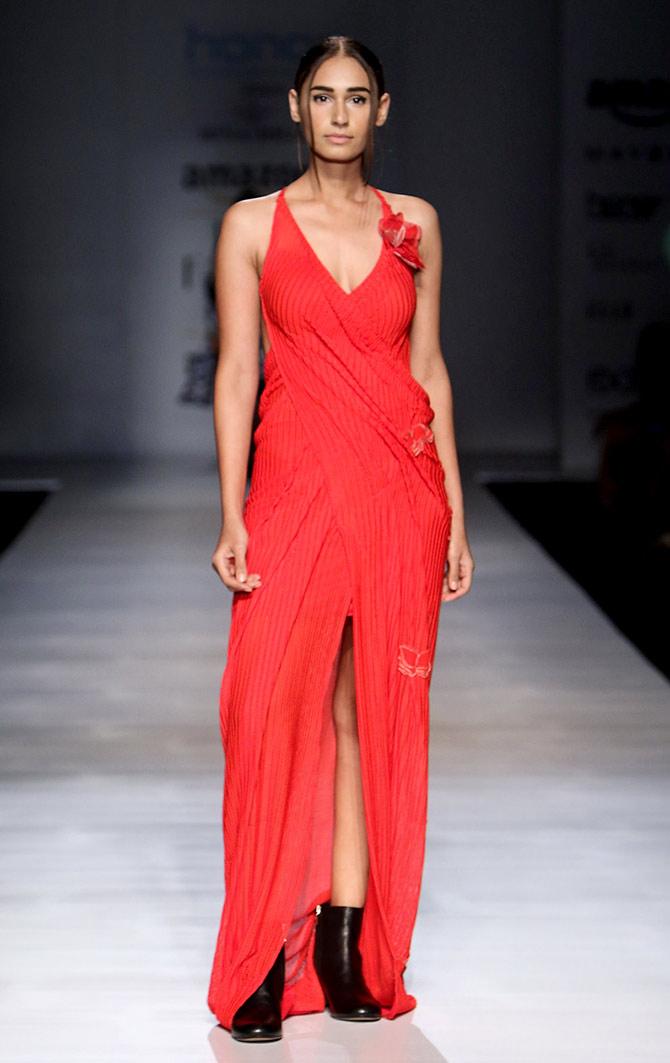 IMAGE: Thigh slit and red = winning combination.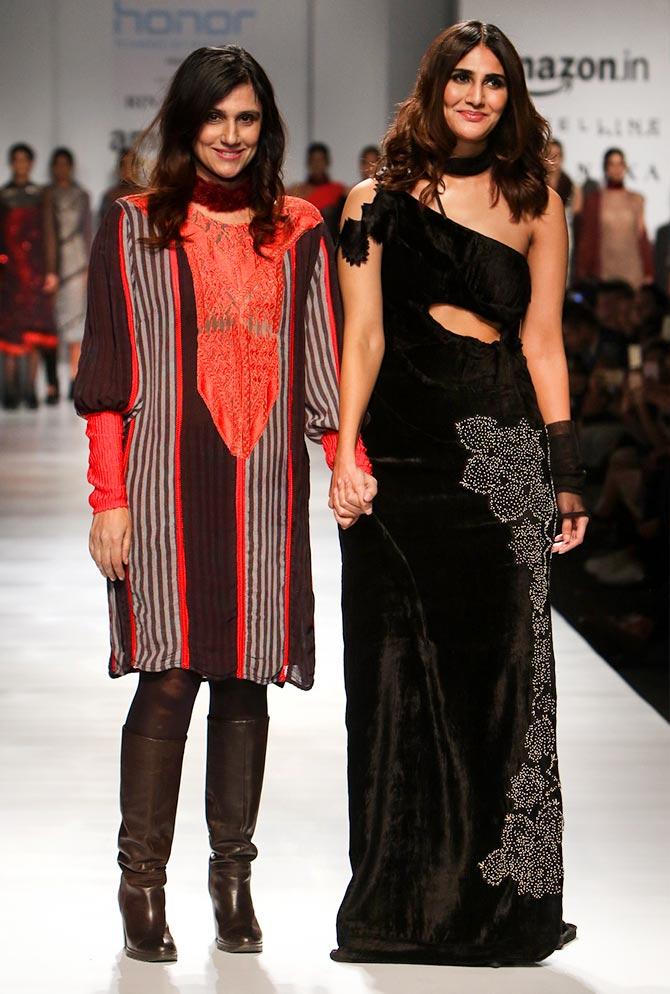 IMAGE: The showstopper poses with designer Rina Dhaka.