A Internet sensation, she has over 2.1 million followers on Instagram.
Meet Rachel Brathen, a yogi who can easily be crowned Instagram's Yoga Girl for wowing her followers with crazy yoga poses.
A New York Times best-selling author, entrepreneur and international yoga teacher residing in Aruba, she loves yoga so much that she can easily break into an asana just about anywhere.
From posing with her goat and dog on a paddle to doing a handstand in her 8th month of pregnancy, Rachel has been inspiring her followers.
Scroll down to see her pics.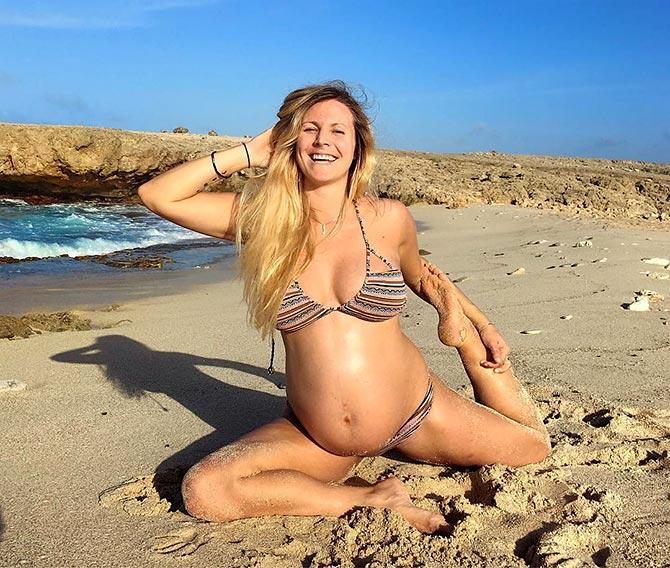 IMAGE: '

Live your life for YOU! You were born a free spirit.

Act like it.'

Rachel has documented her pregnancy through these stunning pics which are a huge inspiration for women world over. She took this pic when she was 8 months pregnant. Impressive, isn't it?

All photographs: Kind courtesy Yoga Girl/Instagram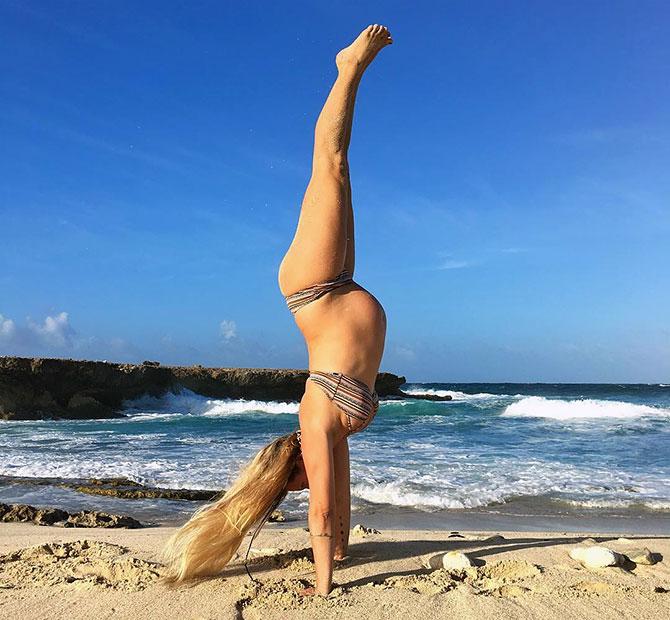 IMAGE: 'Poppy (her daughter) has started kicking me in the bladder so hard, I almost pee my pants five times a day which is less fun, and I'm having some pelvic girdle pain in the mornings which makes lifting myself out of bed tricky,' she wrote along with the pic.

'I've practiced yoga for over a decade, teach for a living and know my body very well -- I wouldn't put many almost 8 month pregnant women in a handstand),' she added.

This pic was taken in her 8th month of pregnancy.
IMAGE: This pic was taken in her 7th month. Rachel is one of the first people in the world to take yoga from the mat and onto a paddle board.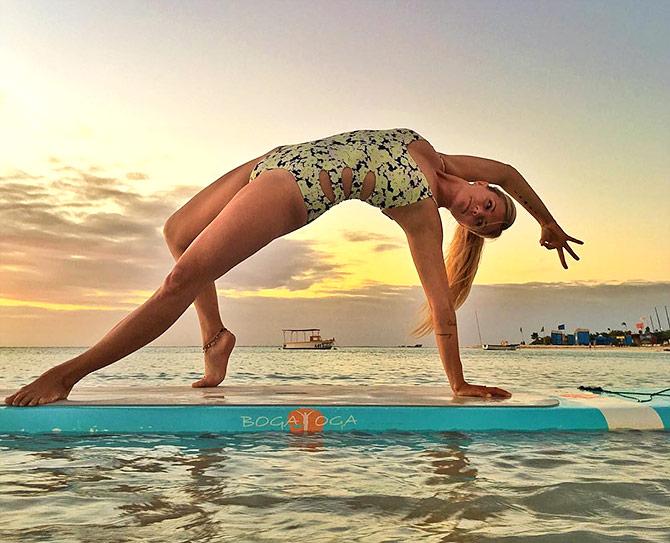 IMAGE: After graduating school in Stockholm she traveled to Costa Rica and it was there that she found the joy of incorporating yoga into her everyday life.

Deepening her yoga practice and also taking her first steps towards teaching, she ended up moving to Central America where she spent years exploring the intricate studies of yoga and spirituality. After moving to Aruba in 2010, she started teaching yoga full time on the Caribbean island.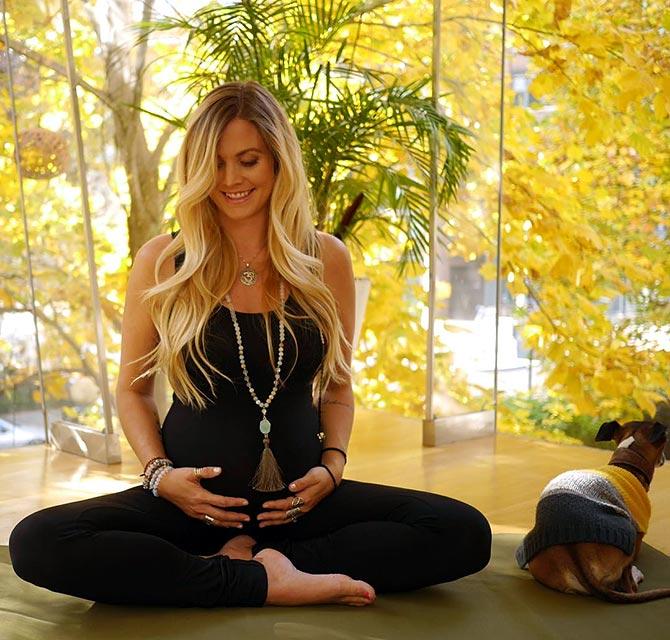 IMAGE: Rachel has been conducting community yoga classes and she took her last international class during her 6th month of pregnancy.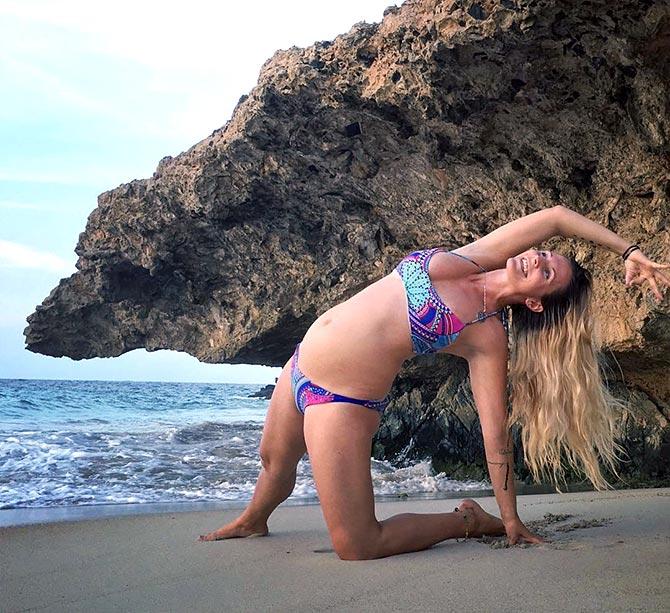 IMAGE: According to her 'yoga during pregnancy is so yummy.'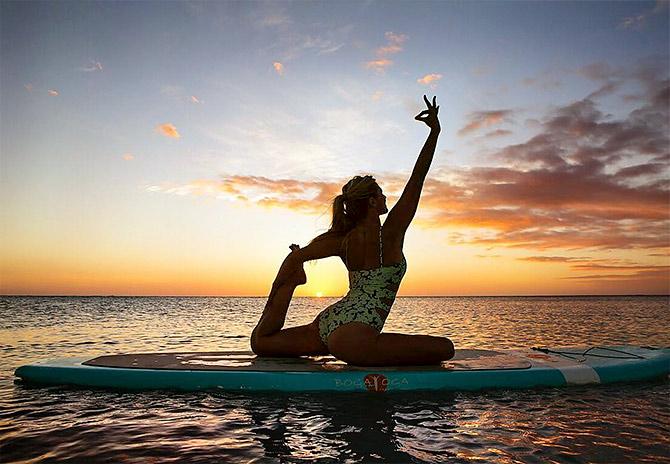 IMAGE: Rachel has evolved

from a self-destructive teenager to the bohemian and beautiful woman who is teaching people yoga and meditation in Aruba today.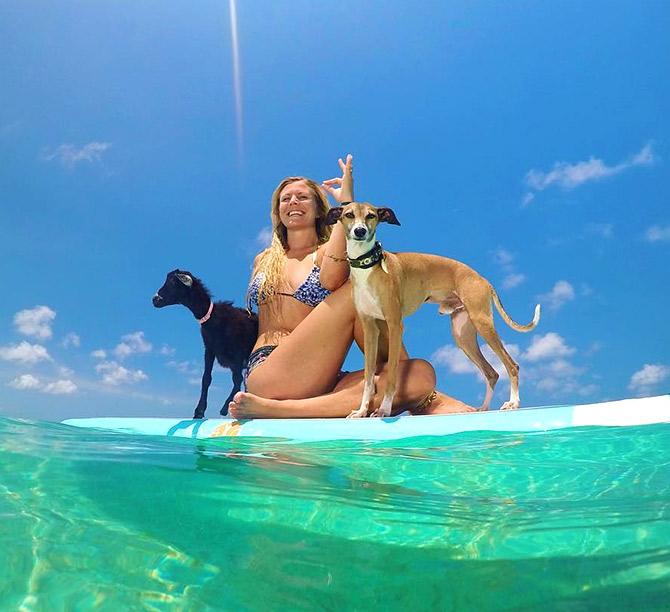 IMAGE:

Ringo, the Italian greyhound and Lucy, the baby goat are her companions when she goes off on her paddle to practice yoga in the middle of the sea.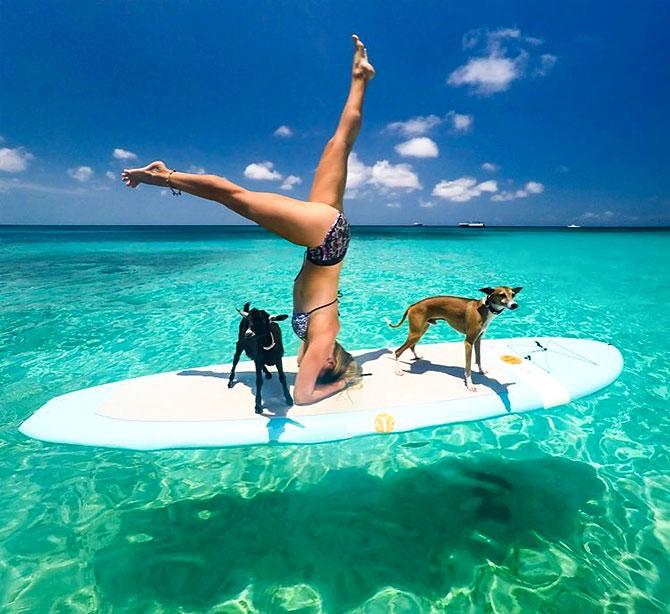 IMAGE:

This was the most amazing yoga session she ever had. We wonder if the dog and the goat had as much fun as Rachel.