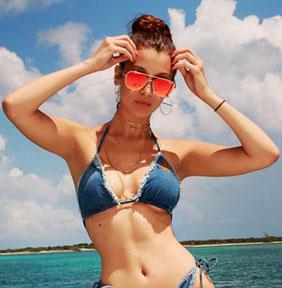 The weekly fashion round-up, where we bring you the latest on supermodels, style, designers and everything in between.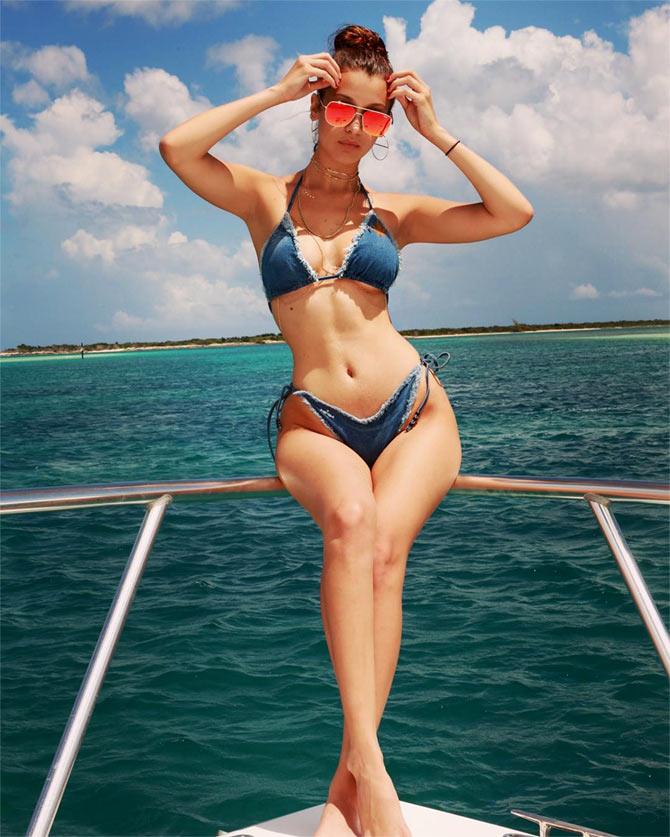 Photograph: Kind Courtesy Bella Hadid/Instagram
The 19-year-old beauty was walking in the Michael Kors Spring 2017 fashion show, showing off a ruffled, knee-length dress with towering platform heels, when she lost her footing.
She tumbled right in front of the photographers' pit, landing on her hands and knees, as some members of the audience, which included Vogue boss Anna Wintour and actresses Emily Blunt and Sienna Miller, gasped in shock, reported Hollywood Life.
However, Bella refused to let the fall keep her down. She gracefully picked herself up off the ground and continued with the show.
Bella isn't the first big name to trip up during a high-profile show. Candice Swanepoel fell as she walked in a New York
Fashion Week presentation for Givenchy last year, while Bella's idol, Naomi Campbell, is infamous for her epic stumble in 1993 during Vivienne Westwood's Paris Fashion Week showcase.
****
Karlie's HOT October look
Photograph: Karlie Kloss on the cover of Women's Health magazine.
Karlie Kloss flaunted her killer abs on the October 2016 cover of Women's Health magazine.
Dressed in a sexy bandeau top, jet black running shorts and a matching blazer, the model looked athletic and stylish.
Karlie revealed the cover on Instagram.
In the interview with the magazine, the supermodel revealed her fitness secret. "I'm pretty healthy most of the time.
"I eat a lot of fish, a lot of vegetables. I really love to cook with really clean and fresh ingredients."
*****
Victoria Beckham's daughter is a 'little tomboyish'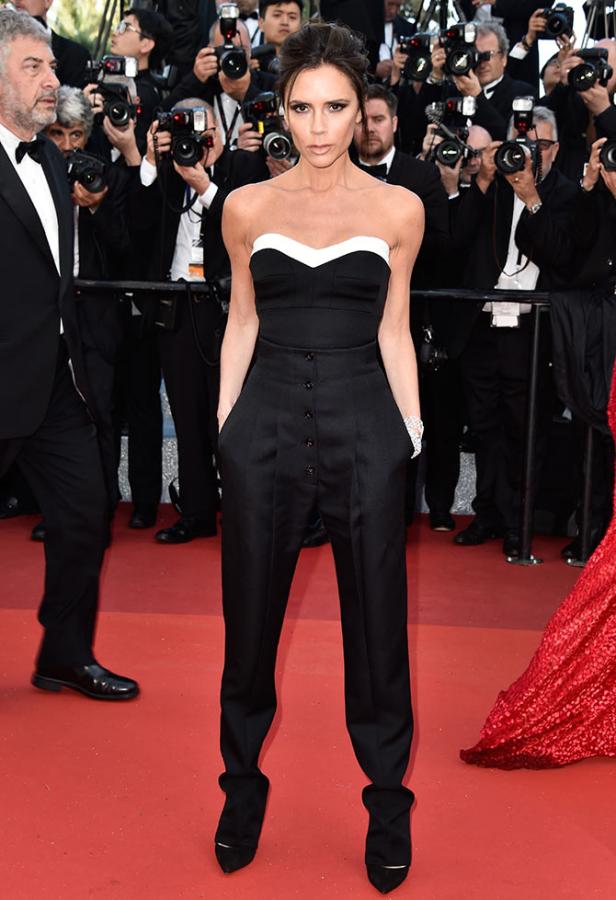 Photograph: Pascal Le Segretain/Getty Images
Fashion designer Victoria Beckham revealed that her daughter Harper is a little tomboyish.
The former Spice Girls singer, however, added that her little girl also likes to play with make-up.
"It was so great to have a girl. And the boys are so great with her. David's such a great dad and it's so cute to see him with a little girl.
"You know, she's a little tomboy playing in the garden with her brothers playing football, and David as well, but she's also very girlie. So she loves to play with make-up," Victoria said.
She said her son Cruz, takes after her musically and can sing well.
"He's so musical. I didn't even realise that he could sing. He's always the one that plays football. He was just sitting in the back of the car one day and singing, and I was like, 'Wow, you can really sing.'"
Victoria Beckham also revealed she and her team carry crystals so they are always surrounded by positive energy.
"I'm really into crystals.
"I'm a real positive thinker. I believe in creative visualisation -- the glass is always half full.
I have no time for anything negative. I bought crystals for all my team, so they carry them too."
Beckham isn't the only star to rely on the power of crystals; Adele, Madonna, Miranda Kerr and Sam Smith are also firm believers in their properties.
****
Kendall, Kylie Jenner staying for free!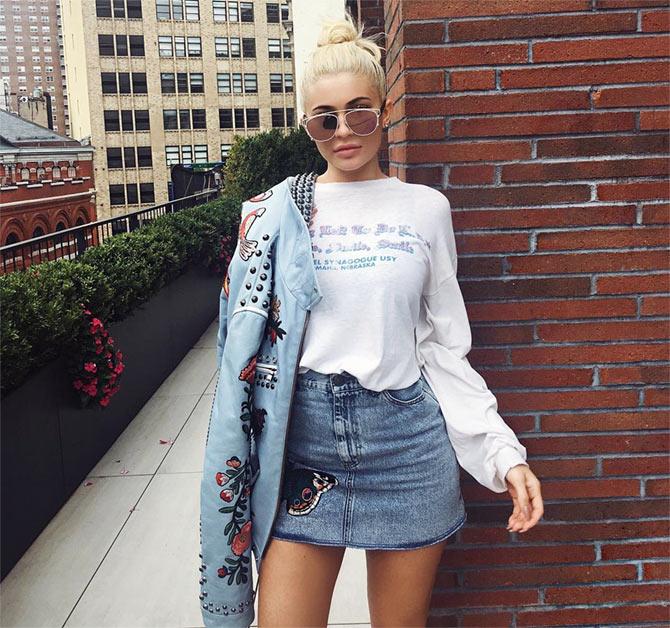 Photograph: Kind Courtesy Kylie Jenner/Instagram
Celebrity sisters Kendall and Kylie Jenner are staying in a USD 27 million apartment for free in New York.
Model Kendall and her sister have managed to land themselves a beautiful apartment in the Tribeca neighbourhood during the New York Fashion Week, reported Female First.
The four-storey property, which is owned by Andrew Azoulay, boasts of whopping nine bedrooms and nine bathrooms, and comes with almost 1,700 square feet of private outdoor space.
Andrew, who works for real estate agents Douglas Elliman, recently listed the apartment and allowed Kendall and Kylie to stay there for free.
Meanwhile Kendall Jenner and Harry Styles may be giving their romance another chance, but the duo are going slow.
The 20-year-old model and singer are not officially back together but are continuing to talk and see where things go," reported People magazine.
According to the source Kendall remains "hopeful" about her rekindled relationship with Styles, 22, but at the same time is "being more careful".
Last week the former couple went on a dinner date at LA hot spot Ysabel.
****
Khloe's new boyfriend gets her mom's stamp of approval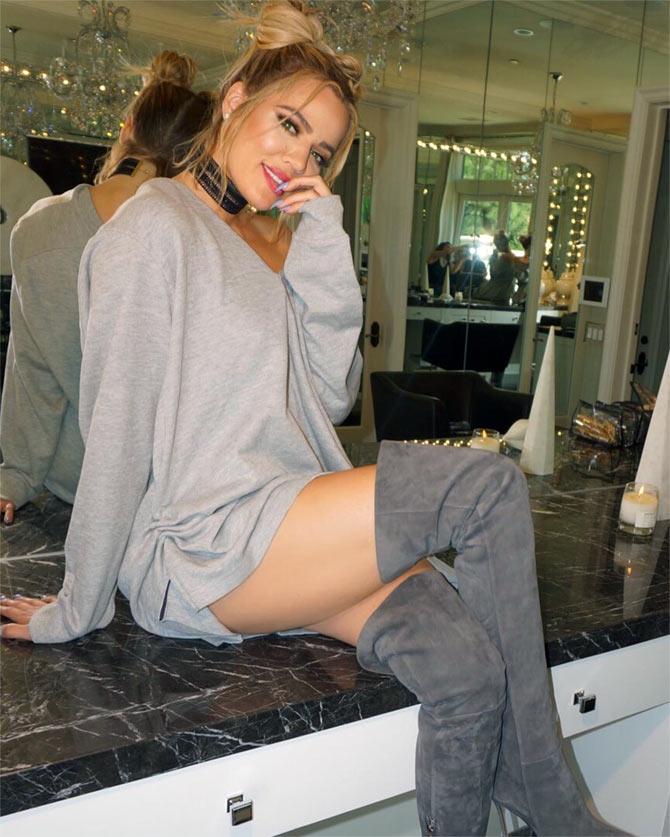 Photograph: Kind Courtesy Khloe Jenner/Instagram
Reality TV star Kris Jenne has given daughter Khloe Kardashian's new boyfriend, basketball player Tristan Thompson, the seal of approval.
Khloe, 32, recently started dating 25-year-old Tristan and the pair attended Drake's Los Angeles concert over the weekend, with Jenner, reported Female First.
Khloe and Tristan were also caught on camera by fans as they shared a kiss during Drake's performance of Too Good.
The pair recently enjoyed a trip to Mexico together where they were spotted indulging in a public display of affection by the pool at the ME Cabo Hotel.
****
Chloe Grace Moretz shares travel survival essential
Photograph: Kind Courtesy Chloe Grace Moretz/Instagram
Actress Chloe Grace Moretz has revealed she can only stay sane when travelling by wearing "noise cancelling" headphones.
The 19-year-old actress has to fly a lot for her career. She admits without her must-have item she wouldn't be able to cope with the stress of airports, reported Female First.
Taking to her Twitter account, she shared, "Literally the only thing that keeps me sane rn is noise cancelling headphones, #airports (sic)."
****
'Kendall Jenner never looks uncomfortable in what she's wearing'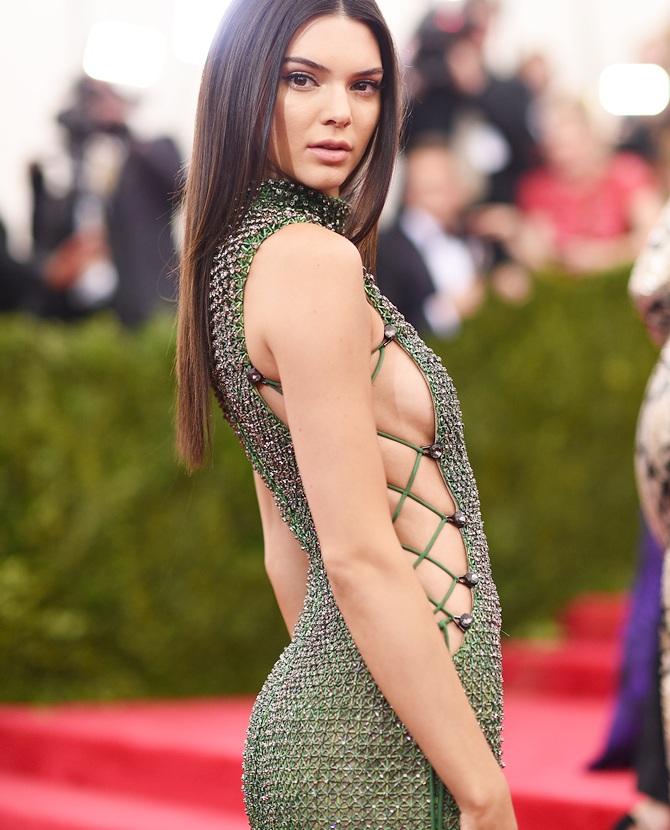 Photograph: Andrew H. Walker/Getty Images
Gigi Hadid believes she and her friend Kendall Jenner get along so well because they are both easy-going.
The two models have been on good terms since they met in 2014 and Hadid, 21, likes that the Keeping Up With the Kardashians star never tries too hard to look good, reported Female First.
"Kendall never tries too hard. She never looks uncomfortable in what she's wearing.
"I think that's why we get along so well, because even outside of our style, that's our personalities, we're just very easy-going," she said.
****