The star of Vogue India's March 2019 issue reveals what she always wanted to do.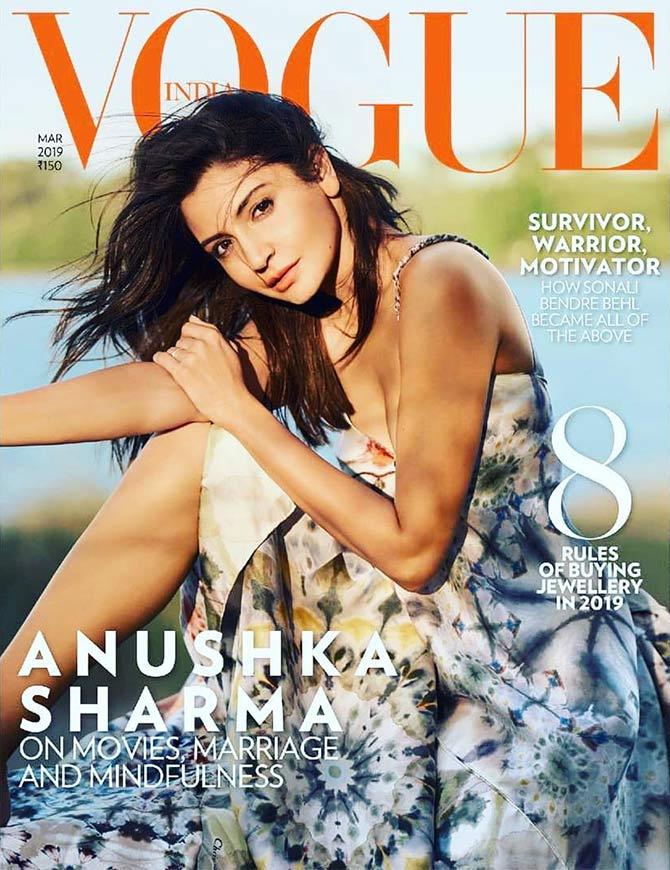 While Anushka Sharma has made a mark for herself in the film industry with her career spanning 10 years, there is something that she yearned to do.
In a candid interview with Vogue India, the actor shared: 'I've always wanted to be a vocalist in a band.'
Commenting about life post marriage, Vogue India's cover star added, 'I'm in this space where I feel very peaceful, comfortable, self-assured and, I guess, really in touch with myself one hundred per cent.
'It's something I've been working towards since the very beginning.
'All the decisions I've taken leading up to now have always been keeping that in mind.
'I base my decisions on what makes me more peaceful, and nothing else.
'If something makes me anxious and uncomfortable, I won't do it, even if it's something that I know I must do.'
Styled by Ria Kamat, Anushka graces the cover of the mag in a gorgeous floral dress.
She completed the look with wind swept hair and a make up-free look.
The cover has been photographed by Georges Antoni.