Australian Sports Illustrated model Kate Wasley has an important advice for women who think they're not worthy of wearing a swimsuit.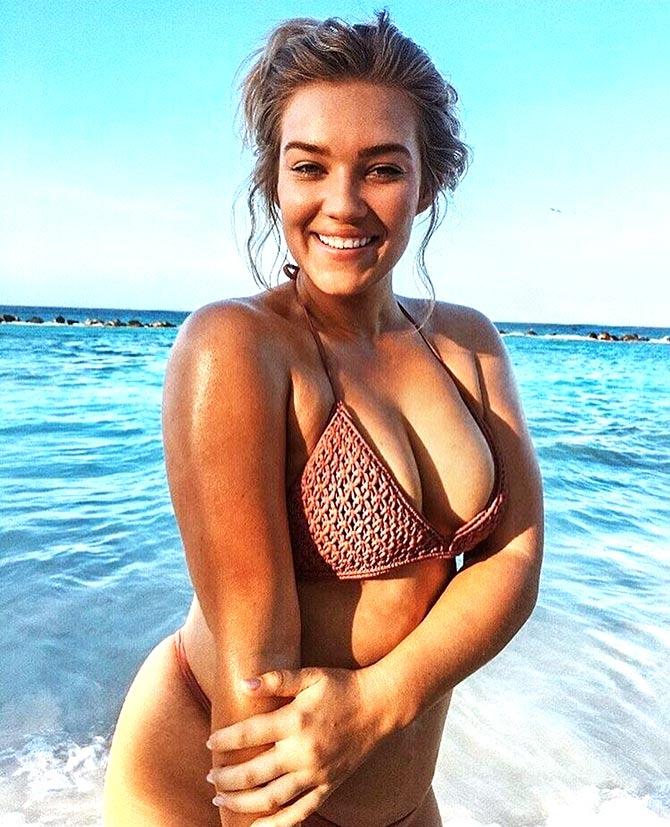 'I'm so excited for the week ahead,' writes Kate Wasley. 'I'm walking in a swimwear show soon and I absolutely can't wait.'
'Just a little reminder for you and myself that it's ok if you're not smashing it extra hard at the gym to get 'summer ready'.
'It"s ok if you're not hardcore dieting to get that 'bikini body'.
'It's ok to go out and enjoy drinks with your friends without feeling guilty or counting calories.
'Regardless of all the ads and media that might be trying to convince you otherwise, if you have back rolls, cellulite, stretch marks or anything else you might not particularly like about yourself, you're still worthy of wearing swimwear, shorts or a sleeveless top.
'If you're looking for summer motivation find an activity that you ENJOY doing rather than forcing yourself to work out because you're worried about what you'll wear this summer.'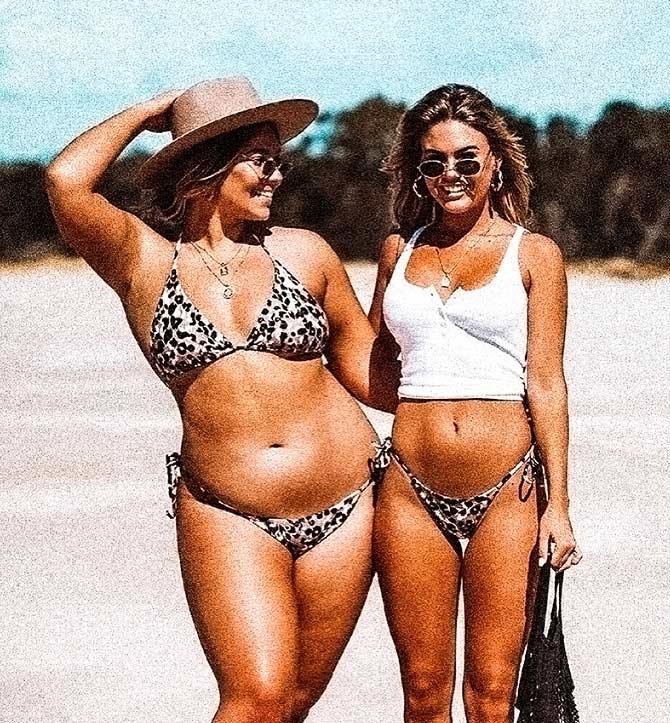 An Australia Sports Illustrated model, Kate Wasley is a body positive advocate and curve model, who has been tackling body shaming towards women like a badass.
From being the first-ever curve model for straight-size brand Lorna Jane, to featuring in Sports Illustrated's 2018 swimsuit issue, Kate has some inspiration for you too!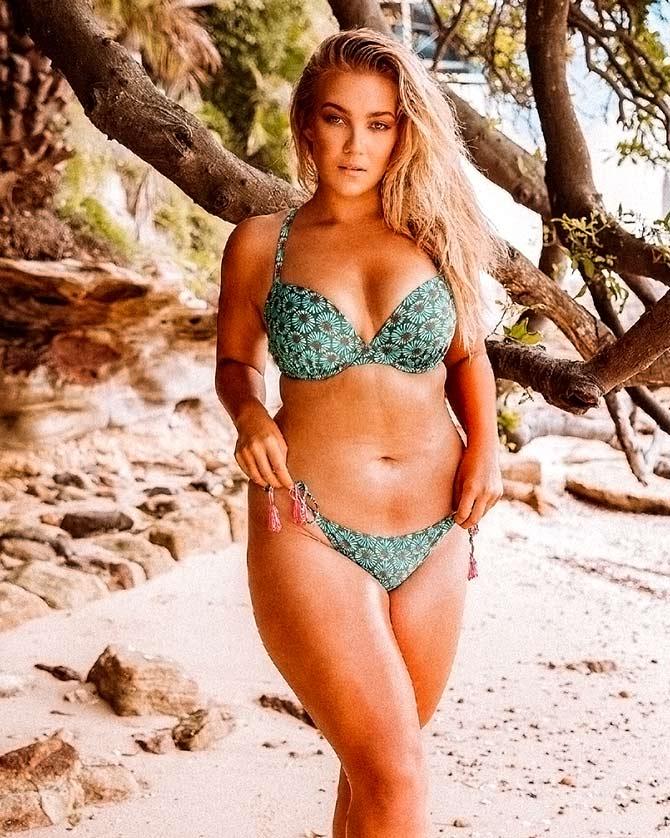 She writes: 'As women, so much emphasis is placed on how we look.
'We are told what men like, what they prefer and what they want from our appearance and how we can achieve it.
'I get told every day in the comments that I'm not the body type that men want, I also see them say 'men like curves, only dogs like bones' about thinner women. You can't win.
'Your emotional, mental and physical health are all so important.
'Don't let everything suffer just so you can fit society's mould of flawless beauty.
'At the end of the day you could be the juiciest peach on the tree and there will always be somebody that hates peaches.
'I want a man that loves me for me, not what I look like or because I'm a model, I want someone that loves me for my mind and who I am when my body changes, my skin wrinkles and my hair turns grey.
'I want to love myself when my body changes, my skin wrinkles and my hair turns grey. If the world were blind, would you still impress yourself?'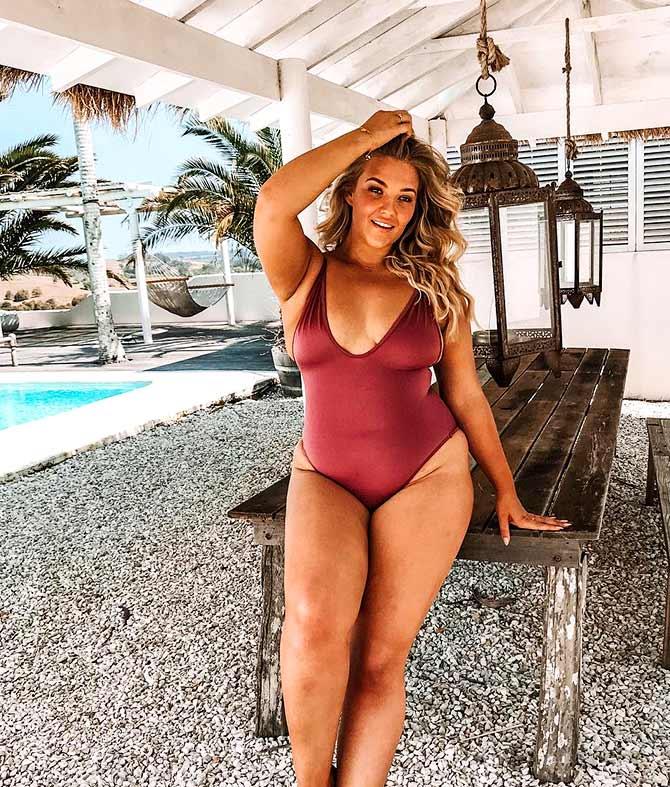 'It takes so little time to alter a photo and so little time to compare yourself to the altered reality we constantly see on Instagram,' she writes.
'It might be Photoshop, it might be a pose, it might be that the person your comparing yourself to is a completely different build and body type to you.
'When you compare yourself to someone online you're probably thinking of yourself at your worst.
'And you're comparing that to someone's best fragments of their life that they choose to share with the world.
'Everyone compares themselves in one way or another, but so often it isn't a fair fight. Instagram isn't real life.'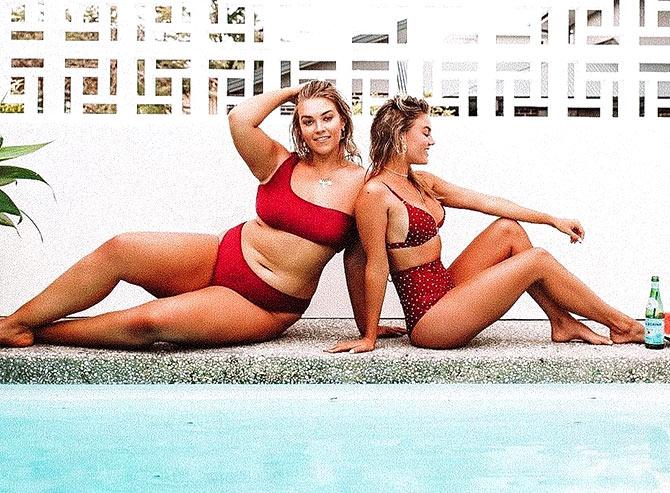 She adds: 'I can't stand the amount of times I come across advertisements for products to get rid of 'stubborn fat', scars, stretch marks and cellulite.
'Our societies views on beauty are so far warped from reality and companies spend so much money to exploit women on their insecurities.
'So if you have cellulite, stretch marks or stubborn fat, you're not unhealthy, lazy or ugly...your human.
'Please don't let companies, social media or advertisements trick you into spending your money to reach an unattainable beauty standard.'