Givenchy creative director Riccardo Tisci brought together some of the biggest names in the business for a special showing of his menswear line.
Yes you read that one right -- menswear.
Even though the Paris Haute Couture Fashion Week doesn't start for a while now, Givenchy creative director Riccardo Tisci thought it might not be such a bad idea to have an independent showing of his menswear spring/summer 2016 collection.
And to add a dash of glamour to the show, Tisci got a bunch of top female models to walk the runway for him to showcase his haute couture offering for the autumn season.
There was Irina Shayk who modelled this pair of sequinned black dungarees.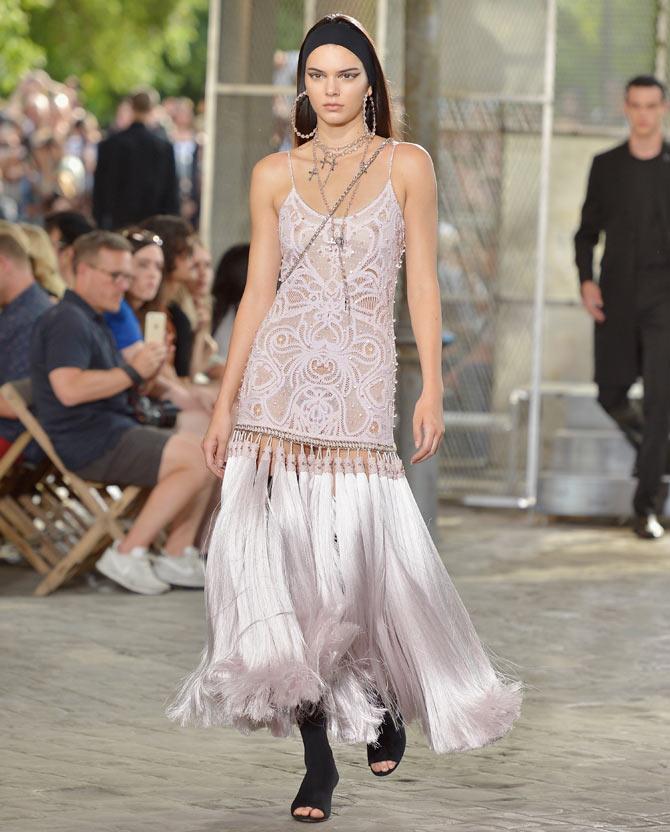 And Kendall Jenner's outfit had tassels for a skirt.
Candice Swanepoel took our breath away in a lace, lilac dress.
And Italian model Mariacarla Boscono looked a million bucks in yellow.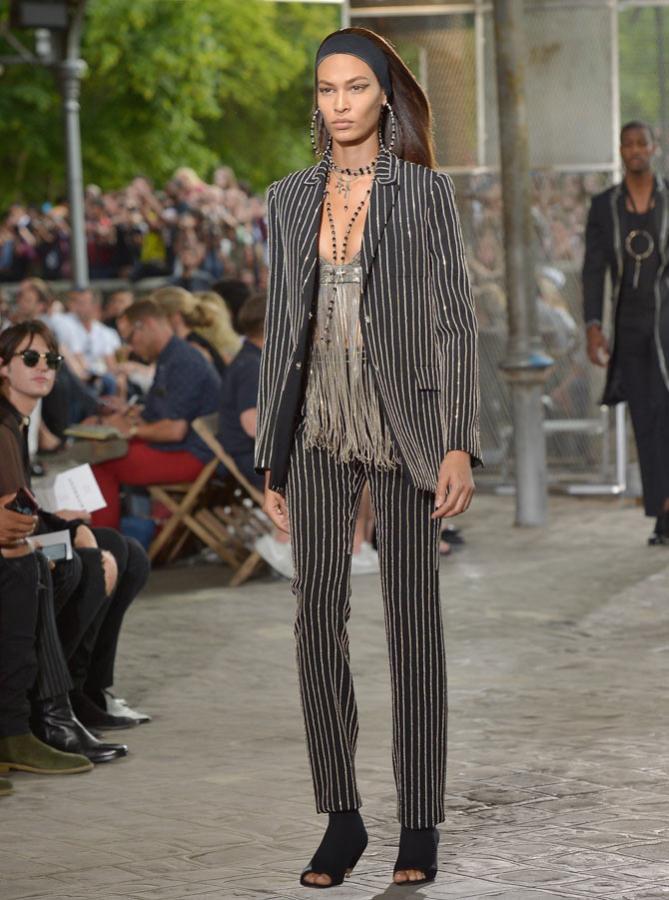 Joan Smalls modelled this stunning pinstriped pantsuit.
And finally, there was 45-year-old Naomi Campbell who proved yet again that age is indeed just a number as she walked the runway in a black pinstriped blazer teamed with a sexy bikini bottom and super high stockings.
Photographs: Dominique Charriau/Getty Images