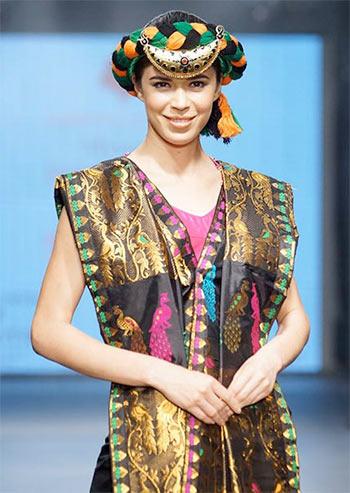 Fashion designer Sanjukta Dutta from Guwahati, Assam showcased a beautiful collection of hand-crafted two-piece Mekhela Chadors at the recently concluded Mysore Fashion Week 2015.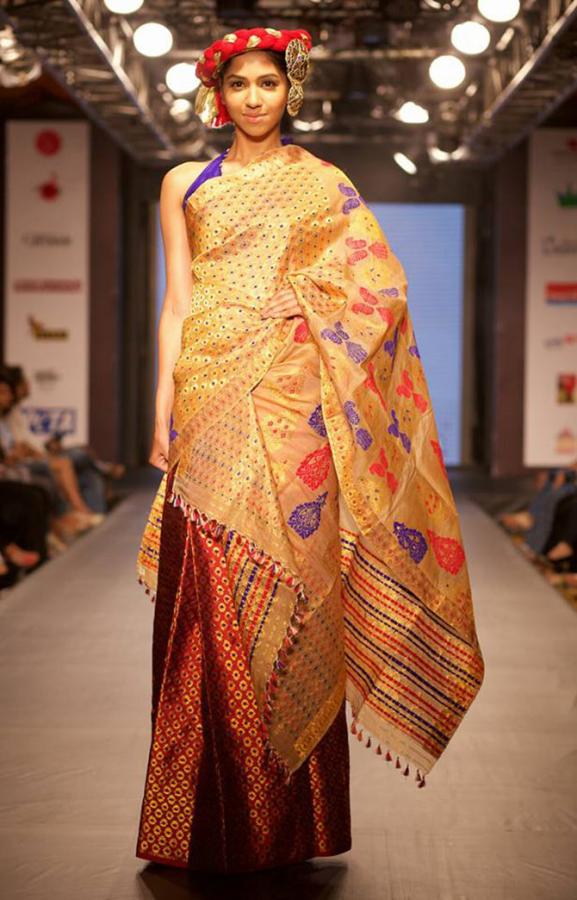 The silk Mekhela Chadors had traditional Assamese motifs inspired by nature, flora and fauna and other geometrical shapes.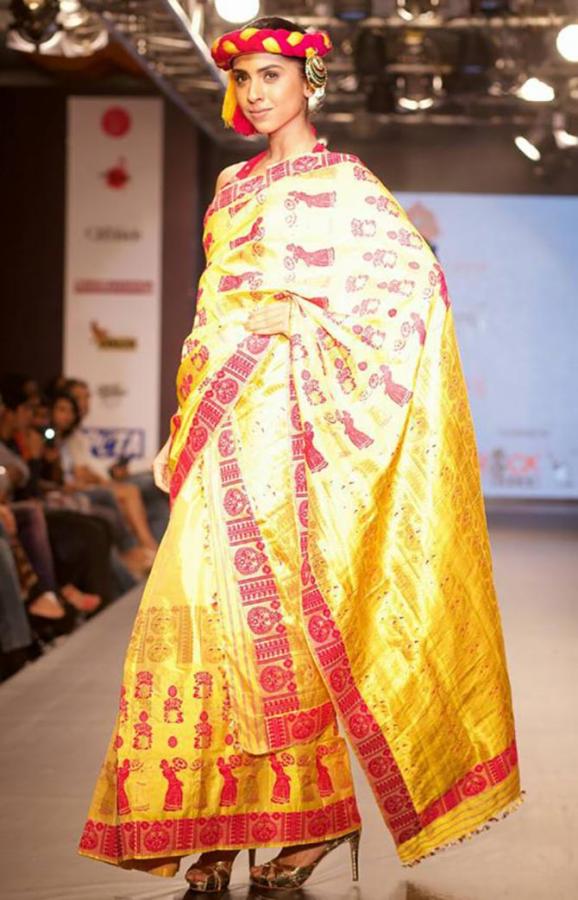 In a variety of coloured silk threads. Pooja Bhamrah showcases one such creation.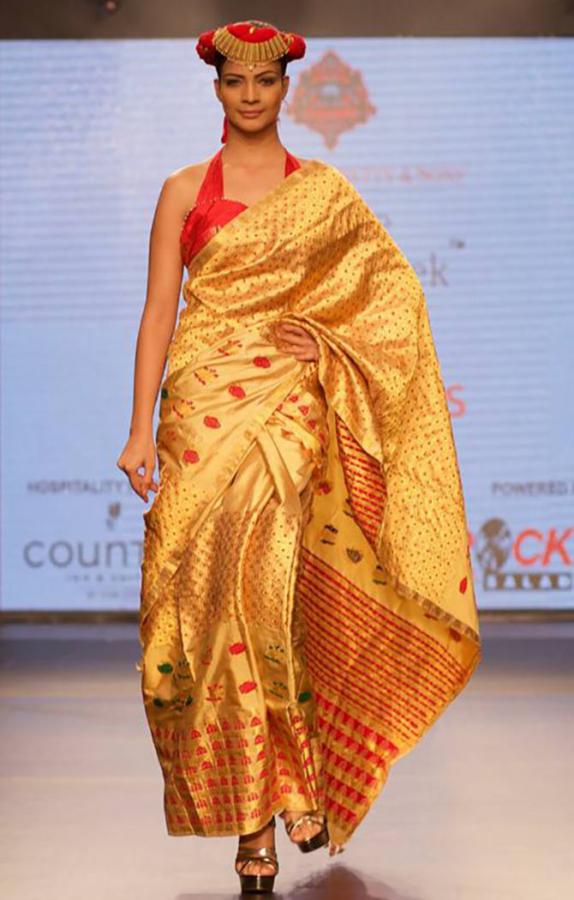 Including traditional Muga silk.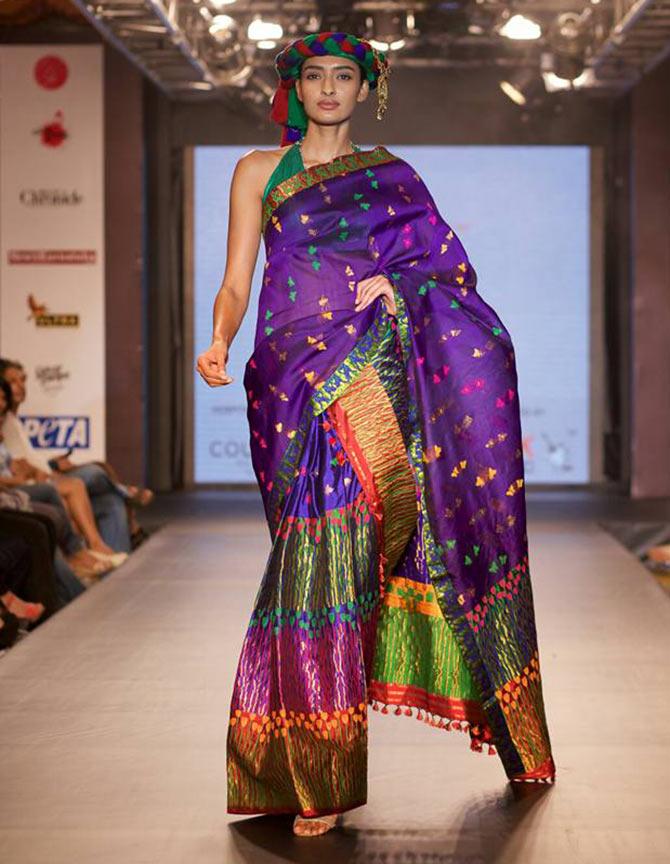 Dayana Erappa shows a multi-coloured creation.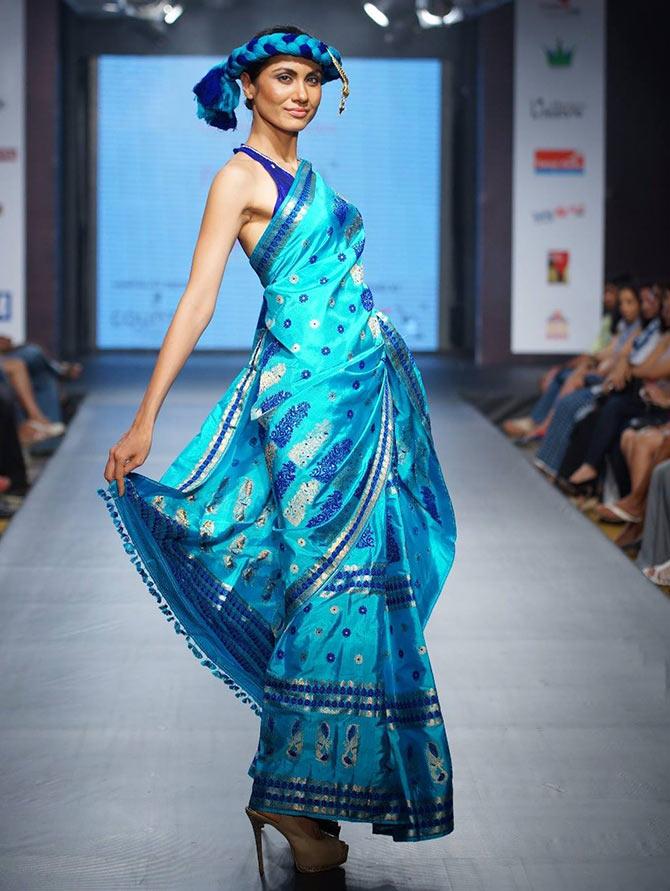 An all-blue creation styled like a sari.
We love this colour combination Sony Kaur is showing.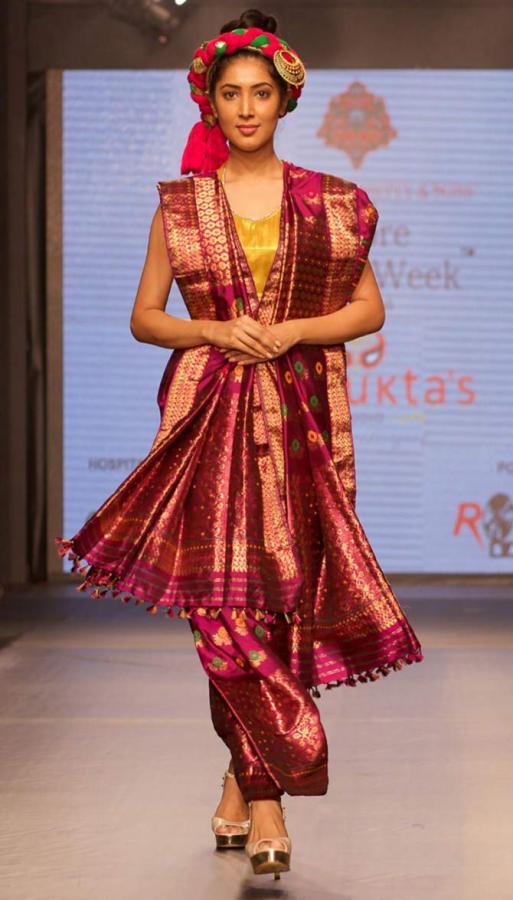 A maroon silk with the chador worn like a stole on both shoulders.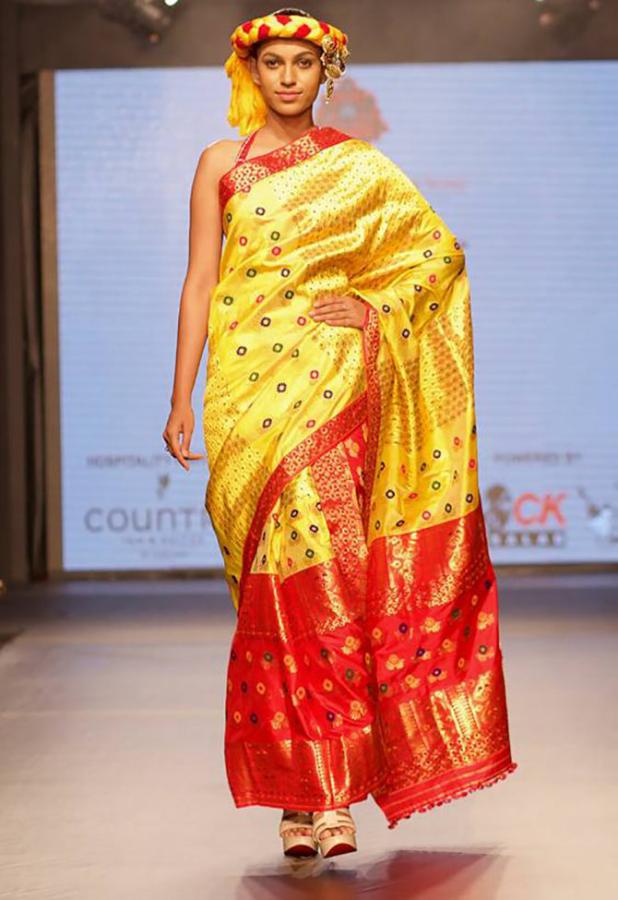 How to wear red and yellow.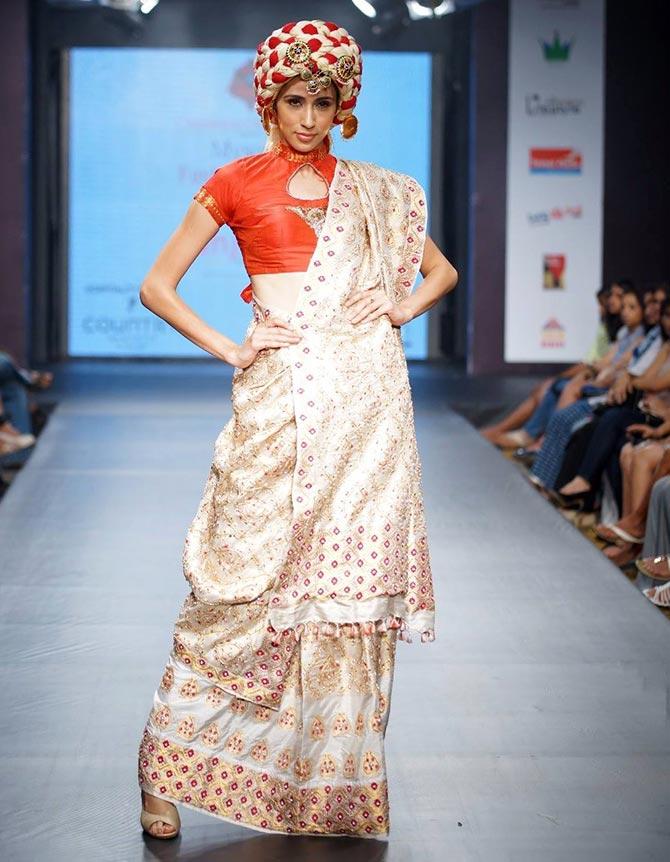 Alesia Raut strikes a pose in a lovely off-white orange combination.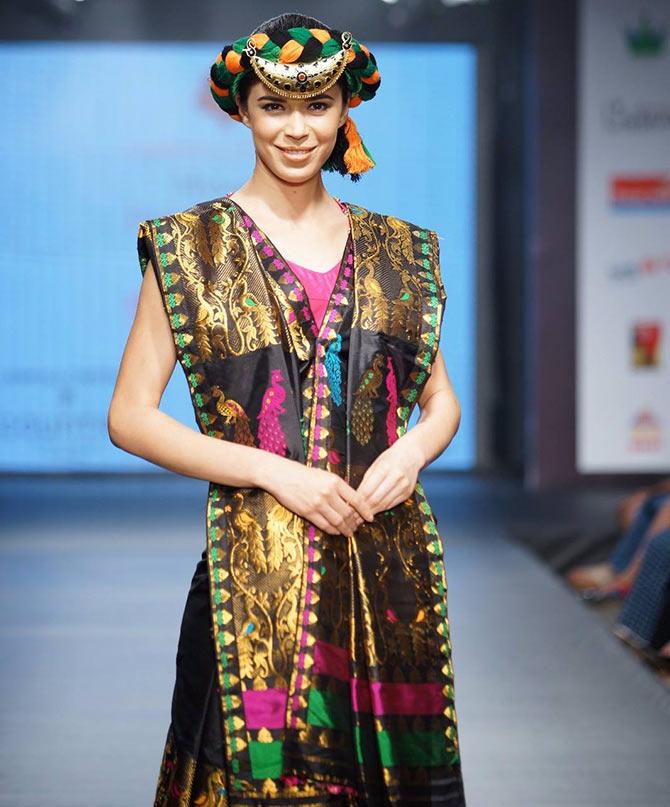 Dutta accessorised her looms with ornamented turbans, like this one modelled by Sucheta Sharma.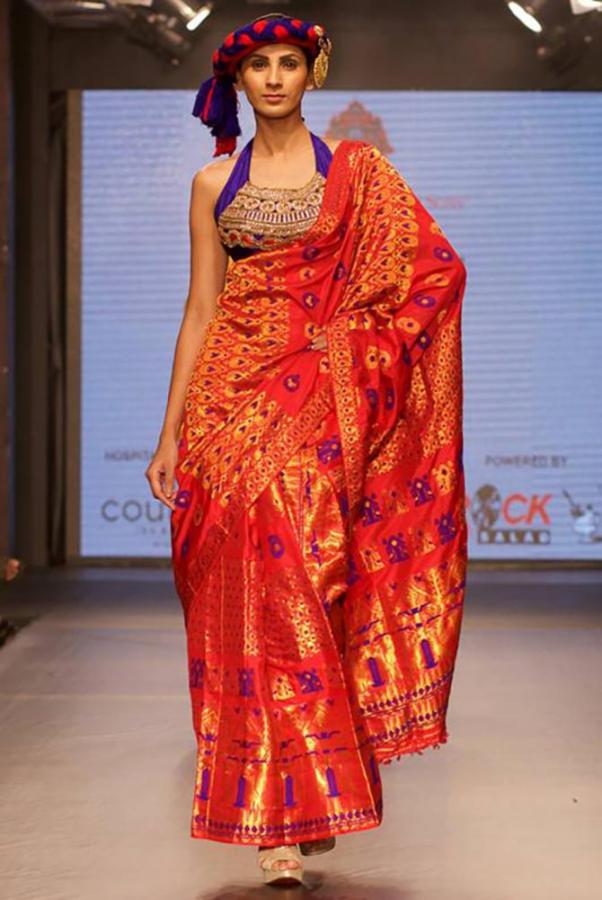 Modern meets tradition.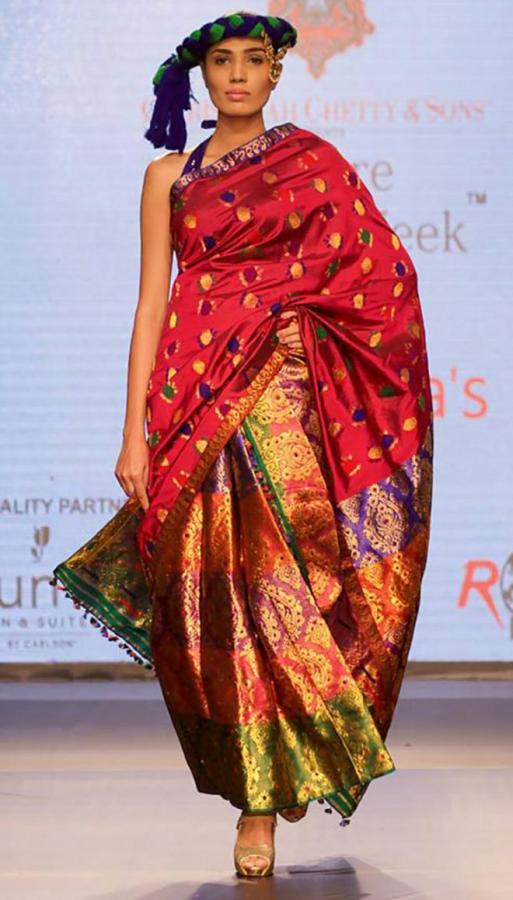 This one's a bridal beauty.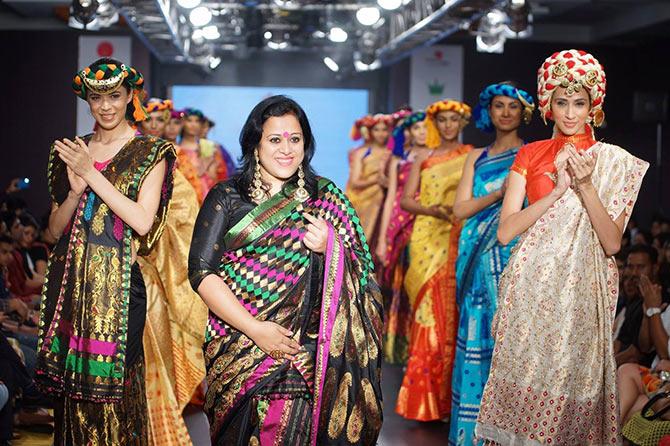 Three cheers for the designer!