There has never been a time when we haven't loved Shruti Haasan.
So when we were invited by the folks at Shoppers Stop to photograph her, we promptly jumped at the opportunity.
Photographs: Hitesh Harisinghani/Rediff.com
Because... well... Shruti Haasan!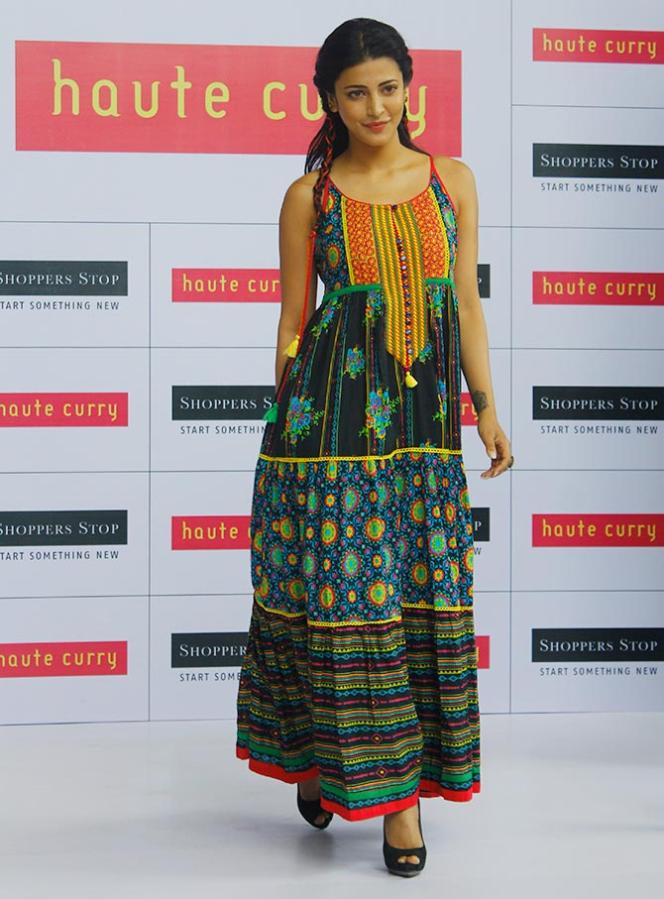 When she emerged out of the wings on to the runway we went weak in our knees.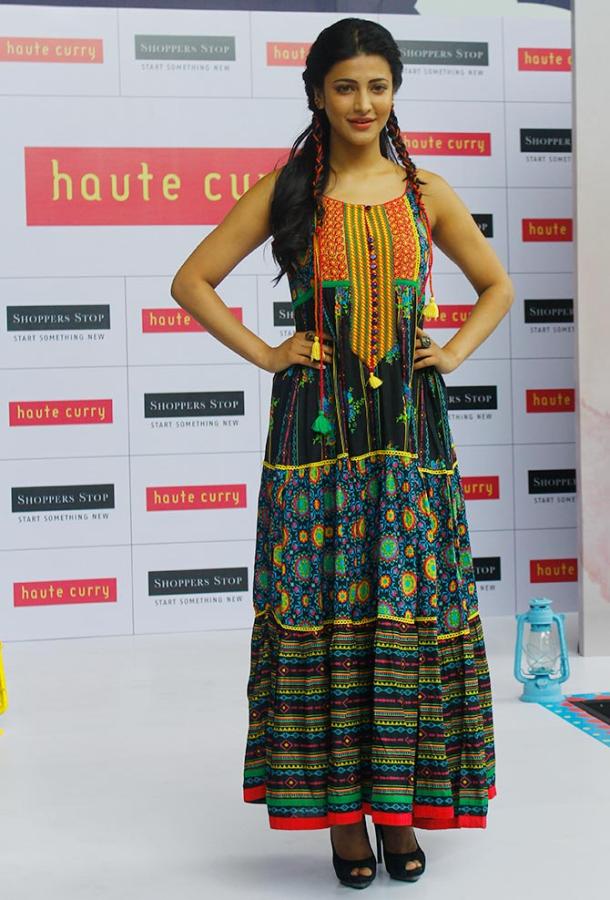 Then she stood there and we were like... siiigh!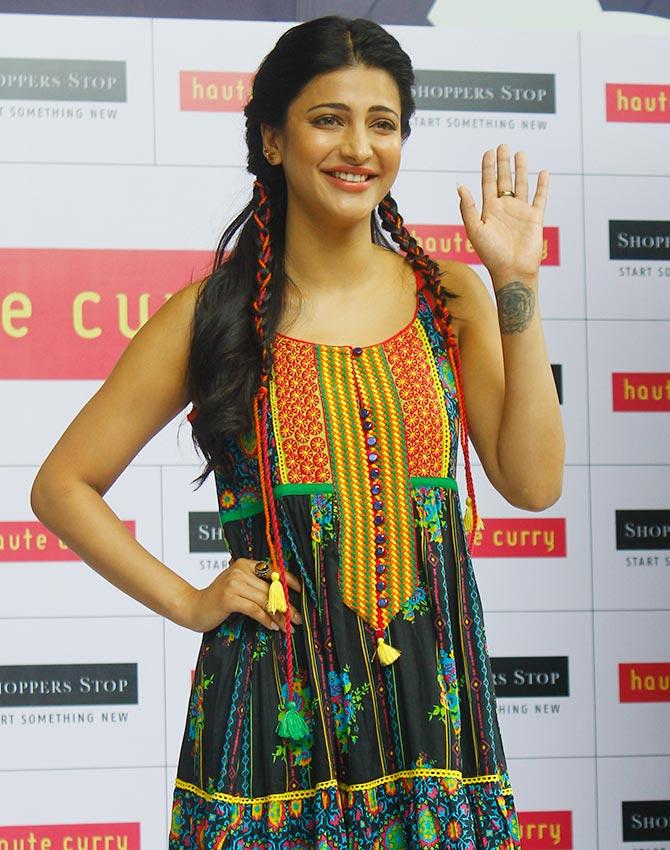 And all she had to do was wave out to us and we just melted on the spot!!!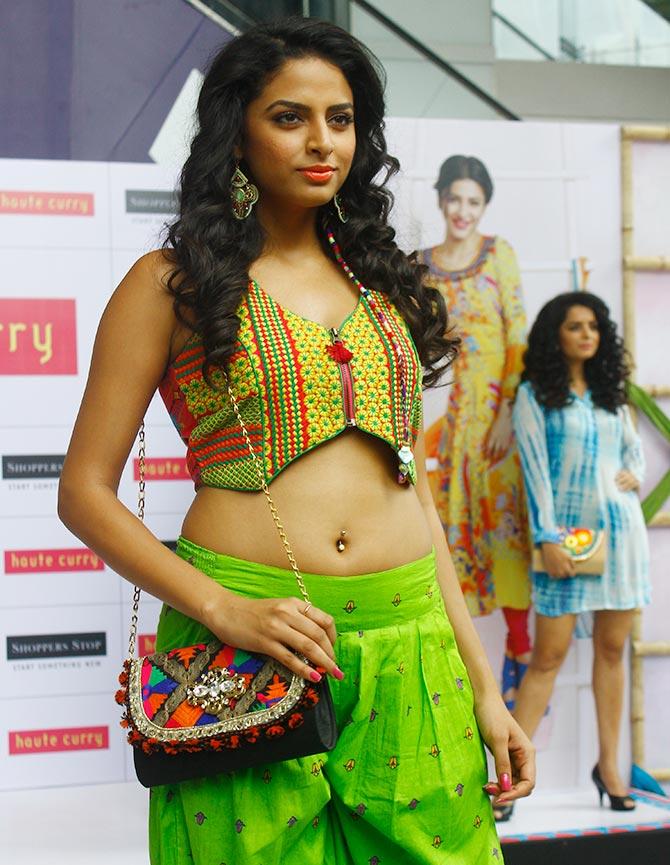 Oh yes there were others too, modelling the latest collection of Indo-western outfits by Haute Curry.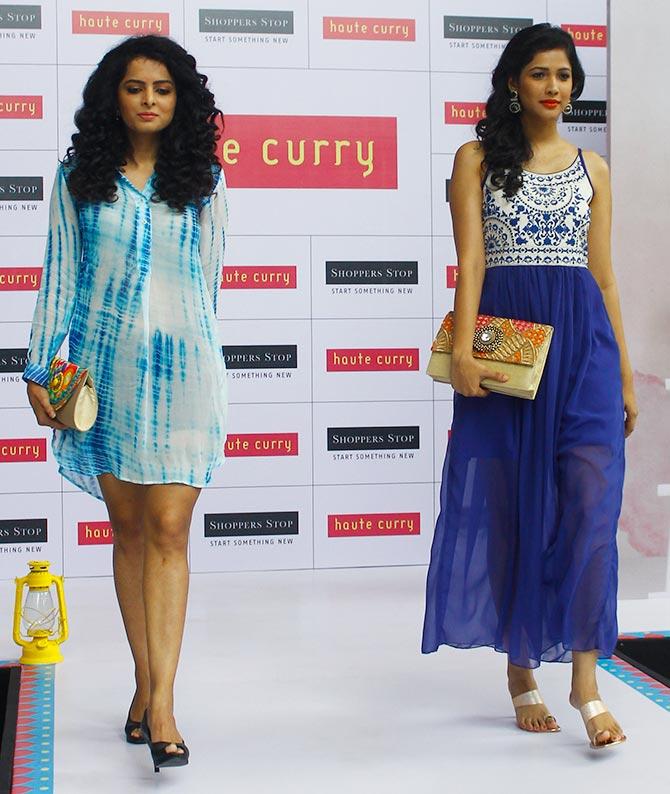 It was a cute collection, we admit.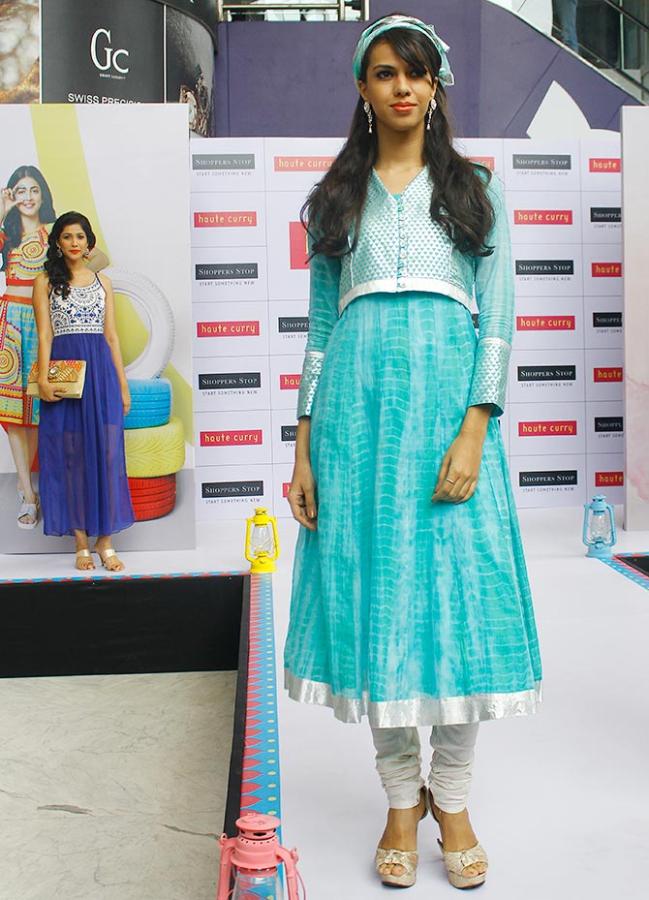 Some very elegant outfits...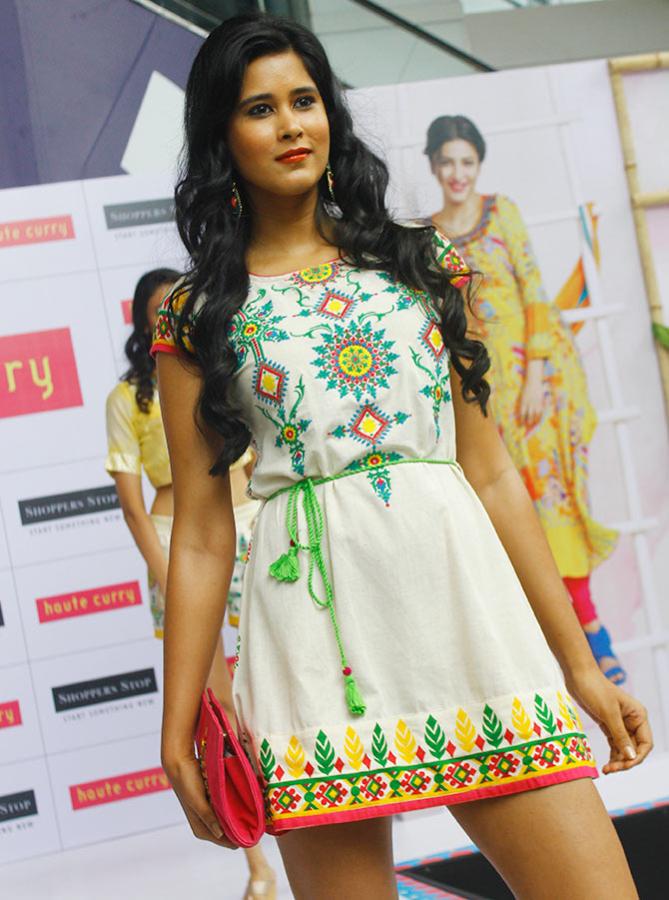 And some really nice prints that are all the rage these days.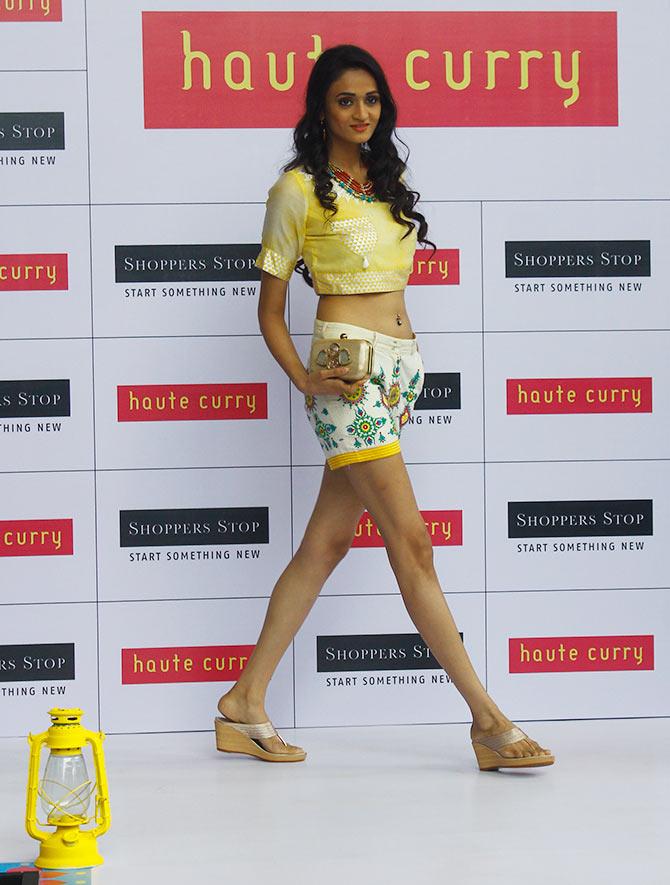 And yes, we also doffed our hats to the stylist who put this together.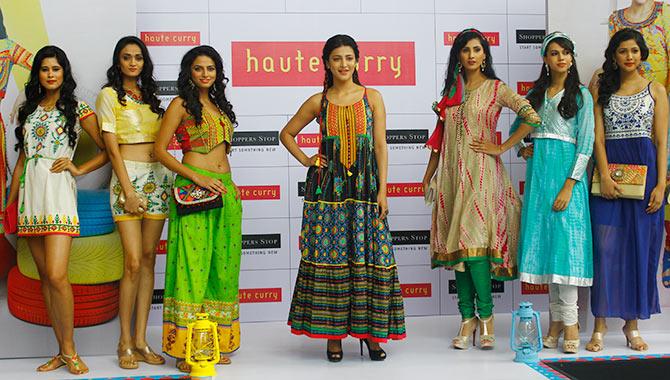 But really, we had gone there just to see Shruti.
You can see why! :-)