Bollywood actor Shriya Saran ruled the ramp at Amazon India Fashion Week Fall 2016.
Lights. Camera. Drama!
Designers Kanika Saluja and Samant Chauhan took the runway by storm on Day 2 at AIFW Fall 2016.
Label Anaikka by Kanika Saluja celebrated the essence of Victorian fashion through her 'Lock, Stitch & Twist' collection. Symbolising power and strength, the collection amalgamated the old with new. This season, her label also debuted in the menswear segment.
Samant Chauhan's 'The Silk Route' collection was contemporary and fierce. While he gave us an insight into the Nepalese culture at AIFW Autumn/Winter 2015, this year he chose to work on intricate Rajput designs.
But it was Bollywood beauty Shriya Saran dressed like a goth goddess who caught our attention.
Take a look!
Lock, Stitch & Twist by Anaikka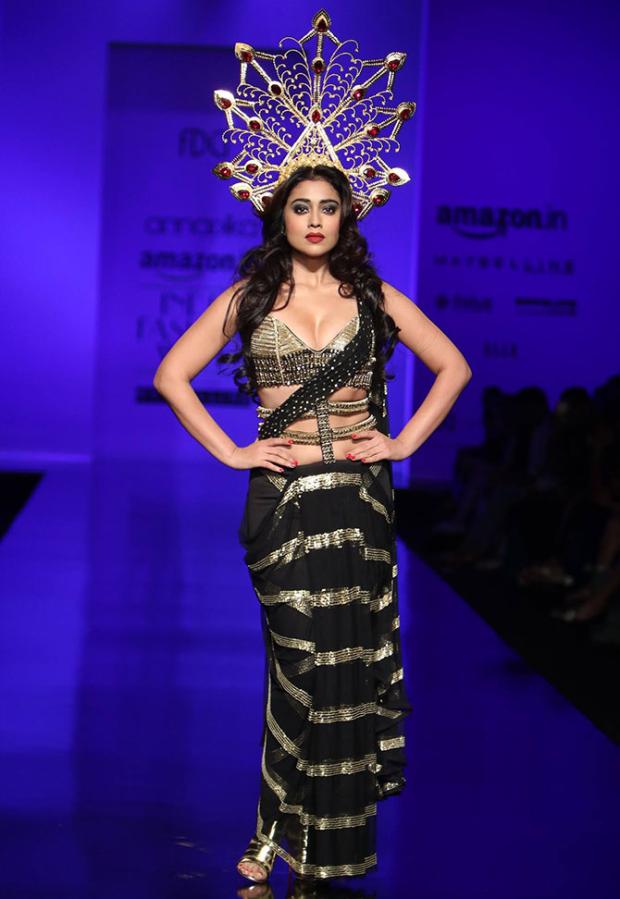 Image: Shriya Saran -- the showstopper for Kanika Saluja -- turned heads as she stepped out in a black embellished sari.
Image: Here's a closer look at her hatke getup. That enormous jewelled headgear truly added royal charm and grandeur!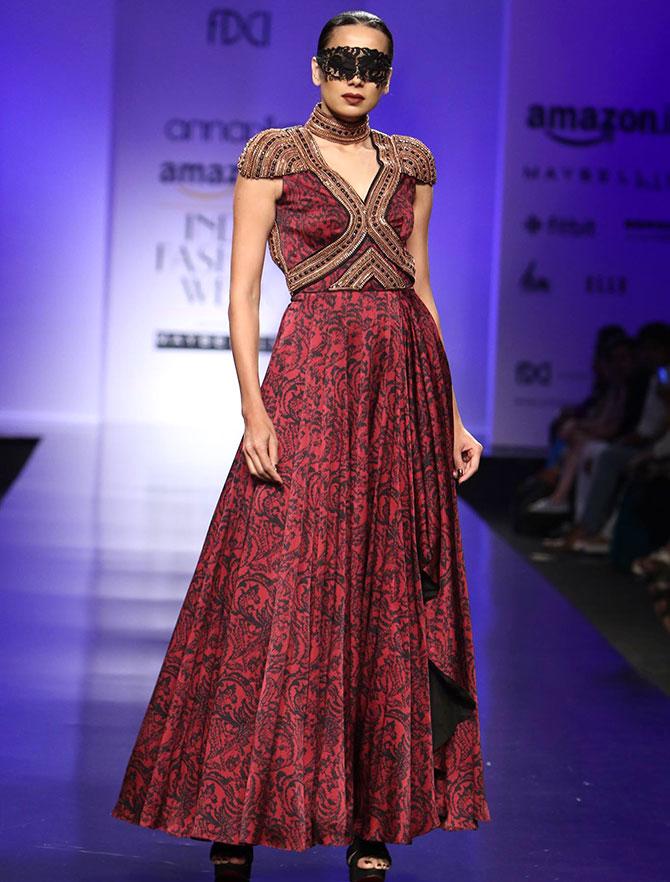 Image: What a stupendous display of the 19th century -- a model in a blood red gown with embroidered winged pattern neckline.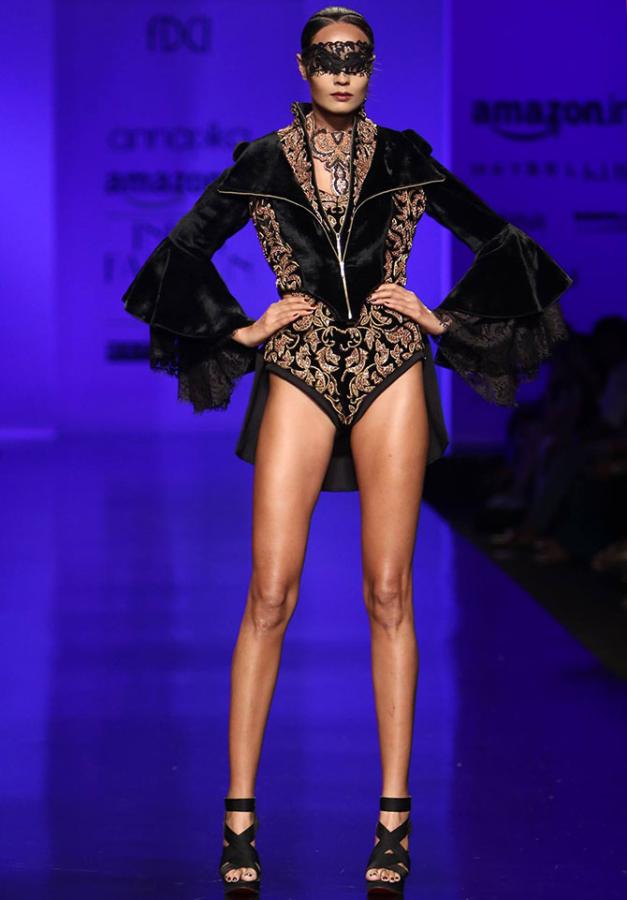 Image: And this winged arm design on a black leotard was simply stunning. We only wonder how Rikee Chatterjee effortlessly sashayed down the ramp with blindfolded.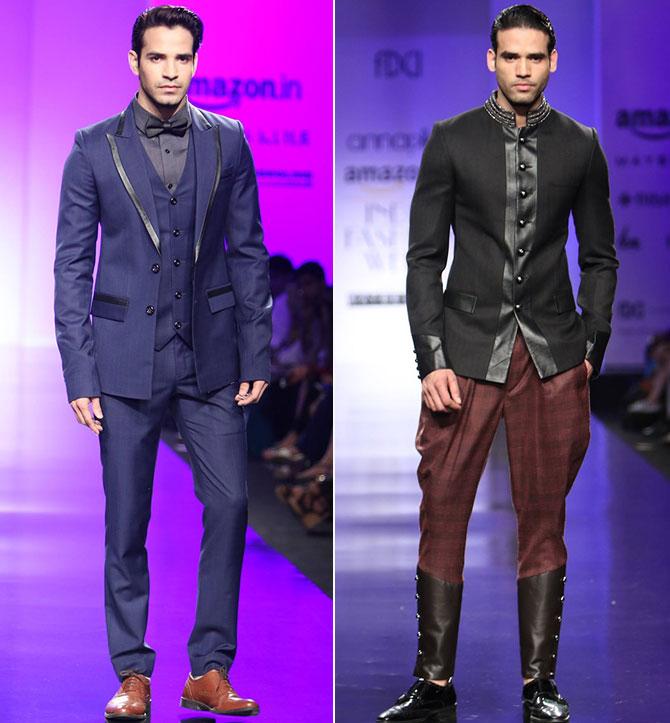 Image: Which one would you pick -- a classic suit or a bandhgala with a pair of jodhpurs?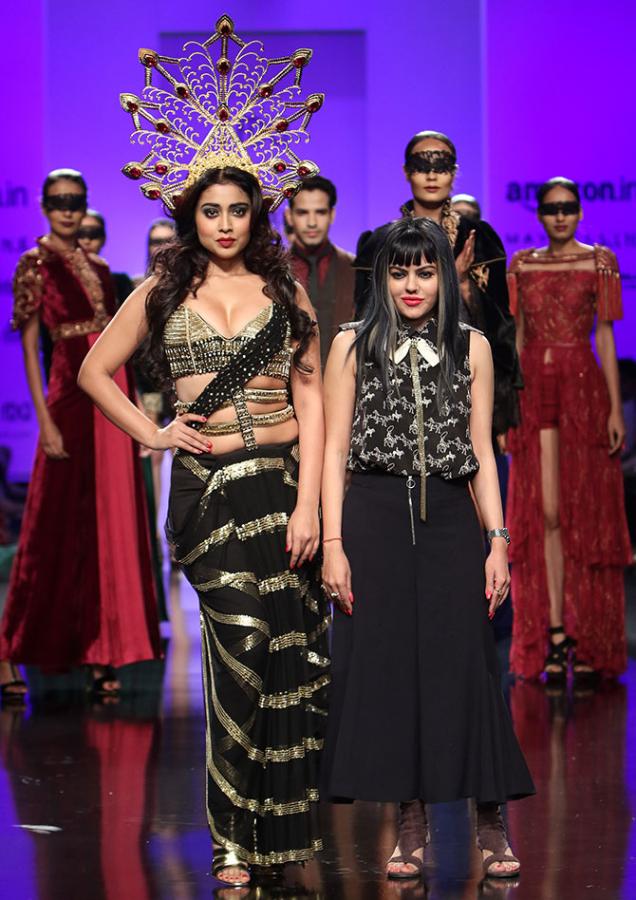 Image: Kanika Saluja with her showstopper.
---
The Silk Route by Samant Chauhan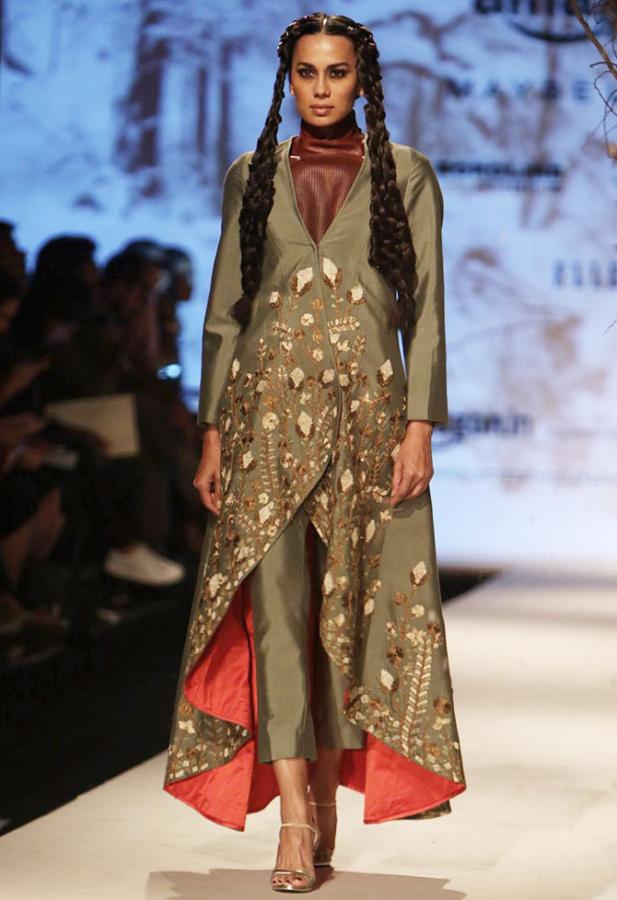 Image: Depicting an oriental influence, Sonalika Sahay's olive green front open jacket in fused fabric with silk thread, zari and dori embroidery was eye-arresting.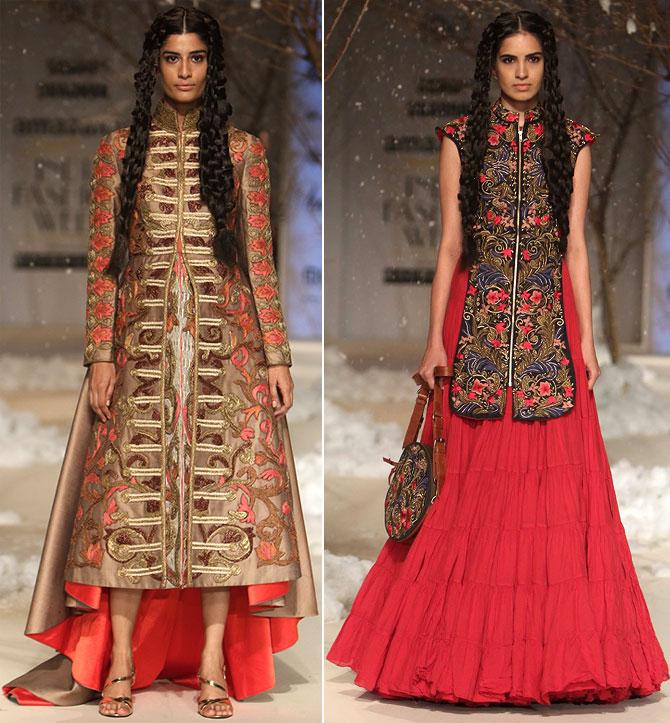 Image: Look unconventional like Erika Packard in an A-line asymmetric placket front jacket with dabka embroidery or amp up your desi style in a flared skirt paired with a floral embroidered jacket -- what's your pick?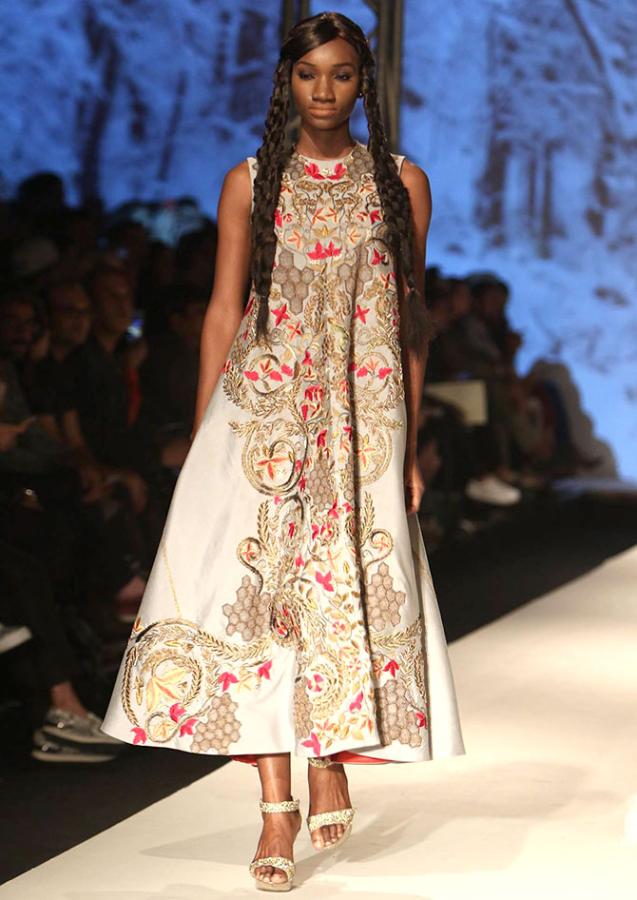 Image: The monarch gold hue heightened the vivid, intricate motifs on the outfits, just like the one model Ugochi is seen wearing here.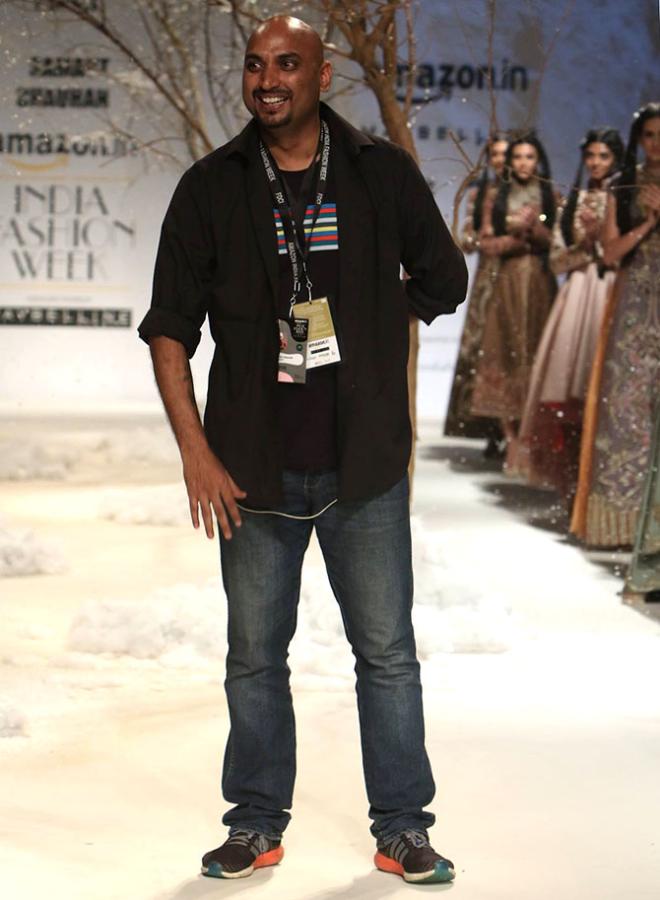 Image: Samant Chauhan takes a bow.
Photographs: Kind Courtesy FDCI/Facebook
Click here for more glamour features
ALSO SEE:
Fashion Week looks you can actually wear