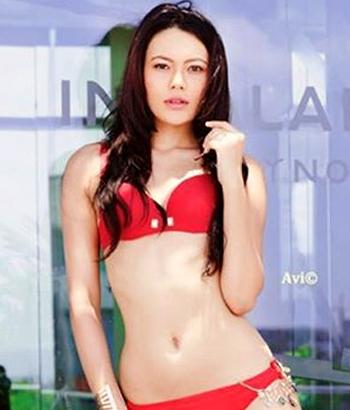 This young, beautiful and talented girl from Assam, India is sure to melt your heart.
Every time Assam-born model Rewati Chetri hits the runway, "she walks like a dream."
The model competed at the Femina Miss India 2015 and got featured in the list of top 10 selected candidates.
Later, she even won the Miss Asia sub-title at World Miss University 2016 beauty contest in Beijing, China.
Now this 23-year-old beauty is all set to represent India at the Miss International 2016 to be held in Tokyo on October 27.
Presenting some pictures that reveal why she deserves to win the ultimate crown.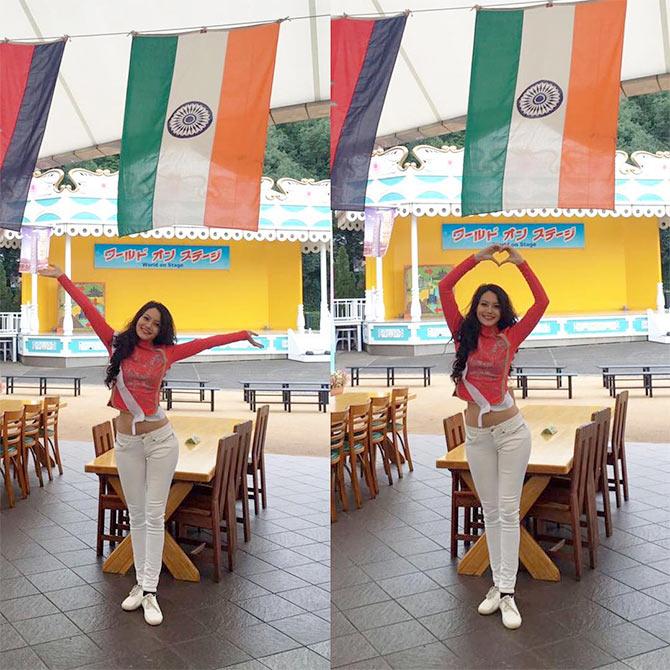 IMAGE: Rewati likes to wear her heart on her sleeve and never loses the opportunity to express her love for India. This pic was clicked at Japan.

Photograph: Kind courtesy Rewati Chetri/Instagram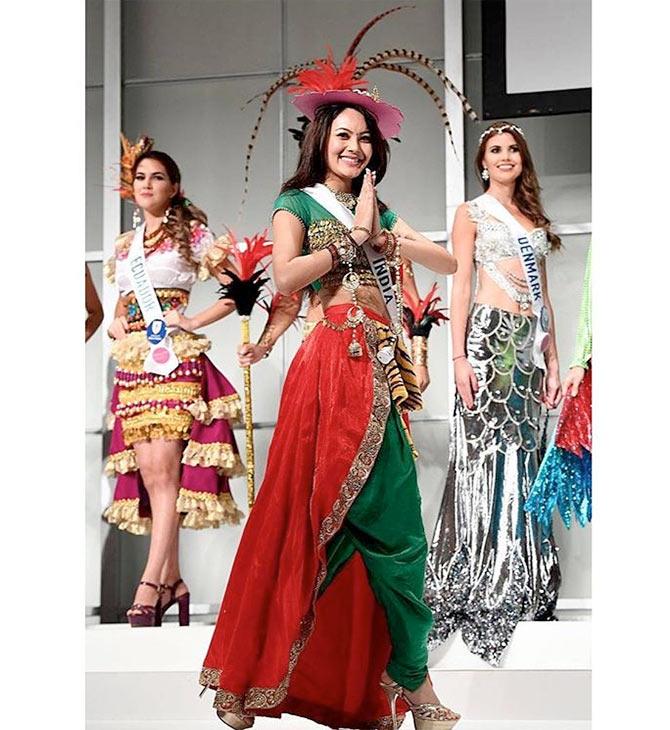 IMAGE: She knows to impress all and how!
Wearing an embellished choli over dhoti pants and an embroidered jacket thrown over along with a feathered hat for the 'National Costume Round', she sashayed down the runway flashing her bright smile and greeted the jury with a namaste.

Photograph: Kind courtesy Rewati Chetri/Instagram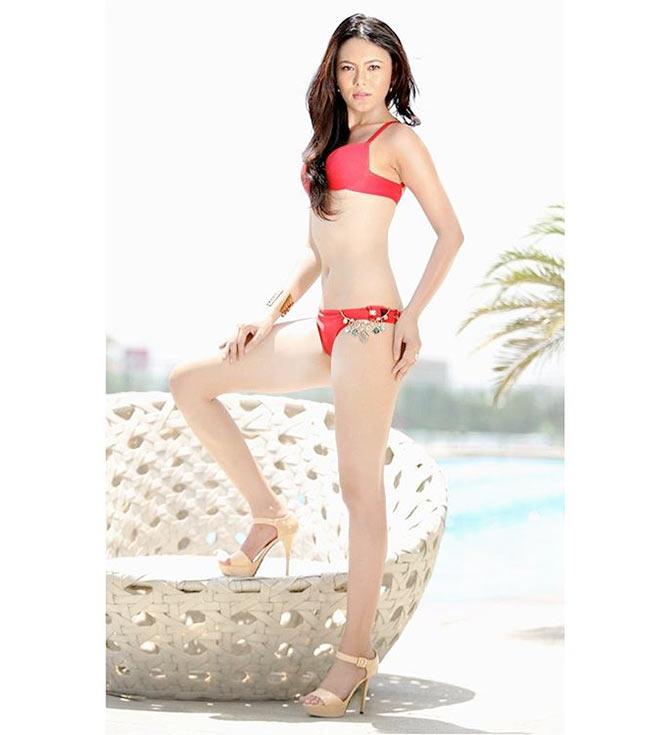 IMAGE: Ooh la la! What a flawless frame.
In this itsy bitsy bikini, she totally sets pulses racing.

Photograph: Kind courtesy Rewati Chetri/Instagram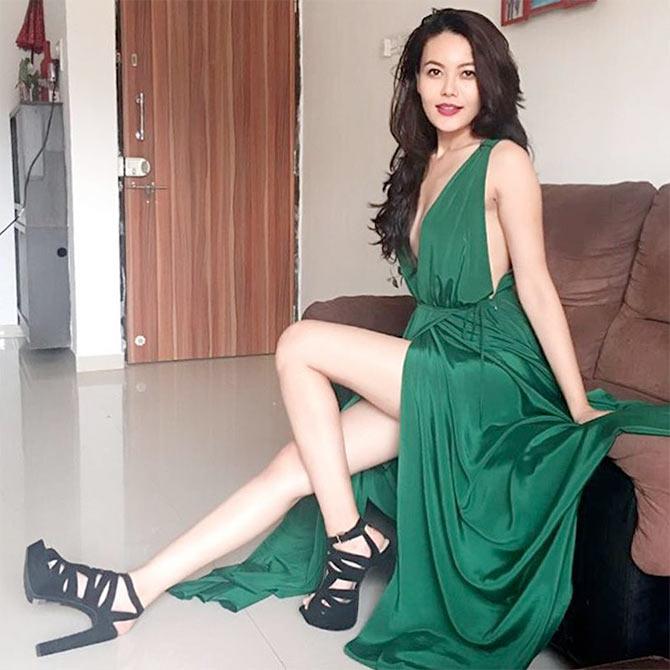 IMAGE: Now that's how she wishes the world "good morning".
Looking all sexy in a cleavage-baring thigh high slit gown paired with high heels, she has our eyes fixated on those long, endless legs.

Photograph: Kind courtesy Rewati Chetri/Instagram
IMAGE: She paints a perfect portrait in this traditional sequinned lehenga choli during the Senorita India beauty pageant.

Photograph: Kind courtesy Rewati Chetri/Instagram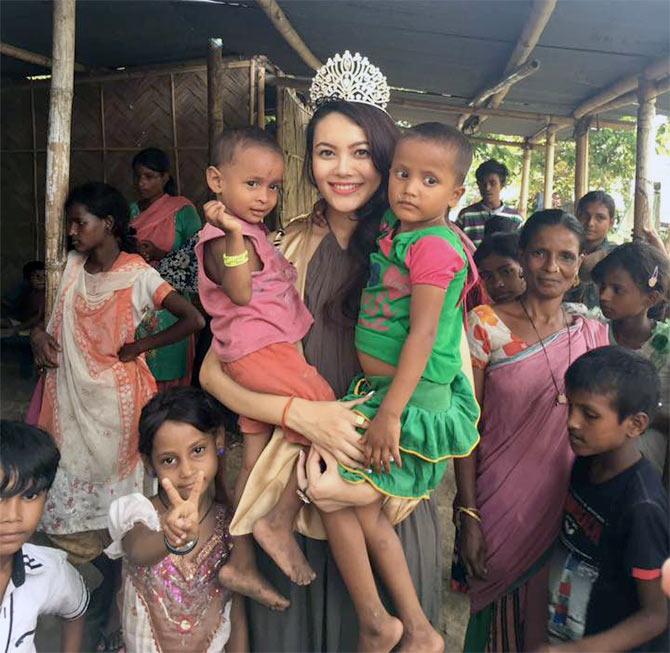 IMAGE: A true beauty inside and out, one of her dreams is to develop slums in India.

Photograph: Kind courtesy Rewati Chetri/Facebook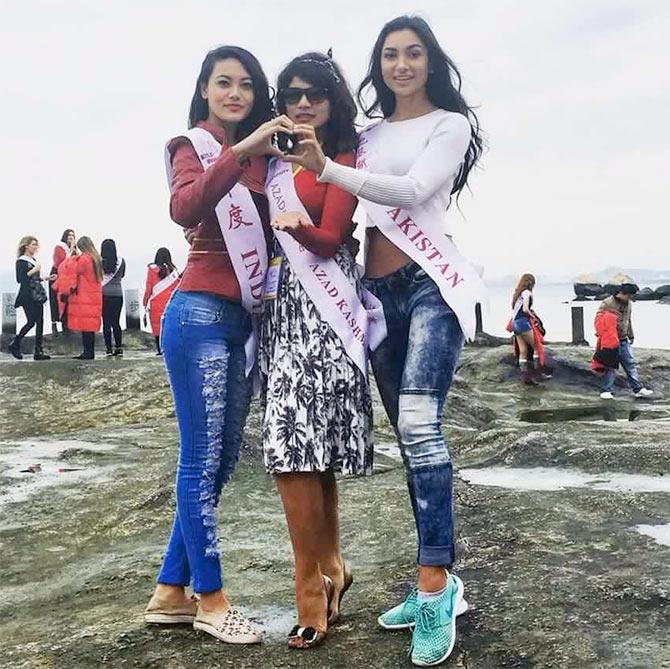 IMAGE: Rewati, extreme left, along with Miss Pakistan, extreme right, shares a message of love and peace through this cute gesture at World Miss University beauty pageant in Seoul.

Photograph: Kind courtesy Rewati Chetri/Facebook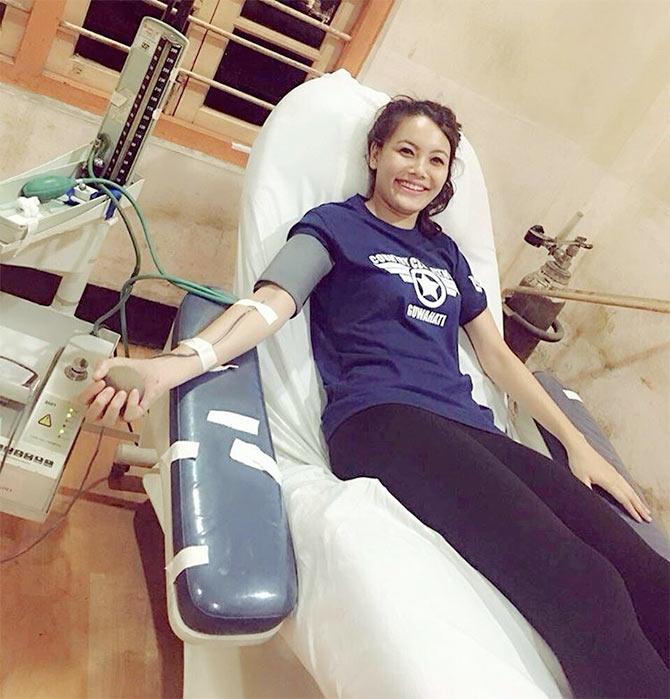 IMAGE: "

The slight pain of the needle is nothing compared to the amazing feeling you get when you know you have contributed your blood to save the life of another," she captioned this picture.



Photograph: Kind courtesy Rewati Chetri/Instagram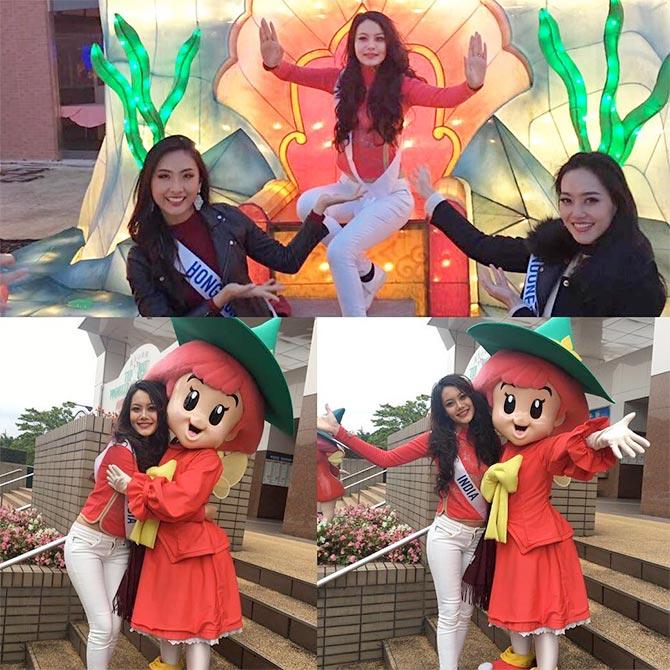 IMAGE: When she's not working, this hottie is seen travelling and goofing around. This one was clicked in Tokyo.

Photograph: Kind courtesy Rewati Chetri/Instagram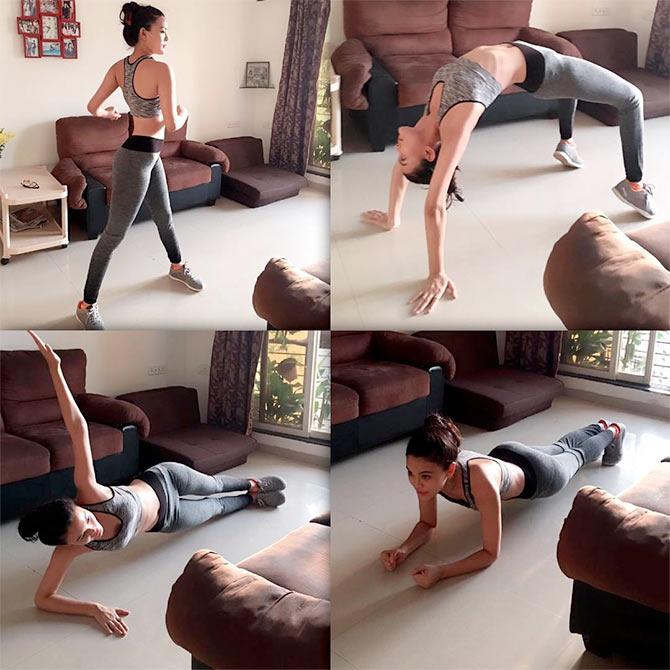 IMAGE: How does she stay so fit? The model indulges in yoga to balance her mind, body and soul.

Photograph: Kind courtesy Rewati Chetri/Instagram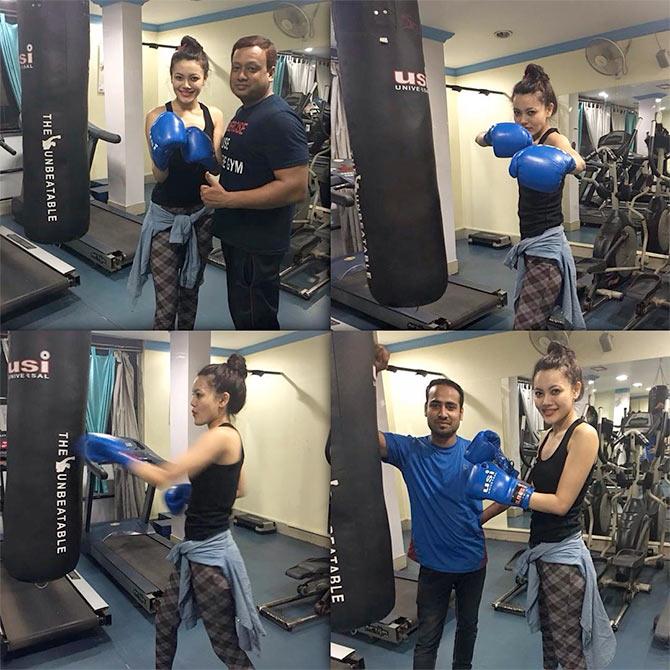 IMAGE: And to kick off those extra kilos, she also trains herself in kick-boxing.

Photograph: Kind courtesy Rewati Chetri/Instagram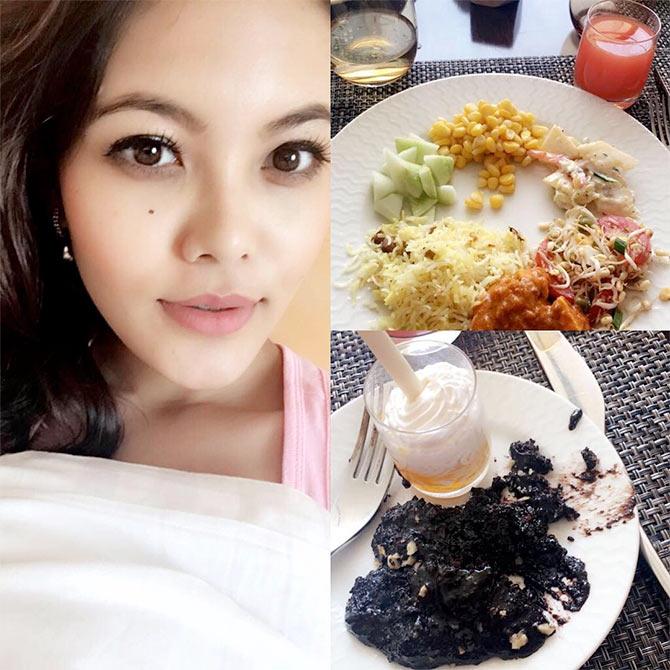 IMAGE: And this is from one of her cheat diet days -- she digs into a plate of chocolate pudding, right below, after a nutritious, healthy lunch.

Photograph: Kind courtesy Rewati Chetri/Instagram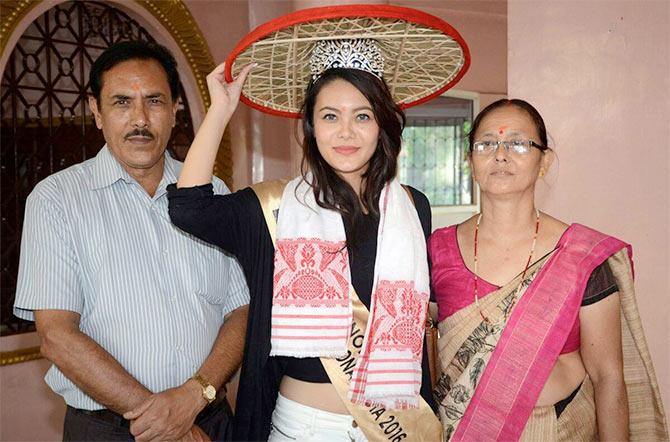 IMAGE: Not just India, she also makes her parents proud.
Here she is seen with her parents -- Baburam Chetri, extreme left and Bina, extreme right -- at Nepali Mandir, Guwahati.

Photograph: Kind courtesy Rewati Chetri/Facebook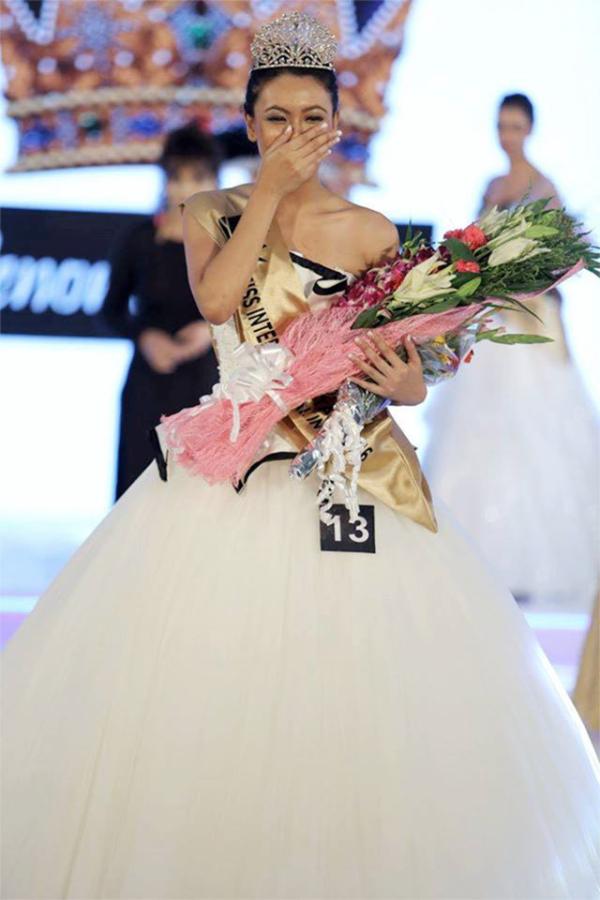 IMAGE: Looks like Rewati can't believe her stars!
Looking stunning in a white floor-scraping gown, she gets clicked after being crowned the Senorita Miss International India 2016.

Photograph: Kind courtesy Rewati Chetri/Facebook