Radhika Apte is iDiva's cover star for the month.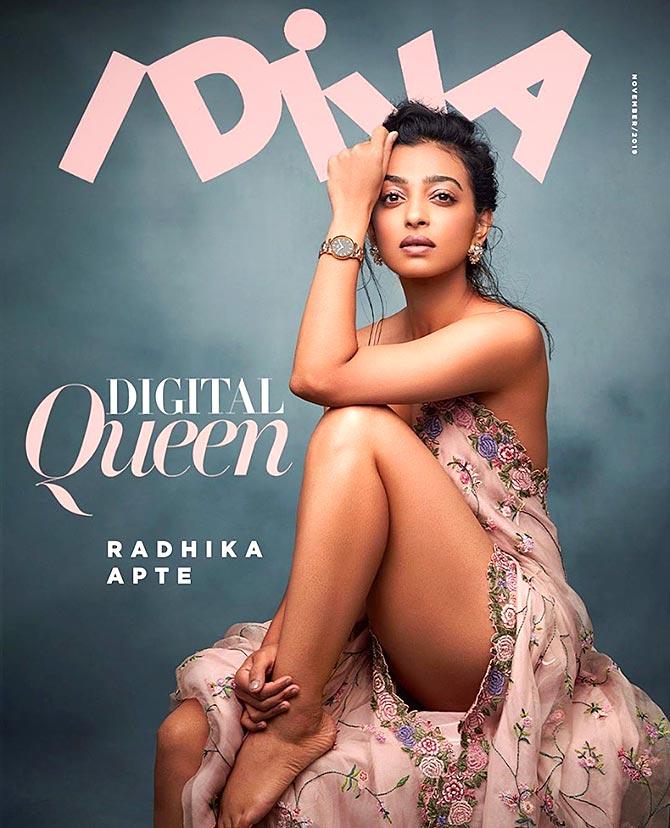 Style icon Radhika Apte cuts a chic and classy picture on the cover of iDiva's November 2019 issue.
Dressed in a gorgeous Rahul Mishra floral pink dress, she finished off the look with pink lips.
With her hair worn in a messy bun, the actor flaunted her toned legs on the cover.
For her second look, below, she chose a sheer Panjak & Nidhi high-gloss metallic rose gold, shattered-mosaic cocktail dress.
Talking to the mag about the experience of working in the digital medium, Radhika shared: 'The platform does not really make a difference to the actor.
'The shooting process is the same, the duration of the commitment is the only difference I see. I get asked this question a lot, but how is it different? A story is a story is a story.'
The cover has been photographed by Taras Taraporvala. Scroll down to take a look at more pics from her cover shoot.