Guests were treated to an evening of polo and high-street fashion.
Fashion designer Pria Kataaria Puri showcased her collection at the Millionaire Asia Polo Cup, which was held at the Mahalaxmi Racecourse in Mumbai.
The collection saw an eclectic mix of saris in exotic prints, kaftans and cocktail dresses. The highlight of the show was the elaborate bows and customised hats worn by the models.
"Polo conjures a vision of aristocracy and excellence, of style, beauty, adventure, tradition and rare athletic prowess.
"Being a rider, I have always been a big fan of polo and all the glamour that comes with the sport," said the designer.
Some pics from the event.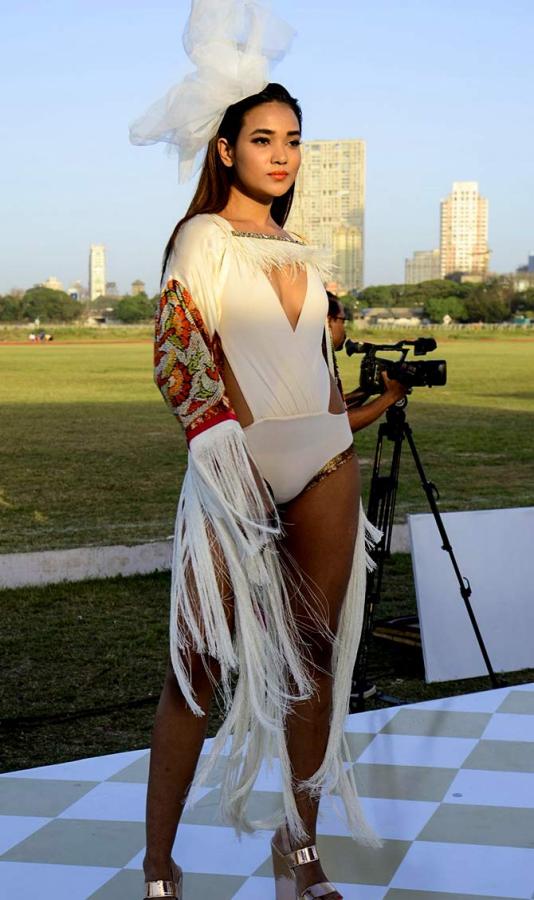 IMAGE: Dressed in an angelic lace bodysuit with an oversized bow on her head and metallic wedges, this model made an impressive entry.
All photographs: Kind courtesy

YouMe&We Media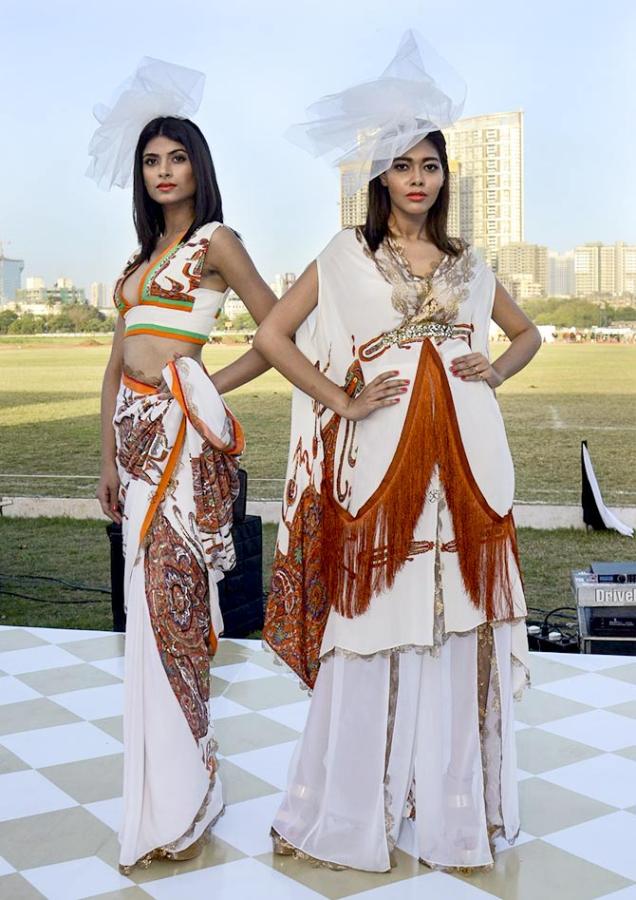 IMAGE: The collection featured lovely saris and ensembles in exotic prints.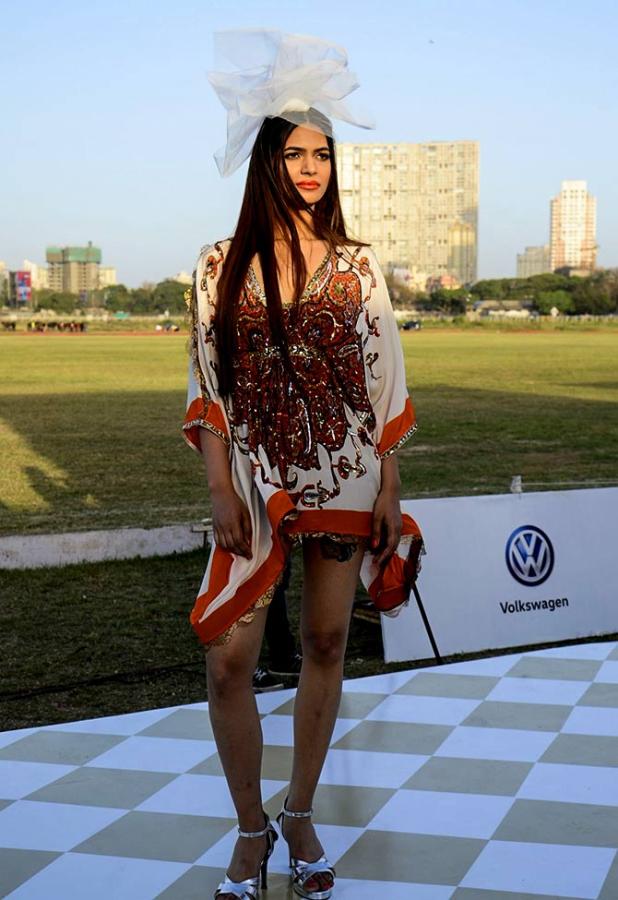 IMAGE: A printed kaftan by the designer.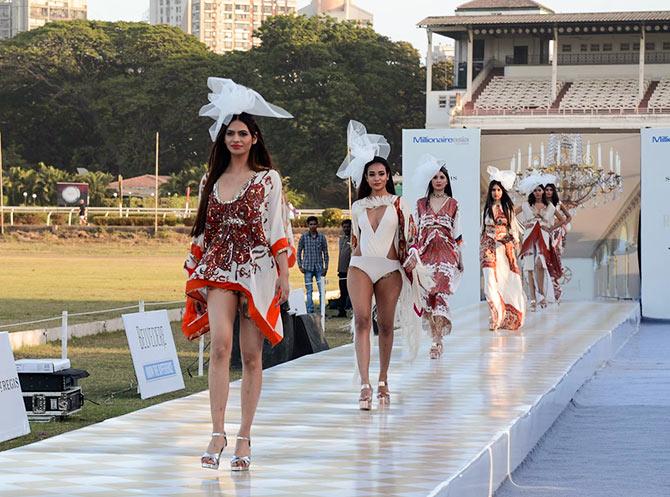 IMAGE: Here comes the fashion parade.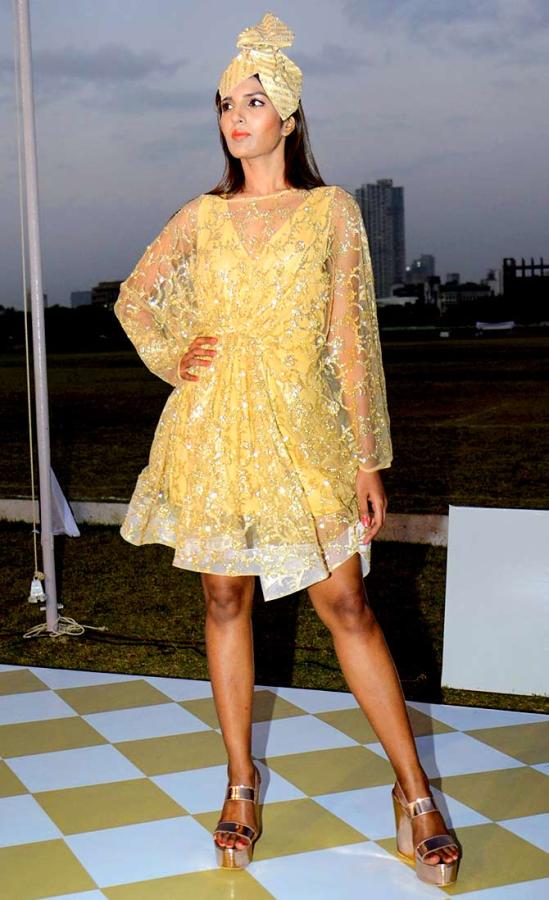 IMAGE: As the sun began to set, models walked down the ramp in shimmering outfits with golden headgears.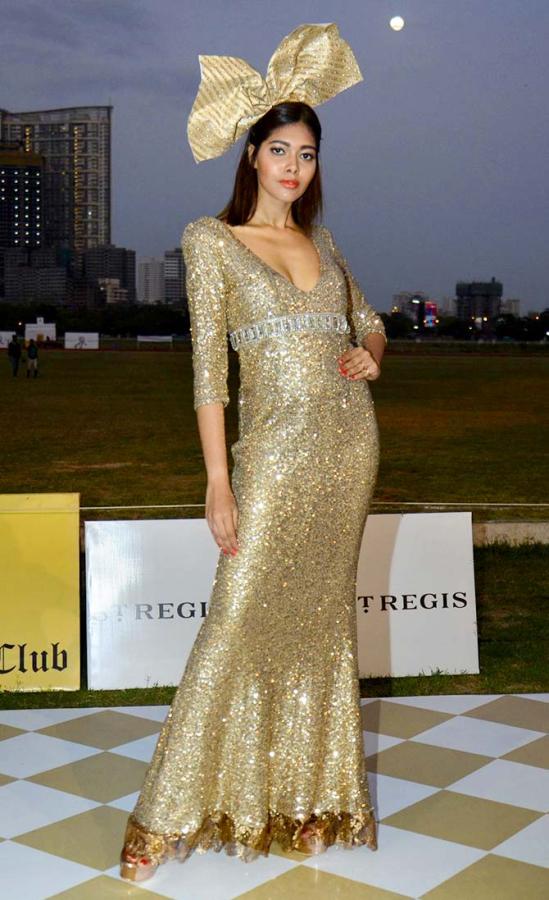 IMAGE: Not all that glitters is bad.
A model cuts an impressive figure in a shimmering golden gown worn with an oversized bow.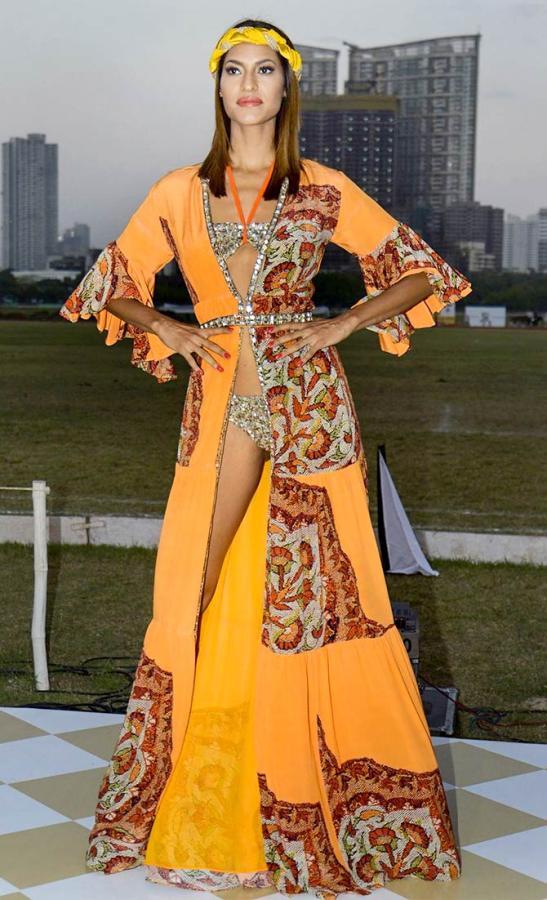 IMAGE: This model channeled her inner hippie in this long jacket worn over a glitzy bikini and paired it with a yellow bandana.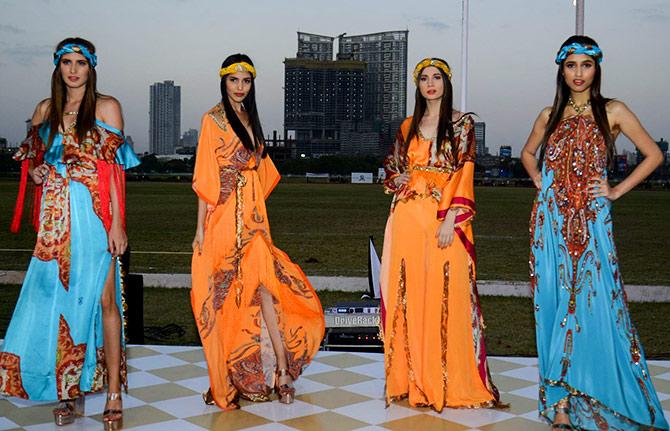 IMAGE: The designer continued her love affair with kaftans as models flaunted their glam boho.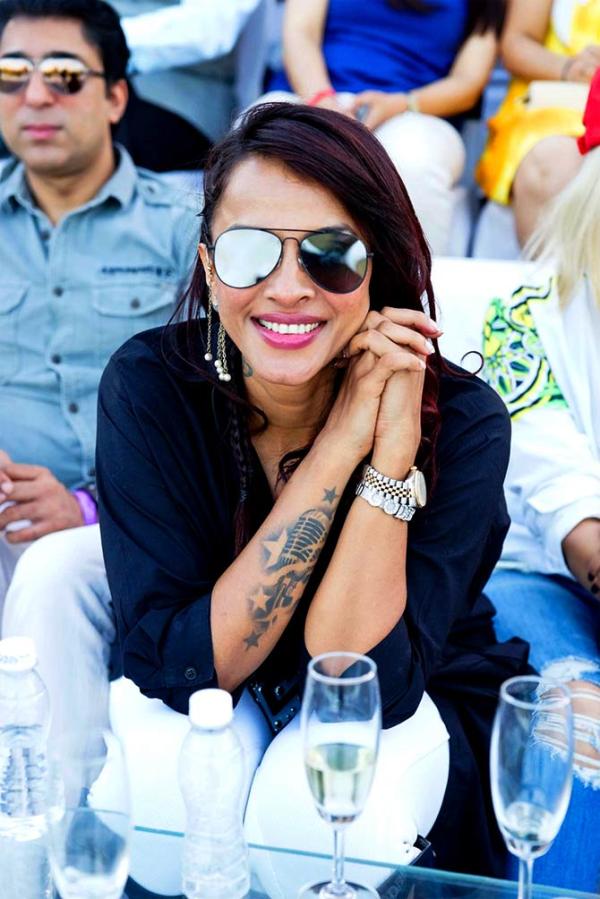 IMAGE: Singer Manasi Scott was all smiles.
IMAGE: Randeep Hooda kept it simple in a printed shirt which he'd paired with white pants.
IMAGE: Actor Vidya Malwade looked stylish in a kaftan.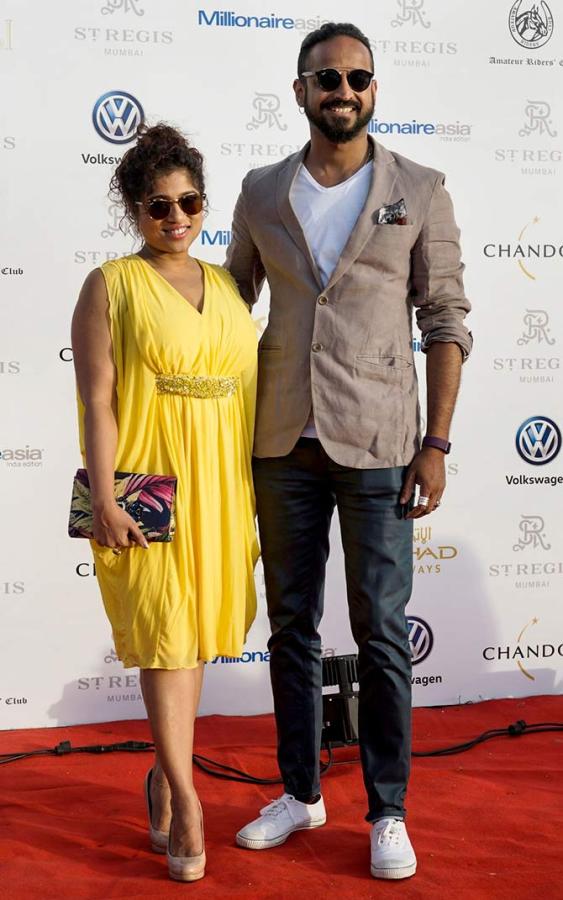 IMAGE: RJ Malishka was also present.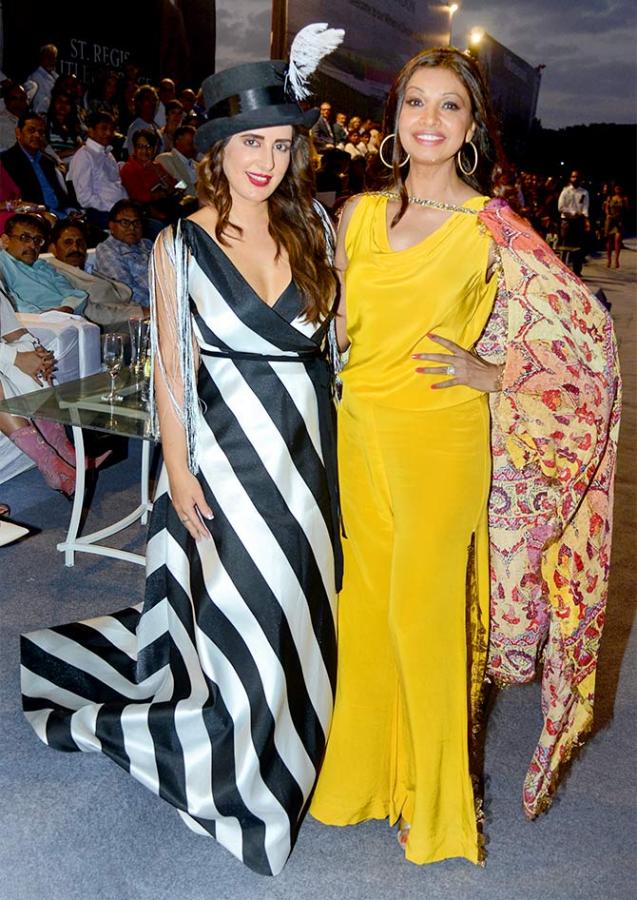 IMAGE: Fashion designer Pria Kataaria Puri, right poses with model-turned-fashion show director and choreographer Achla Sachdev.