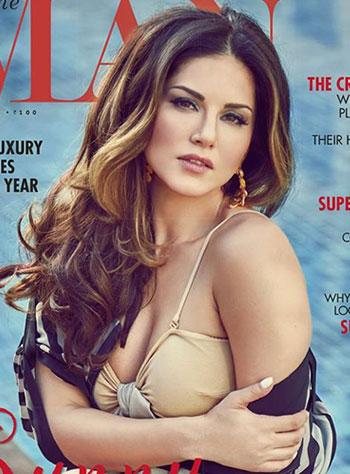 Warning: These hot divas might just melt your screen.
Summer is here and our desi dolls have raised the temperature even higher.
Here's a look at April's hottest fashion magazine covers. Don't forget to vote for the one you liked the most!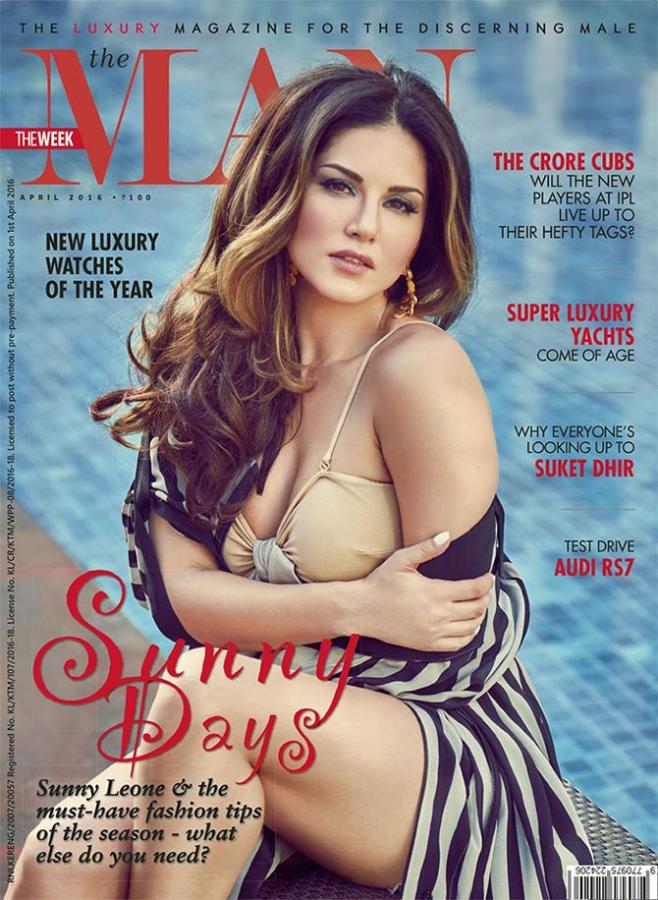 IMAGE: Look who's here to welcome the sunny days -- none other than the steaming hot Sunny Leone on The Man's cover.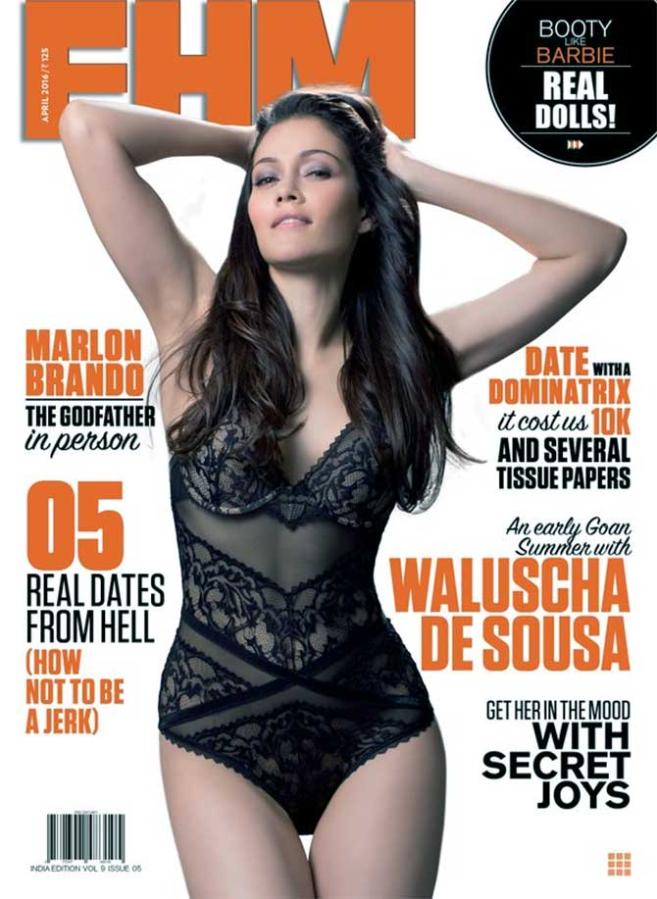 IMAGE: That's Shah Rukh Khan's Fan girl Waluscha De Sousa! She sizzles it up in lace for FHM. Will you vote for her?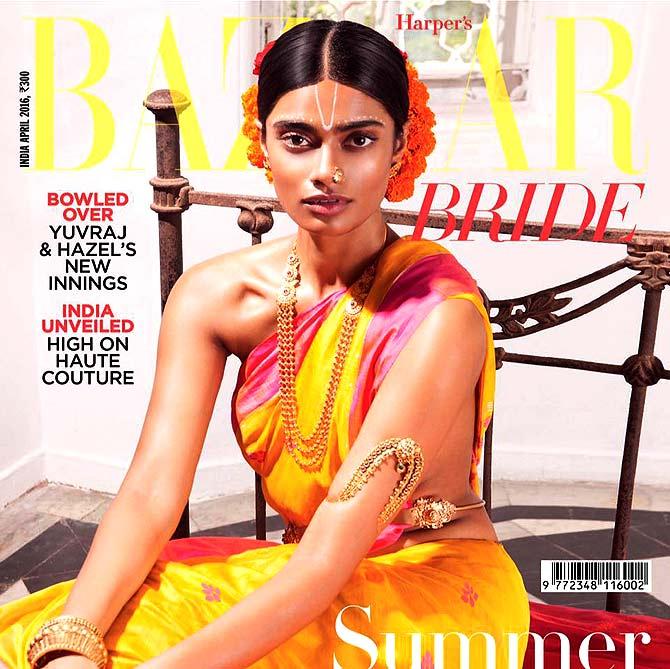 IMAGE: Unusual, bright and earthy, model Archana Akhil Kumar's hatke bridal look is indeed captivating. Posing for Harper's Bazaar Bride, she is wearing a Rajesh Pratap Singh sari paired with fine jewellery.

IMAGE: This leggy lass has been causing some serious global warming. Don't you think Nargis Fakhri looks sexy and ethereal in white on the cover of Femina?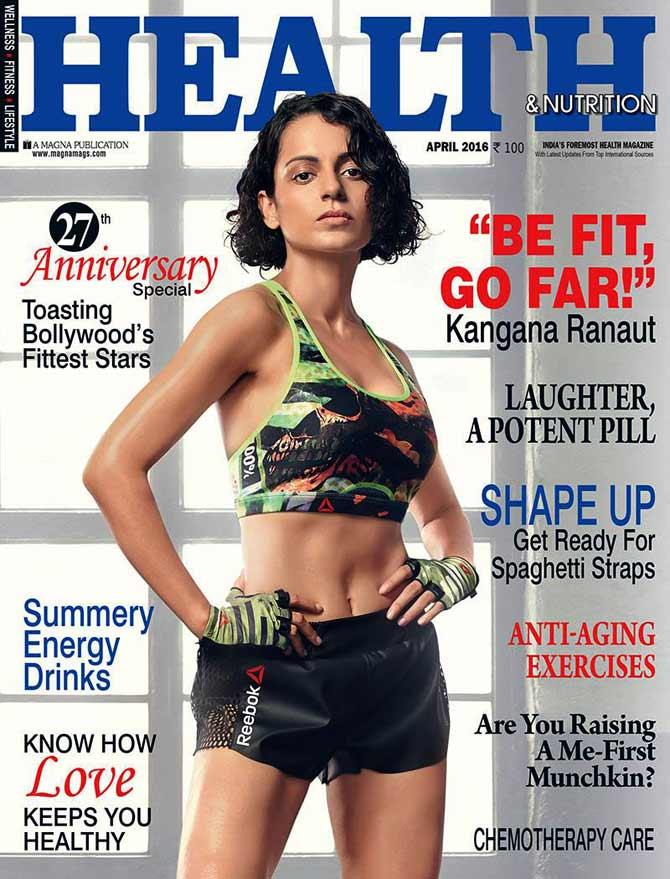 IMAGE: Meanwhile Bollywood's 'queen' Kangana Ranaut shows off her abs in trendy sportswear on Health & Nutrition's cover.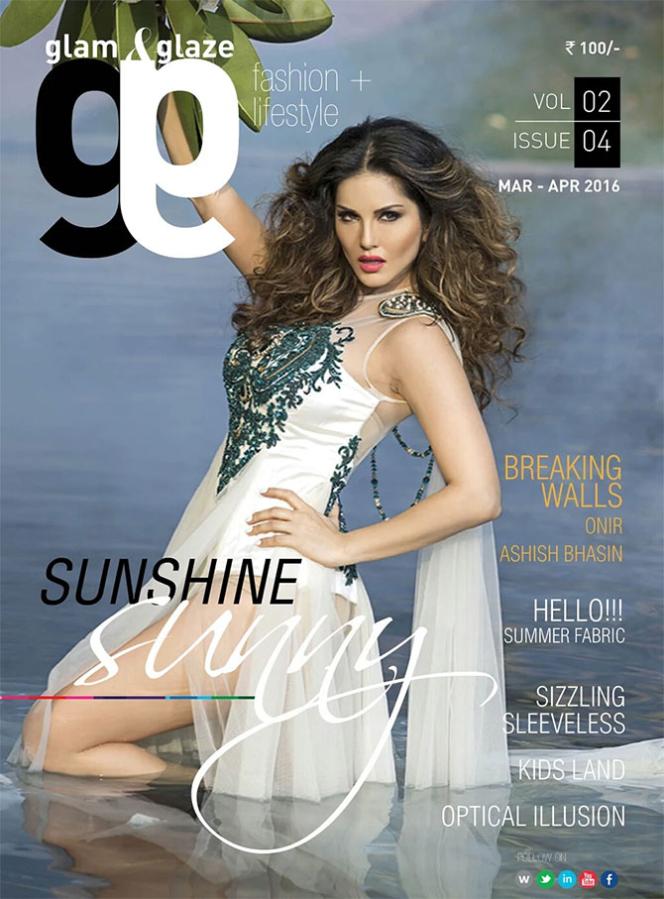 IMAGE: Sunny Leone is back again! This time she lights up the cover of Glam & Glaze. Does she get your vote?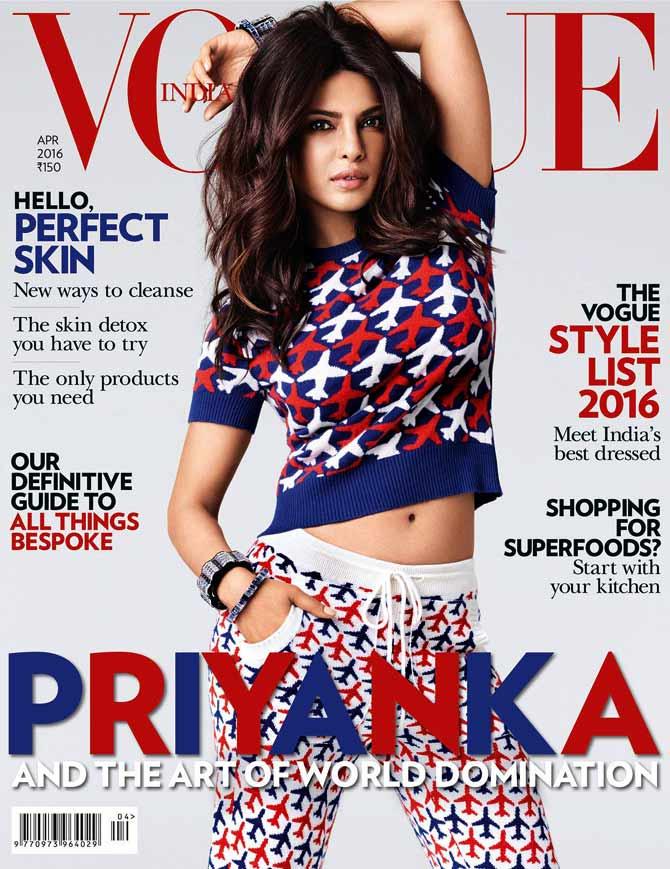 IMAGE: From Mumbai to Montreal, Padma Shri Priyanka Chopra has come a long way. Gracing the cover of Vogue, here she is wearing a Chanel crop top and matching pants with cute little airplane prints.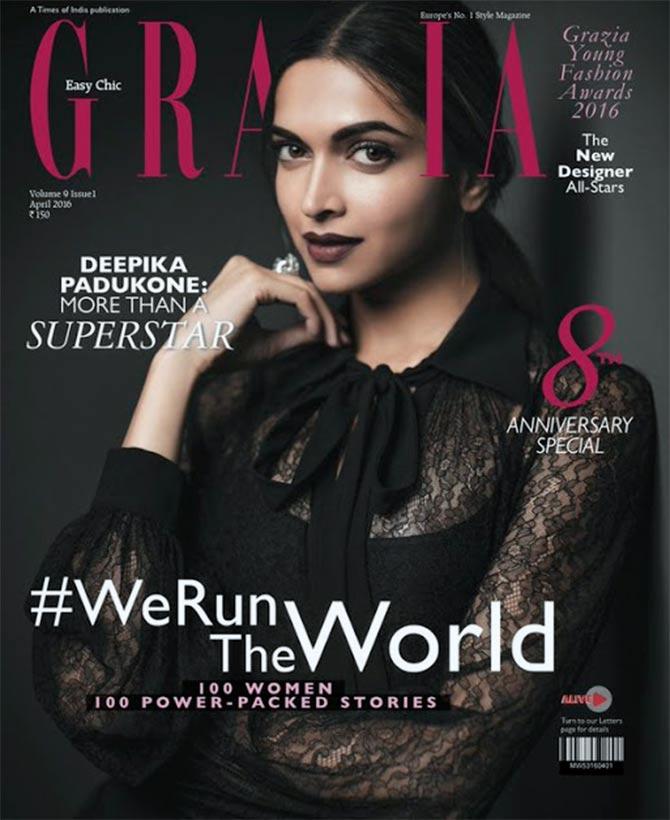 IMAGE: Deepika Padukone is a beauty in black on Grazia's cover. Simply spectacular!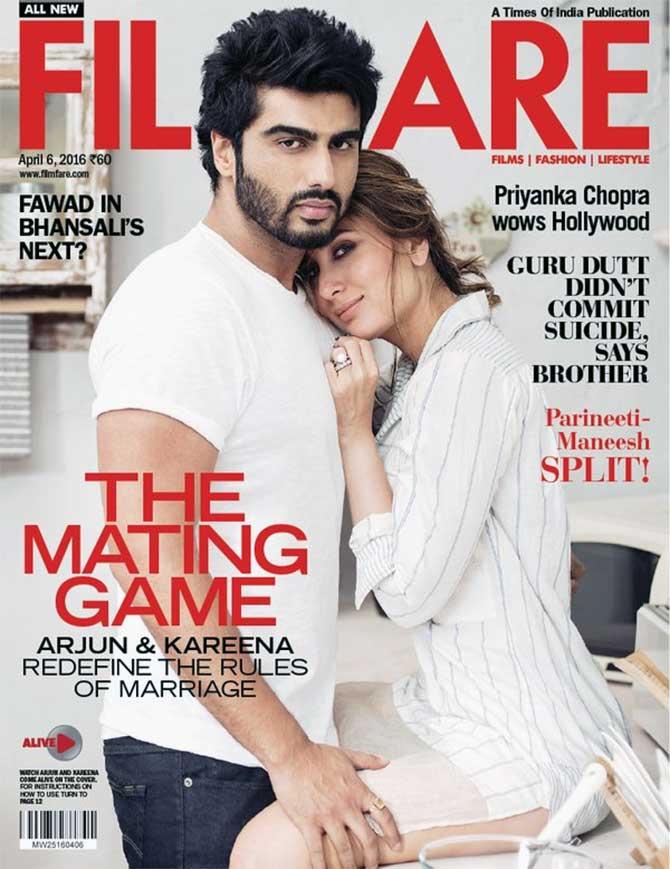 IMAGE: The new on-screen power couple in Bollywood, Kareena Kapoor and Arjun Kapoor -- who redefined the rules of marriage in their latest movie Ki & Ka -- cover Filmfare. Will you vote for them?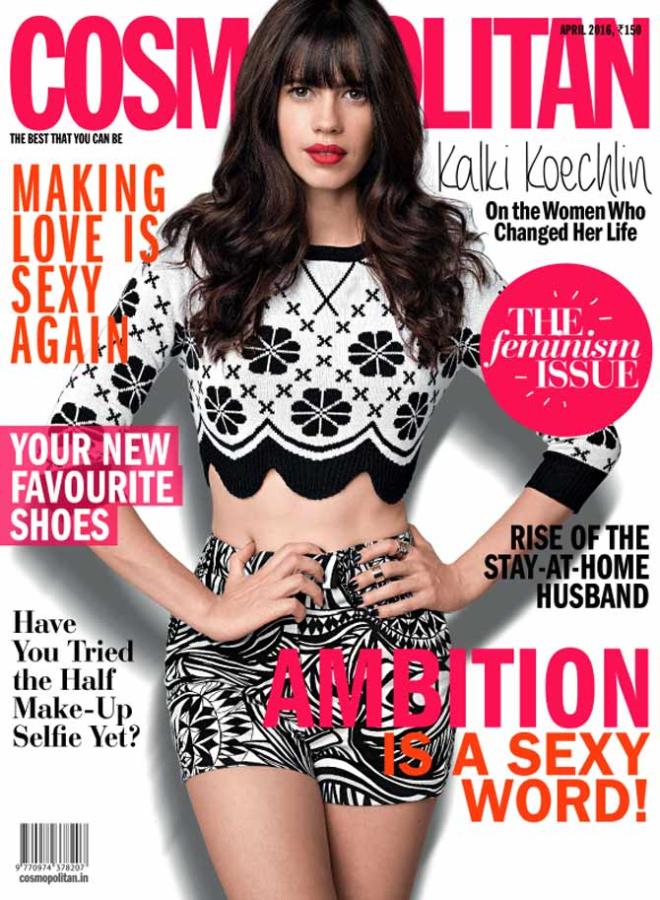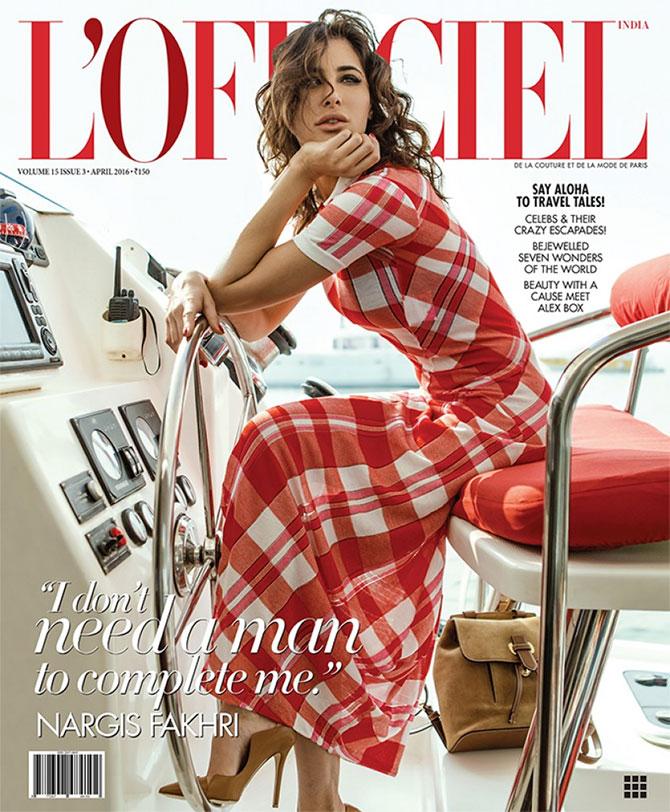 IMAGE: Nargis Fakhri shows how to stay stylish while travelling on the cover of L'officiel. Does she get your vote?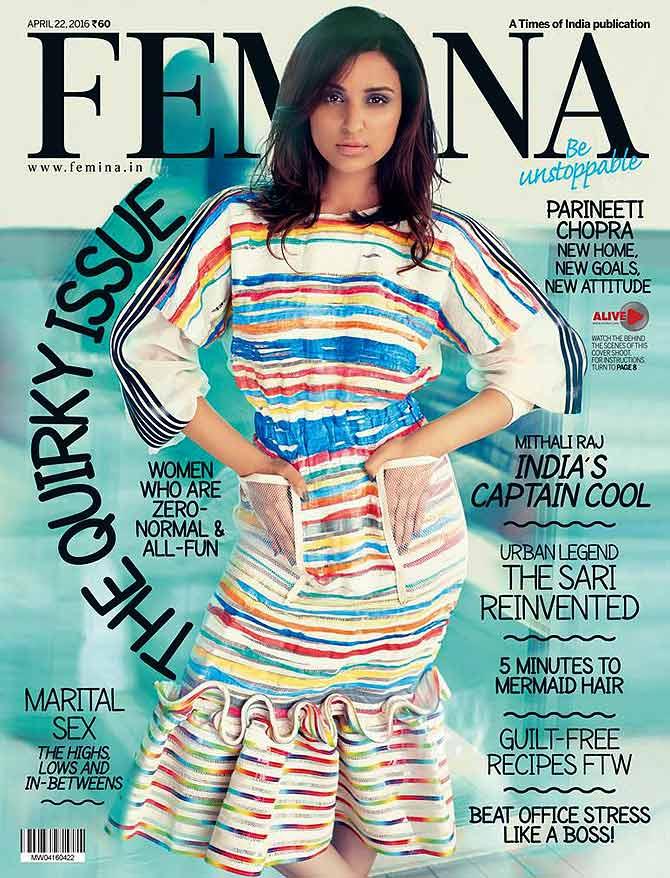 IMAGE: And Parineeti Chopra goes for a rainbow look for Femina.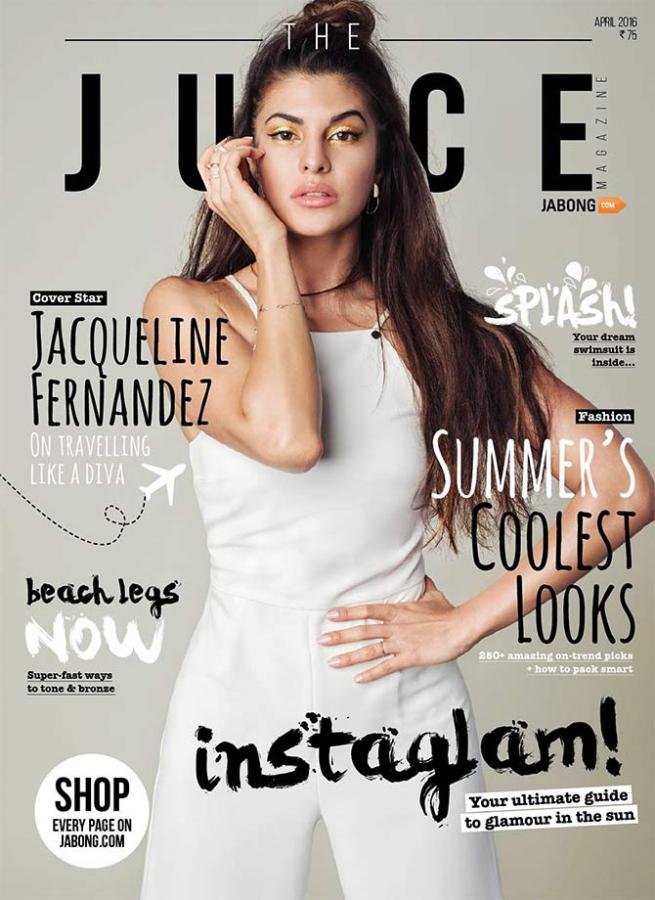 IMAGE: Jacqueline Fernandez embodies class in a white halter-neck jumpsuit on the cover of The Juice. Will you vote for her?
IMAGE: Model Diya Prabhakar is the cutest thing in denims on the cover of Elle. #Adorbs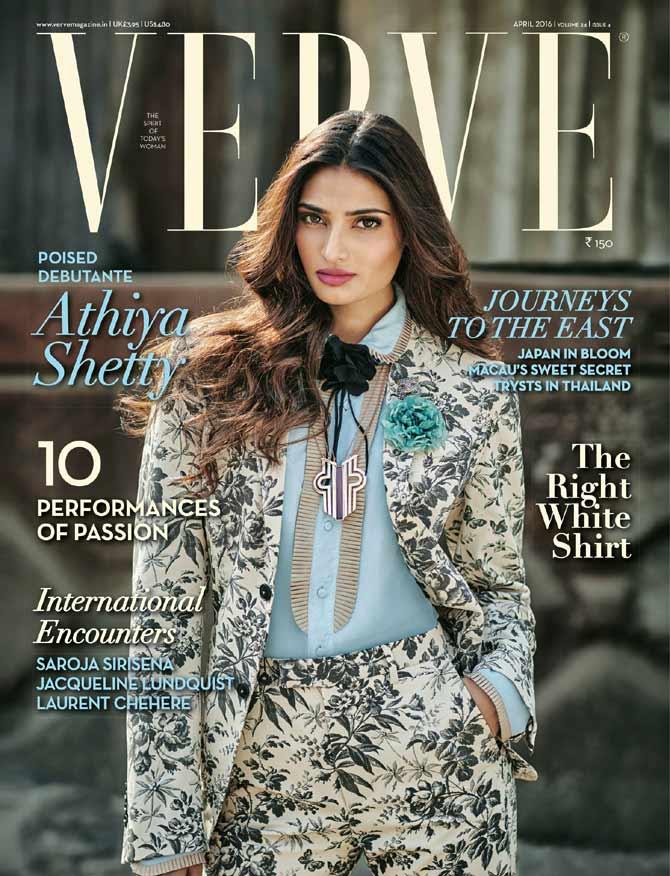 IMAGE: Bollywood newbie Athiya Shetty sports a chic look in a floral pantsuit for Verve. Gets your vote?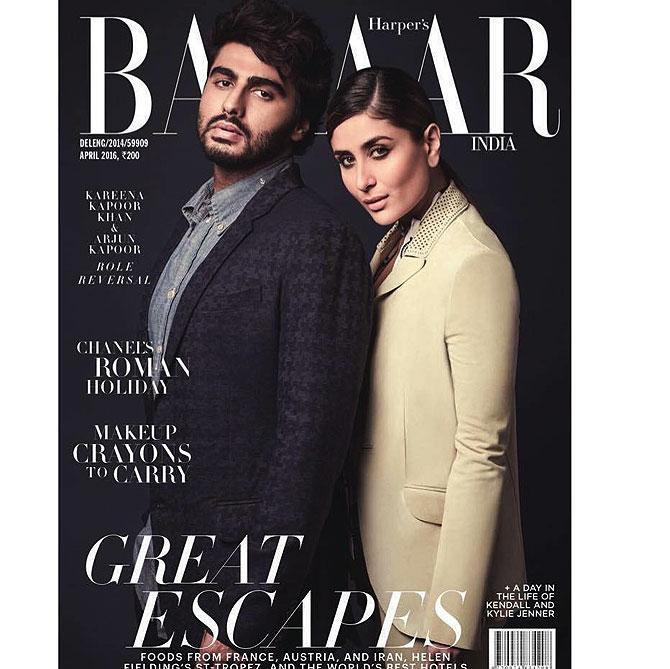 IMAGE: The Ki & Ka couple -- Kareena Kapoor and Arjun Kapoor -- of Bollywood keep it sharp in suits on the cover of Harper's Bazaar.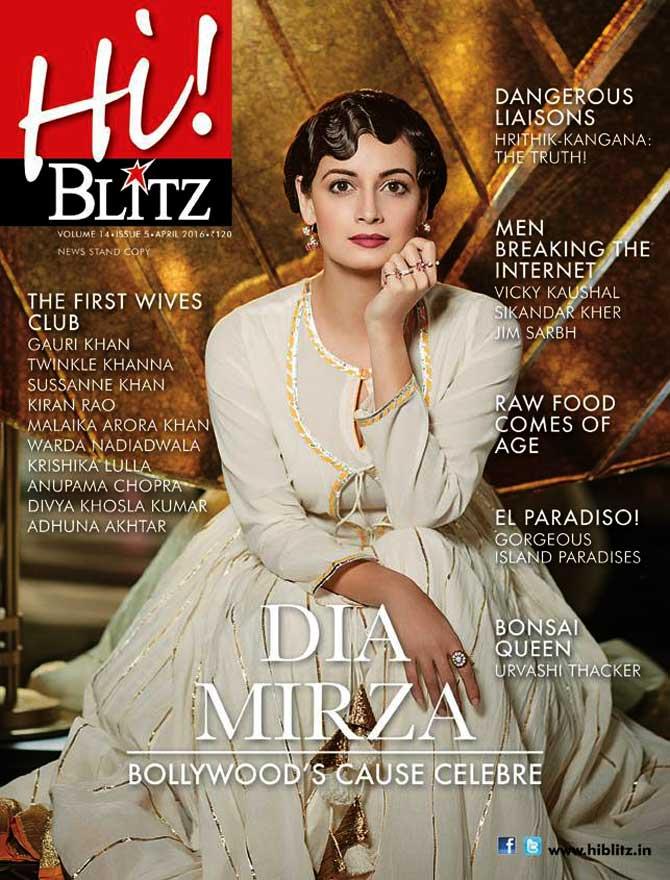 IMAGE: Oh so gorgeous! Dia Mirza channels her exquisite sense of style for Hi! Blitz. Are you going to vote for her?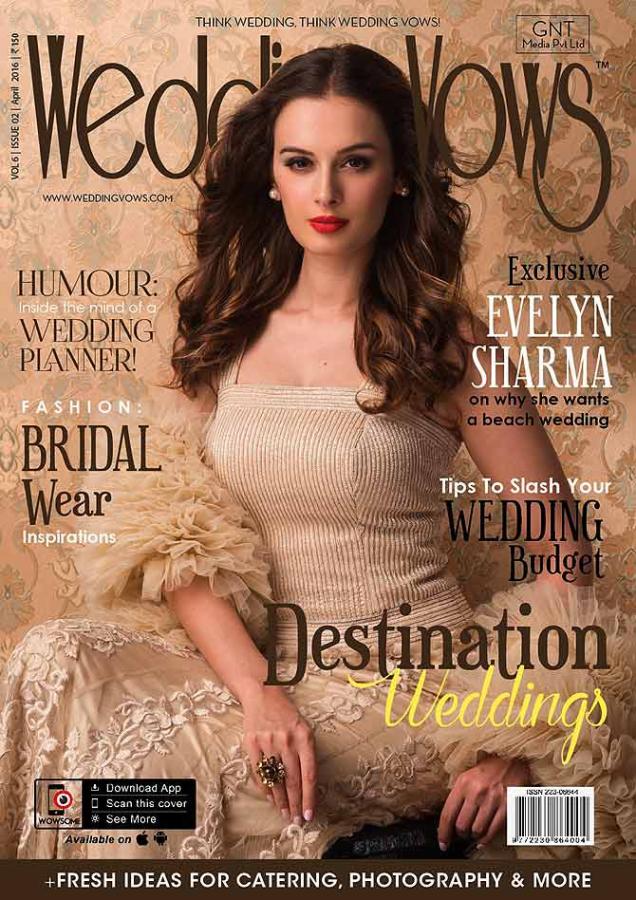 IMAGE: We wrap it up with the cover of Wedding Vows wowing us with this elegant picture of Evelyn Sharma. Will you vote for her?

Who is your favourite April cover girl? Vote for her below.