They came, they wowed and won our hearts with these gorgeous outfits representing the states they come from.
Photographs: Rajesh Karkera/Rediff.com
This year Miss India, which is in its 54th edition, toured to 30 Indian states (including Delhi) to crown one representative from each state.
These representatives will compete for the Miss India title at the grand finale which will be held in Mumbai on June 25.
The 30 contestants who will compete for the crown, wowed in costumes from their states at a grand sub-contest ceremony held at Hotel Sahara Star recently.
Presenting Part 1 of the roundup.
Srishti Vyakaranam, Andhra Pradesh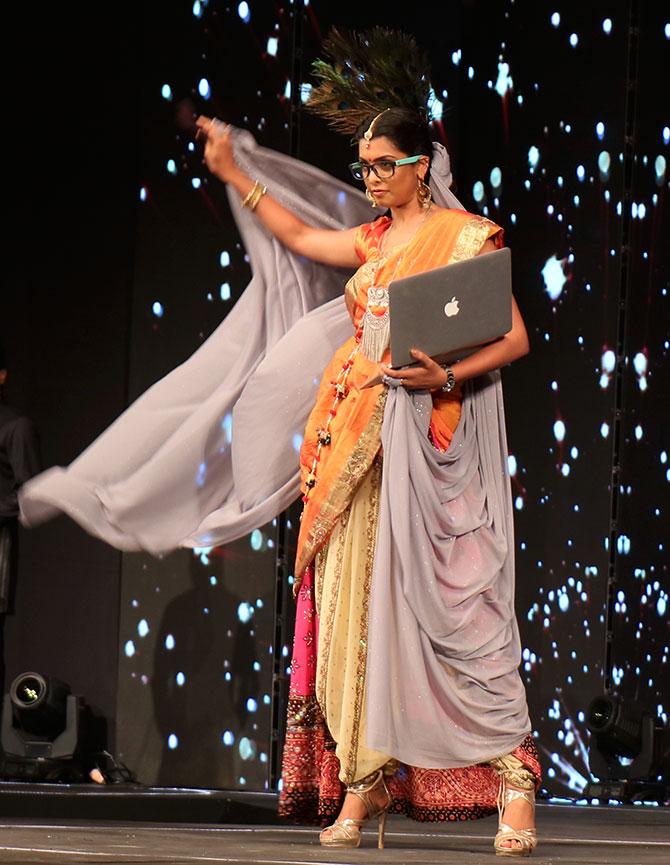 A software engineer-turned-model, Srishti loves to dance, paint, sing and play basketball.

Licha Thosum, Arunachal Pradesh
Licha's mesmerising outfit caught not only our attention, but also that of the judges.
It comes as no surprise that she won the Best National Costume award. Created by fashion designer Nabam Akaa, it depicts the rich and colourful culture and tradition of the state.

Licha is the first girl from Arunachal Pradesh to represent the state at the pageant.
Triveni Barman, Assam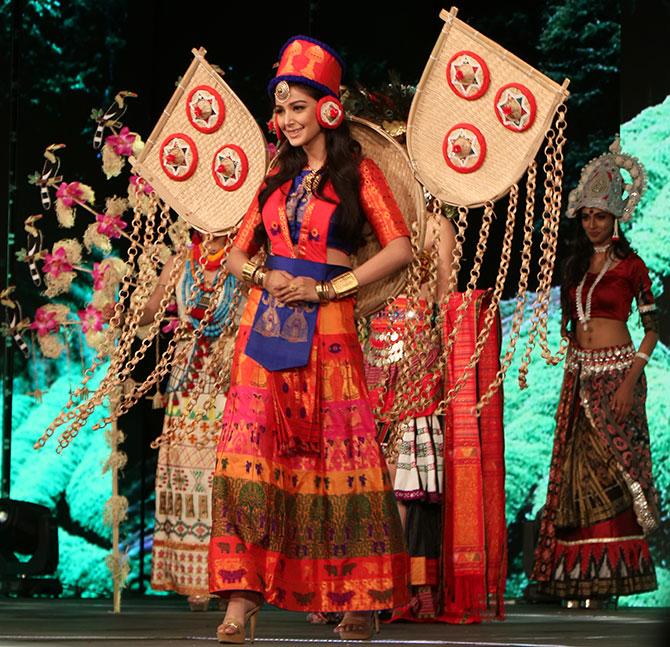 Winner of the Olivia Miss Beautiful Skin, Triveni is a professional model who loves to travel and cook. As she stepped on stage, it was hard to take our eyes off that splendid costume.
Priyanka Kumari, Bihar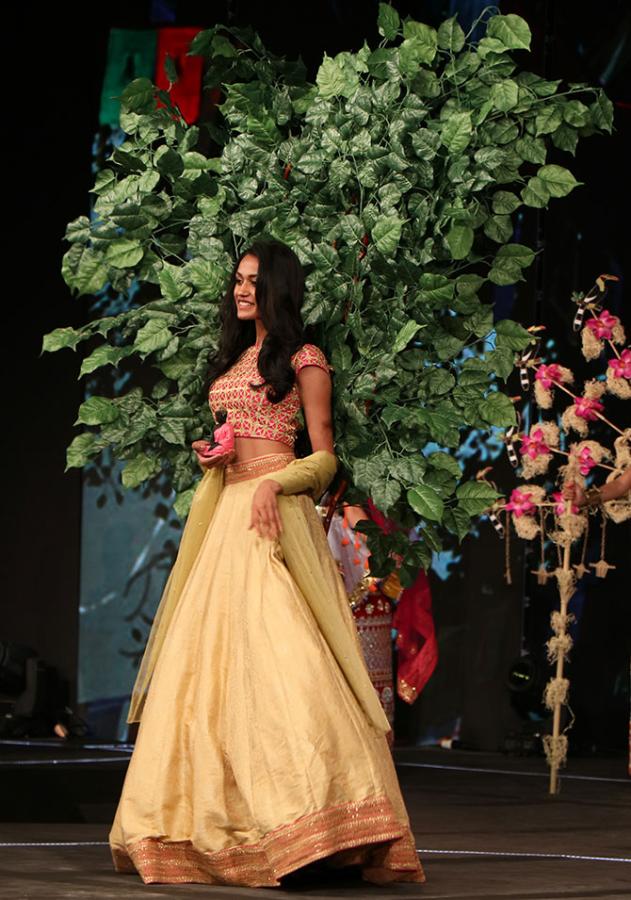 Priyanka is an assistant system engineer at Tata Consultancy Services. A fan of yoga and meditation, she also plays basketball and hockey -- wonder if that's how she stays fit.
Vinali Bhatnagar, Chhattisgarh
Vinali brought out the splendor of her state through this costume. A student, her interests include writing, dancing, public speaking and travelling.
Maira Chowdhury, Delhi and Manushi Chillar, Haryana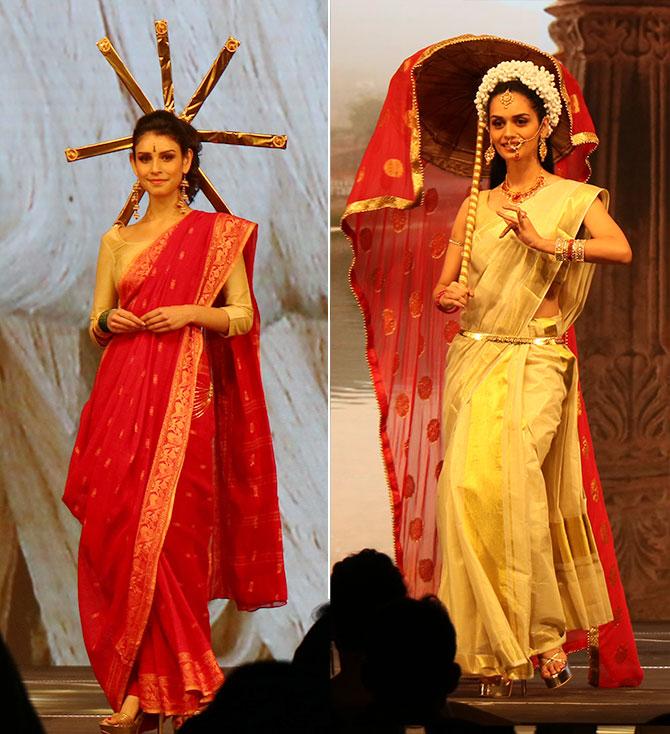 Maira graduated from the prestigious University of Oxford. Her interests include development economics, law, musical theatre and singing.

It came as a surprise to see Manushi dressed in the traditional sari from Kerala. She loves to write poetry and paint whenever she is free. She feels it brings out the creativity within her.
Audrey D'Silva, Goa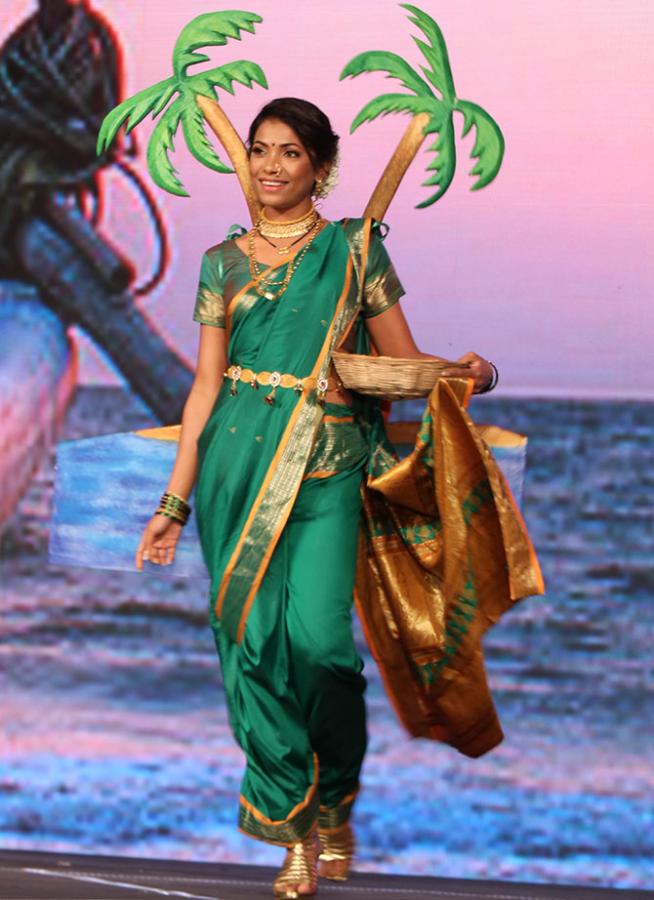 Meet Audrey, an anchor and model. Her favourite pastime is gymming. She has been preparing herself for the pageant for the last three years and finds inspiration from her parents.
Amardeep Kaur Syan, Gujarat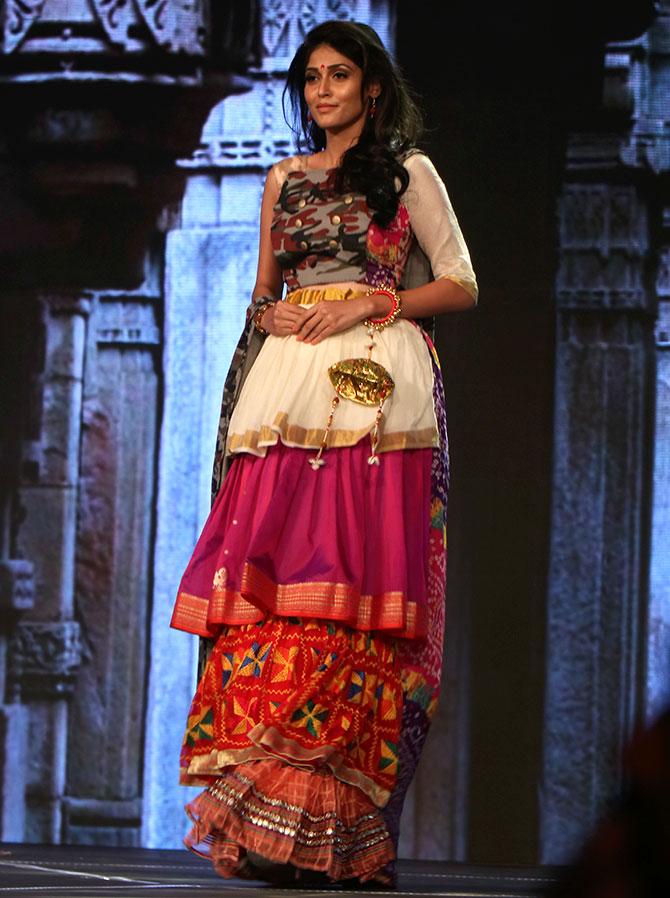 It's sweet how Amardeep tweaked her outfit -- it's a cross between the anarkali and the ghagra. A model by profession, she plays the harmonium and loves to sing the Shabad Gurbani.
Vamika Nidhi, Jharkhand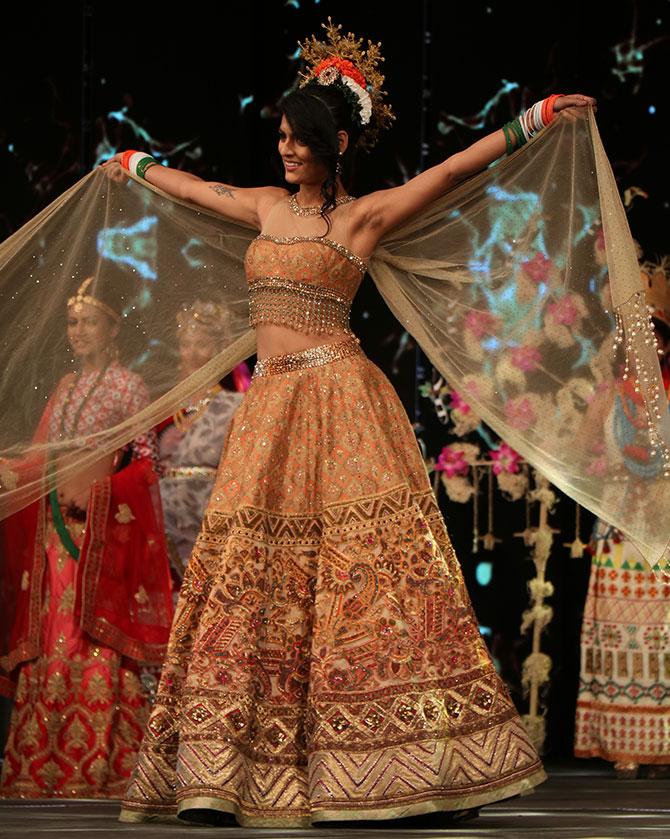 Vamika revealed her patriotic side by including a tri-colour headgear and bangles. A student from Mumbai's Sophia College, she completed her schooling from Mount Carmel School, Dhanbad.
Swathi Muppala, Karnataka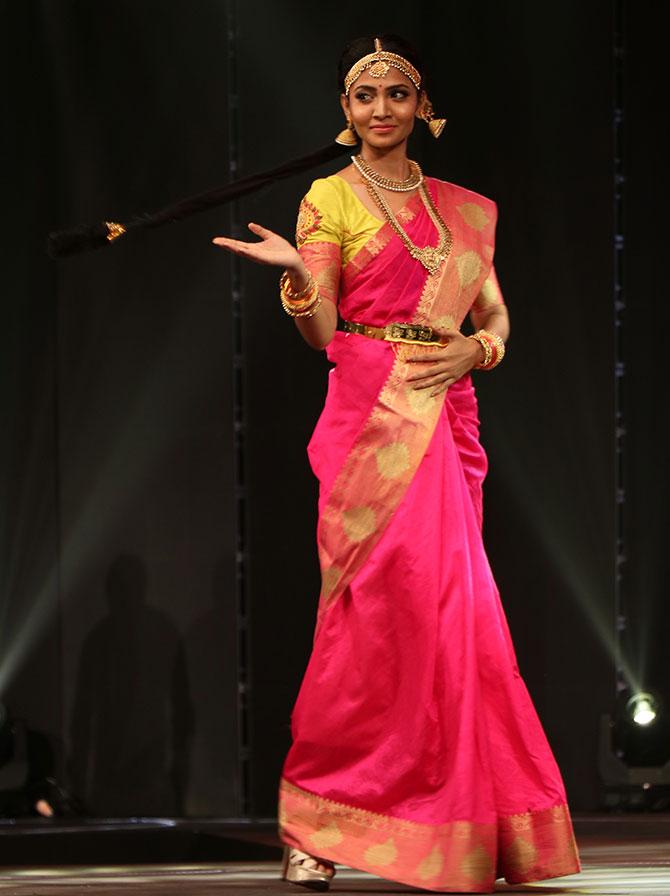 Swati was grace personified, as she stepped out like a South Indian bride, draped in this silk sari. A professional model, she thinks Hrithik Roshan is the sexiest man alive.
Mannat Singh, Kerala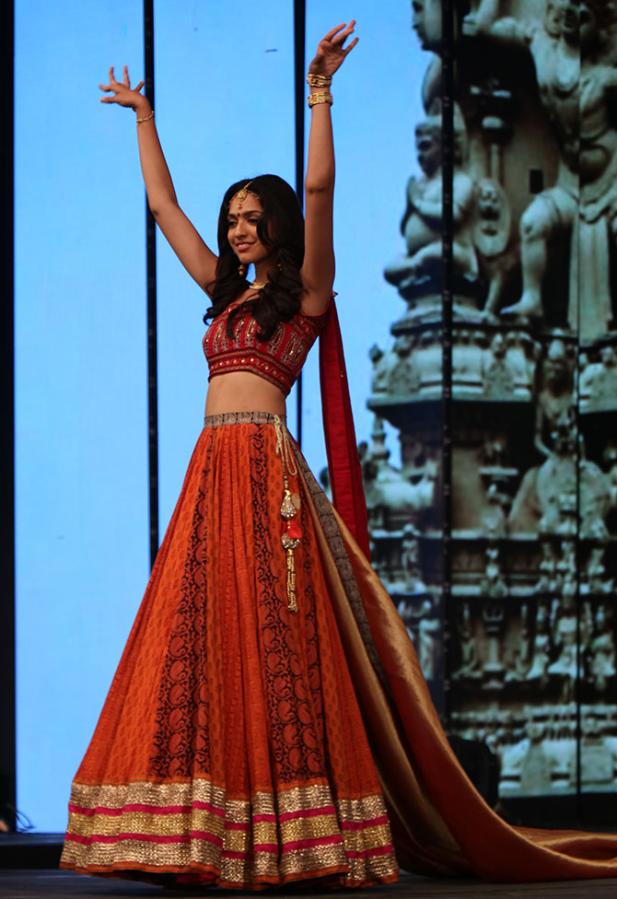 Mannat is a model and student who loves to dance and travel. She was a finalist at the fbb Campus Princess 2017 pageant.

Aishwarya Devan, Maharashtra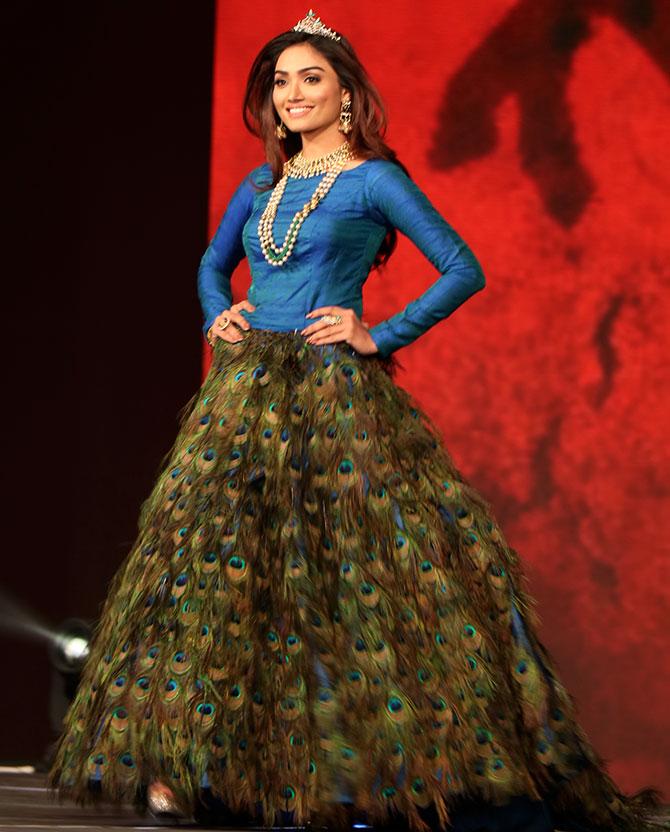 Aishwarya ensured that the limelight was on her, as she stepped out in a skirt made entirely of peacock feathers. An actor by profession, she has starred in a couple of Malayalam movies.
Kanchan Soibam, Manipur
Kanchan painted a pretty picture in the traditional dress of Manipur. A model, s

he is the first Manipuri in 17 years to compete in the Miss India pageant.
Kiran Laishram, Meghalaya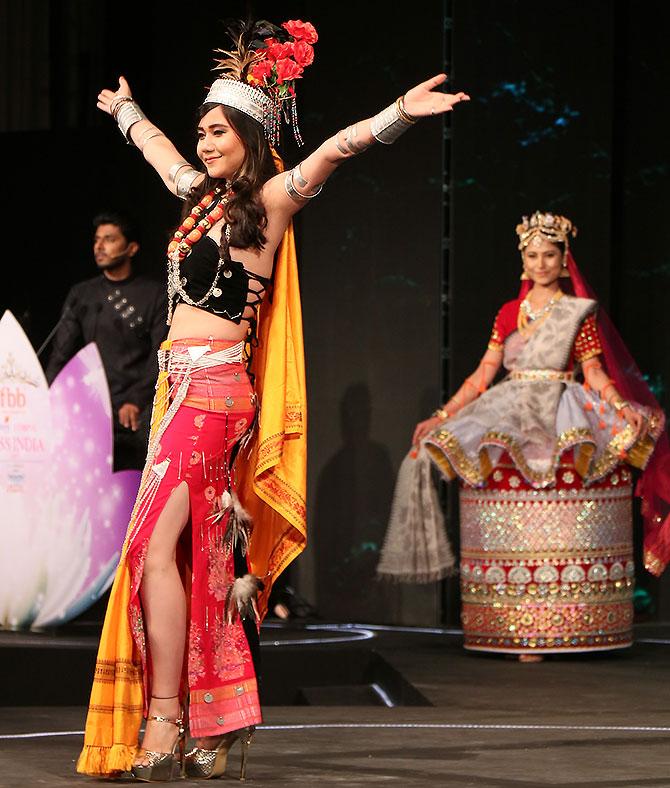 Kiran turned the focus on the beautiful culture of Meghalaya with her colourful costume.


She also took part in the grand finale of Ponds Eclectic Model Hunt 2013.



Rody Vanlalhriatpuii, Mizoram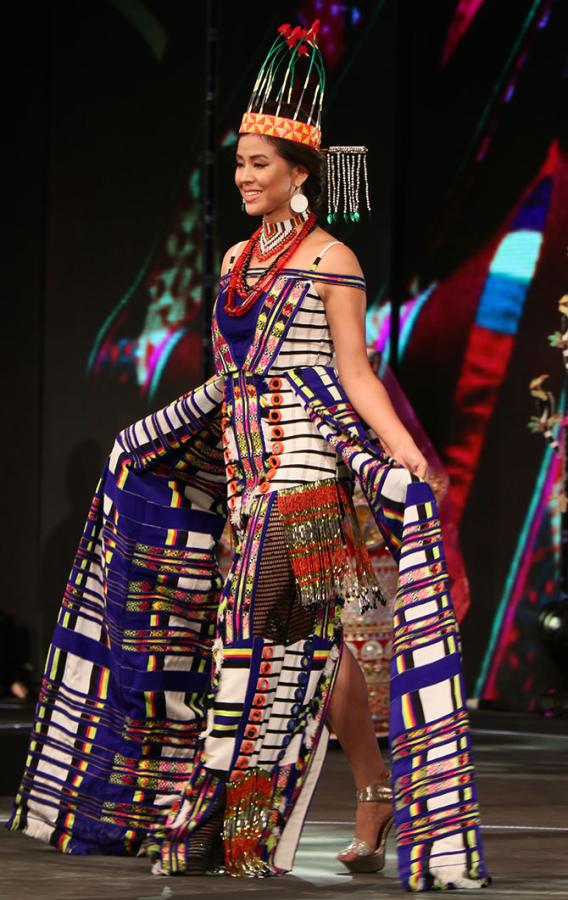 This beauty from Mizoram has already won two sub-titles: Miss Talented and Miss Popular. She is the first woman from the state to win the title of Miss Mizoram 2017.

Rody

completed her master's degree in social work from Mizoram University and started modeling when she was in college.
Adya Shrivastava, Madhya Pradesh
Adya gave the audience a glimpse of the artistic wonders of the Khajuraho temples, which are an epitome of classic love. A pharmacy student, she loves to sing and is a Bagheli Lokgeet singer.