These are the hottest trends at Paris Haute Couture Fashion Week right now!
Designers at the Paris Haute Couture Fashion Week 2017 sought to juxtapose their creations with interesting themes.
While Israeli designer Idan Cohen showcased a magical forest collection inspired by wildlife and nature, Dutch designer Iris Van Herpen chose to create gowns out of wires.
Take a look at their outstanding collections.
Idan Cohen Haute Couture Fall/Winter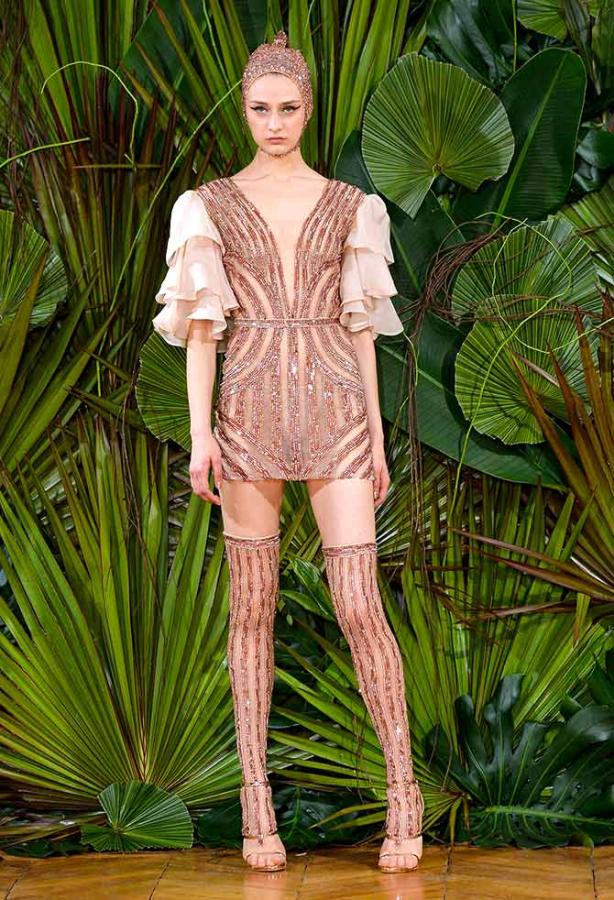 The magical forest collection takes you through a mesmerising trip through the depths of the jungle.
All photographs:

Aurelien Meunier/Getty Images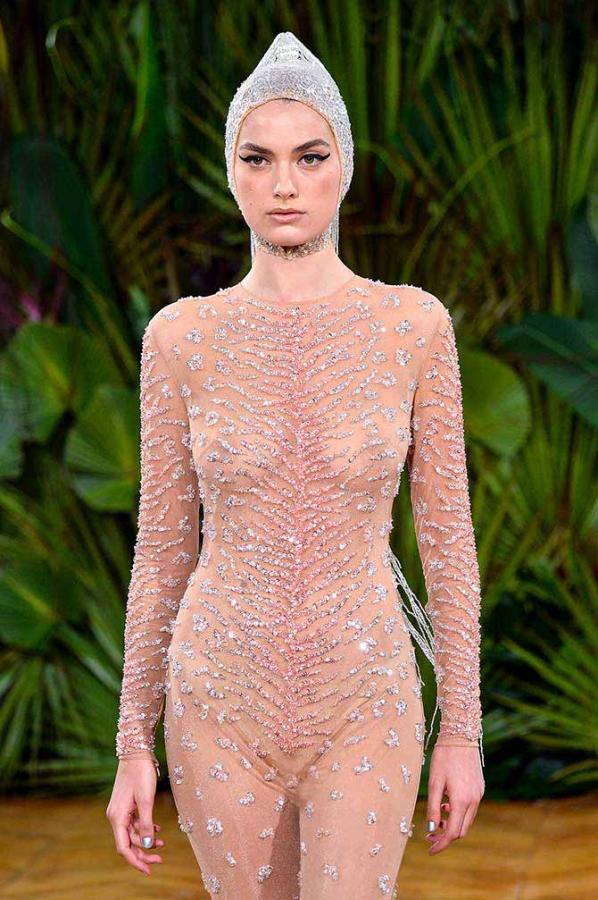 Dressed in a sheer embellished jumpsuit, this model makes an impressive entry on the ramp.
The collection is inspired by a variety of animals. If you look closer, each of the models will remind you some animal.

A model walks the runway in a shimmering bodysuit with tassels on the sleeves.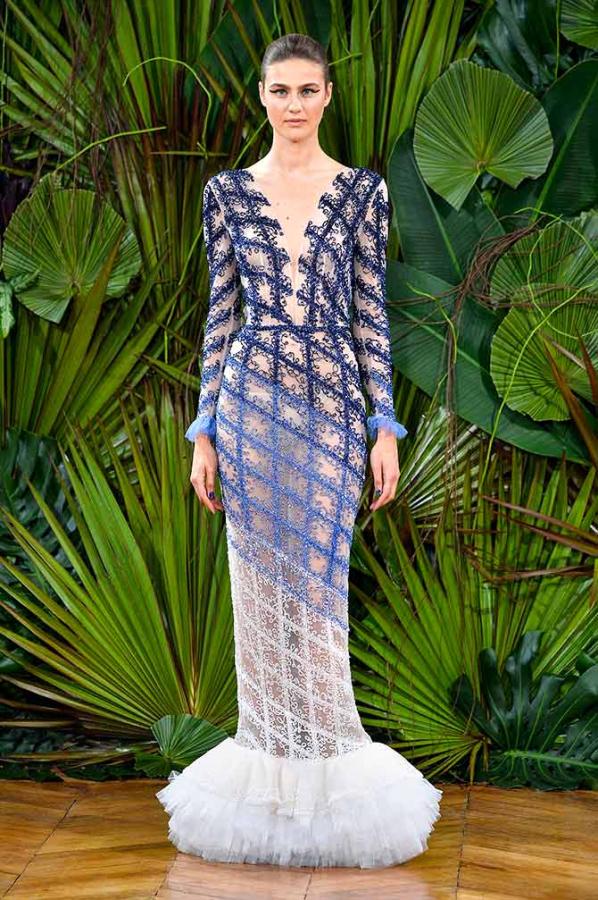 Take a closer look at this dress, it resembles the progression from night to day, from navy blue to white.
---
Iris Van Herpen's collection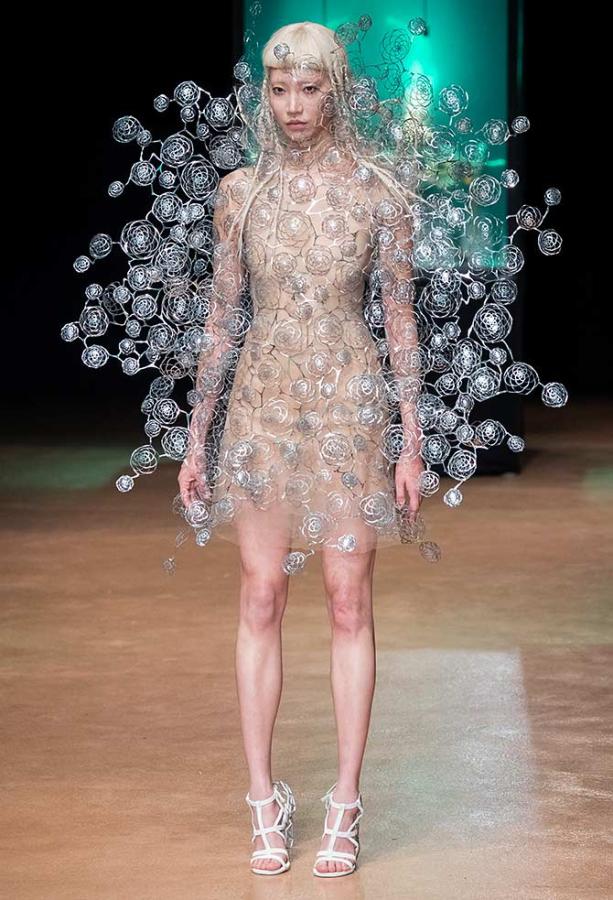 Here's a designer who should start designing costumes for sci-fi Hollywood movies.
The entire collection was designed in filament-thin wires.
The metal domes are meant to resemble roses. Impressive, right?

Photograph:

Francois Durand/Getty Images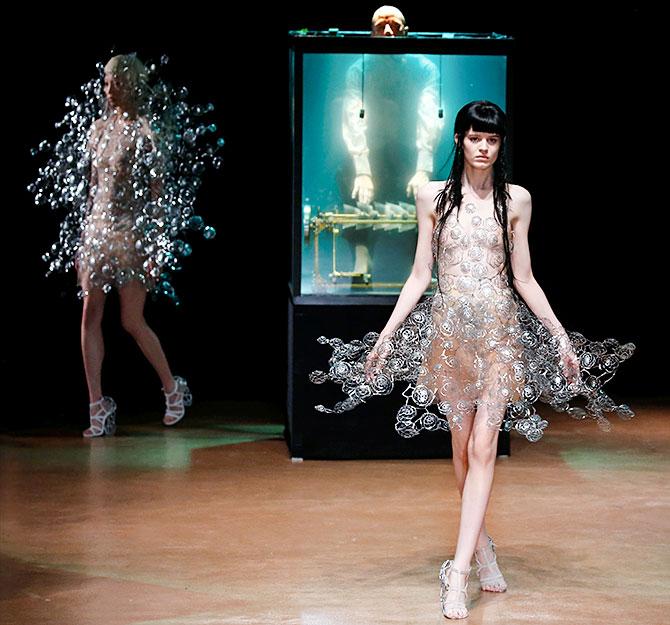 Who is game for a dress made of wires? The designer also introduced 3D printed heels on the runway.

All photographs: Charles Platiau/Reuters

Do you know how the designer managed to get those wave patterns on the gowns? She did it with the help of organza, which was printed in straight lines and then pleated to create waves.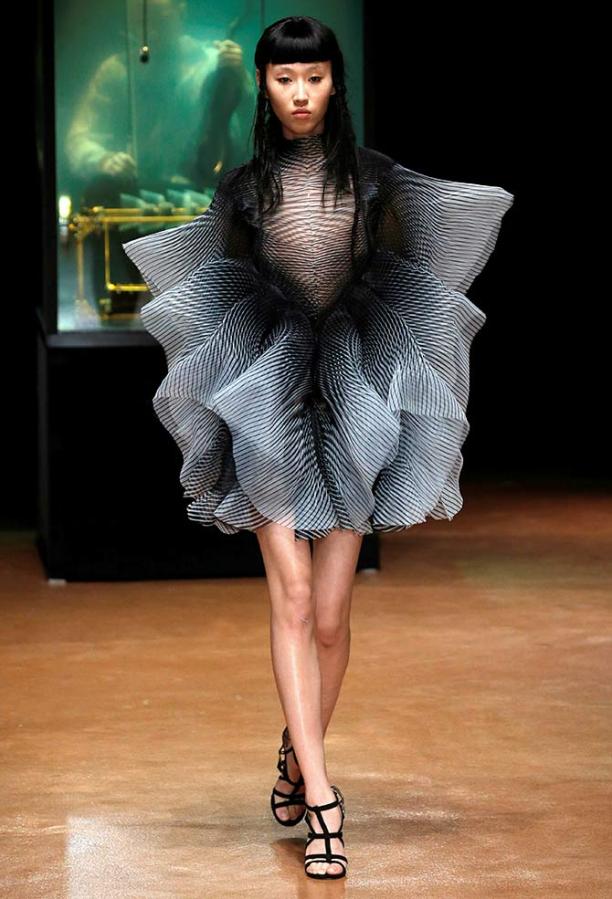 A model works the ramp in yet another stunning outfit from the collection.
It's hard to stop marveling at these cutting-edge futuristic dresses.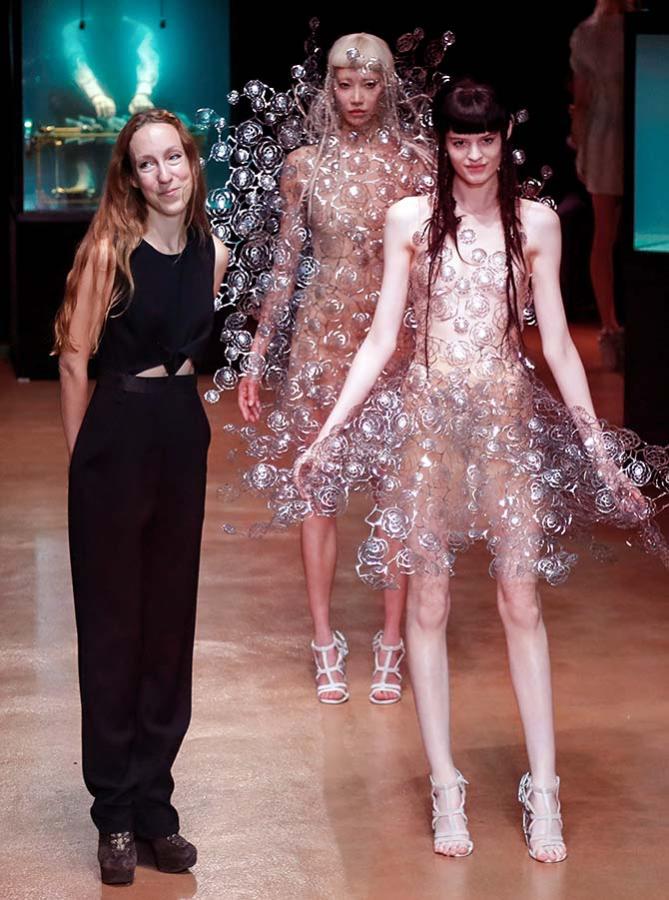 Designer

Iris van Herpen takes a bow. Kudos to Iris for her creativity. She is a class apart!