We bring you the latest on supermodels, actors, style and much more.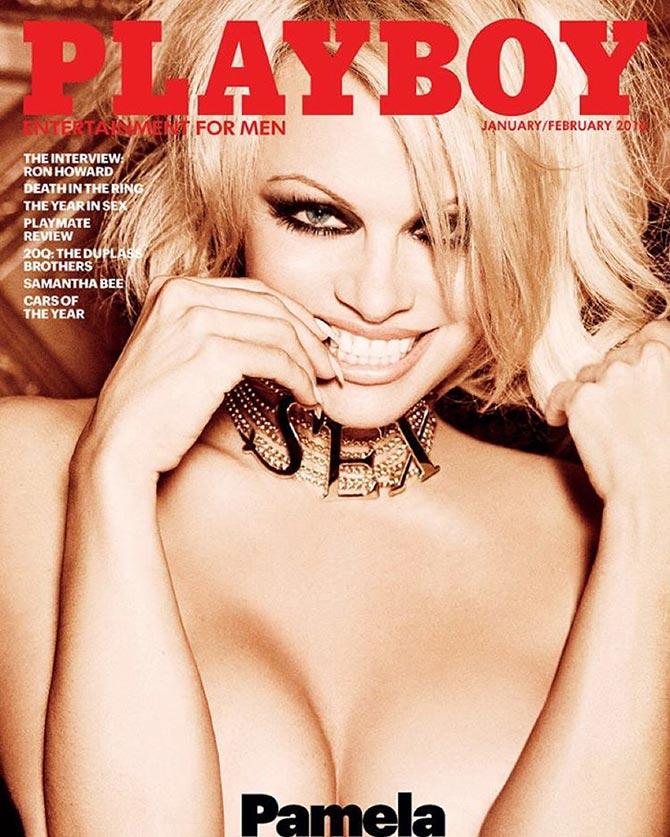 Photograph: Courtesy Pamela Anderson/Instagram
Baywatch star Pamela Anderson has landed the cover of Playboy's final nude issue.
The actress and model will be the face on the cover for a record 13th time since 1989. The latest cover also marks her 15th Playboy pictorial to date, reported Variety.
''I got a call from (Hugh Hefner's) attorney who said, 'We don't want anybody else. There's nobody else. Could you do the last cover of Playboy?''' Anderson said.
The 48-year-old mother of two said she was initially hesitant to pose nude again because both her sons have been teased in the past for her work.
But 19-year-old Brandon and 17-year-old Dylan ended up encouraging their mother to do the shoot.
''I said, 'Hef just called, he wants me to do the last cover of Playboy,' and he goes, 'Mom you've got to do it,''' recalled Anderson. '''We're older, we're not embarrassed anymore of you. You know we think you're great.'''
The January-February 2016 edition of Playboy, which includes Anderson's 12-page pictorial and an interview conducted by James Franco, hits stands on December 11.
***
Gigi Hadid bares all for shoe photo shoot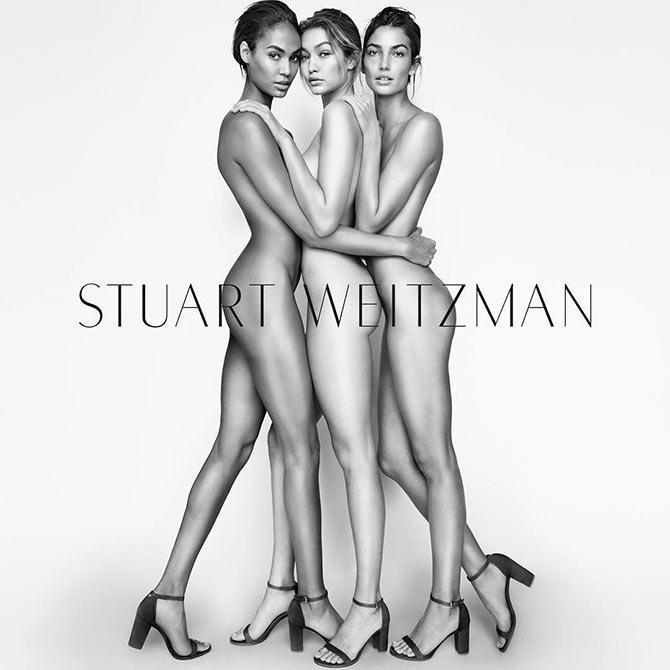 Photograph: Courtesy Gigi Hadid/Instagram
Gigi Hadid posed naked with two female models for footwear designer Stuart Weitzman -- obviously just flaunting his high-heeled designs.
The Victoria's Secret model took it to another level when she ditched her clothes for a pair of black heels with models Lily Aldridge and Joan Smalls shot by Mario Testino, E! Online reported.
Aldridge said that all of them are really good friends... they joke around, have fun and do their dream job together.
Hadid also flaunted her dance moves for Love magazine's Advent calendar, in which she has displayed generous cleavage and booty.
In the video, the 20-year-old model was seen stripping down to a lace bra and matching high-rise pants as she danced around for Day Two of the magazine's online video event, E! Online reports.
***
This Swedish model thinks she's a cartoon character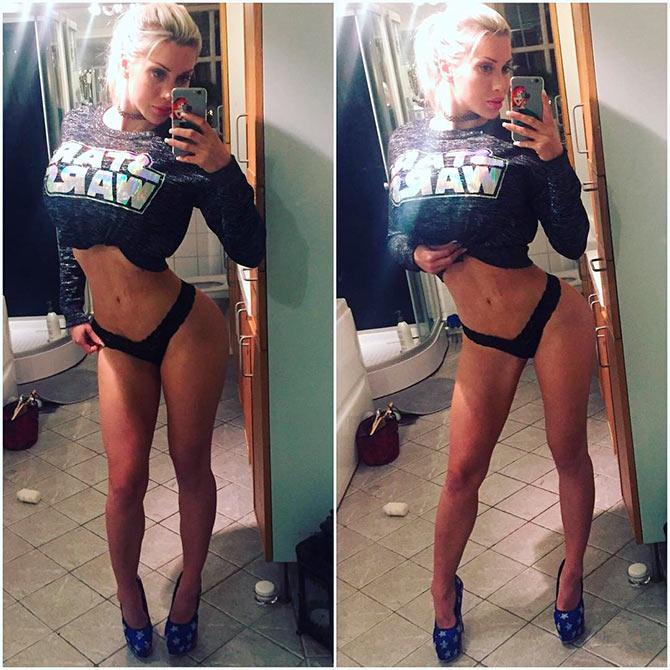 Photograph: Courtesy Pixee Fox/Instagram
Swedish model Pixee Fox got her ribs removed and actually shelled out $120,000 to look like a fictional character.
She seems to be so smitten by cartoons that she spent a huge amount on cosmetic surgeries to remove six of her ribs so that she could flaunt a 16-inch waist, Us magazine reports.
Fox is inspired by the animation film Tinker Bell and the fictional character Jessica Rabbit. She admitted she often gets to hear from people that she looks like a cartoon and considers this a compliment.
Talking about her surgeries, Fox says she always wanted to remove her ribs and it was with great difficulty that she finally found a doctor who took her seriously.
Fox, who has had four breast operations and permanent cosmetics applied, has gone from a 30-24-34 measurement to 38-16-39.
It is rumoured that she has had a total of 15 surgeries.
***
Rebel Wilson: The Ultimate Woman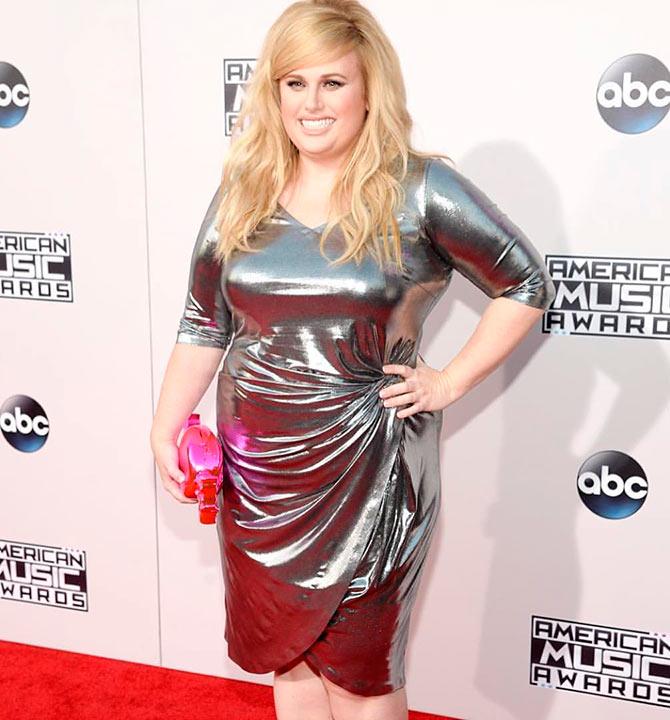 Photograph: Courtesy Rebel Wilson/Instagram
Actress Rebel Wilson has been named The Ultimate Woman by a lifestyle magazine.
Wilson, 35, received the honour at the Cosmopolitan Ultimate Women of the Year Awards, reported Female First.
The Pitch Perfect actress picked up the prestigious gong at the star-studded ceremony at London's One Mayfair, which celebrates women who have made a positive difference to the world.
Other winners included Little Mix, who won Ultimate Girl Group, Carrie Fisher (the Ultimate Icon gong) and TV presenter Caroline Flack, who won the Ultimate TV Personality with Baileys.
***
Lara Worthington on Cosmo's cover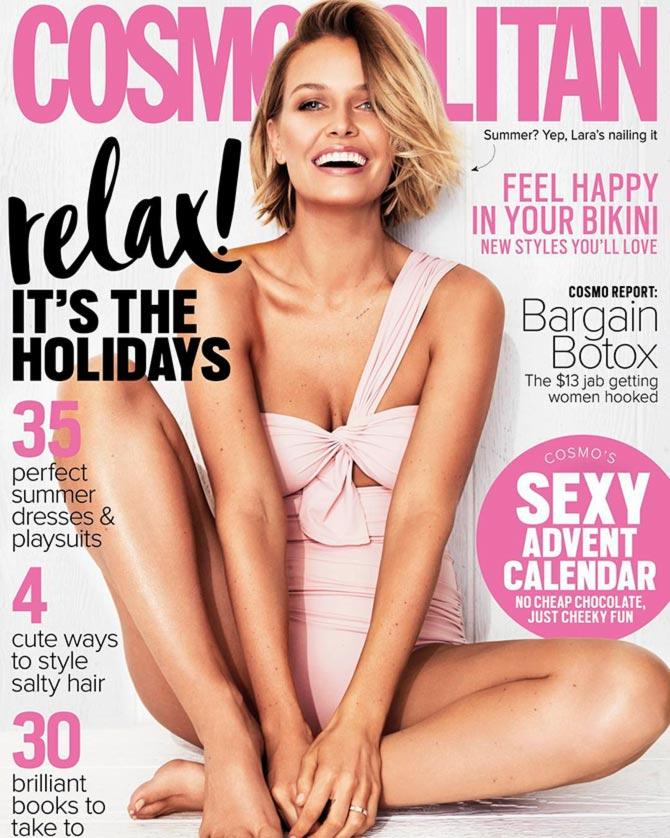 Photograph: Courtesy Lara Worthington/Instagram
Lara Worthington flaunted her trim figure post giving birth to a son, Rocket Zot, eight months ago.
The 28-year-old model showed off her sexy figure and taut stomach in bikini, while posing on Cosmopolitan's January cover girl, News.com.au reports.
Talking about her little son, the Australian fashion model said in a recent interview that her decisions now revolve around her son. She also added that he is her top priority.
Earlier, Worthington revealed that she reportedly gained 13 kg after giving birth to her first child in March.
***
Kylie Jenner goes 'green with envy'
Photograph: Courtesy Kylie Jenner/Instagram
December is here and Kylie Jenner is already in Christmas mode. She's got her hair coloured a deep green. And we totally love her new look.
The 18-year-old TV personality debuted her green hair during the launch of her highly buzzed-about Lip Kit, reports E! Online.
Interestingly, as soon as Kylie launched her Lip Kit, it sold out and the demand caused her website to crash.
***
Olivia Culpo, Tim Tebow end relationship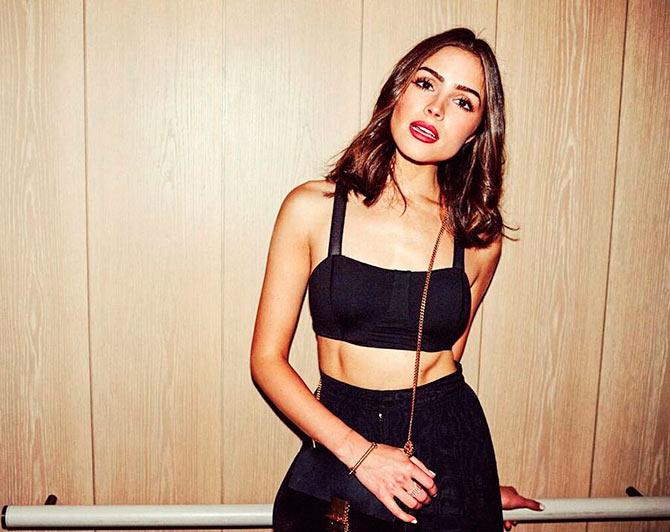 Photograph: Courtesy Olivia Culpo/Instagram
Two months after making their relationship public, Olivia Culpo and Tim Tebow have called it off.
While one insider maintains that the 23-year-old former Miss Universe and the 28-year-old former NFL player were never serious, another adds that the split was amicable, reports E! Online.
The source revealed that the estranged duo are not seeing each other anymore, but are still friends.
However, it is being claimed that Culpo ended things because Tebow kept his vow to remain a virgin until marriage, but insiders revealed that their breakup has got nothing to do with it.
***
Source: ANI and PTI