Fashion designer Rocky Star's almost nude wedding dress has become a rage on the Internet.
A daring wedding dress, modelled by actor-model Amy Jackson, has garnered more than 38,000 likes in less than a day on the actor's Instagram account.
Created by Mumbai-based designer Rocky Star, the dress is part of his new collection, Divine Rock, which was showcased at the London Fashion Week on February 17.
Moving away from traditional wedding gowns, Rocky's creation was a combination of sheer and textured lace work, detailed embroidery and a matching sheer train.
The designer told India Today (external link) that, through his collection, he wanted to represent 'a woman who travels'.
Scroll down to see what the naked wedding dress looks like.
IMAGE: The nude wedding dress that Amy Jackson modelled for Rocky Star at the London Fashion Week grabbed everyone's attention.
All photographs:

Anthony Harvey/Getty Images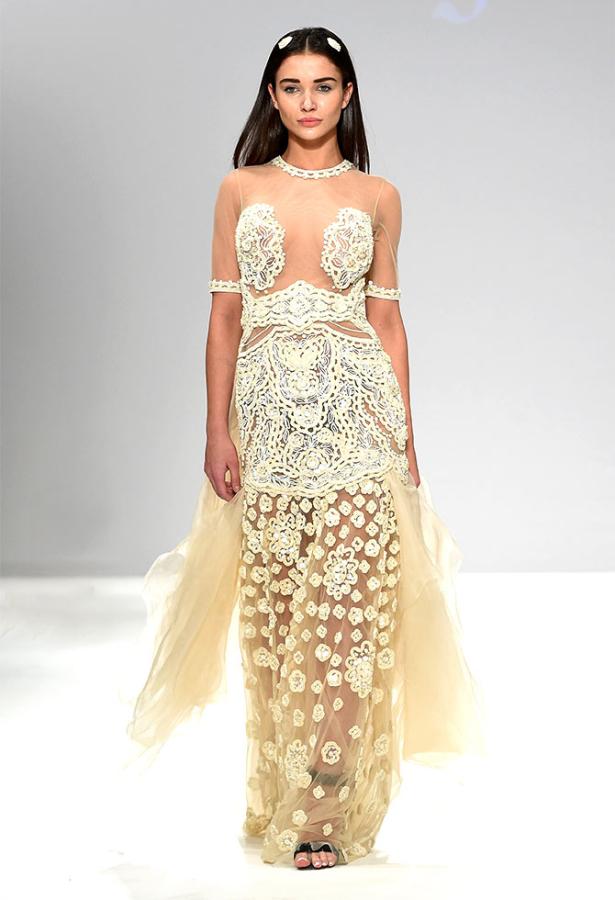 IMAGE: Playing with sheer and lace embroidery, the designer created a gown that will interest the bold and adventurous.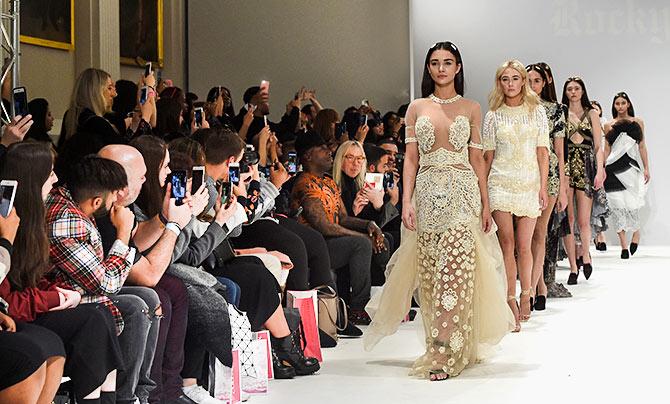 IMAGE: As the British-Indian showstopper leads the models down the ramp, the front row audience cannot stop clicking.

We ask you dear readers, what do you think of the nude dress?
Do you think it will be perfect for a wedding? Take the poll below and let us know!