Sneak peek into how contestants prep for the show.
The world's largest transgender beauty pageant, Miss International Queen was held in Thailand.
While 28 transgender models from across the world participated for the title, it was 27-year-old Nguyen Huong Giang from Vietnam who took the crown.
Held annually since 2004 at the Thai Resort City, Pattaya, this pageant is gives transgender women a opportunity to showcase their talents and spread awareness too.
Presenting some behind-the-scenes pics from the show.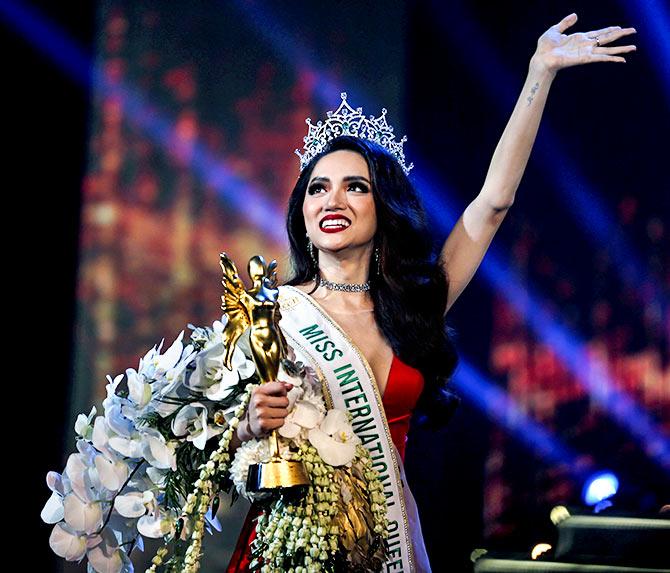 Vietnam's Nguyen Huong Giang was crowned winner of the Miss International Queen 2018 transgender beauty pageant in Pattaya. The first Vietnamese to attend the contest, Nguyen Huong is a singer.
Photographs: Soe Zeya Tun/Reuters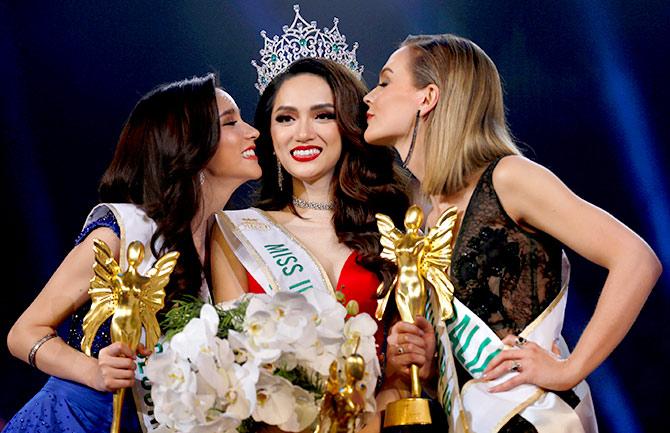 Nguyen Huong Giang flanked by first runner-up Australia's Jacqueline and Rinrada Thurapan from Thailand. After she won, Ngyuyen appealed for transgender people to be given a chance.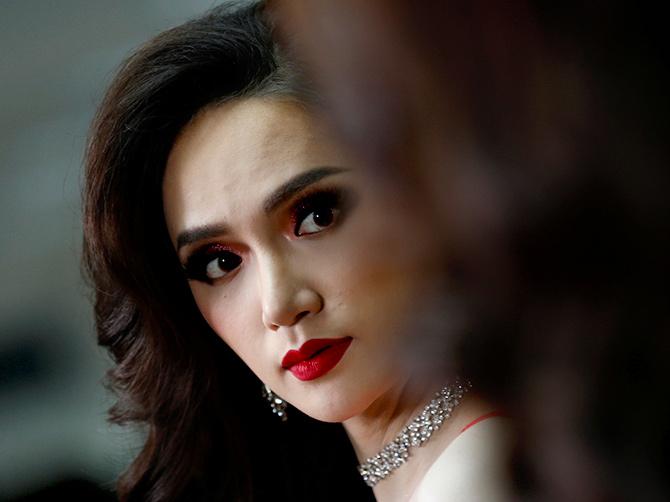 Nguyen Huong looks at the mirror minutes before stepping on stage for the grand finale.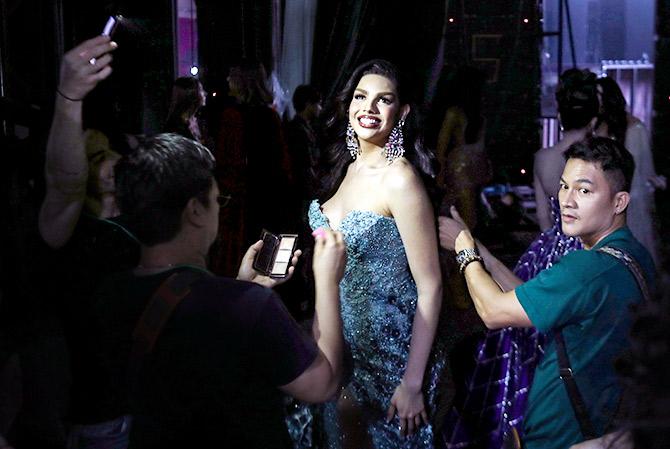 Marianna Melo smiles for the camera as she poses backstage in a glittering off-shoulder gown.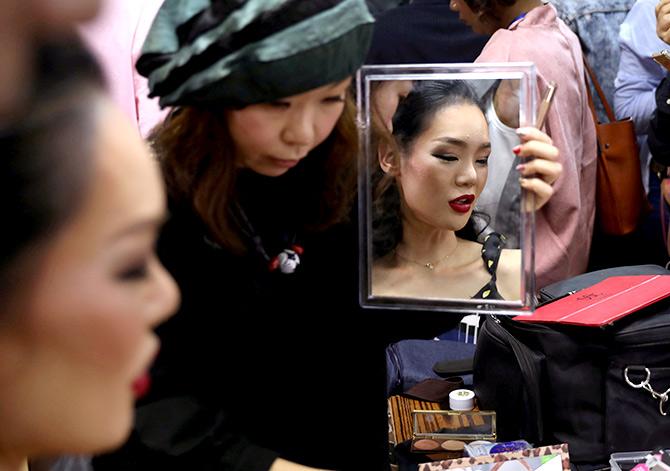 Yuko of Japan looks hassled with the chaos backstage. Contestants struggled to look their best as they jostled with their hair and make up in between the rounds.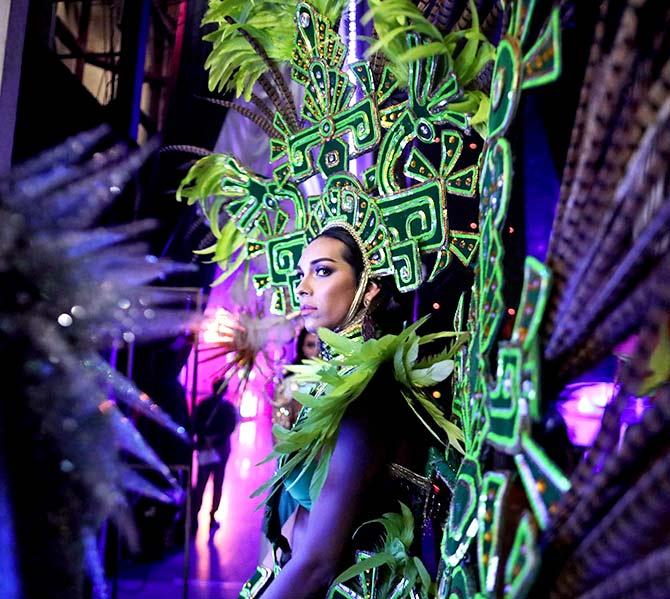 Amelia Vega of Honduras made sure that she commanded attention with her extravagant costume at the pageant.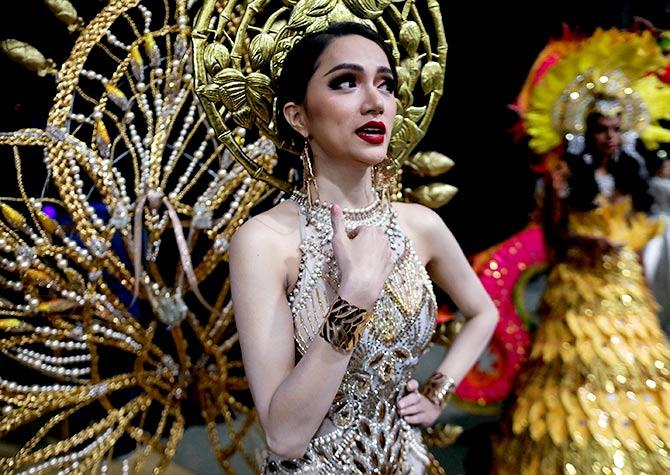 Nguyen Huong Giang, who was dressed in a traditional outfit, also won the awards for the Best Talent and the Most Popular Introductory Video.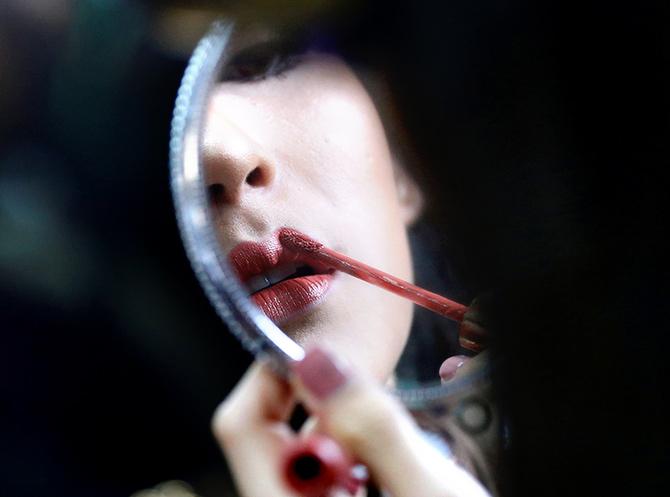 A contestant applies lip gloss.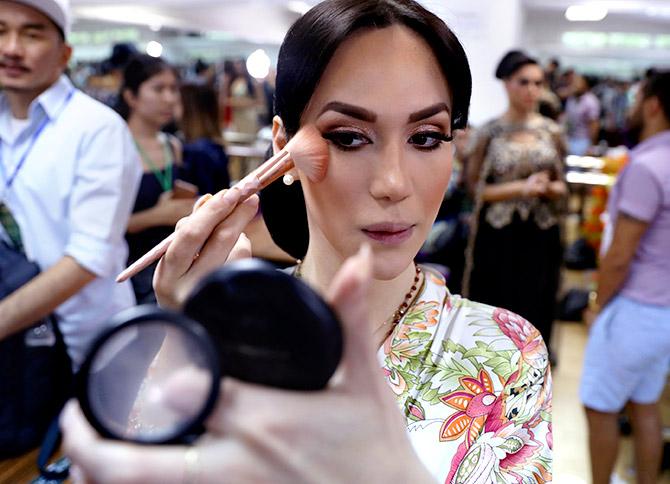 Anahi Cristobal Altuzar of Mexico concentrates on getting her make up right and applies the finishing touches.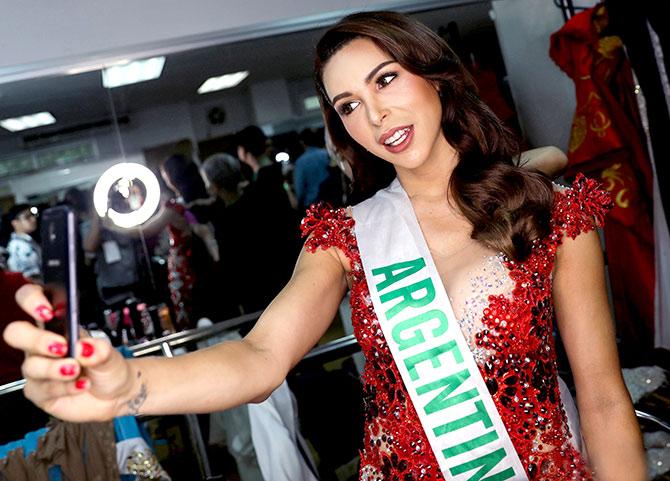 Amidst the chaos backstage, there's always time for a quick selfie :)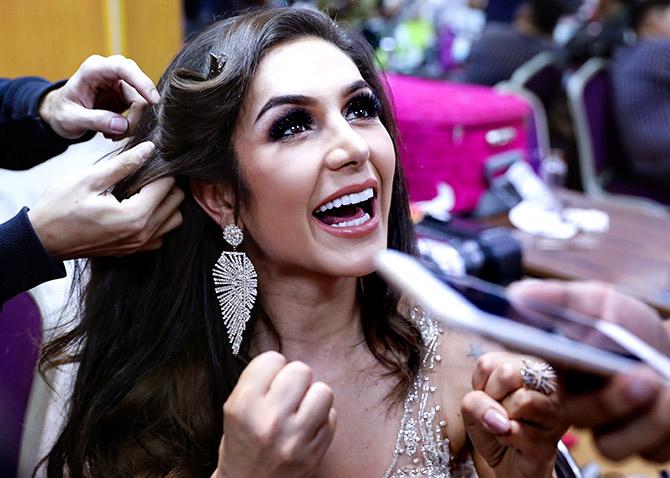 Contestants managed to ease their nervousness with some laughter.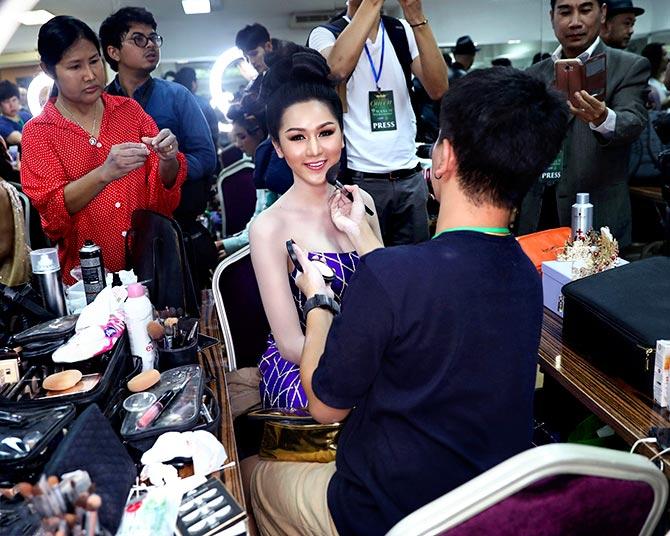 Longsy Sinakhone from Laos takes a minute to smile for the camera.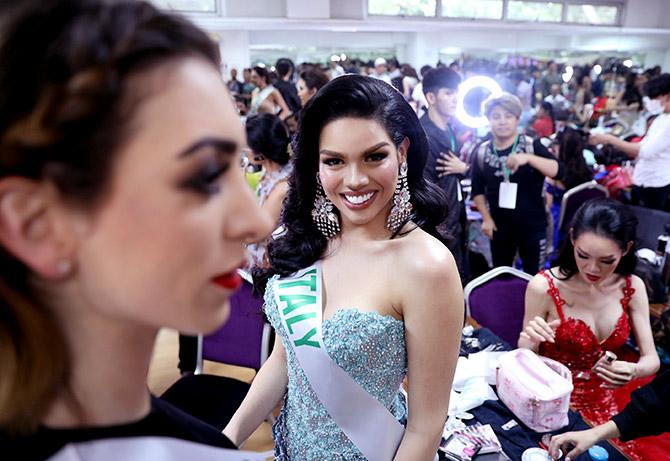 All prepped up, Italy's Marianna Melo looks ready to hit the stage.