In our weekly fashion roundup, we bring you the latest on supermodels, designers, and everything else from the world of fashion and entertainment.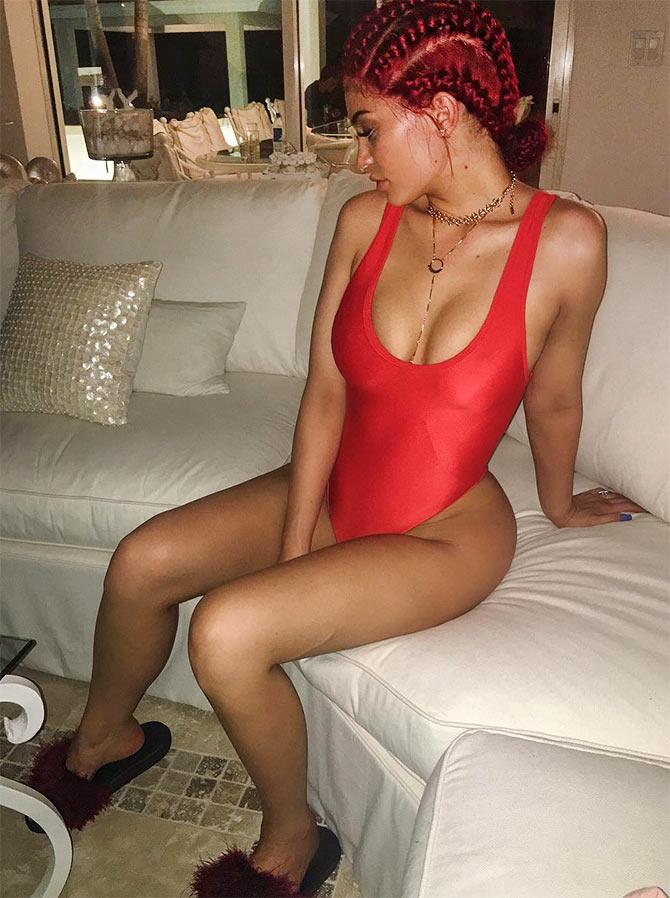 IMAGE: Kylie Jenner poses in her red one-piece bathing suit on her 19th birthday. Photograph: Kind courtesy Kylie Jenner/Instagram

Did you know how Kylie Jenner ushered in her 19th birthday?
She went red and how.
Wearing a fiery red cleavage baring one-piece bathing suit, she left nothing to the imagination.
But that wasn't the only reason behind her catching everyone's attention.
It was her hair that created waves too.
The Keeping Up With the Kardashians star chose to colour co-ordinate her look with her new scarlet braids.
In fact, she even posted a video to Snapchat showing off her hair with the caption, "Fire red for 19."
****
Miranda Kerr reveals one of the best gifts she received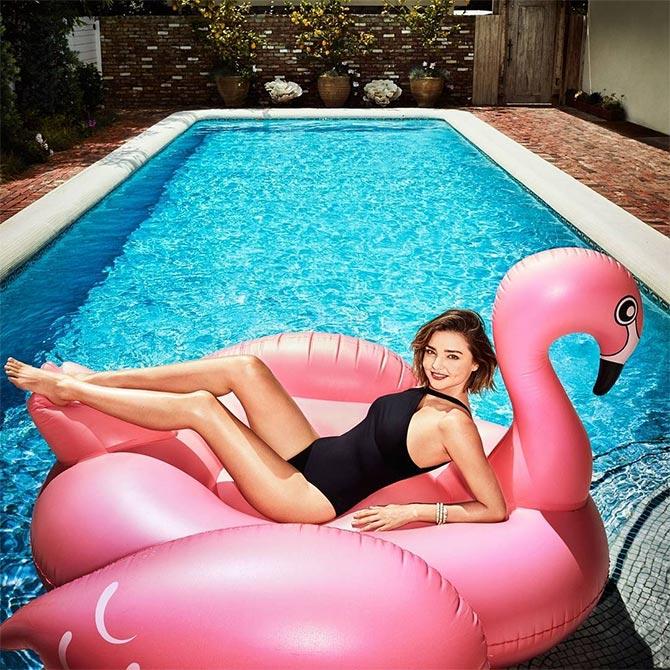 IMAGE: Miranda Kerr all set to take a dip in the pool of her hew house in Malibu. Photograph: Kind courtesy Harper's Bazaar US

After getting a giant rock, Victoria's Secret model Miranda Kerr is now gushing about another gift presented by her billionaire beau Evan Spiegel.
Featured in the September issue of Harper's Bazaar (United States), this 33-year old supermodel is now going gaga about her new home -- a beautiful, eco-conscious ranch style house overlooking the ocean in Malibu.
In her interview with the fashion magazine, Kerr mentioned, "I knew that this house was it at first sight. It needed a lot of work, but it had a great view.
"It wasn't right on the water, so it was protected from the wind and very private. I could just see the potential. It felt so right.
"I could just see the potential. It felt so right. In some ways it felt like a tree house. That was another thing that I loved.
"It's all open, and the view of the ocean makes it feel more spacious."
Indeed a perfect abode for Kerr and her son Flynn, she even got the perfect housewarming gift from Spiegel, who's the founder of Snapchat (an image messaging and multimedia mobile application).
Kerr added, "This property was a dust bowl when I bought it and now it's so green. Obviously I'm aware of the drought problem in California.
"This [Skywater 300] system really just pulls water out of the sky. It was a very thoughtful present because he knows how much I love a garden."
****
Jessica Simpson turns designer for little ones
IMAGE: J

essica Simpson has launched a new fashion line.

Photograph: Jaime McCarthy/Getty Images

Designer Jessica Simpson has expanded her fashion empire and has officially launched her baby fashion line at Babies "R" Us.
The 36-year old singer-designer debuted the line in her hometown of Fort Worth, Texas, reported In Touch Weekly.
The star, who is mother to daughter Maxwell Drew, 4, and son Ace Knute, 3, with husband Eric Johnson, has first launched the Jessica Simpson collection in 2006, and the massive company has catapulted her onto the fashion scene.
She sold the majority stake of the billion-dollar empire in 2015, and now looks to be taking her fashion tastes in a new direction.
****
How Khloe's helping Kim lose baby weight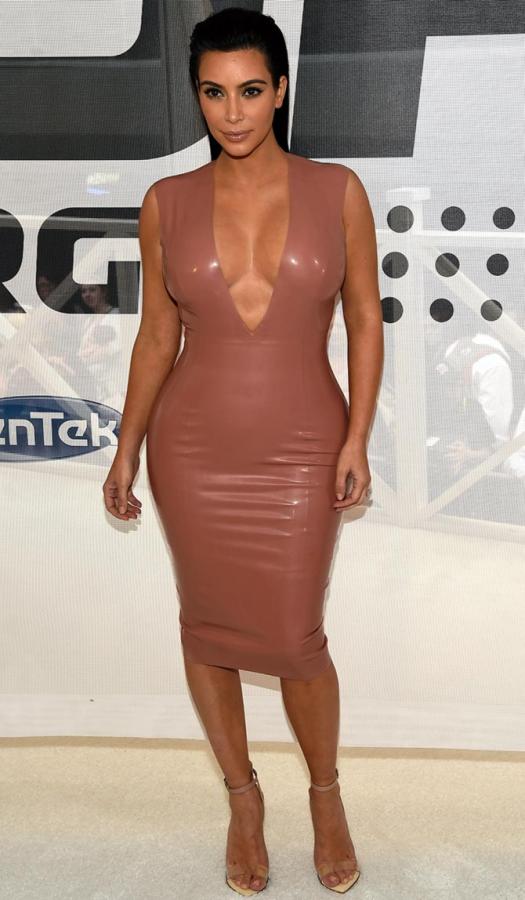 IMAGE: Kim Kardashian is on her way to lose the last five founds of post-baby weight gain

.

Photograph: Rick Diamond/Getty Images

Kim Kardashian, who has been sweating it out in a gym to shed off her weight which she gained following the birth of her son Saint West, recently revealed how her sister Khloe is helping her to lose it.
In a recent interview, Kim, 35, said Khloe has given her a "fitness emergency kit" to help her lose the last five pounds to reach her post-baby weight goal, reports E!Online.
"It's impossible. Khloe has this fitness emergency kit that she's made and created herself.
"It's a backpack full of these things and one of them is a sweat suit that she made that makes you sweat," she said.
Adding to this, she said, "And there's this workout band and these workout things. She literally dropped it off yesterday because I was like, 'I've gotta just lose these last 5 pounds, so I'm just going to follow Khloe's lead."
Kim had earlier revealed that she was back to her pre-baby weight of 135 lbs (61 kg) and is on a mission to shed it down to 120 lbs (54 kg).
****