It was also the hottest accessory on the ramp.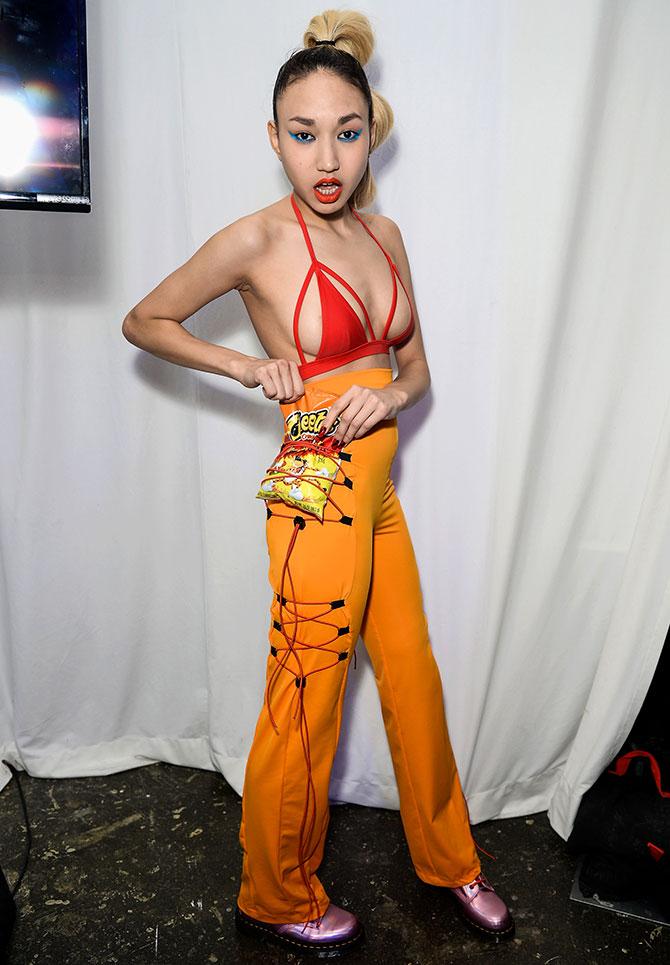 A model poses backstage for Chromat AW18 during New York Fashion Week.
Photograph: Andrew Toth/Getty Images for Chromat
The puffy cornmeal snacks of Cheetos made their runway debut at New York Fashion Week 2018.
The bags of snacks were sported as the hottest accessories by the models, cat-walking for Chormat's Becca McCharen-Tran.
The designer sent her models clutching bags of Flamin' Hot Cheetos, which accentuated her collection's bright neon designs.
Presenting some behind-the-scene pics taken before the show.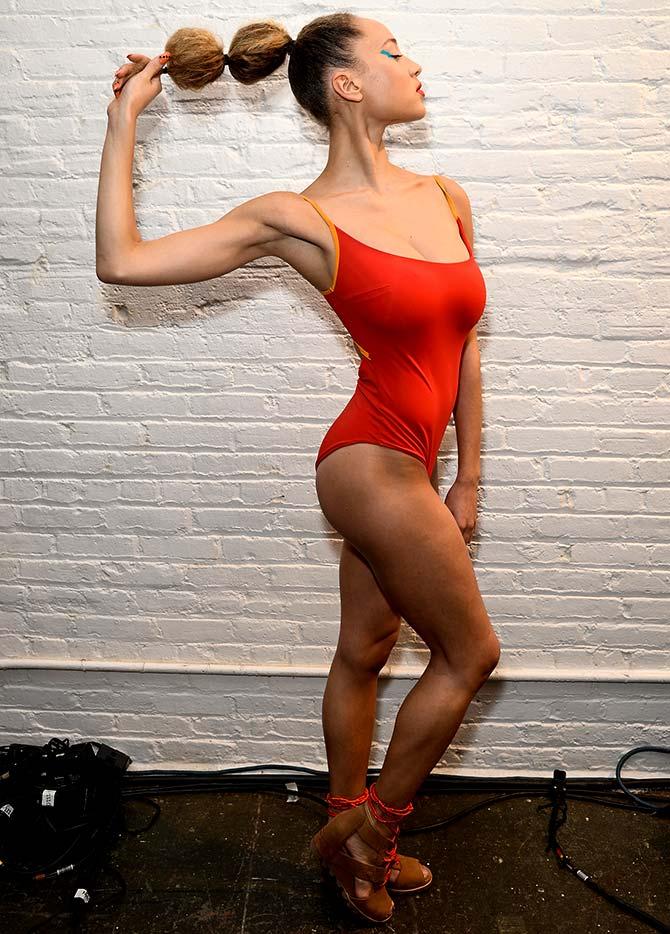 The collection featured rompers, raver pants, dresses and much more.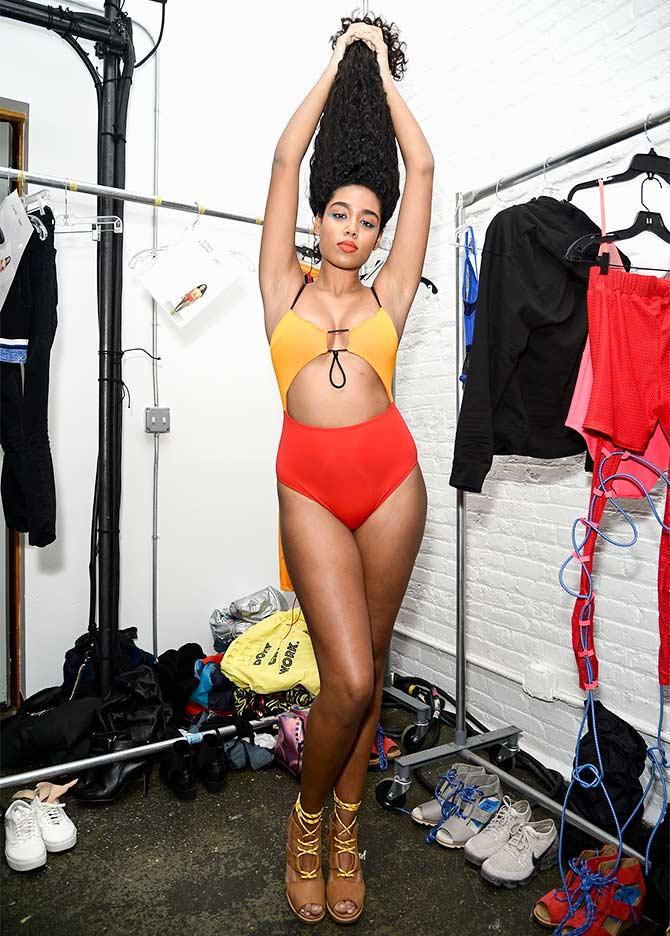 Many of the designs sported laced-up bungee cords and mesh pockets that were filled with Cheetos' bags.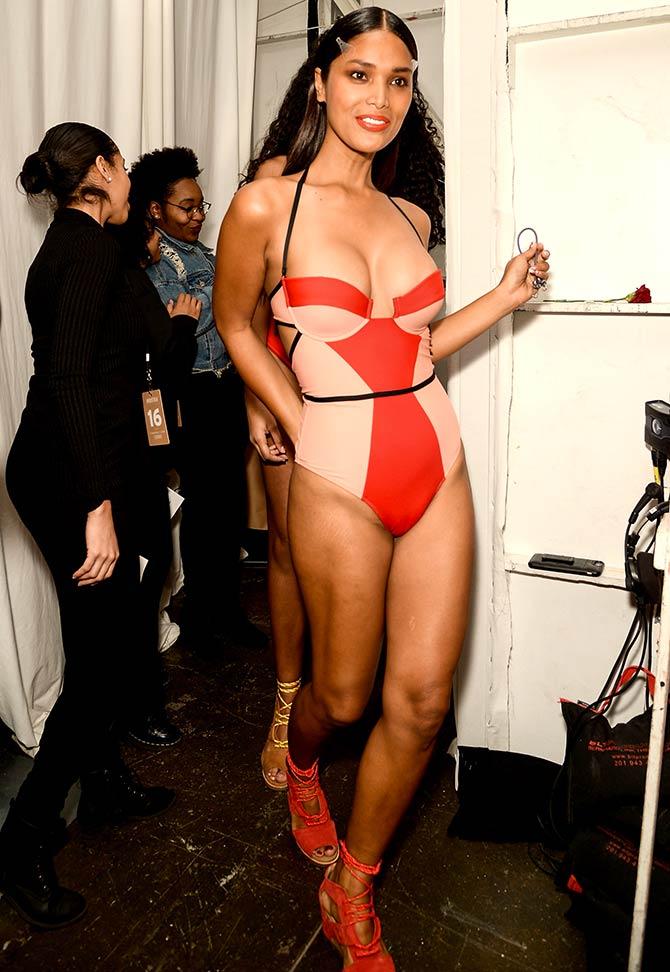 The designer used bright, technicolour fabrics for the collection.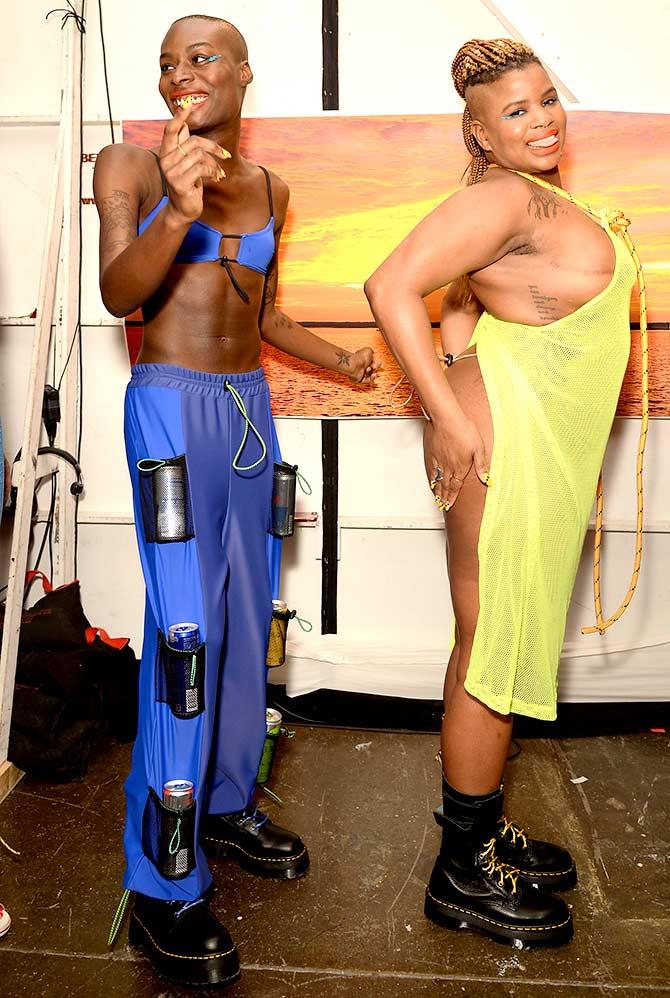 Apart from Cheetos, the models also had aerated drinks in their pockets.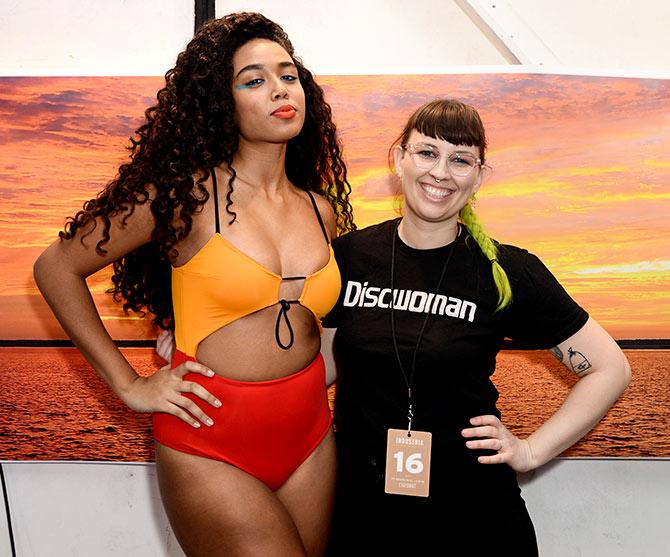 Designer Becca McCharen-Tran, right, poses backstage with a model.