From shouts of 'move', 'move', 'move' to passing on shoes, to posing for photographers, to finding those 60 seconds to connect with the outside world while applying make-up, to adjusting a nose ring at the last minute, to exulting after the ramp walk is done... Prasanna D Zore captures those candid moments backstage.
Photographs: Prasanna D Zore/Rediff.com
"Exciting, madness, jubilation, crazy and fun," is how a choreographer described the backstage. But there is a lot more to backstage action than just these five emotions. Take a look.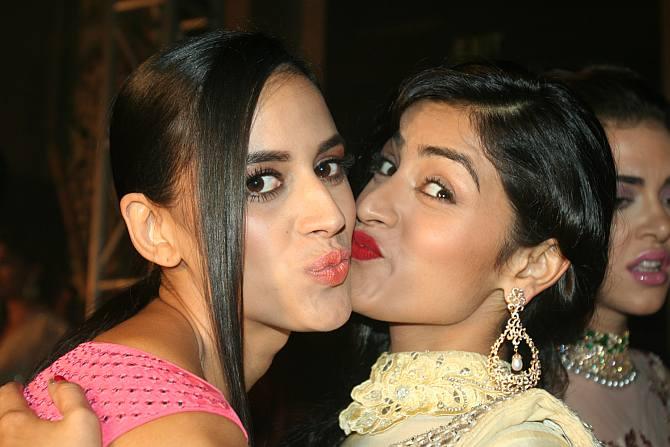 Their show is done and it shows.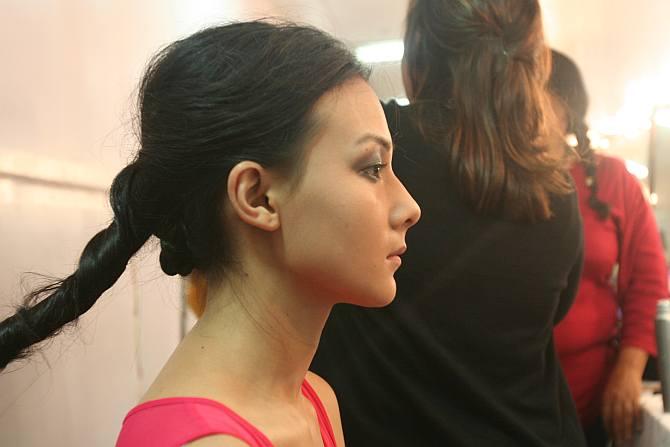 Look, what they are doing to my hair!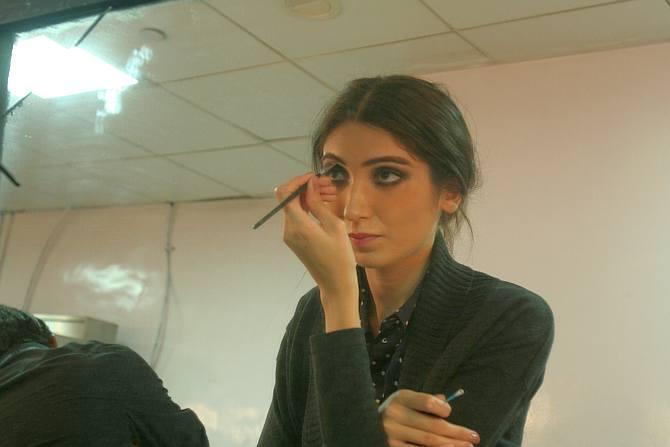 Perfecting those eyebrows...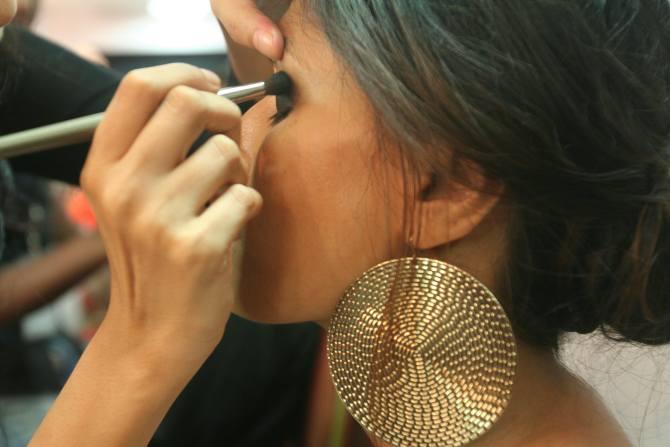 A tale of brush strokes.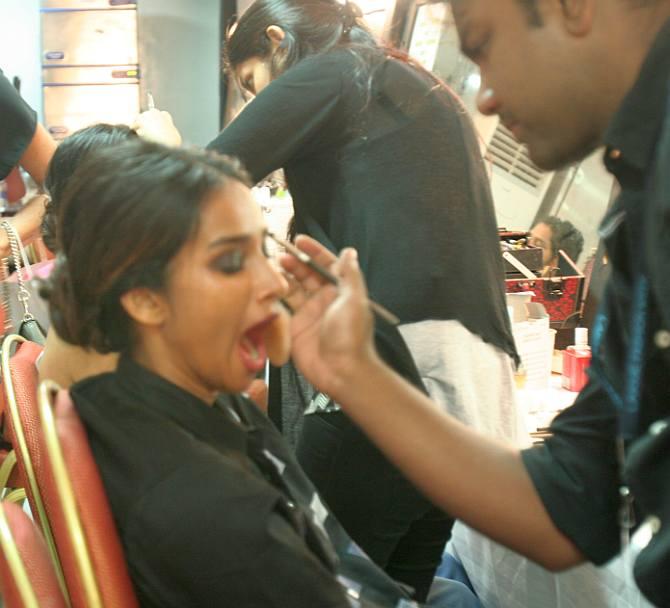 Yawn!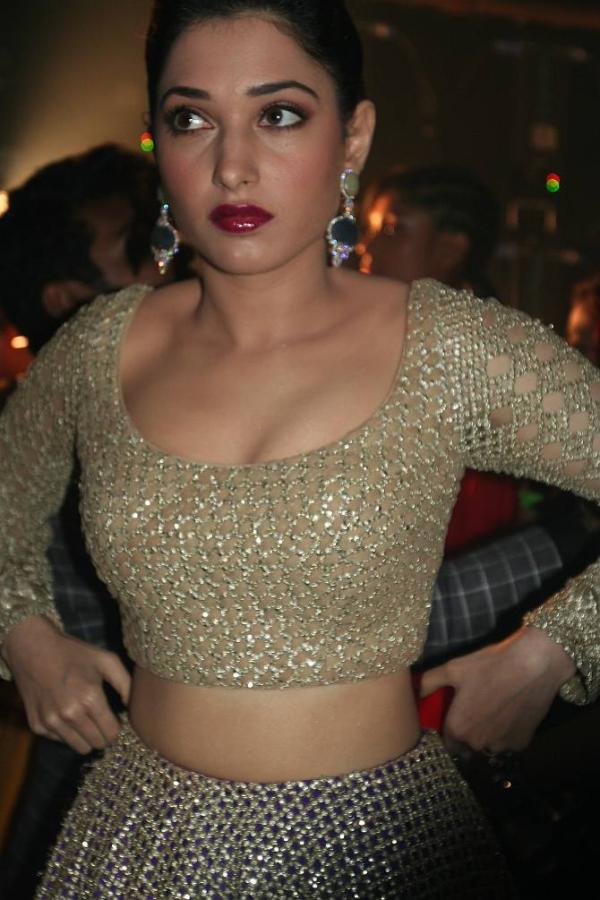 The choli's alright. But this lehenga needs some adjustment.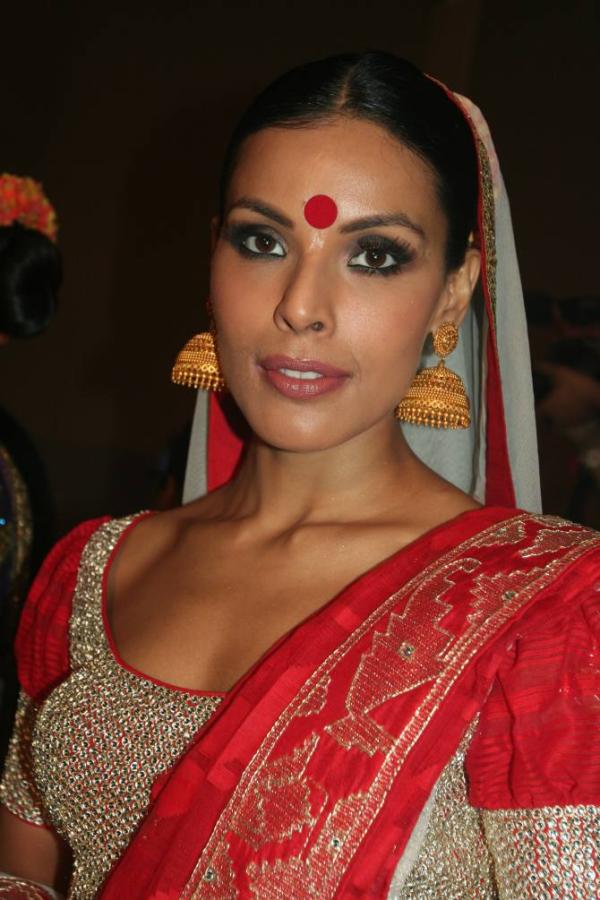 Model Dipti Gujral is a picture of composure.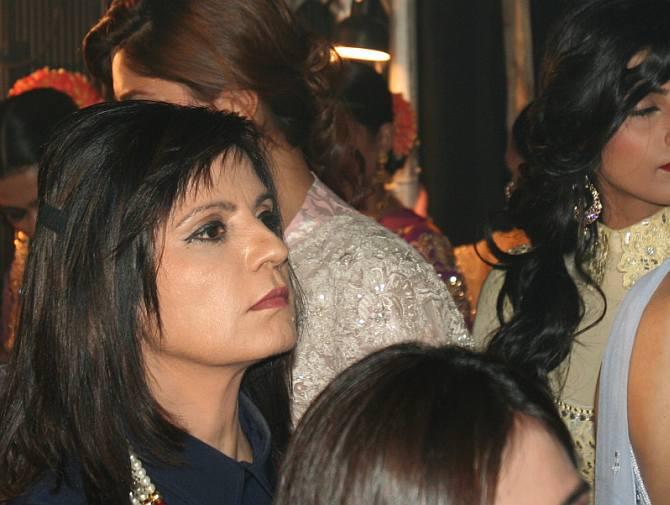 Fashion designer Neeta Lulla has all eyes on her models as they show her collection on the ramp.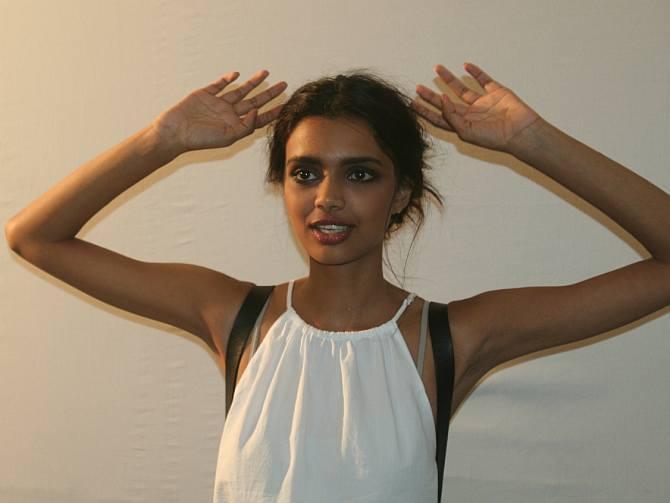 No, it's not PT class. This is how i pose for the cameras :-)
Mind it, yanna rascala!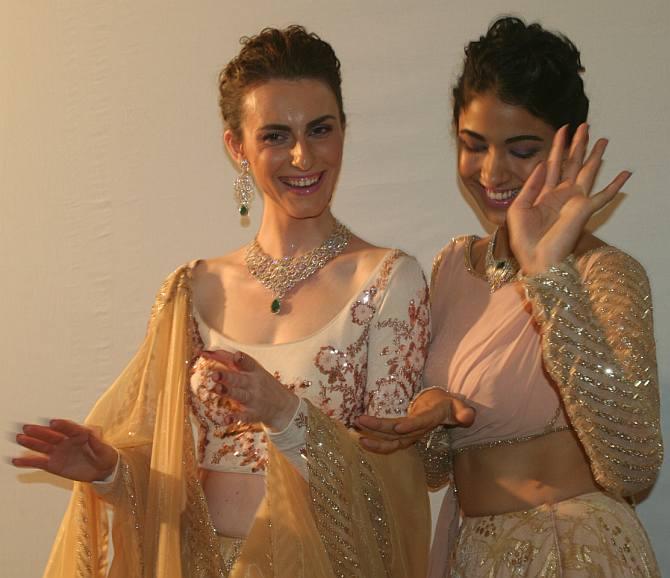 Rhea Sukheja shows a foreign model how to do a balle, balle!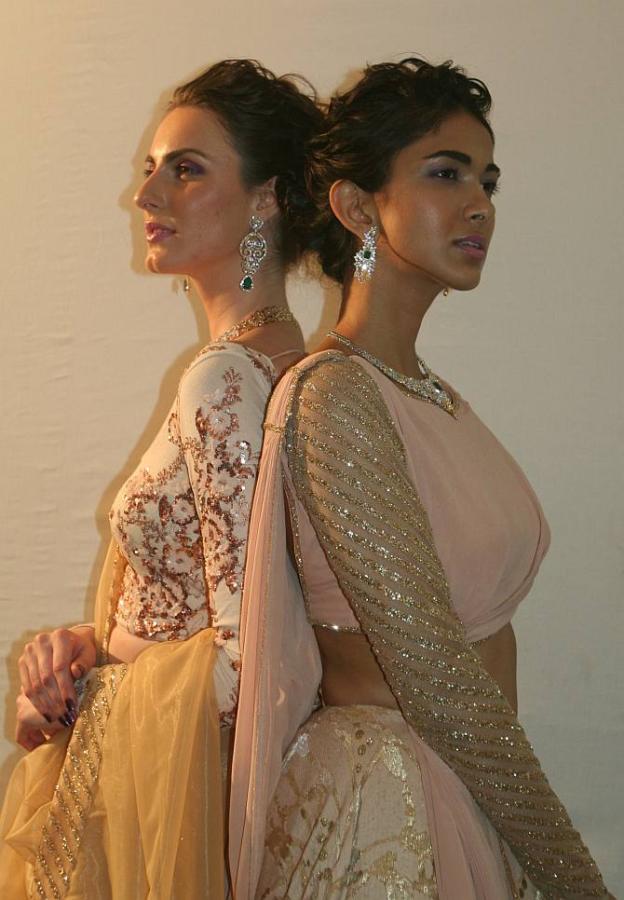 If we were conjoined twins...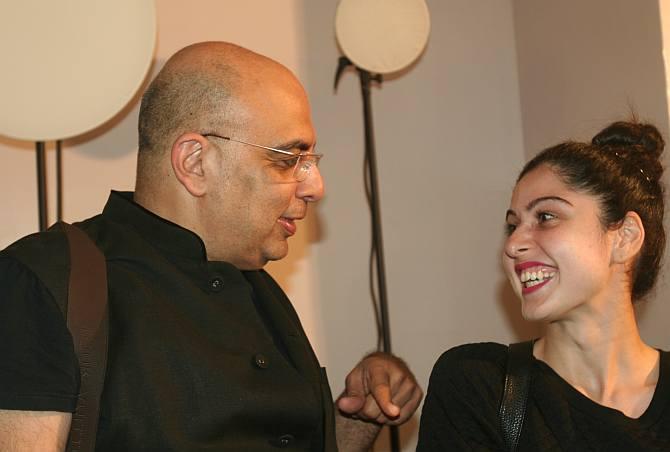 'Did you watch my show?', fashion designer Tarun Tahiliani seems to be asking a friend.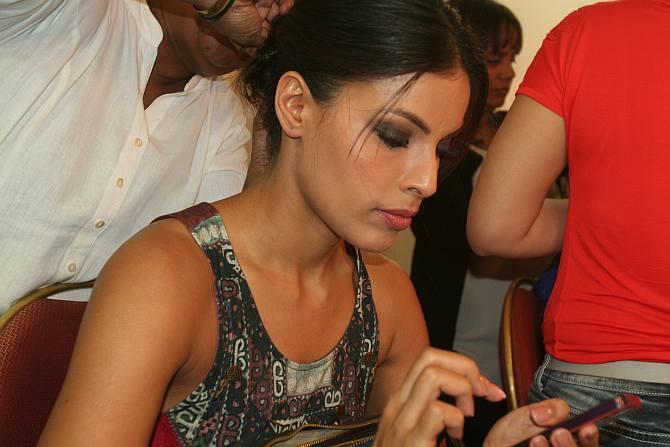 Deepti Gujral keeps in touch with the outside world even as she gets her hair done.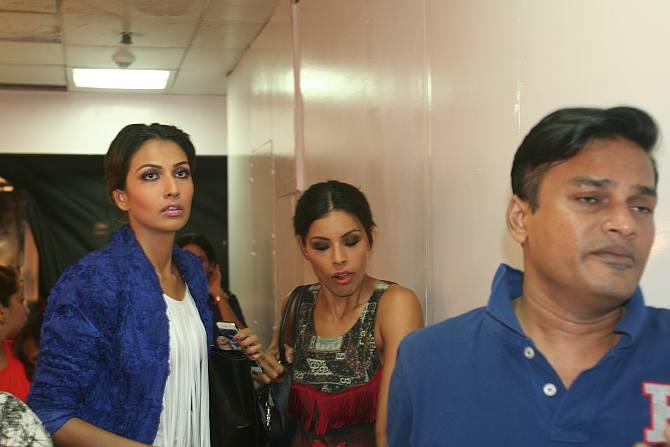 Move, move, move... Sanea Sheikh and Deepti Gujral being led to the ramp by make-up artist Clint Fernandes.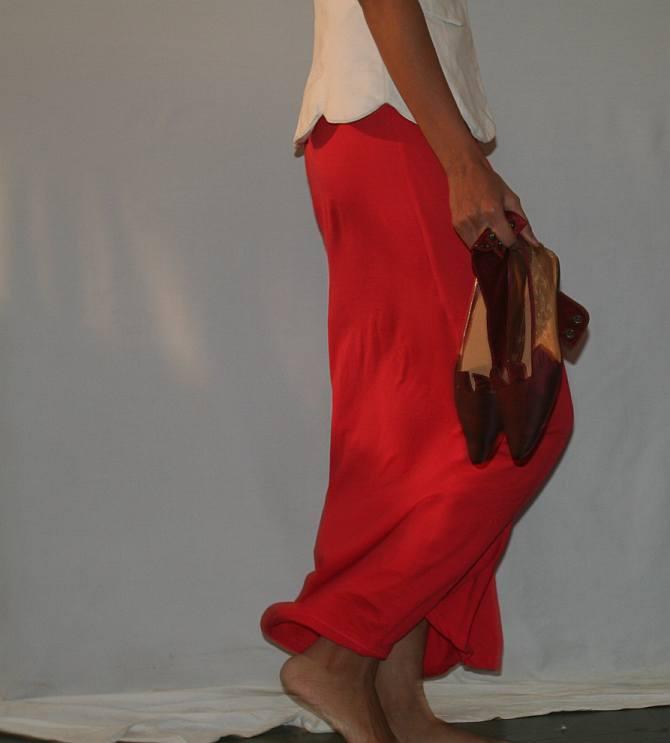 How to keep your shoes from killing your feet.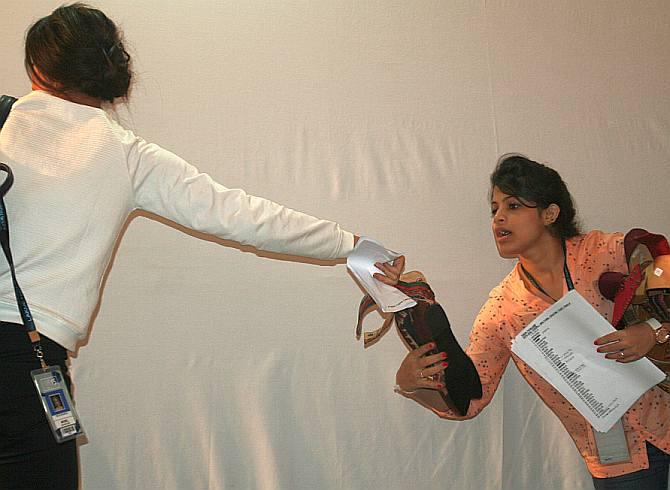 The chaos behind the glitz and glamour.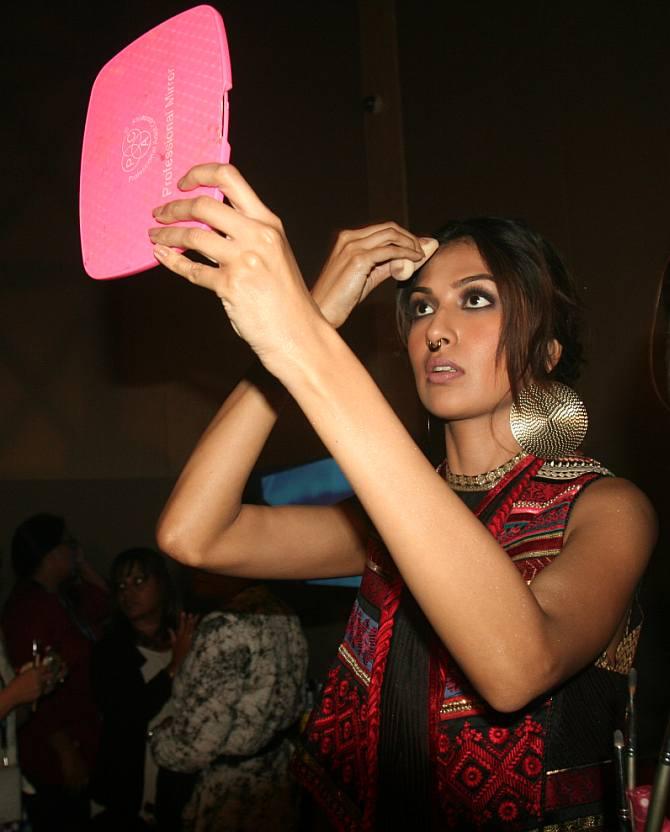 Finishing touches...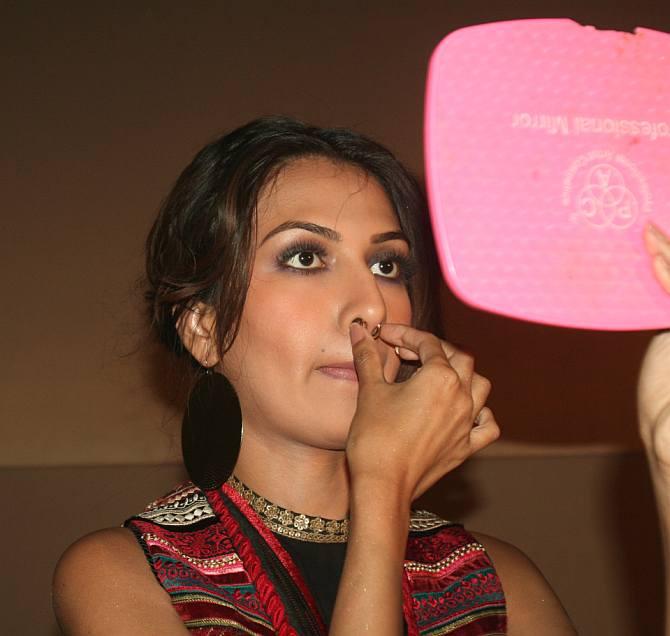 Making sure the nose ring stays...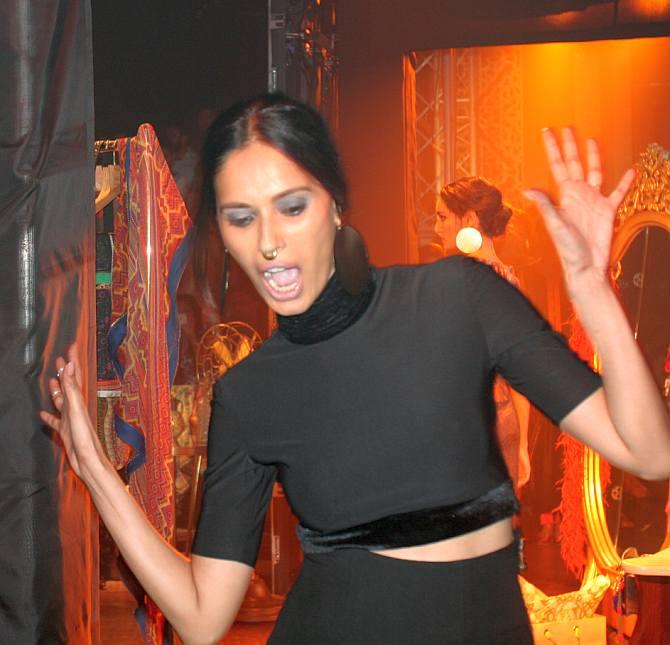 Perfecting my dance steps.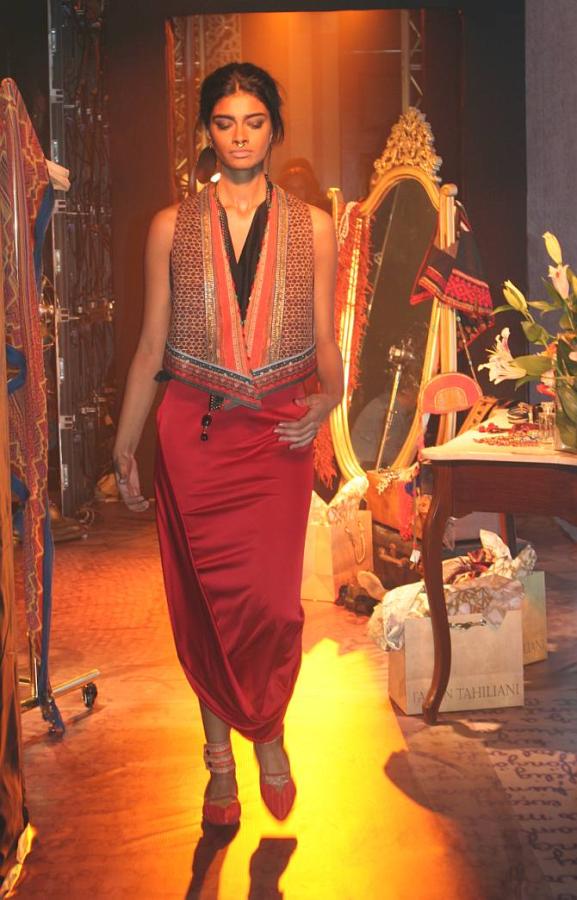 Model Archana Akhil Kumar calms her nerves.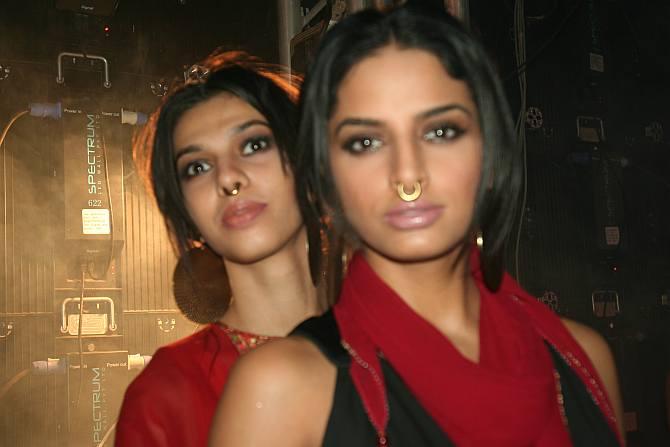 It's time for the show.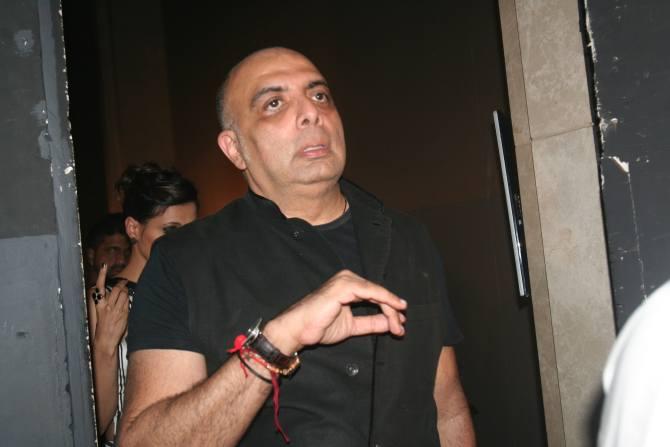 Done with the show but still got to face the media.
He makes the models look beautiful...
To hell with those calories says Mitali Rannorey.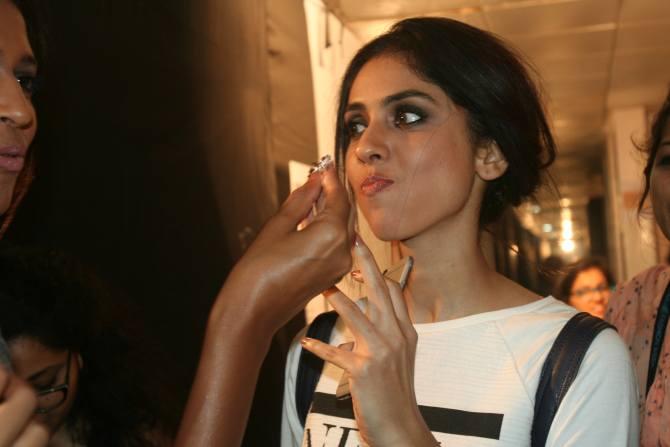 It is just a piece of cake!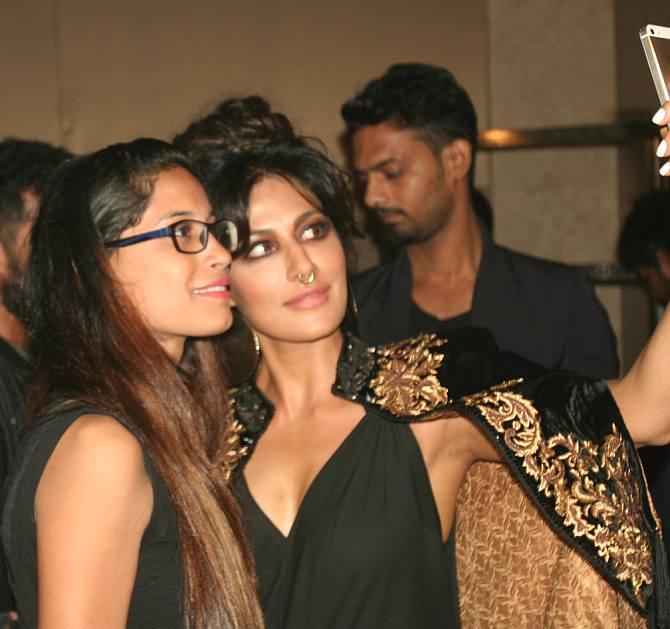 It is selfie time! Chitrangda Singh, who was Tarun Tahiliani's showstopper, obliges a fan.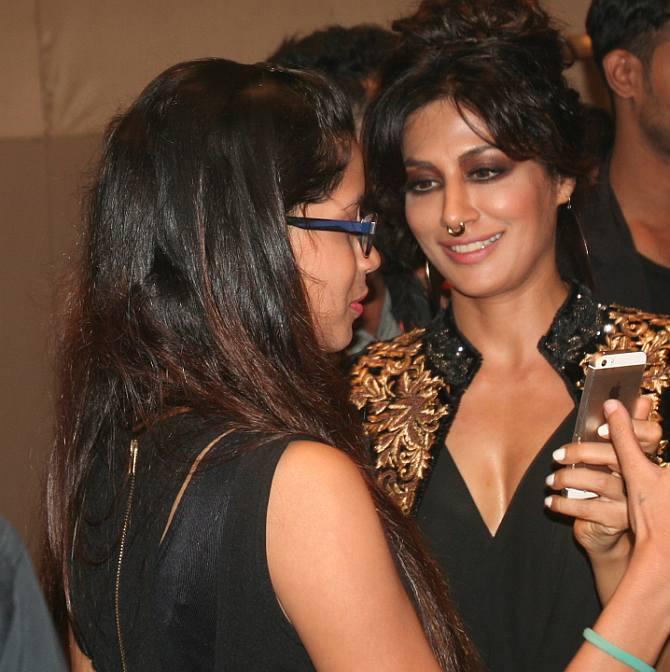 Checking out the selfie