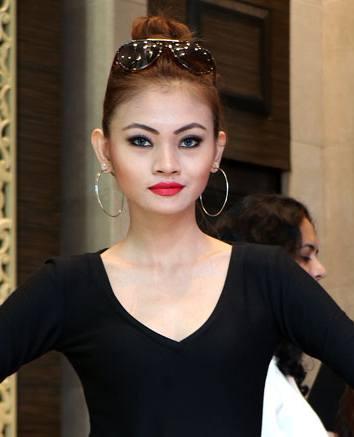 Round up of all the beautiful people and their hot styles off the ramp on Day Two of Lakme Fashion Week Winter/Fest 2016
Text and photographs: Rediff.com's Rajesh Karkera and Tista Sengupta
Emily Hmingthansangi Chenkual, 22, Aizawl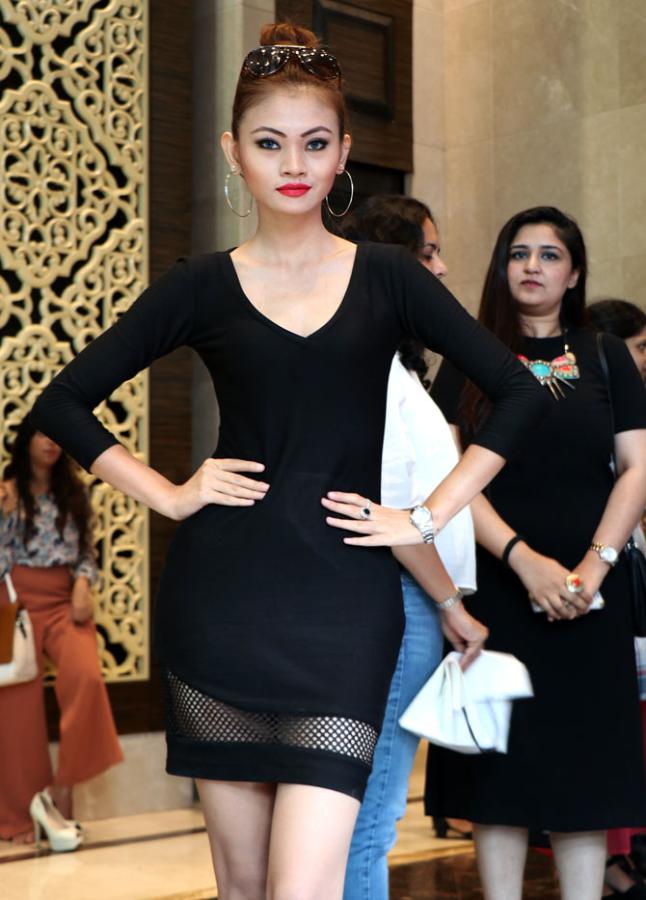 I am studying law (LLB) at Government Law College, Mizoram. I graduated B.A in literature and language at the Government Aizawl College in 2015 and began my LLB in the same year.
I was the second runner up at Sunsilk Mega Miss North East 2015.
This is my first time at Lakme.
Style Mantra
I am wearing a little black dress from Teremi Ralte, a famous designer in Mizoram.
For me fashion is everything, it's everywhere; we need a new fashion everyday and I hope to create and wear it.
---
Tina Bhadwaj, 30, co-owner of fashion label Madsam Tinzin, New Delhi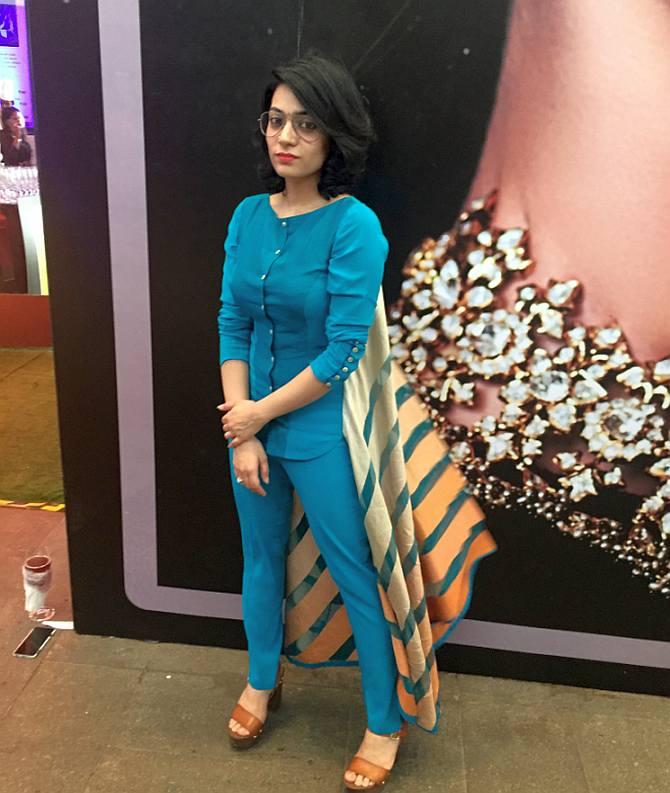 Look for today
I am wearing my own fashion label Madsam Tinzin that I will be carrying to Who's Next -- an international fashion exhibition -- in Paris.
I am wearing a blue pure silk top over a pair of stretch georgette pants. The long cape attached to the top has been handwoven from Kolkata.
The whole ensemble cost around Rs 28,500.
My frames are from one of the stores in Aurobindo Market, New Delhi. It's my favourite pair of frames. I love them and always stick to them.
Style Mantra
Style is very subjective. For me, it has to be something comfortable. I cannot carry an outfit until I feel I really want to wear it and until it speaks of Tina as a person, who is fun and slightly statement and not ordinary.
The colour matters a lot too.
Lakme Fashion Week Winter/Festive 2016: Full Coverage
Check out trendy outfits and accessories on Rediff Shopping!