... Lin Laishram from Manipur, in a candid chat, springs many surprises
Text and photographs: Rajesh Karkera/Rediff.com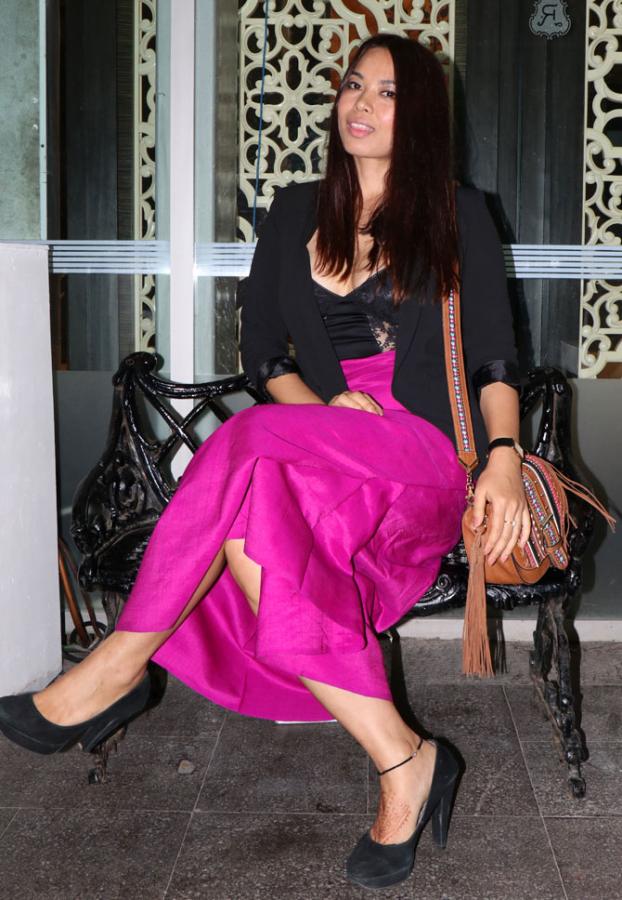 Tell me your name and where are you from?
I am Lin Laishram, from Manipur.
I ask her (Like an idiot), 'what do you do?'
I'm an actor.
In Manipur?
In Mumbai.
Oops, I am so very sorry!
Don't worry about it! Thank you for spotting me though for these questions :)
I have just finished shooting for Vishal Bharadwaj's Rangoon; I am playing a Manipuri nurse.
Its a period film about World War 2. I am very much looking forward to my role in the movie.
I've also been a junior national level champion in Archery.
Have long have you been in Mumbai?
I've been living here since 2001.
I used to be a runway model. I've done fashion weeks in Delhi and Mumbai. I've walked for Tarun Tahiliani and Shantanu Nikhil when Lakme and Wills were one.
I've lived in New York and I was modelling there as well. I studied from Stella Adler Studio of Acting in New York.
How has Mumbai treated you?
Mumbai is one of the best places I have lived in. Here the people are much nicer than anywhere else.
How was your journey from the ramp to the big screen?
It's definitely not been easy.
You see there is no role cut out for me.
Everywhere I went they would ask me, 'what role would I fit in?' and I really had no answer.
Now, I have big hopes with Rangoon. I have a pivotal role in it.
In Mary Kom I had approached Umang Kumar for Mary Kom's role but maybe he had already imagined Priyanka. So I got to play her friend.
It was very nice working with Priyanka; I got to learn a lot from her.
On racism...
I have faced so much racism that I have just started to ignore it. It's everywhere; even at work places we are made to feel like we are a different race.
Once in Delhi, sometime in 2007-08 I I had a show. After the show I had to walk to the hotel, which was not very far.
And that walk was one chilling walk! People passed comments like as if we are not Indians at all.
I really don't know what goes on in their minds but Mumbai is much more educated on this than Delhi.
Future plans...
Movies and more movies
Acting is my first priority and I'm also doing research on Manipur textiles for a documentary I am working on. I want to show my diverse rich culture to the world.
What does fashion mean to you?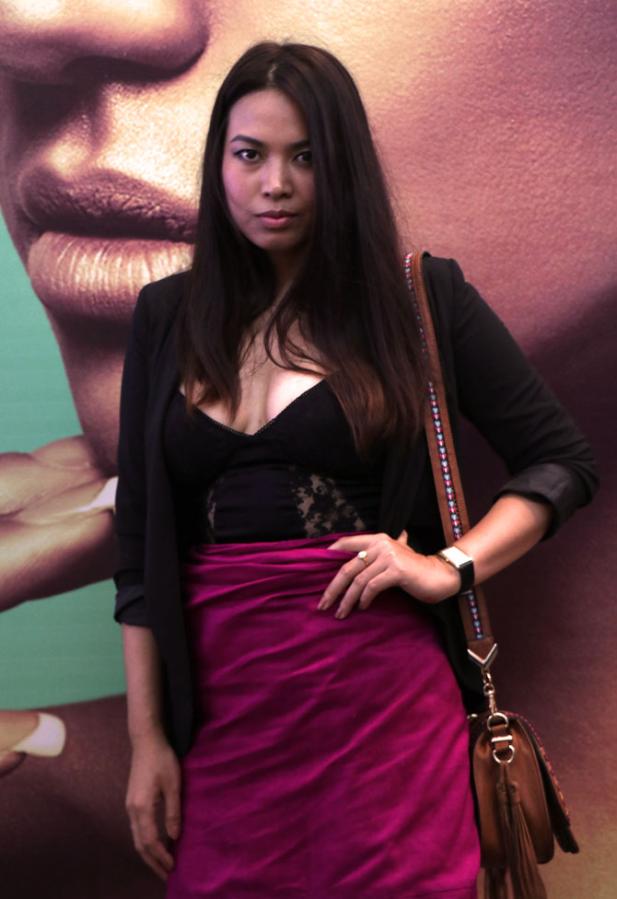 Fashion to me would be wearing something very traditional. Fashion to me is connected to my roots.
I want to revive my culture. That is why today I am wearing a Manipuri Phanek; it's like a Mekhla, a traditional garment worn by women across India's North East.
Fashion to me is comfort, not following any trend, and, in fact, creating your own style, which I did today.
What you are wearing today Lin?
Its a cotton silk mix Manipuri Phanek (points to her skirt).
A Phanek is a casual day-wear in Manipur.
Since the weather today has been so gloomy and rainy I thought I should add a little colour to the situation and perk myself up.
So I chose a very bright, push-up pink, a young and vibrant colour.
And your jacket?
My jacket is from H&M.
I don't really look so much at brands, I go for comfort. I am not at all into brands.
But whenever I like a good design, I pick it up. I like simple clothing.
I got this crop top from a design house Issue, New York.
At Lakme today...
I came to support Asa Kazingmei, a fashion designer from Manipur. I don't really know him but a friend was walking for him. So I came to support my culture in Mumbai.
Lakme Fashion Week Winter/Festive 2016: Full Coverage
Check out trendy outfits and accessories on Rediff Shopping!