Tamannah Bhatia wows as the showstopper for Neeta Lulla's bridal collection on Day 5 of Lakme Fashion Week Winter/Festive 2015.
The New Age bride wants to be different... Traditional wedding colours are abandoned for this silver-beige vision brought to life by the equally stunning Tamannah.
In case you are wondering, the choli IS backless.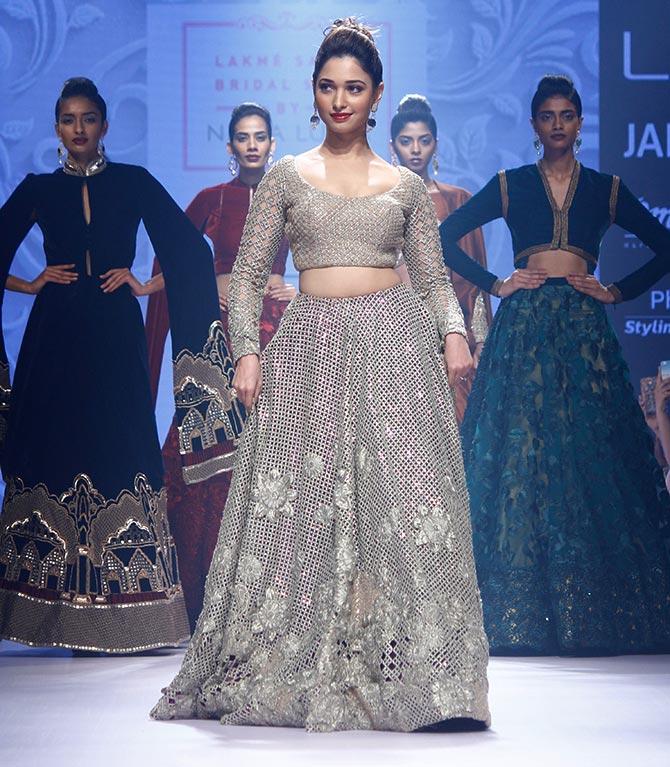 There's nothing to distract you from the gorgeous detailing of the outfit except, of course, Tamannah herself. We do wish, though, the fit were a bit better.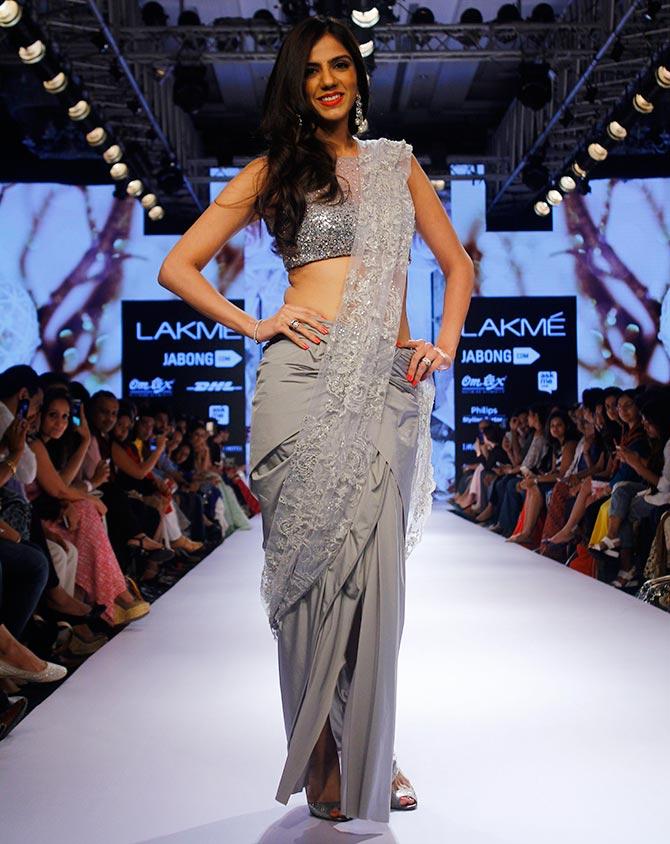 Neeta's daughter, Nishka, a designer in her own right, shows why sari drapes can make a difference.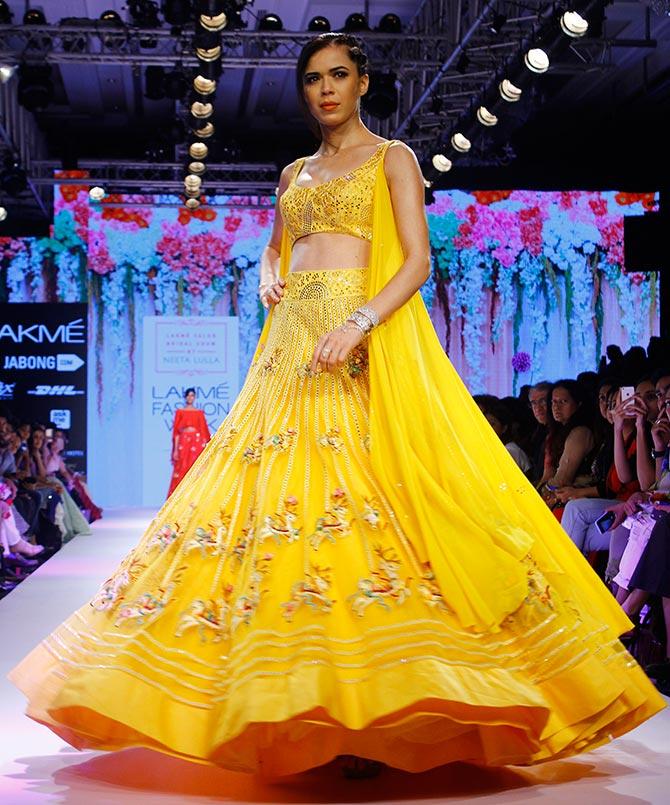 This delicious golden yellow ghagra-choli is just right for the haldi ceremony.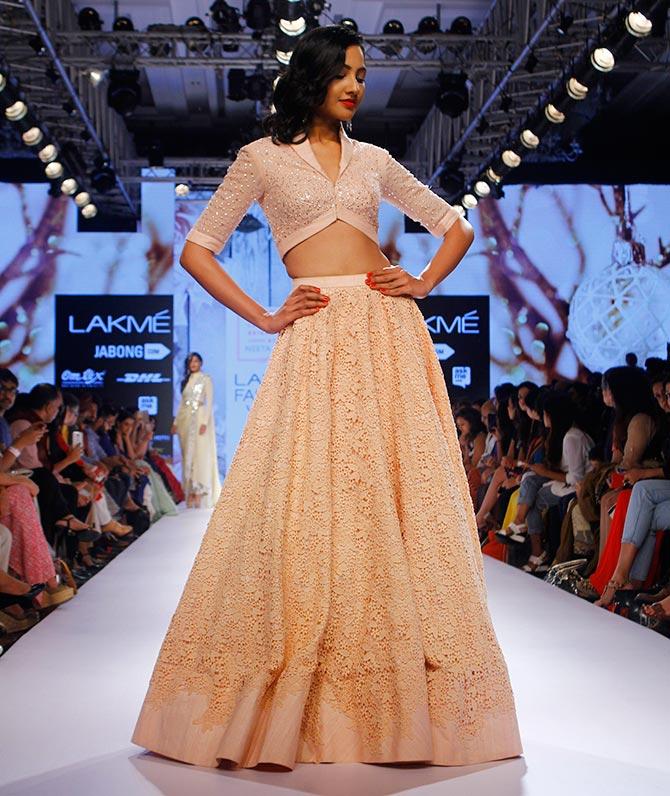 Powder-pink is matched with lace but is a bit too... dare we say it... dull for a wedding.
Beautiful peacocks are aflutter over this pink-and-orange extravaganza.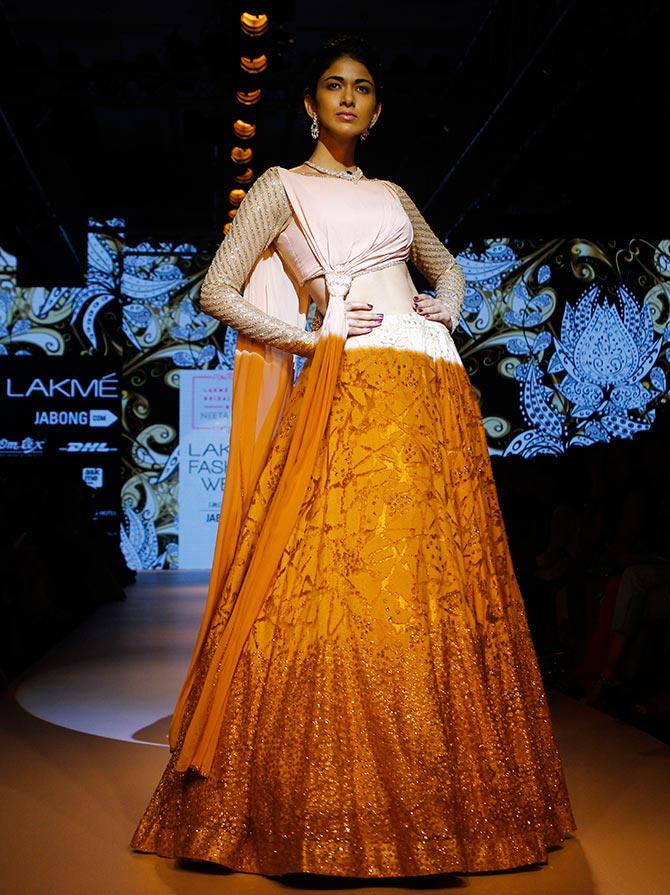 We are not too sure what Ms Lulla was hoping to achieve here. Are you?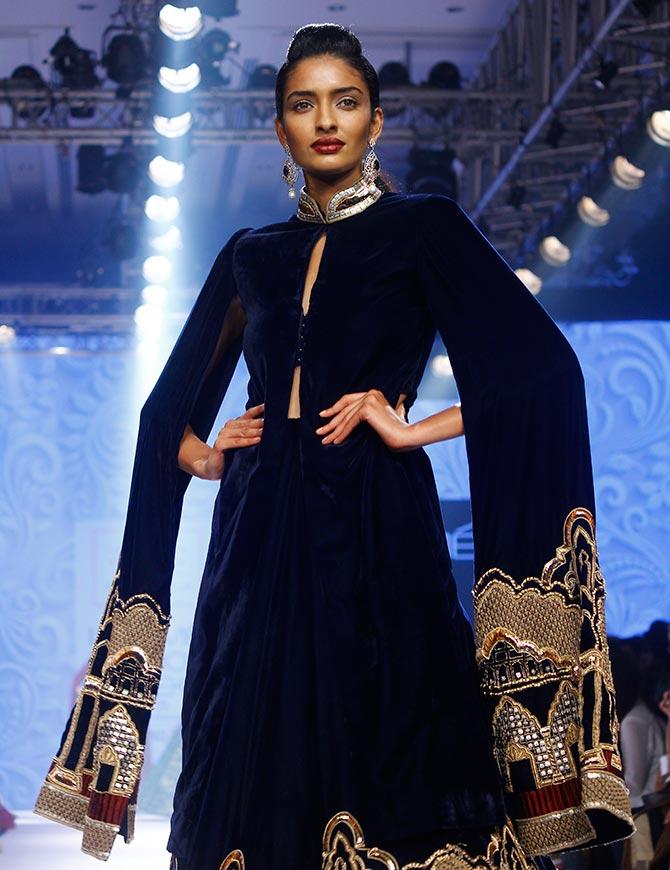 The velvety smoothness and the crafted borders work well together but the fit, once again, is amiss.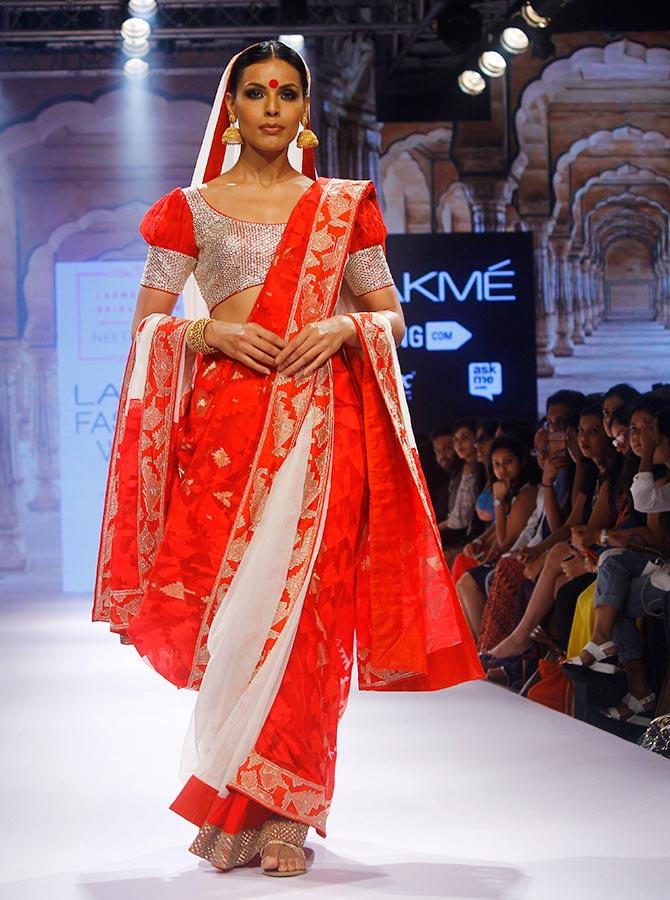 Dipti Gujral is the perfect Bengali bride in this ruby red sari.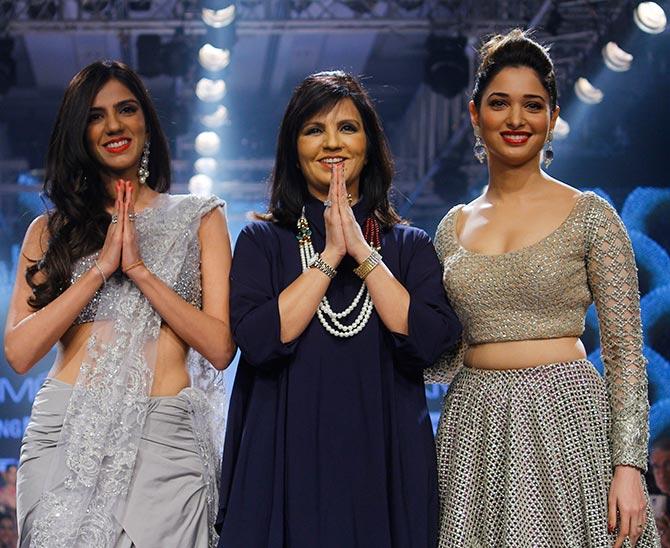 Neeta Lulla takes a bow with Tamannah and Nishka.