Lakme's transgender model Anjali Lama tells Anita Aikara/Rediff.com how she struggles to find acceptance in society and work in the city.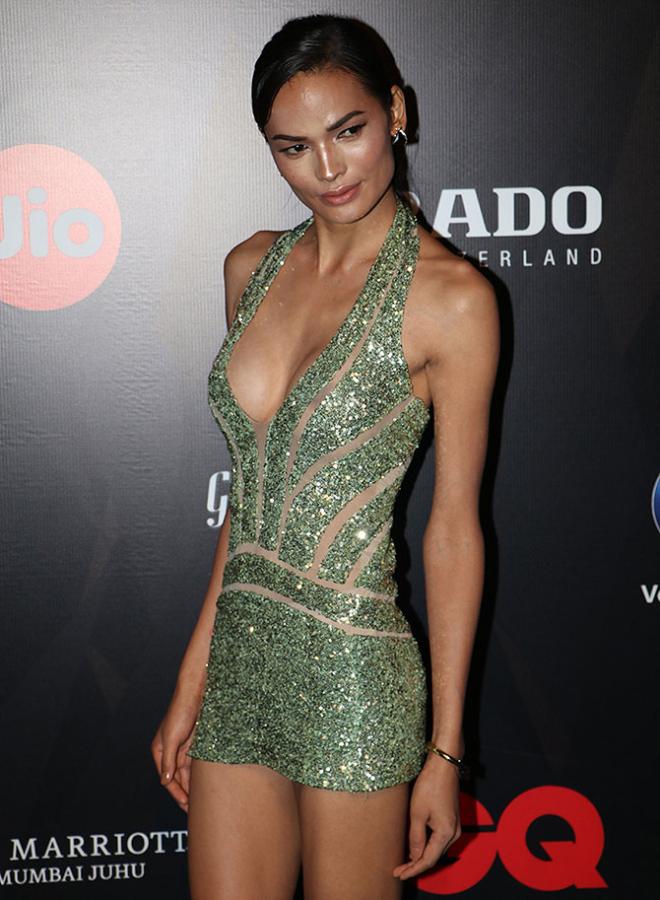 Anjali Lama at the GQ Awards' red carpet in Mumbai.
Photograph: Hitesh Harisinghani/Rediff.com
Anjali Lama started her career as the first transgender model at Lakme in 2017.
A year later, she's found recognition and has even managed to inspire some others accept their sexuality.
But there are a lot of things that still remain the same.
How has the journey been so far?
Modelling has given me the opportunity to travel. I can be dressed in so many designer clothes and that makes me really happy. I really enjoy modelling.
However, at times there is too much pressure. Especially during fashion weeks there is absolutely no time for rest and sleep.
There are times when we have back to back shows and skip our meals too!
Have you ever thought of quitting modelling?
The best memory till date for me was when I got selected for LFW. I will never be able to forget that time.
I started modelling at the age of 24 and I don't think I want to retire ever.
Just like Lakme Fashion Week took the initiative to give a transgender model like me a chance to walk the ramp, I'd like to remove age barrier when it comes to modelling. I don't mind fighting for older models to still walk the ramp.
If fashion comes in all sizes, then why not all ages too!
I strongly feel that if a model is fit then he/she should be given a chance to walk the ramp irrespective of their age.
I can't think of a life without modelling but... at times I feel that if I weren't a model I'd probably be helping people from the LGBT community.
Why are there so few transgender models in India?
It is not that easy being a model. A lot of effort goes into it. If you look abroad, you'll notice that there are so many transgender models.
But in Indian, the change is happening slowly because people are very worried about what society will say when they look at a transgender model.
There are a few who have followed my journey. They see me as a role model, and are coming out and choosing this profession.
Also most transgender models are not really that confident because of the society and their reactions.
I have walked the ramp at LFW, but whenever I am asked to speak at an open forum, I am hesitant and not really confident.
It happens to everyone. But I am trying my best.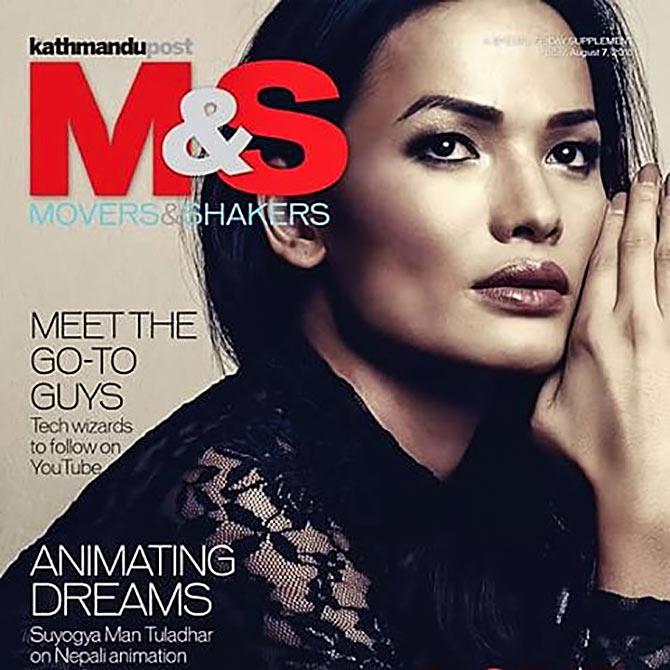 IMAGE: Anjali on the cover of Movers &Shakers - The Kathmandu Post.
Photograph: Kind courtesy Anjali Lama/Instagram
How has your experience in Mumbai been so far?
I am presently staying with a friend in Kalina.
When I first came to Mumbai, I stayed with a friend for a year.
Then she moved out and I had to look out for a home.
I didn't find any landlord willing to let me rent out their house.
In my documents, the name is Nabin. My friends told me that there is no need to make a mention of that.
However, in Mumbai, a contract needs to be made to rent out a house and I knew that the name in my documents will create a confusion.
So I told people the truth. The owners of the house tell me that they would be glad to let me live in their house but are worried about what the people in the society will think.
Agents and brokers are rude and just hang up, when they know I am on the other line.
I have often wondered why people do this and it hurts me a lot.
Despite the fact that I am a known face at LFW, I feel so low that I don't have a home I can call my own. It is very disapointing.
I feel that not everyone in this world is alike. Just like I am different there will be people out there who will be willing to listen to me and help me out.
That's why I try and talk to people about my experiences here hoping that there will be someone willing to support me.
What about work? Do you get work easily post LFW?
No. Last year when I came to Mumbai people asked me what is your work experience.
At that time I didn't have a great portfolio to show. But after walking the LFW ramp, I approached people and still didn't get work.
I am not sure if it is because I am a transgender model or whether they have a problem with the way I look.
Mumbai is a very expensive city and it becomes really difficult to survive with walking the ramp just for LFW.
I have got so many queries for shows, but then I will be told that the client rejected me.
Initially I thought it happens to all models. But then I realised it is very specific.
I will get calls from the agents saying, 'Baby, client has rejected you.'
It is strange that nothing has been working out and I really want good work. I am trying to do my best.
Every time I do a show, I ask the stylists and the show director for feedback. I always get good feedback.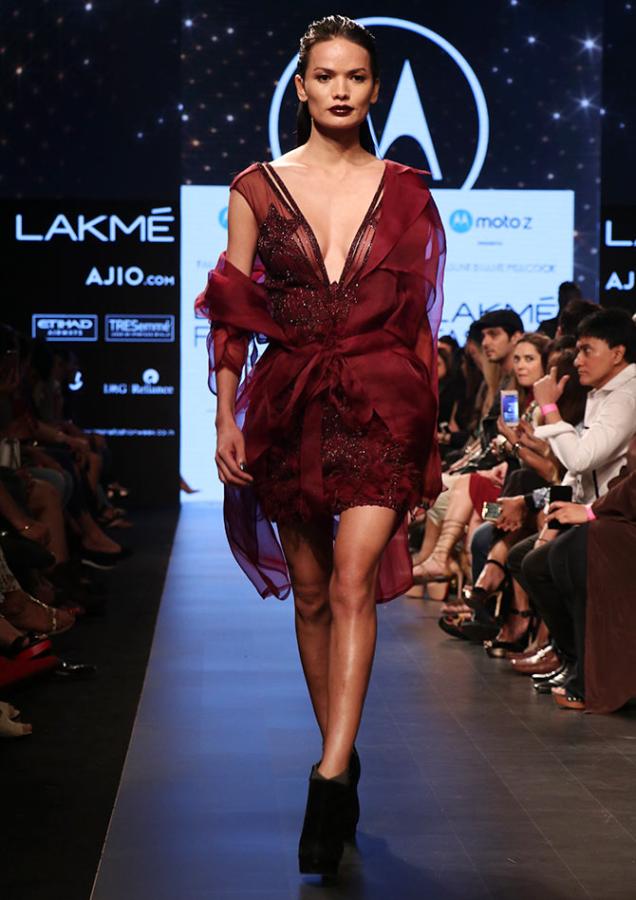 Transgender model Anjali Lama walks for Falguni and Shane Peacock at Lakme Fashion Week in 2017.
Photograph: Hitesh Harisinghani/Rediff.com

Do you get depressed? How do you deal with it?
Yes I feel disappointed but haven't reached a stage where I'm depressed. I pray that stage never comes.
I don't want to look at the past. That's how I keep motivating myself.
Can two models be BFFs?
I have model friends and I get along well with them. Post shows, people say good things to me. But it is hard to say if they mean well.
You will often hear models saying, 'She's so good on the ramp and she's my friend.'
But who knows if they actually mean what they say?
What are your plans post LFW?
If there is some good work coming my way, I'd gladly accept it. But I think post Lakme, there is a lot of rest for me.
I may go to Nepal for some time.