On Day One of Lakme Fashion Week Summer/Resort 2017, Rediff.com met these beautiful girls to know about their looks and style mantras.
Do watch this space for more as LFW progresses.

Text and Photographs: Rajesh Karkera/Rediff.com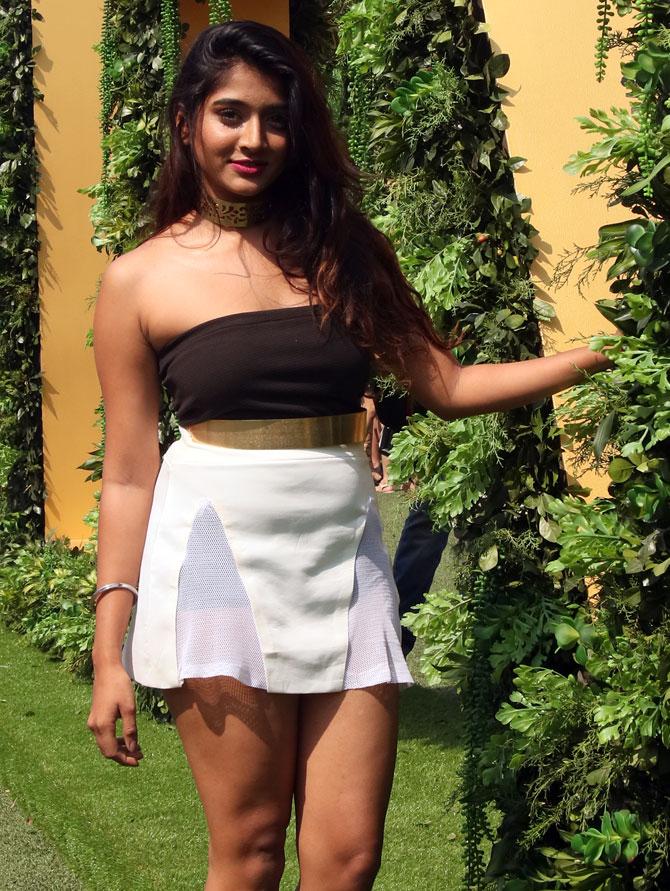 Lindsay Ferrao, from Mumbai is studying fashion design at Mod Art International.
"This is my first time at Lakme and I feel amazing. I mean it (has) not even started and the vibe, the ambience, the aura... is just too good! I'm really lucky to be a fashion designer," gushes the young lass.
Your look
I have designed this outfit myself and have accessorised it with a golden choker.
Style mantra
I wanted to wear something in which I don't really feel hot.
I usually like cuts (slits) but I've also added patches of net here on my skirt. It's like a tennis skirt with a tube top.
***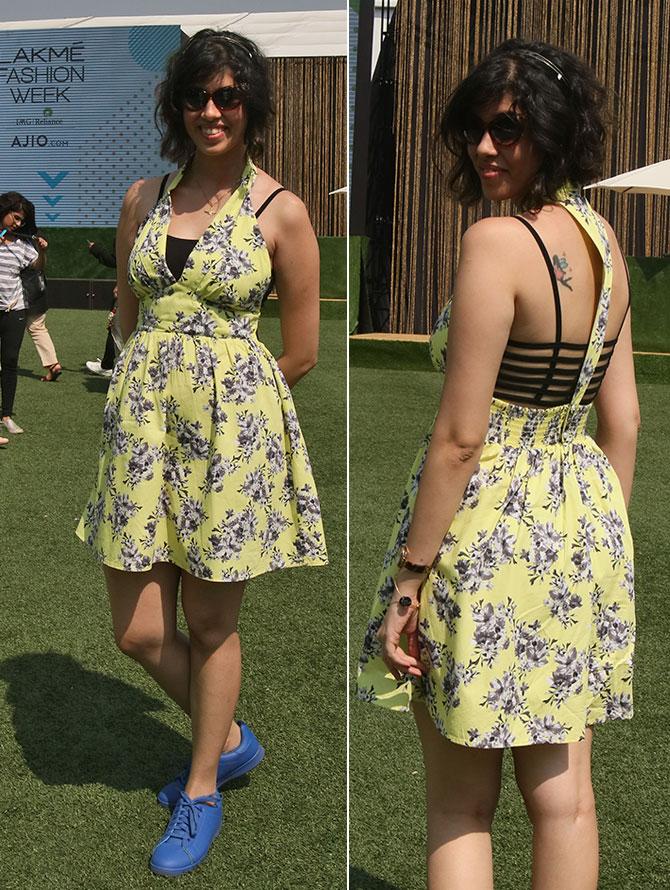 Karishma Contractor, 23, from Mumbai is pursuing luxury brand management from Fab International.
Like Lindsay, Karishma, who is interning at 6 degrees, a social media firm, is also a first-timer at LFW.
"It's (been) fun and exciting so far. I'll be here for all the 5 days."
Your look
"I am wearing something girly, floral. I just decided to see what I'll be comfortable in as I'll be here all day long.
"This felt like it would be comfortable and fashionable at the same time. I just love anything retro. That's how these cat eyed glares caught my attention.
Style mantra
My sense of fashion is very girly, retro. I'm very happy that high waisted and flared jeans, head bands etc have come back in fashion.
***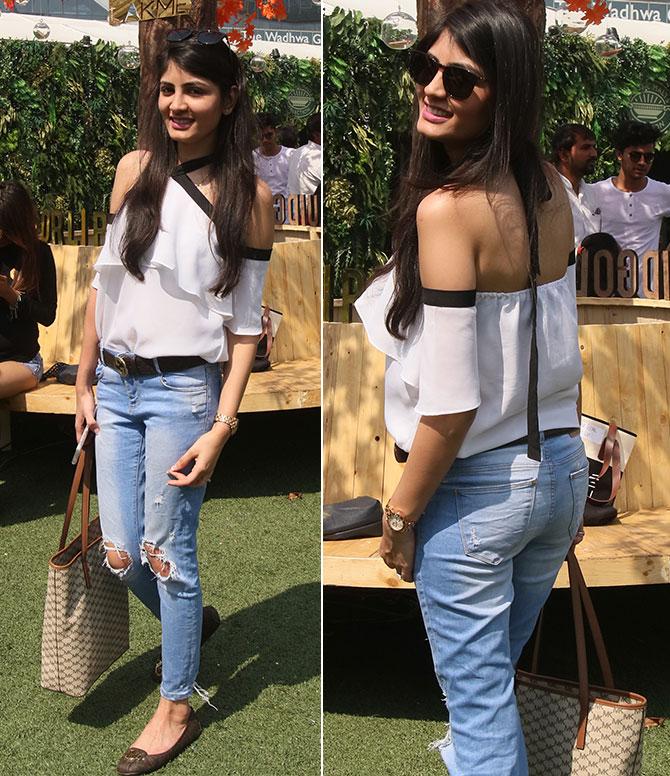 Toral Parekh, also from the Maximum City, is a merchandiser for a multi-designer store Hue Fashions in south Mumbai.
Your look
"I had first decided to wear a gown or something more professional. But this morning, it felt like it's going to be a really hot day and I wanted my clothes to breathe.
"All day, I'll be looking at the collections here, so I chose to wear something nice and comfortable.
"I am wearing these torn denims from Zara and this funky halter-like top.
"My shoes and bag are from Michael Kors and I bought this top is from an online store"
***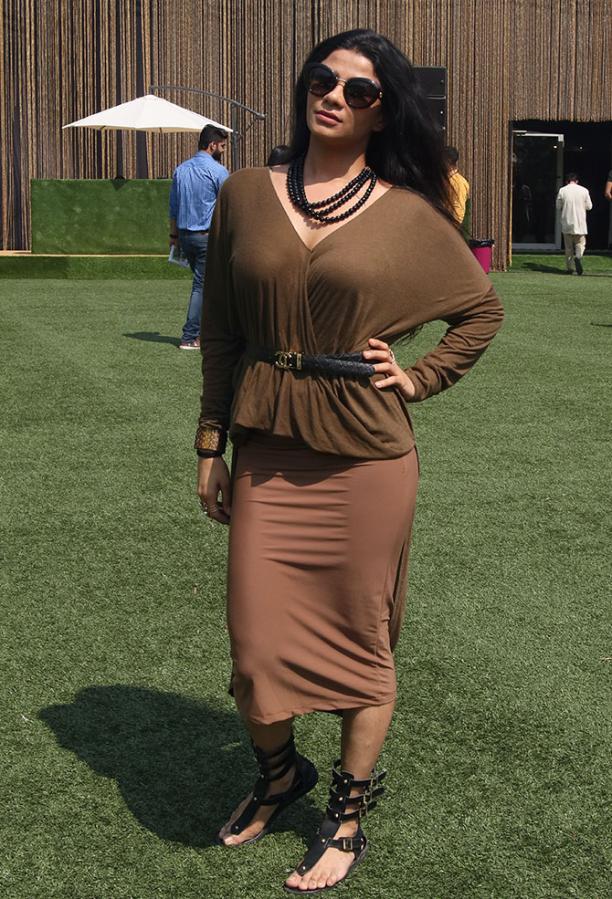 Dhara Thakkar, a fashion designer doesn't want to mention her age :)
"I supply to Hue Fashions, the biggest store in south Mumbai," she described her nature of work.
Your look
"This season is a bit tricky of late. You feel it's winter but it's actually summer. So I thought of going with wintry colours, with a flowy fit so that I don't feel choked in this heat.
"I've always been an earth-colour lover so that's what I thought of wearing this morning.
"I'm wearing an overlapping top from my own label Baroque Couture made of hosiery fabric. It's got a very Victorian look.
"It's short in the front and goes long in the back, resembling a dress. From the front, it looks like a top with a skirt. The dual look, I feel is captivating"
Style mantra
"Fashion to me is what you are, what one feels . If you wake up and feel like 'I'm on top of the world' then that's how you dress up.