No, we are not talking chocolates here :)
Photographs: Hitesh Harisinghani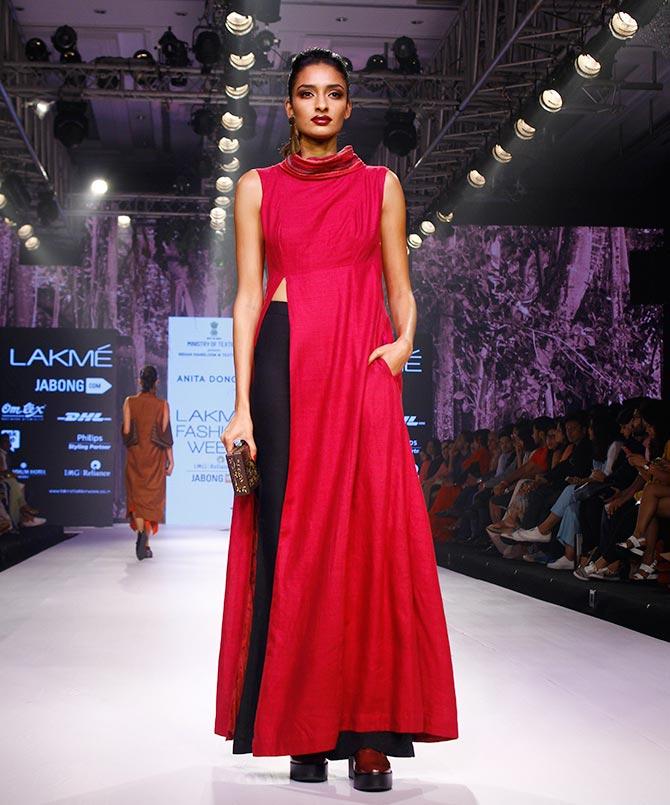 Take some luscious Bhagalpur silk, add a touch of Anita Dongre, and here's what you get :) We like!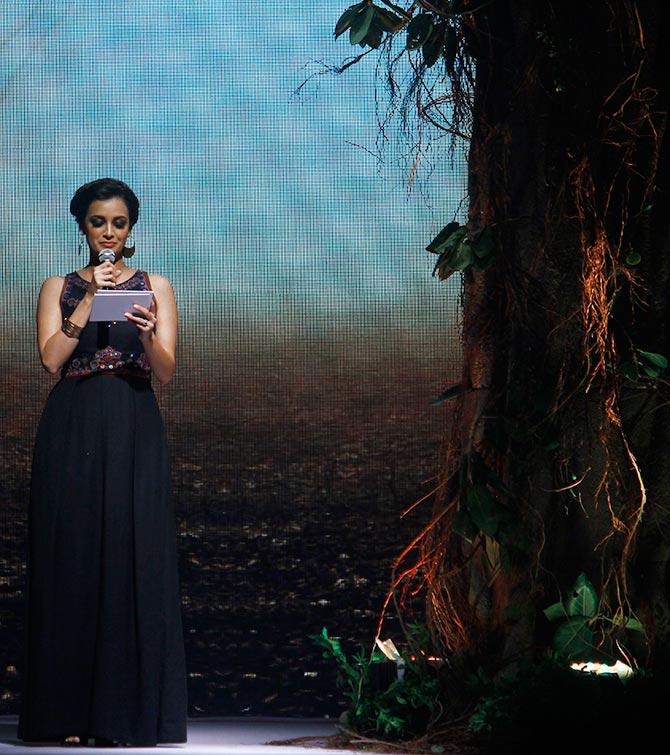 The gorgeous Dia Mirza steps up to showcase Gujarat's Ahir embroidery even as she introduces the show.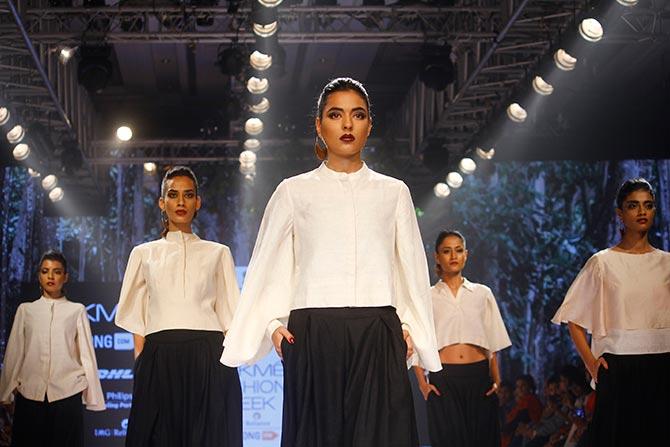 Spoilt for choice with these beautiful while tops, teamed with black Samurai pants.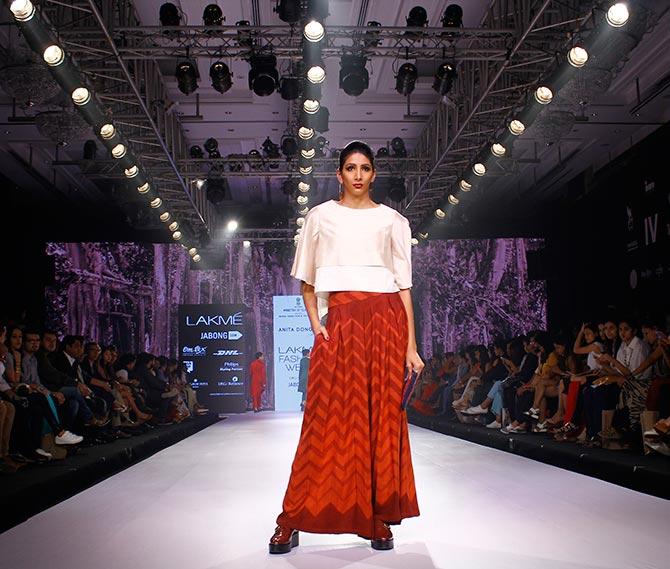 Of course, might decide you prefer this red skirt instead.
You've admired those Ikat saris. Now how about an Ikat gown?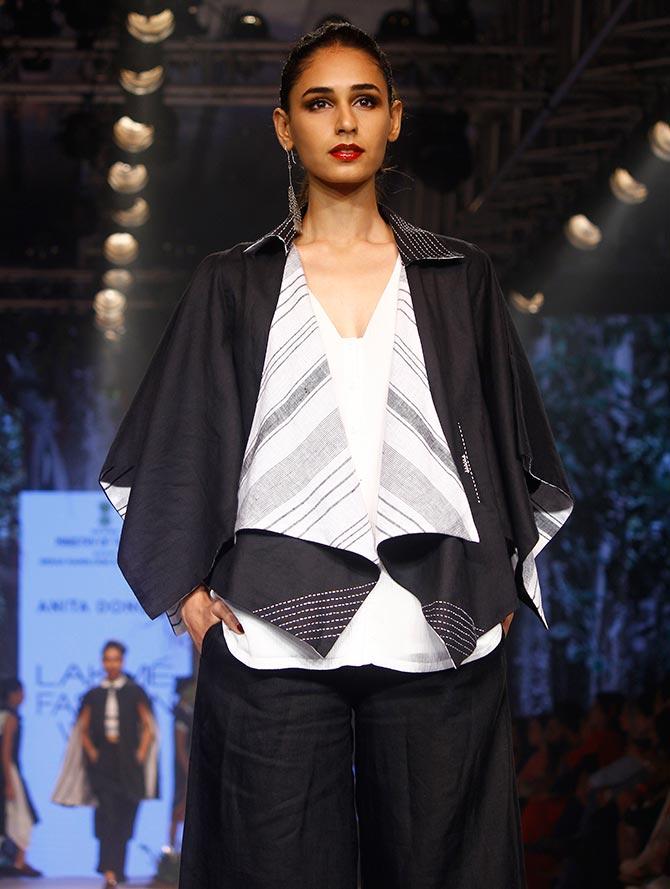 It may be monochorome but this batwing poncho sure has some flair!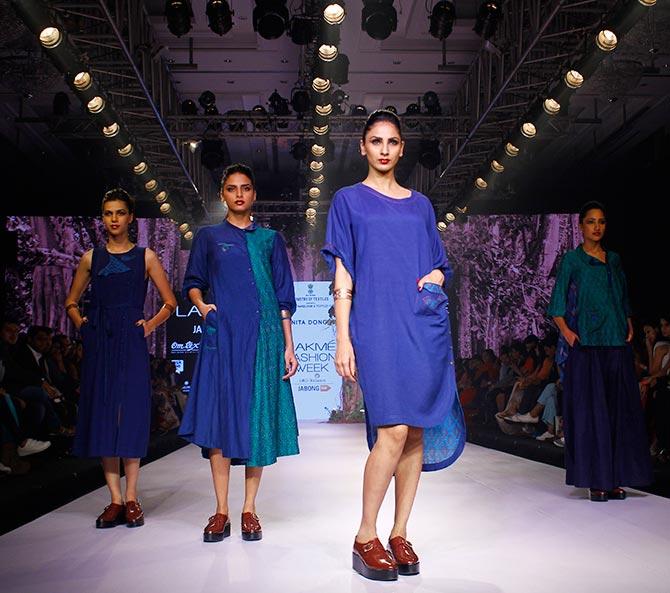 Love the blues and love the shoes!
Mirror, mirror on the …
Who's the prettiest of them all?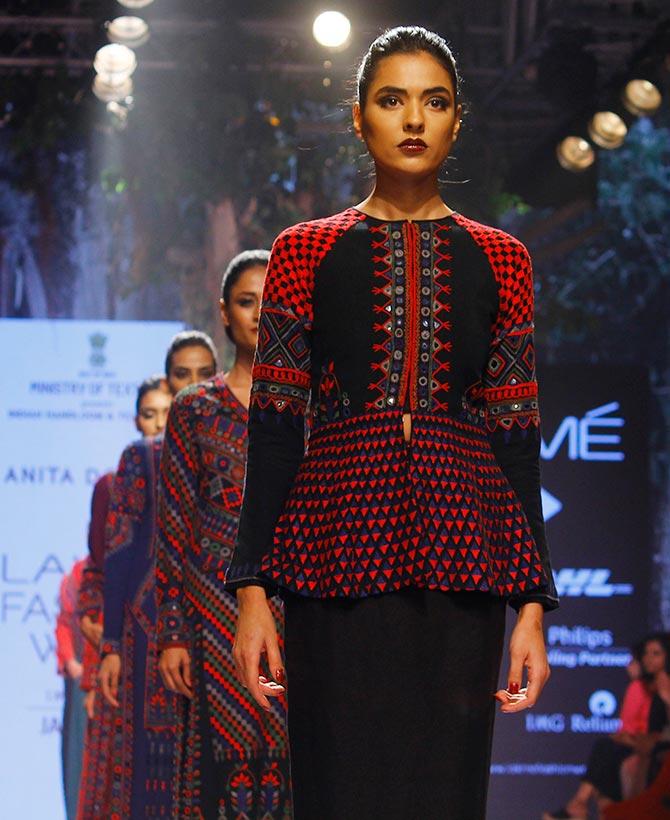 Now we know why Ms Dongre is not afraid to mix and match prints :) How lovely is this?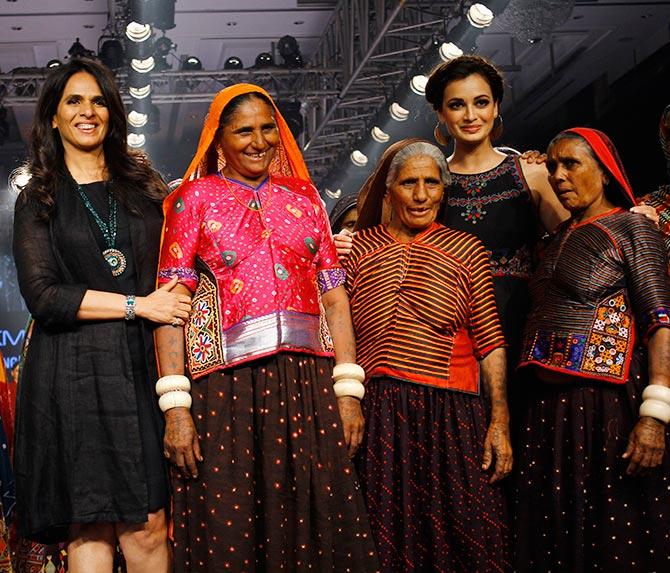 But if you ask us why we really love Anita Dongre, here's why?
Her stunning collection, Grassroots is not just organic, it also brings back the magic of traditional Indian weaves and embroidery in a modern new avatar.
Click on the video below to watch the show!
Video: Afsar Dayatar
>More Lakme Fashion Week features here
ALSO SEE
> More Lakme Fashion Week features here