The Bollywood actor walked for designer Sonali Pamnani's 'The Meraki Project'.
Radhika Apte made her ramp debut at the Lakme Fashion Week Summer/Resort 2016.
Here's what she had to say: "It was amazing. I was a bit nervous initially, but I loved the clothes Sonali gave me. I can wear it anywhere."
Radhika was dressed in a blue cotton Ikat knee-length dress, with shoulder cut-outs.
The pink bib detailing on the front added a playful touch to the ensemble.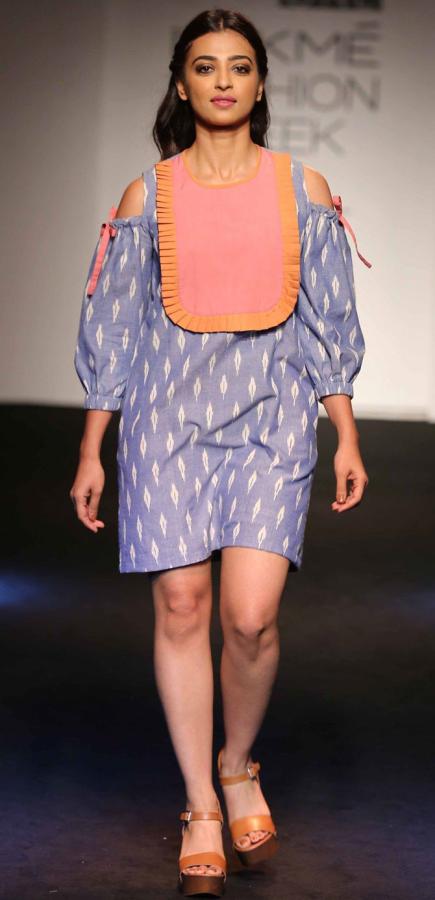 According to Radhika the most difficult part about being on the stage was wearing heels.
"I am a flats person. I love being comfortable. Wearing those high heels was the toughest part. But, I feel it is a necessity on ramp as it gives the body a very nice posture. I
want to be comfortable both in flats and heels."
Here are the other looks for the collection titled 'The Meraki Project'.
Take a look...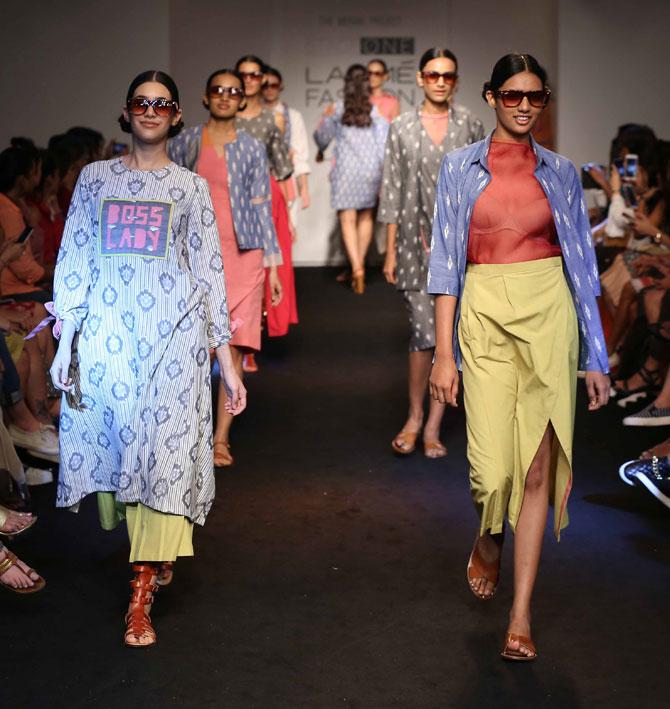 'All work and no play' was the central idea of this fun and effortless collection.
Models with high knots and sunglasses strode the runway dressed in minimalistic designs in natural, handwoven textiles like silk organza, pure cotton and handwoven cotton Ikat.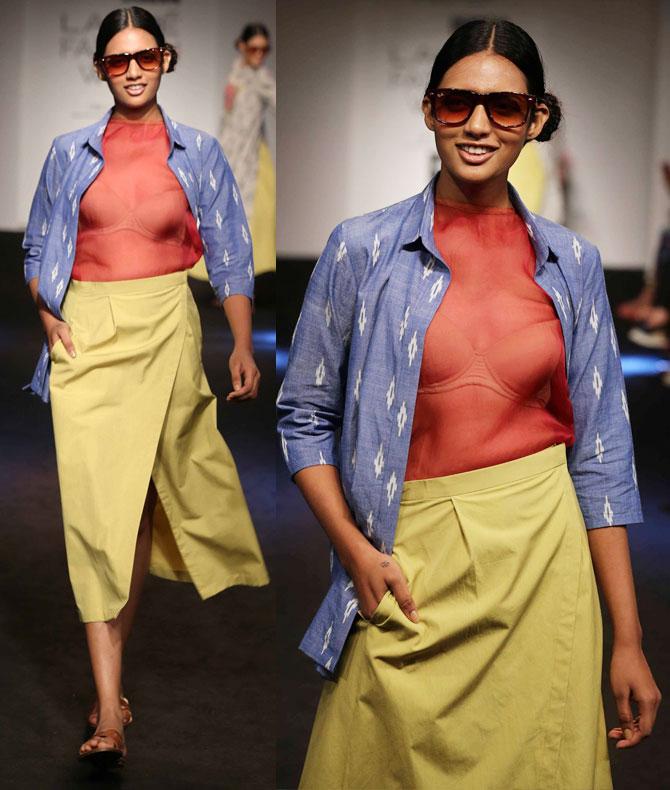 A model shows a lime green skirt with a thigh high slit, a red sheer top and a blue cotton Ikat jacket.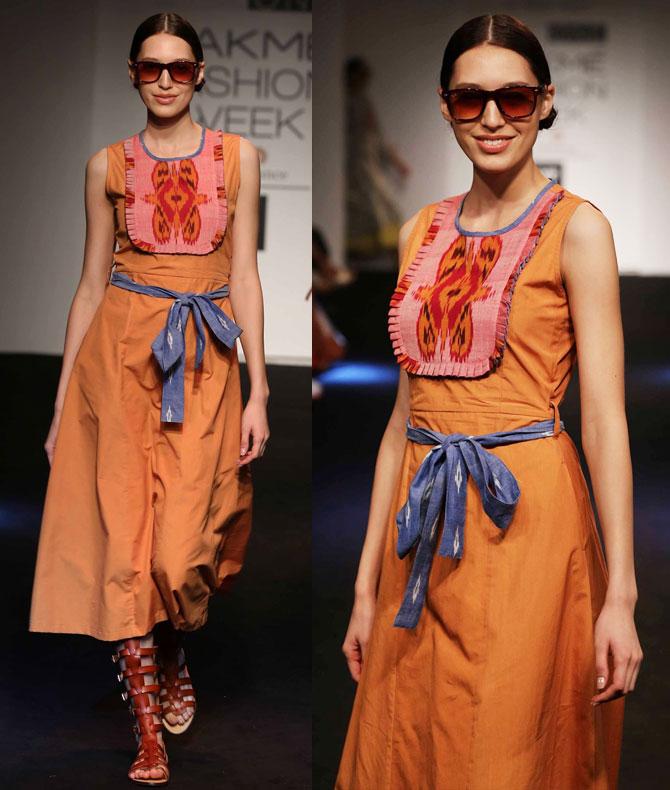 Yet another fun outfit. A pink bib, blue belt and an orange dress...that's a hell lot of colours, isn't it! :)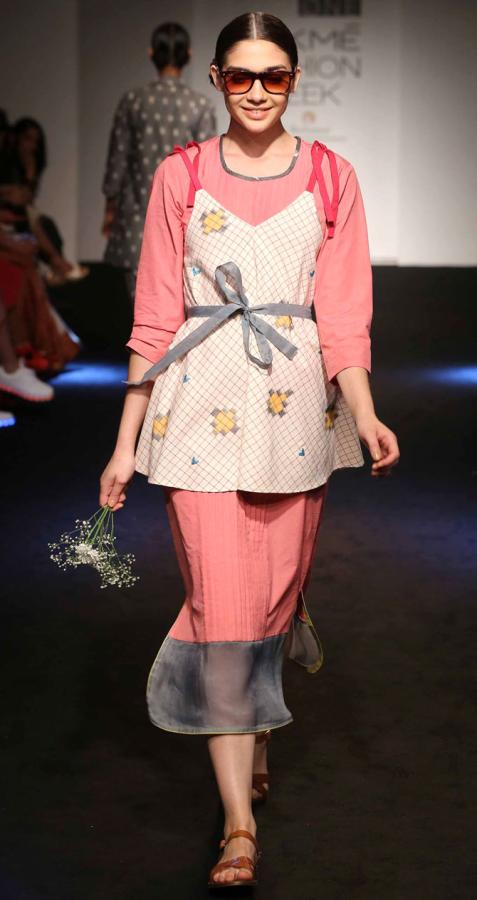 Check out this outfit!
Shades of grey, pink, blue, yellow and green formed the colour palette of this playful collection.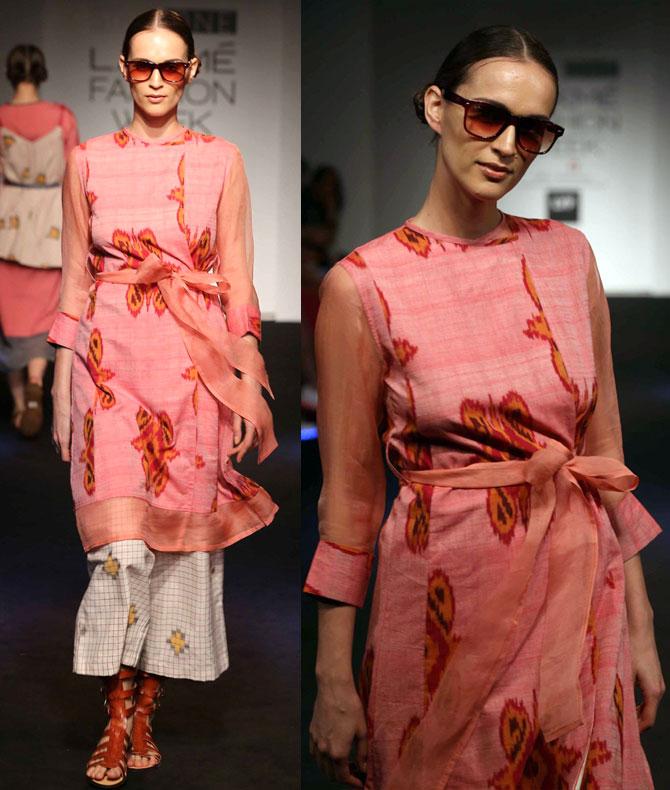 Cool separates in sustainable textiles...that pretty much sums up this outfit!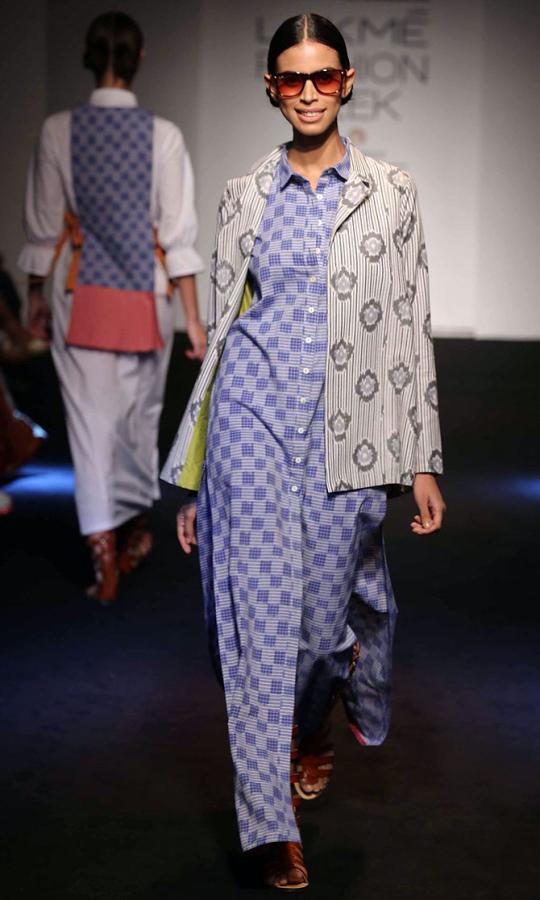 The collection had plenty of fun, effortless pieces to add to your summer collection.
The outfits were complemented by tan gladiators.
That's a pinfore! But it is far from boring.
The play of red and pink on the outfit make for an interesting combination.
Designer Sonali Pamnani walks with Radhika.
Photographs: Lakme Fashion Week Summer/Resort 2016
Don't Miss our Special Coverage of Lakme Fashion Week Summer/Resort 2016