Say L, say F, say W...
Supermodel Alesia Raut was in a playful mood on Day 1 of Lakme Fashion Week Summer/Resort 2016 as she posed exclusively for these tongue-in-cheek pics.
Photographer Rajesh Karkera/Rediff.com got into a little conversation with the beautiful model this morning and she made his day by saying cheese and how!
Here's how Rajesh stumbled upon these pics...
When I reached at 10 this morning at the venue, I saw Alesia running around. She looked busy but composed. Though it was her son Mark's first (school exam) paper today, this single mom didn't seem too hassled.
Don't Miss! Model mum: Sneak peek into the life of Alesia Raut
"I have now learnt to keep smiling," she says with confidence that comes with sincerity and hard work.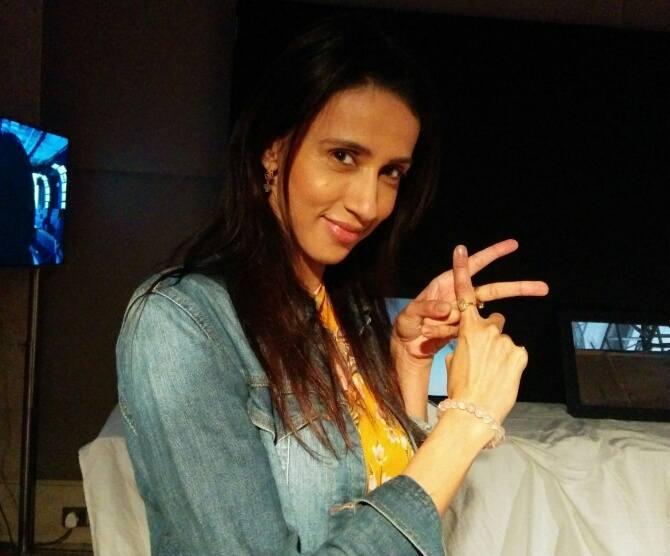 When I asked her let's do something different this time, the leggy model suggested we do these gestures to herald the onset of Lakme Fashion Week.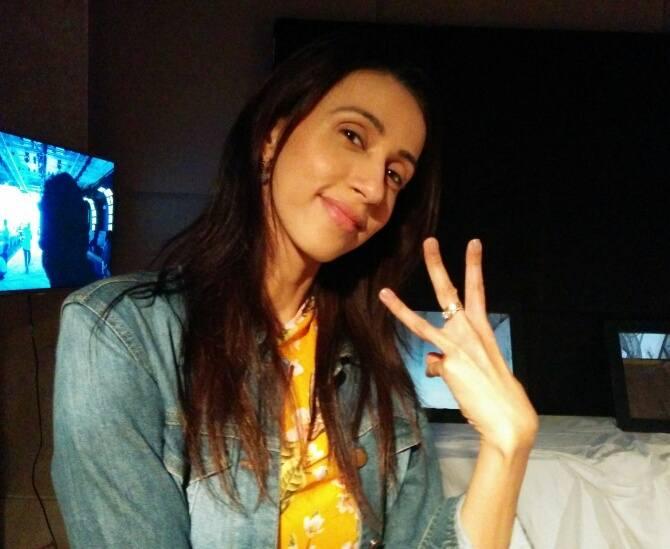 What's more she taught this correspondent how to click some mean selfies too.
In turn, we wished Raut all the very best for this season, and her son for his exams.
Don't Miss! Model mum: Sneak peek into the life of Alesia Raut