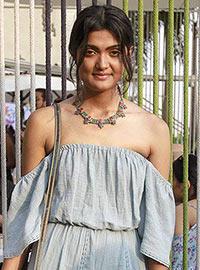 These Mumbai girls caught our attention at Lakme Fashion Week Summer/Resort 2016
Nimisha, fashion blogger and retail merchandiser from Versova, Mumbai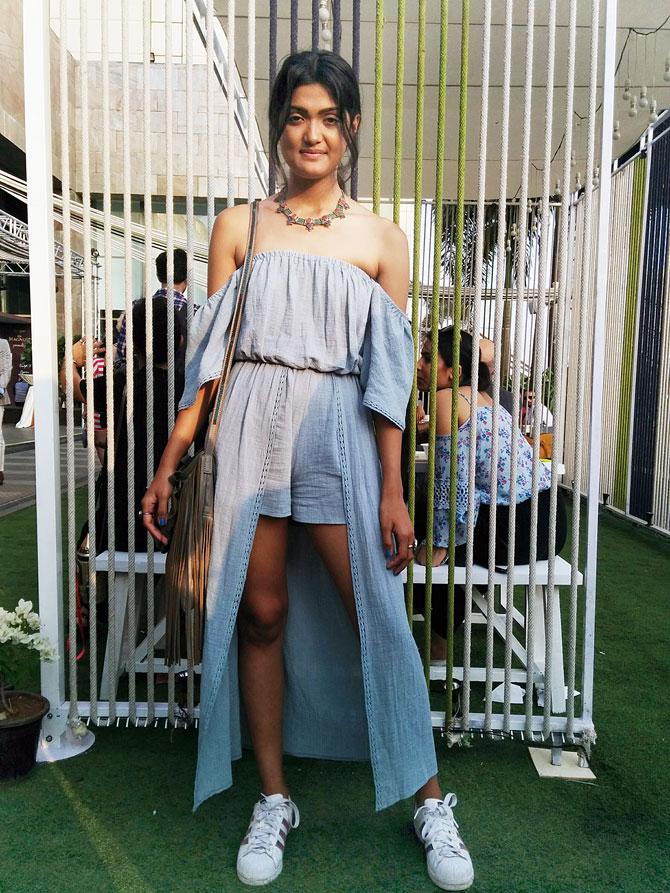 "It's my second time here at the Lakme Fashion Week. I like the vibes here," she says.
My style: I am wearing Morris Day and the jewellery is by the AnaRae store.
Style mantra: For me comfortable is super important.
You don't have to go out of the way for looking fashionable. Just be simple and chic.
***
Prerna Mehra, 19, is a fashion blogger and a student at Pearl Academy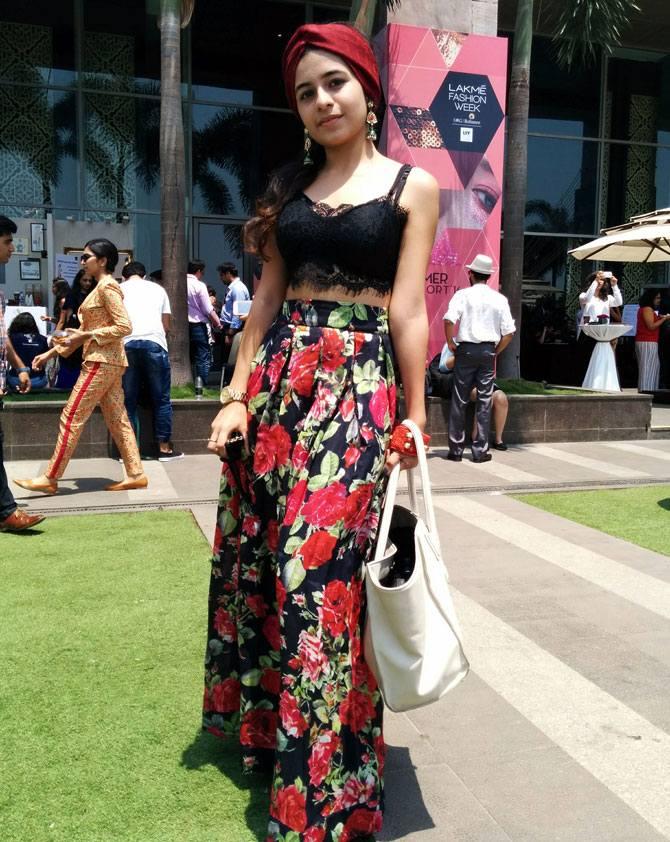 My style: I am wearing a top from Instagram store and I have designed my skirt.
I also have my own label called 'Lable Prerna Mehra'
Style mantra: I like quirky, simple, over the top designs.
Don't Miss our Special Coverage of Lakme Fashion Week Summer/Resort 2016