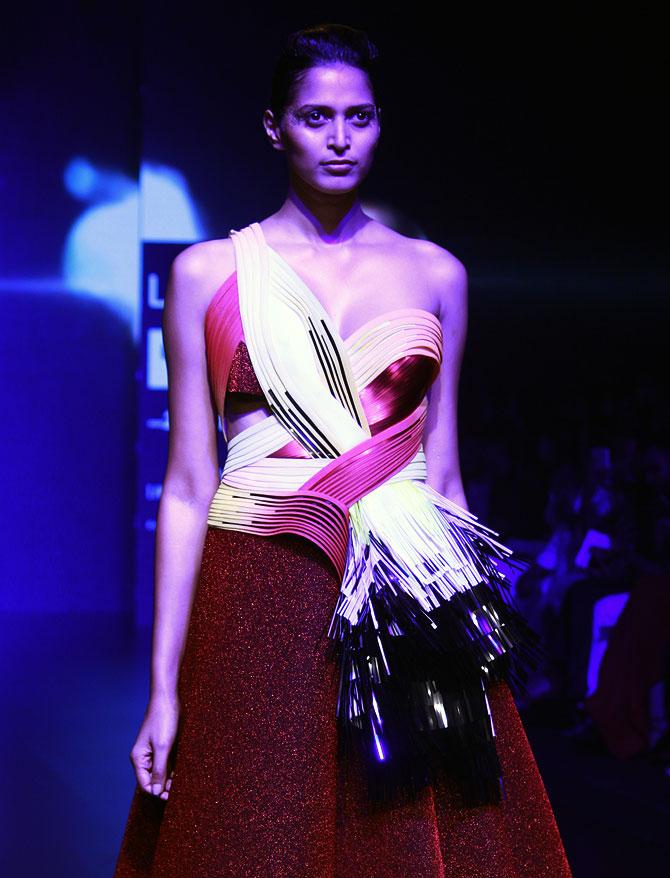 Designer Amit Aggarwal's couture collection 'Magma' was a visual delight.
Through his outfits, the designer narrated the mind-bending adventure where molten liquids and colours burst out from a volcano, and cool down to form on the Earth's surface.
Take a look!
Photographs: Hitesh Harisinghani/Rediff.com
The collection began with neutral colours and progressed to a colorful world of paint forming a psychedelic dream.
Check out the next pic...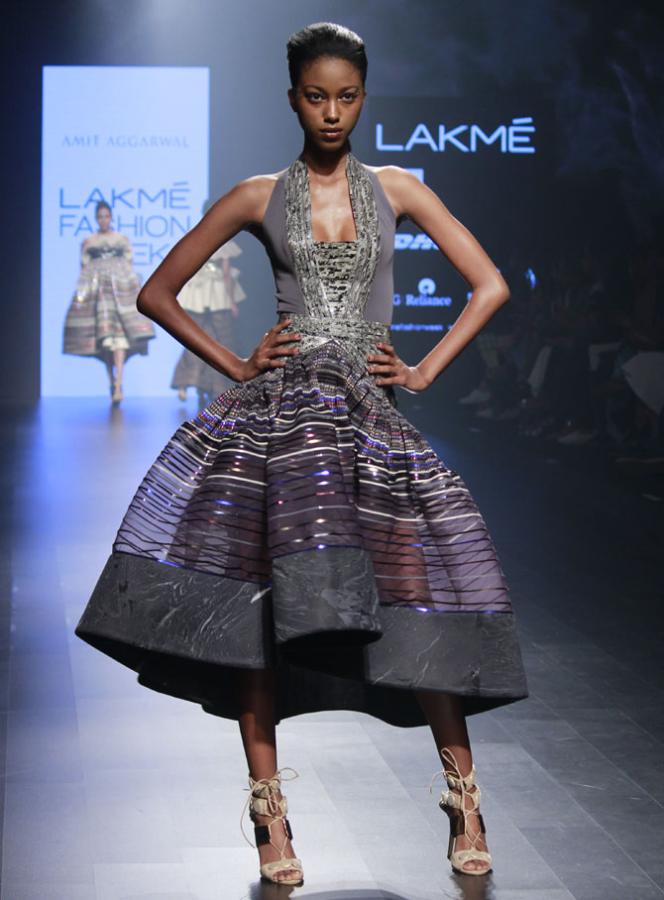 The collection had intricate beading, hand painting on industrial fabrics, quilting, pleating and modern textures.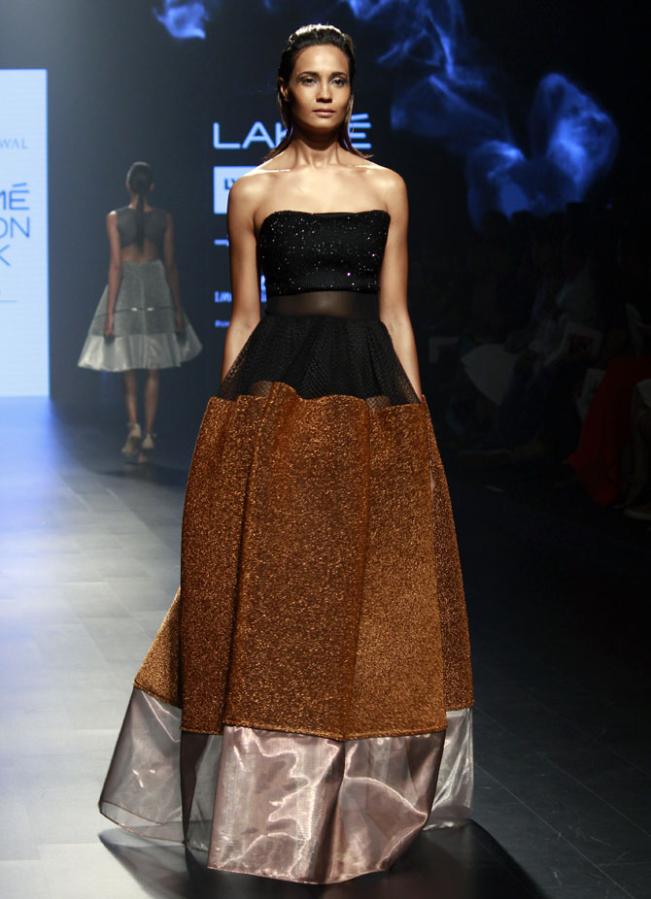 Ruffles and frills, drapes and layering were some of the highlights of the collection.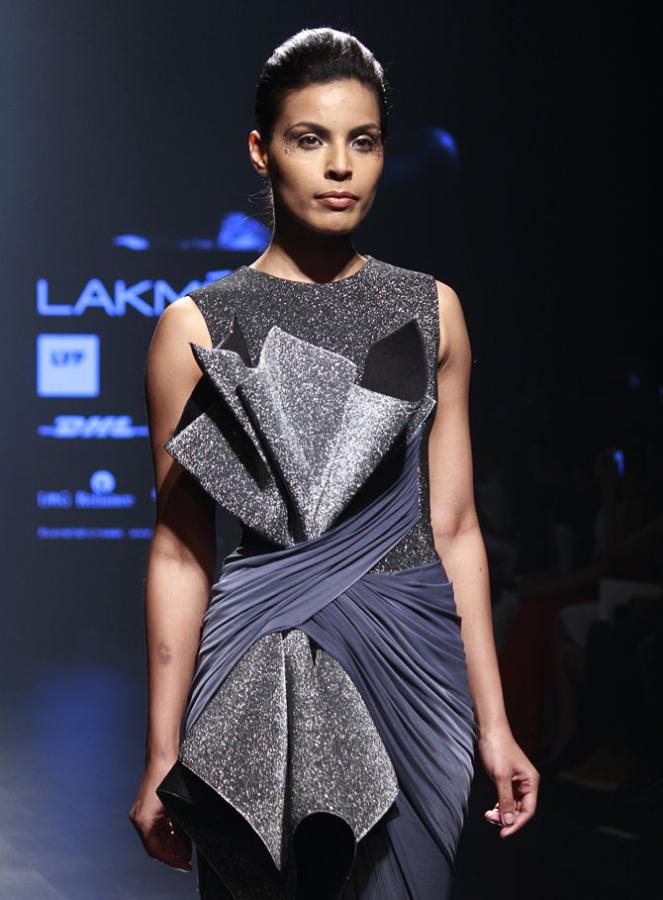 Deepti Gujral dressed in an outfit that resembles the gravel found on Earth.
The fabric used in the collection, lends itself to the texture and layering of the outfit.
The designer's interpretation of Magma was evident through the colours, surfaces and forms of the outfits.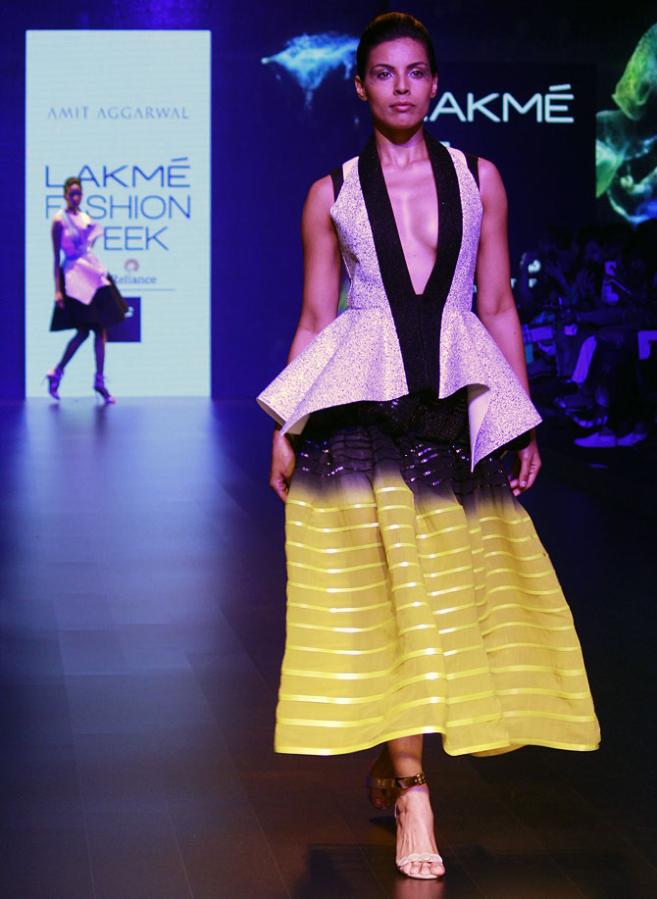 Deepti Gujral's outfit brings out a sudden burst of colour!
This probably was the designer's rendition of Mother Earth. Isn't this silhouette beautiful?
The play of colours, and the intertwining of the fabric make it simply awe-inspiring!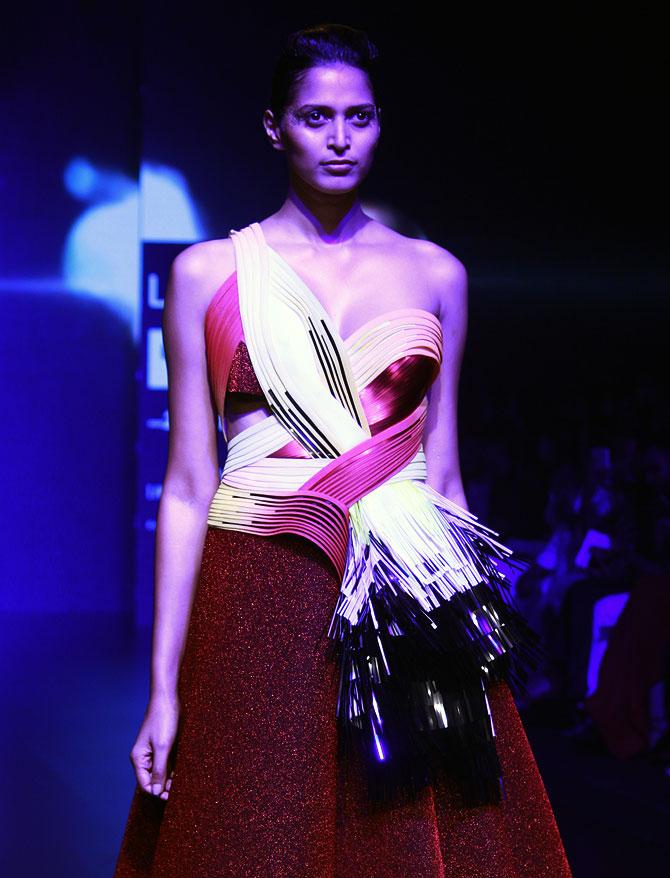 Yet another mind-blowing outfit from the collection.
The play of red and white, along with a touch of black make this outfit simply beautiful.
And it glows in the dark too!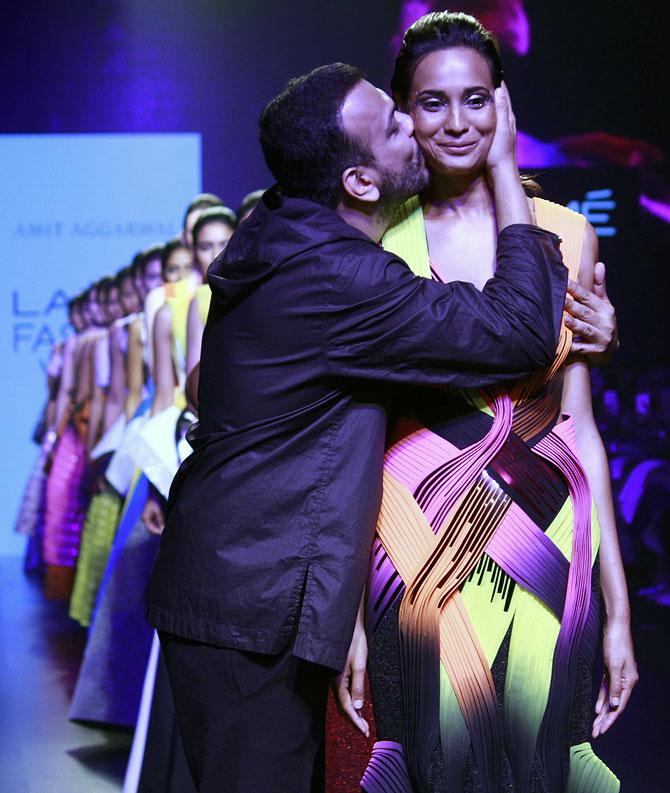 The designer with his muse!
A loud round of applause to Amit Aggarwal for attempting something so extraordinary, and pulling it off brilliantly! :)
Don't Miss our Special Coverage of Lakme Fashion Week Summer/Resort 2016