Here's the round-up of this week's hottest stories from the glamour business! :-)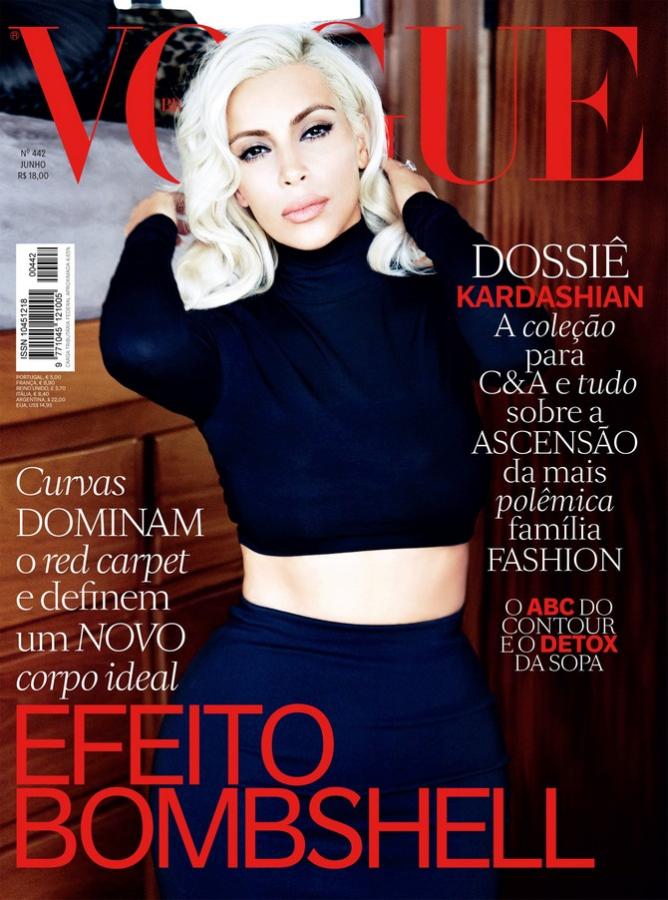 Kim Kardashian is back again at what she does best that is to pose topless and this time she bared it all for her new Vogue photo shoot with platinum locks.
The American reality star, who is married to rapper Kanye West, poses among animal-print scatter cushions for a retro-style shoot for Vogue Brazil, the Mirror reported.
The Keeping Up With The Kardashians star can be seen covering her modesty with a pair of black, over-the-elbow black leather gloves as she kneels in a pair of thick opaque black tights.
Another pic inspired by Marilyn Monroe, sees Kardashian wearing a more laid back look made up of a clinging pencil skirt and black crop top which shows off her toned tummy.
Photograph courtesy: Vogue
Source: ANI
---
Rosie Huntington-Whiteley poses for Lui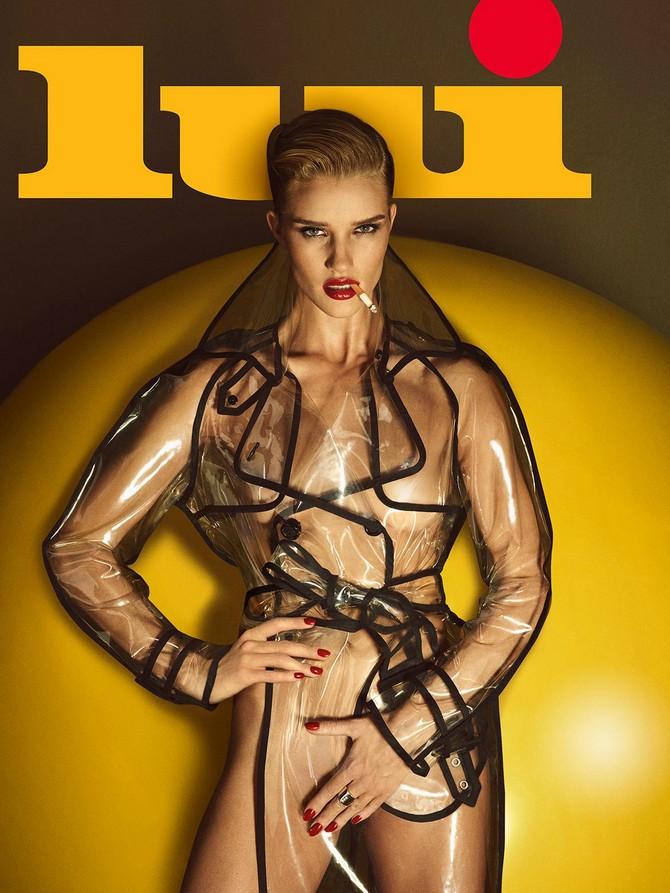 Rosie Huntington-Whiteley shed her clothes recently for a racy shoot by Lui magazine.
The 28-year-old actress is seen in various stages of undress and even poses with a ornamental snake, which is seen wrapped around near her nether regions, reported E! Online.
The beauty, who's been dating actor Jason Statham, seemed like the definition of sexy as she poses in cut-out bathing suits.
Source: ANI
---
Blake Lively takes to fashion designing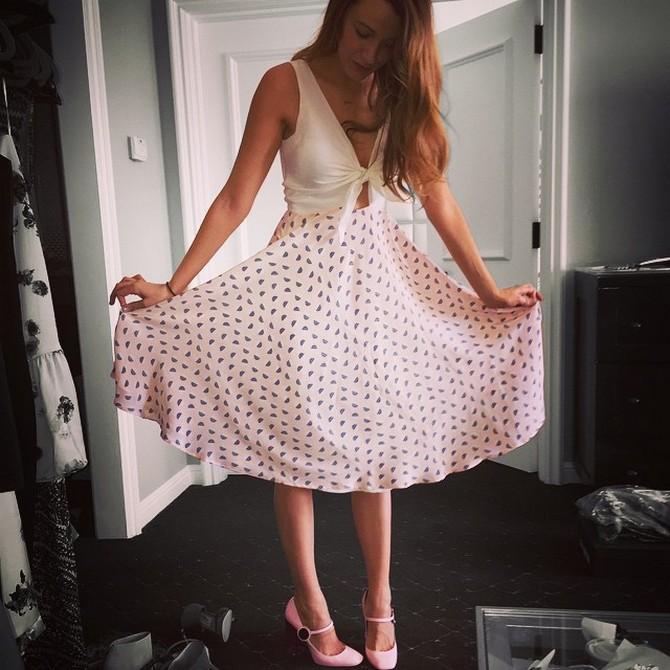 Actress Blake Lively has now turned fashion designer.
The 27-year-old The Age of Adaline actress debuted a picture of her first fashion creation, a feminine frock, via Instagram earlier this week, reported Ace Showbiz.
"I may not be able to draw worth a lick, but I am proud of this dress I co-designed with Amour Vert for @preserve_us," the mother of one captioned the snap.
"You better send me pics if you buy it! I want to share your photos!! #PRSRV so I see it."
The cute dress is made entirely of silk and features an ivory tie-top and a billowing printed skirt.
For her fashion line, the star collaborated with her Preserve website and Armour Vert, a green fashion label which emphasises sustainability and zero-waste design.
The 'Champagne Dress' is available for pre-order for US $230 on the star's website.
Photograph courtesy: Blake Lively/Instagram
Source: PTI
---
Here's the secret behind Jessica Alba's fitness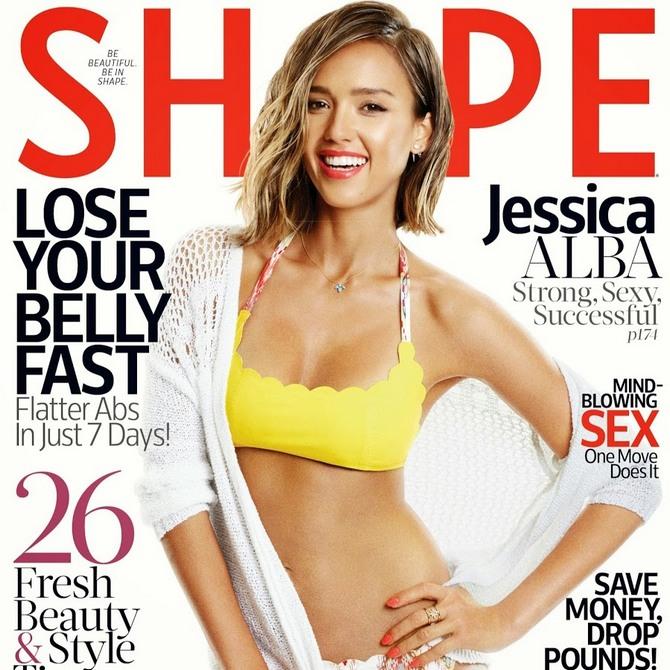 Jessica Alba has revealed that she hates hitting the gym as it sucks according to her and in comparison to that she loves to take classes where other people keeps her motivated.

The Sin City actress got in her swimsuit and posed for Shape Magazine admitting that martial arts, gymnastics, dance, and strength training is what she believes in to stay fit as it makes one strong, Us magazine reported.

The 34-year-old American actress added that whenever she has 30 minutes to sweat she prefers to do a series of burpees, mountain climbers, squat jumps, planks, and a few sun salutations.

Alba also shared that now-a-days she's on power yoga with light weights in a 105-degree room with good music that creates a mix of hot yoga and strength training.
Photograph courtesy: Shape magazine
Source: ANI
---
Water baby Chrissy Teigen bares it all for sexy DuJour shoot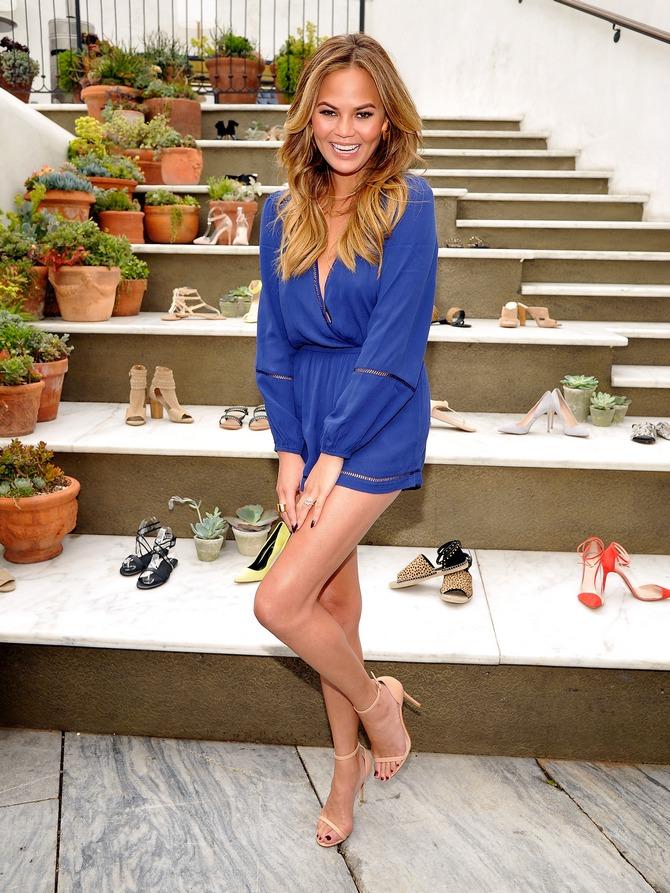 John Legend's wife Chrissy Teigen recently posed completely naked for a sexy photo shoot along with her singer husband.
The American model can be seen in one of the photographs of DuJour magazine shoot lying of her back with one leg perched on Legend's shoulder, E! Online reported.
In a series of photos, the 29-year-old TV host can also be seen flaunting her killer body, boobs and butt while posing completely naked in the ocean.

Another photograph shows the lovebirds lying down on the grass together as the duo cuddle intimately.
Photograph: John Sciulli/Getty Images
Source: ANI
---
Cher new face of Marc Jacobs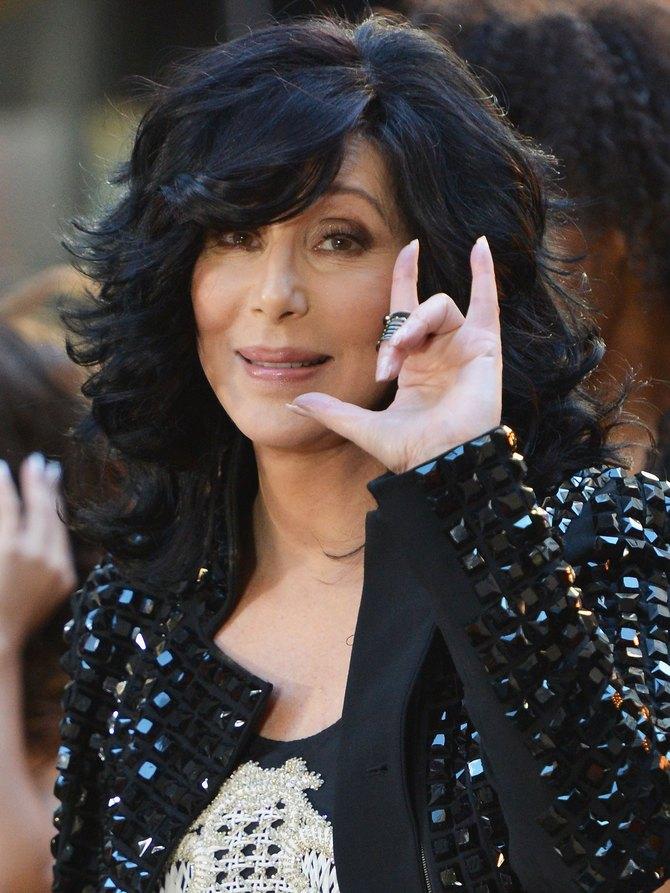 Pop superstar Cher has been named the face of a new Marc Jacobs fashion campaign.
The Believe hitmaker and Jacobs attended the Met Gala in New York City together earlier this month and the pair has now teamed up for a new ad series for the fashion house, reported Us magazine.
The award-winning singer and actress, who just turned 69 on May 20, modelled for the brand wearing a semi-sheer, pleated, black dress, topped off by an embellished jacket and finished with gloves.
Miley Cyrus and Jessica Lange have fronted past fashion campaigns for the designer.
Photograph: Slaven Vlasic/Getty Images
Source: PTI
---
Bianca Gascoigne launches dancing competition for strippers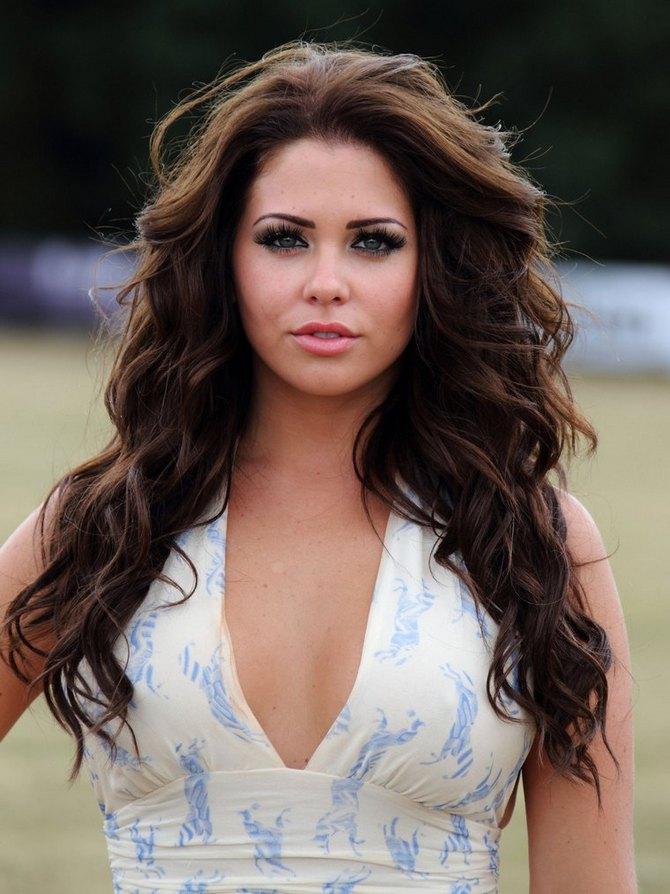 Brit glamour model Bianca Gascoigne has launched a dancing competition for aspiring dancers at her strip club.
The British TV personality asserted that if she wants her strip club Gaslight to be the best then she needs the best dancers and she wants to try to find all the girls in Britain who think they have got the "X Factor", the Mirror reported.
The 28-year-old model said that if Simon Cowell could find dancing dogs and pop stars then even she could find Britain's best dancers.
Gascoigne's rep confirmed that she was looking for top quality table dancers and the winners will get jobs at her gentleman's club The Gaslight of St James.
The open auditions will reportedly be held in mid-June in the club itself, and Gascoigne, who manages the club, will be joined by owner Stephen Less to hold interviews.
Photograph: Mike Marsland/Getty Images
Source: ANI