The actor, who is celebrating her biggest year yet, glams up on Vogue's December 2019 cover.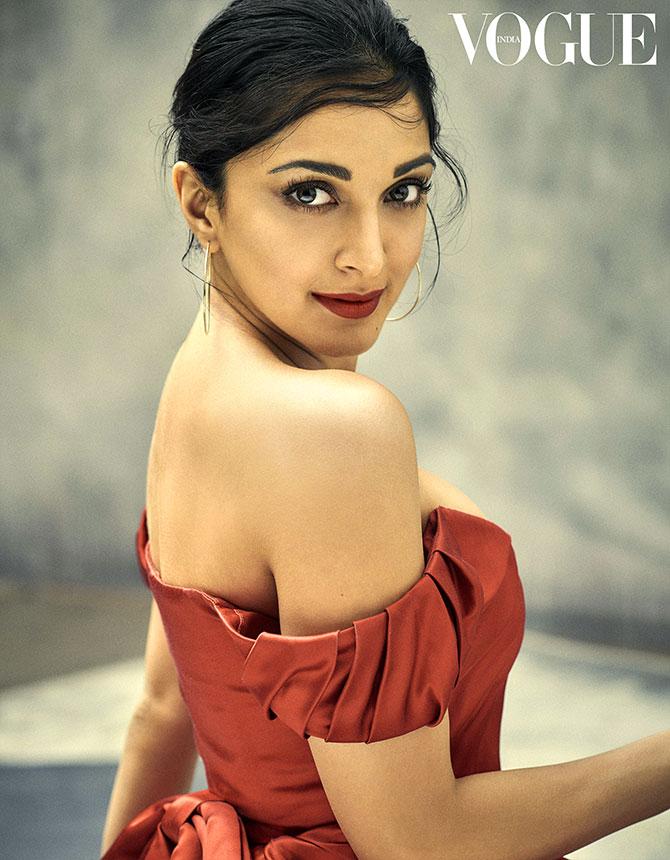 Looking chic and stylish, Kiara Advani debuts on Vogue India's cover.
Dressed in an off-shoulder, the actor is a breath of fresh air as she dazzles in orange extravaganza.
Her make up is simple, accessories kept to a minimal, yet she looks splendid letting her bold red lips and eyes do the talking.
For her second look, the actor chose a polka-dotted black-and-white dress with frills. She completed the look with hoops on her ears and red lipstick.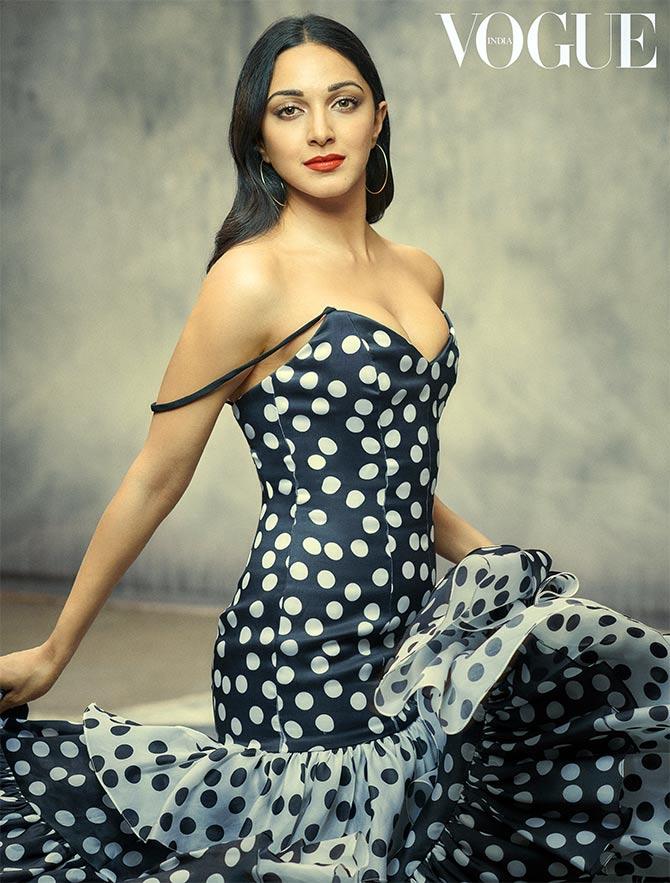 'It's a good time to be an actor. The audience wants to see quality content, worthwhile performances and strong roles. A typical masala blockbuster is no longer the only launchpad. Digital platforms offer more room for creativity and global reach,' she reveals in an interview with the mag.
Revealing a deal her mum and she had back in college, Kiara adds, 'My mum struck a deal with me. She said, 'You cannot drop out of college. Graduate, get a degree, then you can do whatever you want.''
Photographed by Tarun Vishwa, the cover has been styled by Fabio Immediato.