The 25-year-old from the District of Columbia is 'the most intelligent contestant in recent memory'!
Kara McCullough was crowded Miss USA 2017 at the Miss USA pageant held in Las Vegas, Nevada.
Kara, 25, is currently employed with the US Nuclear Regulatory Commission. She beat 51 contestants across USA to win the title.
Born in Naples Italy, Kara was raised in Virginia Beach. She has a bachelors of science degree in chemistry from South Carolina State University.
Standing tall at 5'10", she loves to cook food, especially Italian and 'soul food'.
Some pics from the event.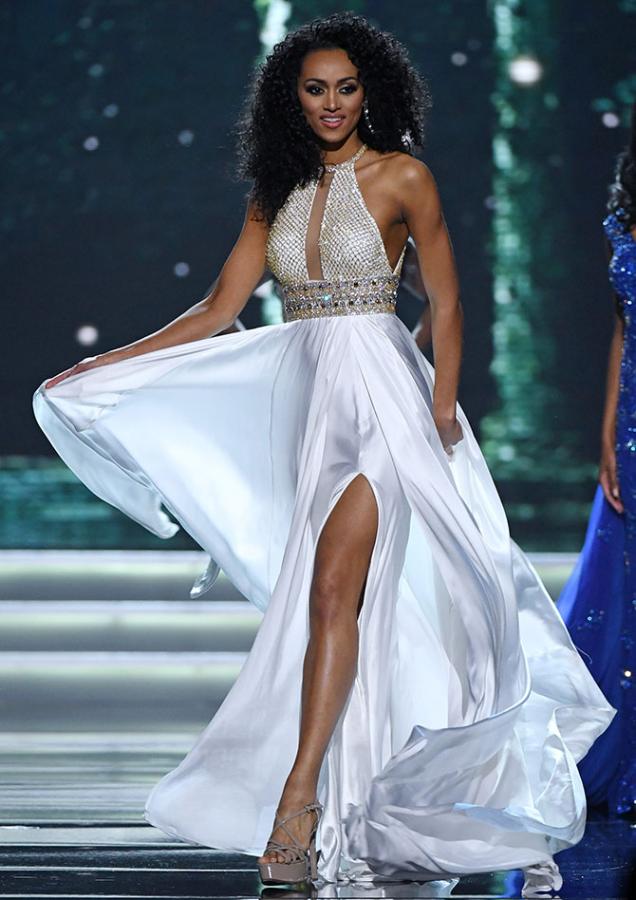 IMAGE:

Miss USA 2017 Kara McCullough in the evening gown competition.

She has been touted as 'one of the most intelligent contestants in recent memory!'

Photograph:

Ethan Miller/Getty Images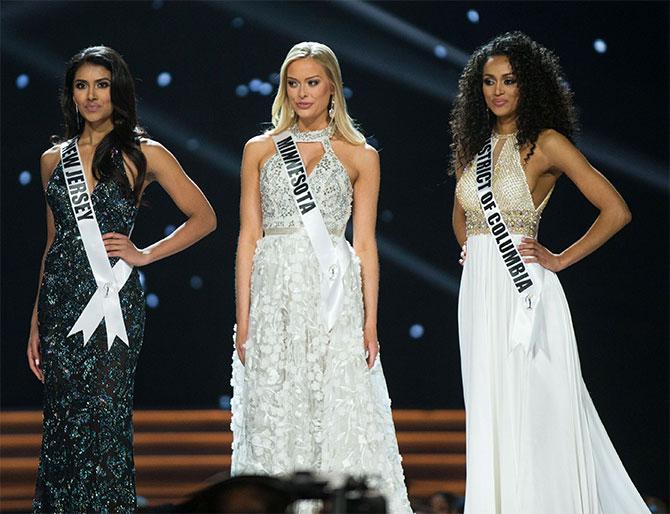 IMAGE: Miss New Jersey Chhavi Verg, Miss Minnesota Meridith Gould and Kara take their positions as the Top 3 finalists.

Miss New Jersey USA is a student at Rutgers University and is trained in classical Indian dance.

Photograph: Isaac Brekken/The Miss Universe Organization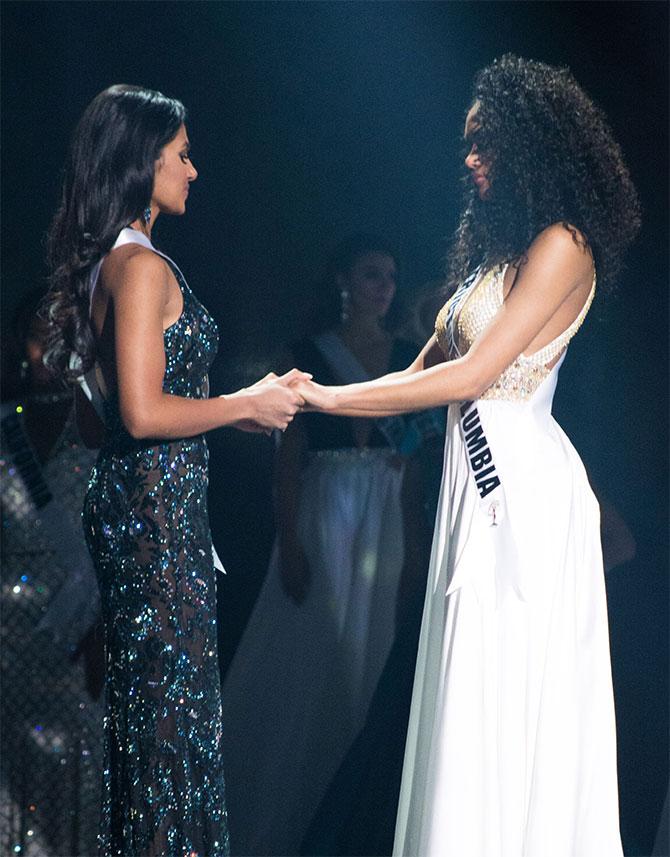 IMAGE: The final two -- Chhavi and Kara wait to hear who will be crowned the new Miss USA.

Photograph:

Frank L Szelwach/

The Miss Universe Organization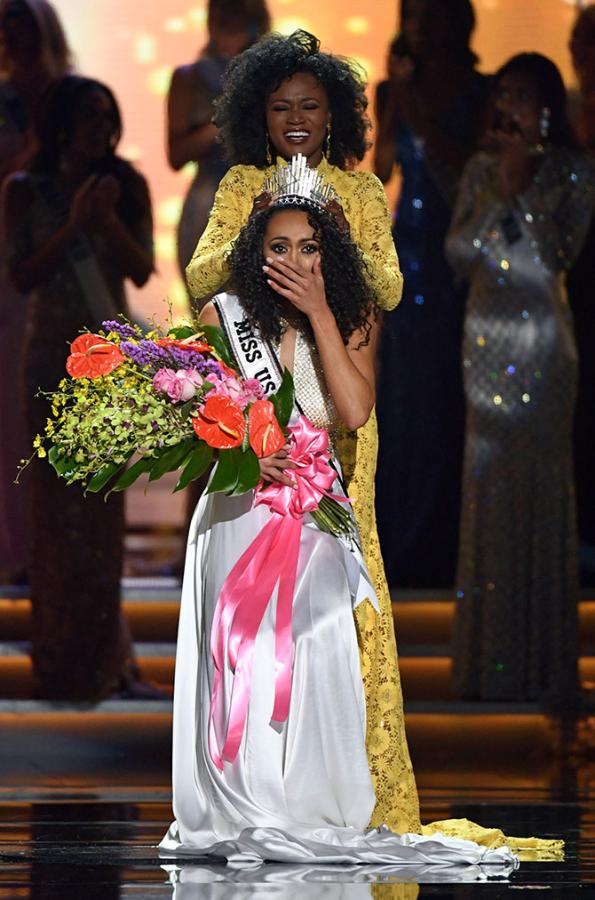 IMAGE: Kara cannot contain her excitement as she is crowned by Miss USA 2016 Deshauna Barber.
The District of Columbia has won back-to-back Miss USA titles. Deshauna, too, was from the District of Columbia and was the first-ever military member to win Miss USA.

The new winner will move to New York City where she will live during her reign and become a spokesperson for various causes alongside The Miss Universe Organization.

Photograph:

Ethan Miller/Getty Images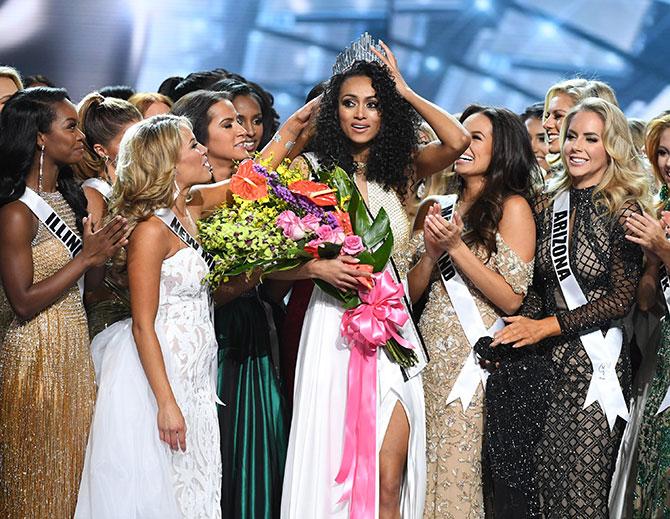 IMAGE:

Kara surrounded by fellow contestants after she was crowned Miss USA 2017.


Photograph:

Ethan Miller/Getty Images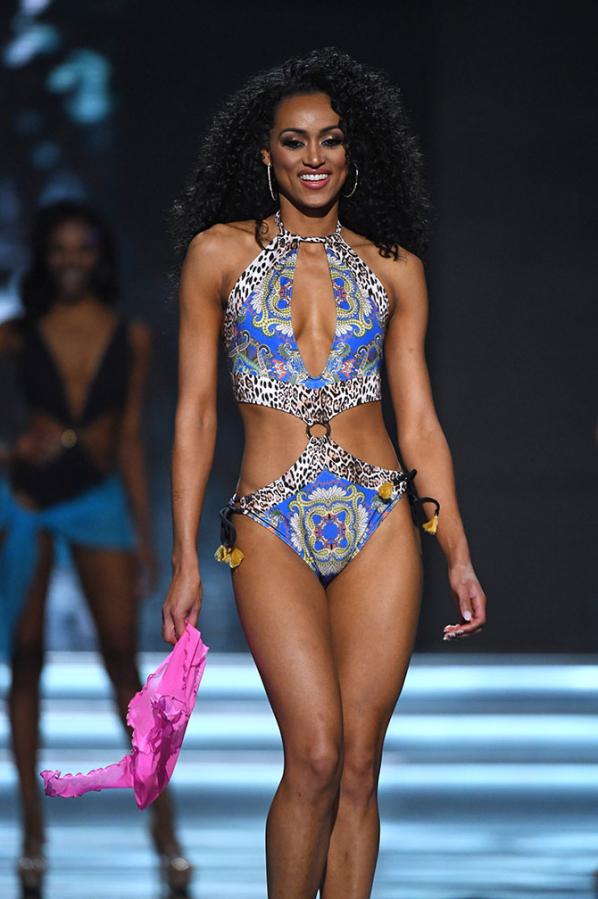 IMAGE: Kara during the swimsuit competition.

During one of the rounds, Kara was asked what she considers feminism and she replied saying that she would like to transpose the word feminism to equalism.

Photograph:

Ethan Miller/Getty Images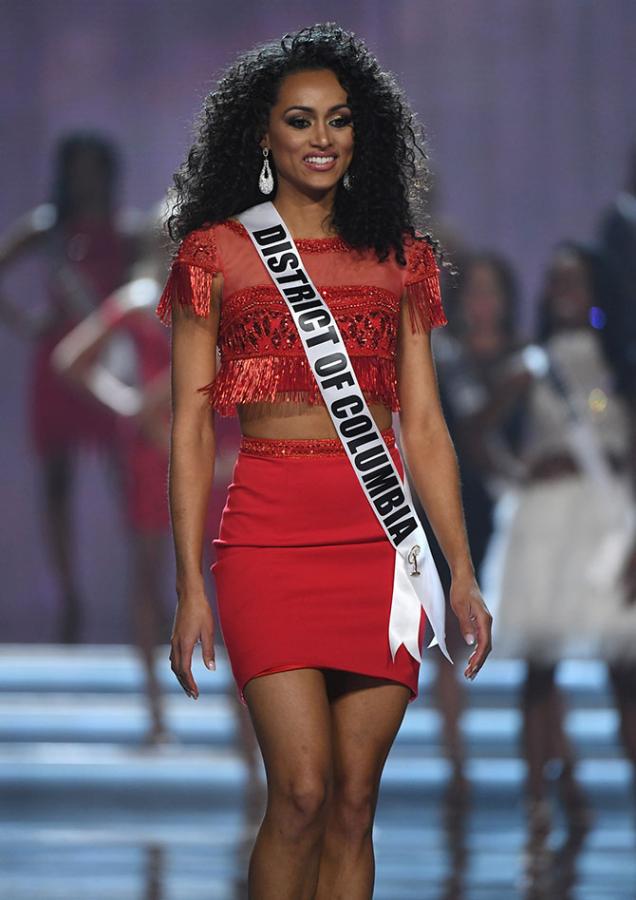 IMAGE: As the daughter of a now retired United States' Navy chief petty officer, Kara has traveled and lived in places including Sicily, Japan, South Korea and Hawaii.

She also has a personal community outreach program, Science Exploration for Kids, which features interactive science activities, and math and science tutoring for children scholars.

Photograph:

Ethan Miller/Getty Images