Priyanka Chopra has finally opened up about the shocking revelations of sexual harassment against Hollywood's most powerful filmmaker, Harvey Weinstein.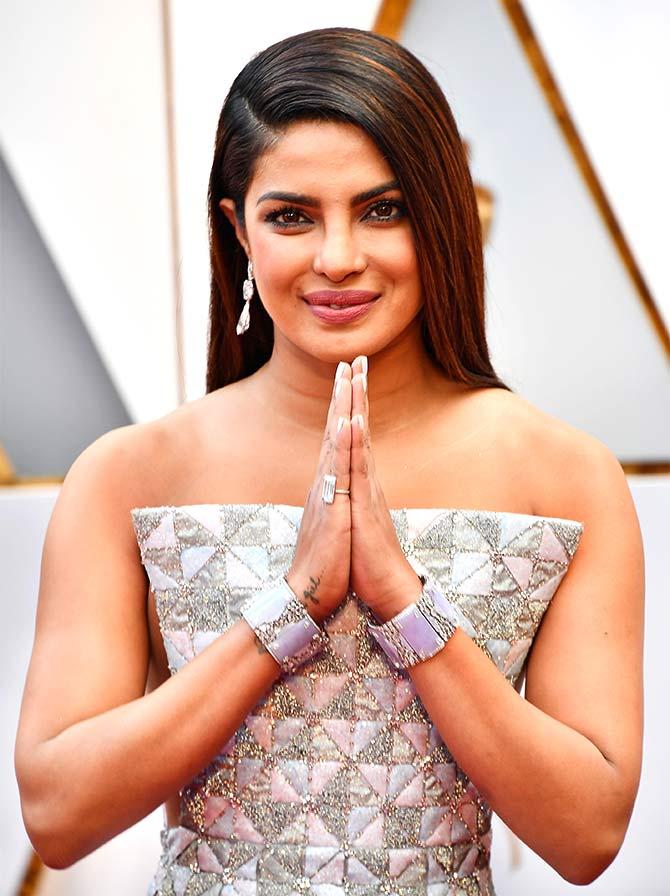 Photograph: Frazer Harrison/Getty Images
Bollywood superstar Priyanka Chopra, who is currently busy in shooting for the upcoming season of Quantico, has finally opened about shocking revelations of sexual harassment that has taken Hollywood by storm.
While speaking at the 2017 Maire Claire Power Trip event, the 35-year-old actress addressed Harvey Weinstein's fallout from his prestigious role in cinema by saying, "It's not about sexuality, it's all about power".
She said, "It's not just about sexuality. It's not about sex. It's about power.
"It's an isolating feeling. The easiest thing to take away from a woman is her work."
Adding, "The fact that we can be compassionate and, at the same time, tough are strengths only women have.
"Don't allow anyone to tell you that you need to dress a certain way. When you open your mouth, you deliver.
The Baywatch star also revealed the fear of failure still keeps her up at night and also gave a solution of getting over it.
"I don't repeat my mistakes. And that's a way of getting over failure," noted the actress.
Recently, the 35-year-old actress was honoured at the Variety Power of Women that took place at the Beverly Wilshire Four Seasons.