Read our weekly round-up that brings to you the latest news on models, designers and actors from the world of glamour and entertainment.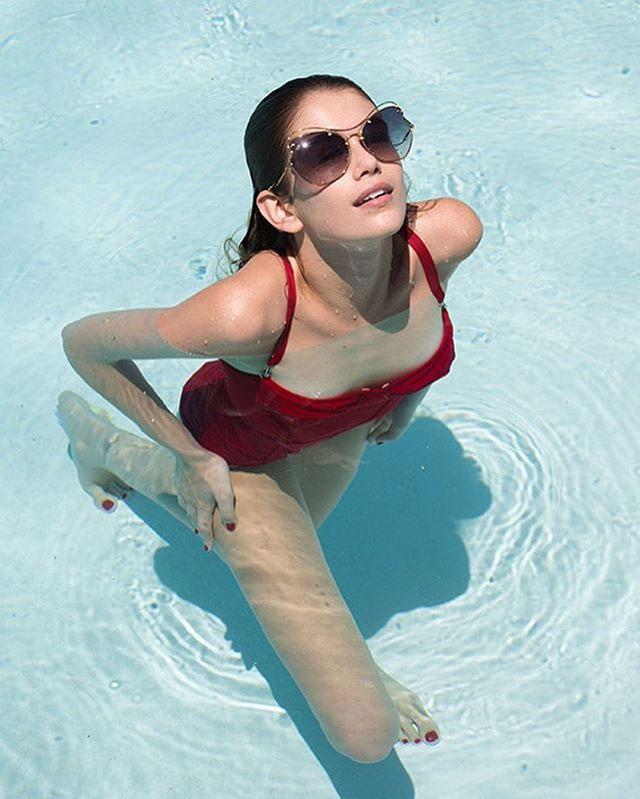 Photograph: Kind Courtesy mdanielmakeup/Instagram
She's just 14 and there's no one who can block her shine this summer. Like seriously!
Supermodel Cindy Crawford's daughter Kaia Gerber -- who is closely following her mom's footsteps into the fashion world -- looked smoking hot in her recent ad campaign for Miu Miu sunglasses.
Shooting for her very first mini fashion film, Kaia lounged around in the pool while modeling a bold red one-piece bathing suit with matching nail polish.
Not only Kaia, but also the brand's eye wear, grabbed the attention of fans.
The five-minute video features the teen lazing around on a summer day. The fashion film started off as a casual morning in bed, and gradually moved to the pool.
At the end of the clip, we get a better view of Kaia's face as she emerges dramatically from the water wearing sunnies from the brand's latest collection.
****
Who looks better: Kendall or Gigi?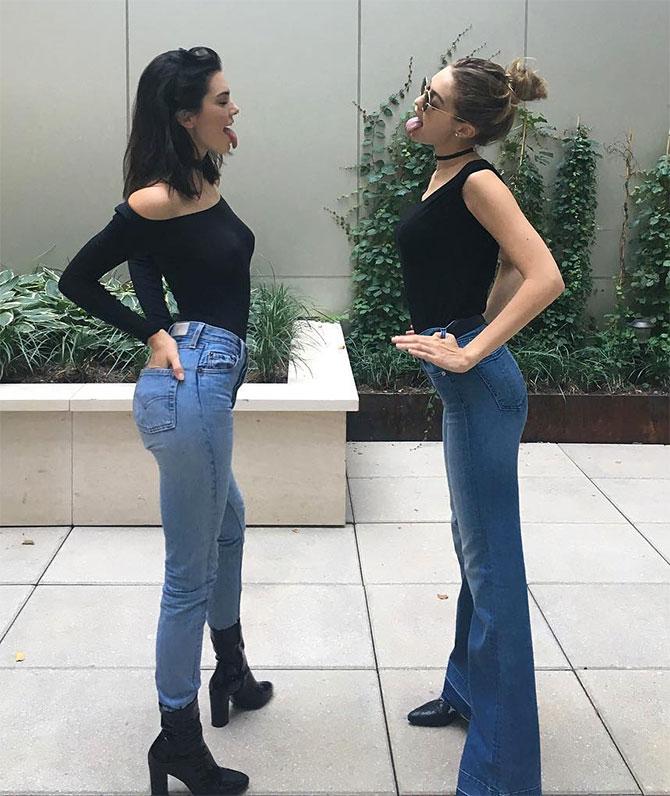 Photograph: Kind Courtesy Kendall Jenner/Instagram
What happens when fashion's favourites meet, donning almost identical outfits?
It's like a BFF edition of Bitch Stole My Look!
This week in London, besties Kendall Jenner (on the left) and Gigi Hadid were in the mood of twinning in faded blue jeans and black tops with matching black chokers and boots.
They were mirror images from head to toe, except for the fact that Gigi's jeans were wide-legged and Kendall's were skinny.
Gigi added a black Hermes belt to her ensemble with aviator glasses, while Kendall opted to not wear a bra.
And guess what we spotted? The sheer top exposed her boobs and nipple ring.
So tell us who modeled the jeans and black top look best? Make your choice.
****
Ariel Winter perfectly slams her body-shamers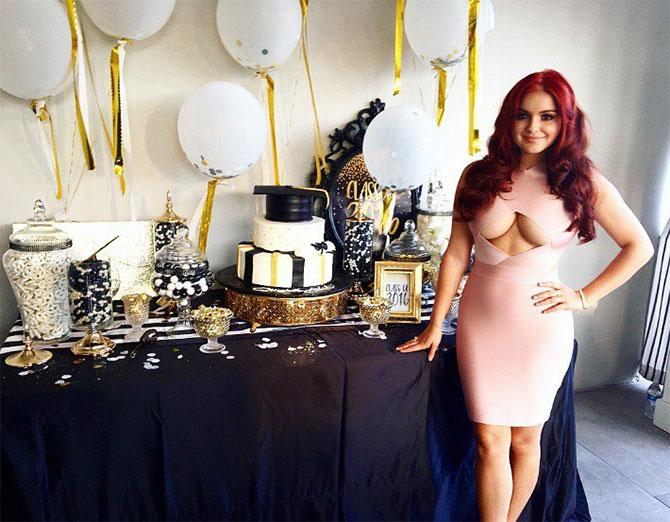 Photograph: Kind Courtesy Ariel Winter/Instagram
Haters, Ariel Winter is not going to let you keep her from loving herself.
Recently, the 18-year-old star was hit with not-so-kind comments from followers on the Internet after flaunting her body in a skintight dress that had a risque keyhole cutout.
Later, she decided to brush off her critics with a special message in a series of open and honest tweets, E! Online reported.
The Modern Family star wrote, "Dear sorry body-shamers, I looked HOT in that dress. And if you hate it, don't buy it," she wrote. "But please get a hobby. XOXO Ariel #EmbraceYourBody."
She added, "Embrace all that you are. Don't let those outside voices become your inner voice #mychoice #loveyourcurves."
Over the weekend, the incoming UCLA college freshman received a celebration from family and friends at her sister Shanelle Gray's home.
While posing next to a table filled with black-and-white decorated candy, Winter showed off her outfit.
****
Blac Chyna wants to keep her bum covered
Photograph: Kind Courtesy Blac Chyna/Instagram
Pregnancy style can be a challenge, but for Blac Chyna, it is all about keeping her 'a** covered.'
While attending Daily Mail's yacht party at Cannes, the businesswoman stepped out in a bright sparkling gown that accomplished one of her biggest goals.
"I just want to keep my ass covered!" she told The Daily Mail before enjoying the night with BFF Amber Rose.
"Pregnancy is treating me really, really good right now. I can't complain."
****
Woah! Who's this goth goddess?
Photograph: Kind Courtesy Marc Jacobs/Instagram
Sporting a long-sleeved black dress with lace-up platform boots, Kendall Jenner, who transformed into a 'goth goddess', went nearly unrecognisable for the Marc Jacobs Fall 2016 ad campaign.
The picture, shared by Jacobs on Instagram, showed the 20-year-old model, donning an elaborate black gown, channeled her inner goth with bleached eyebrows, platform boots, teased hair and dark eye makeup, reports E! Online.

The unrecognisable picture was captioned by Jacobs as, "KENDALL, Supermodel I will always remember the first time I met Kendall during castings for our Fall 2014 fashion show.
"Katie Grand invited her to come by the studio for a brief introduction before she was photographed for the model boards.
At the time, I knew very little about Kendall…"
He continued, "As history now has it, her very first fashion show was for Marc Jacobs Fall 2014.
Kendall has since been a part of every show along with being featured in our Spring '15 ad campaign (also shot by David Sims)."
"For me, it is the ability of a model to effortlessly transform into a look and character that makes her so appealing and inspiring.
"Photographed by David Sims for our Fall '16 ad as a Goth Goddess is the sweet, kind and ultimate professional, Kendall Jenner," reads the post.
The Keeping Up with the Kardashians star has joined a star-studded roster for the campaign, which includes Courtney Love, Marilyn Manson, Cara Delevingne, St. Vincent, Missy Elliott and Kembra among others.
****
Hilary Duff 'casually dating' her trainer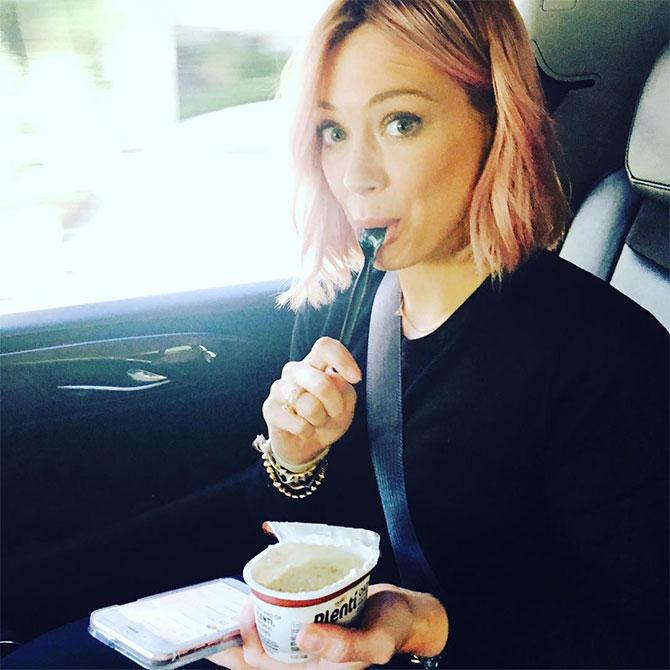 Photograph: Kind Courtesy Hilary Duff/Instagram
If sources are to be believed, then Hilary Duff is "casually dating" her trainer Jason Walsh.
An insider revealed that the 28-year-old actress and her trainer Walsh, who are often spotted enjoying each others' company, were recently seen stepping out together in Manhattan's Soho neighborhood, reports E! Online.
The Lizzie McGuire star was strutting in a striped long-sleeve tee with denim shorts and a black hat, while Jason looked dapper in a black cap and shades with his plain gray T-shirt and jeans.
Earlier a source said, "They weren't all over each other. He's her trainer and they hang out. They hang out and they are friends."
Duff and Walsh were also spotted on a dinner date at pizzeria il Fico in Los Angeles.
****
Kelly Osbourne to publish memoir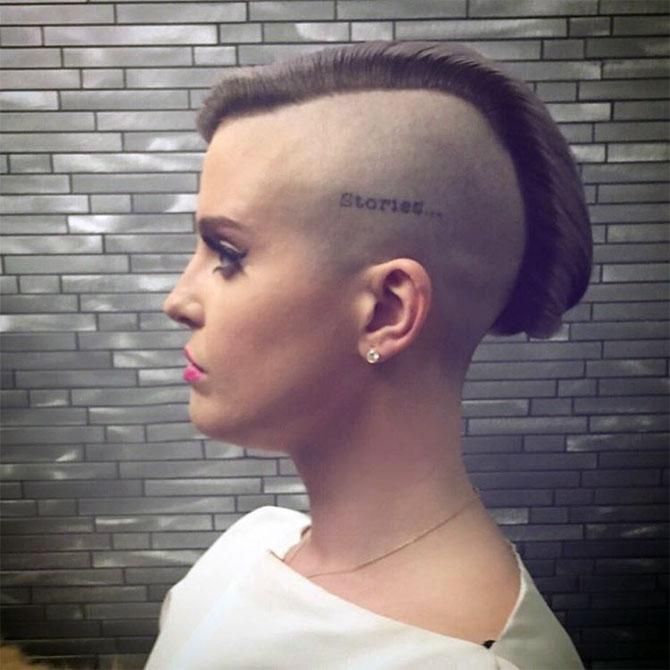 Photograph: Kind Courtesy Kelly Osbourne/Instagram
TV presenter Kelly Osbourne is releasing her first book next year.
In the book, the former "Fashion Police" host will discuss her battle with substance abuse, bullying and how she gained her confidence and unique style.
"Growing up in the spotlight has come with its ups and downs and my life has been far from normal, but I am finally at a place where I feel empowered to be who I really am," she said.
"I'm so excited to share an uncensored look at the stories that have shaped the woman I am today, which I hope will encourage and inspire others to find their own confidence and self-acceptance."
The book will be released next spring. Kelly's uncensored life has been on full display recently after she blasted her father's hairdresser mistress and listed her personal phone number on Twitter.