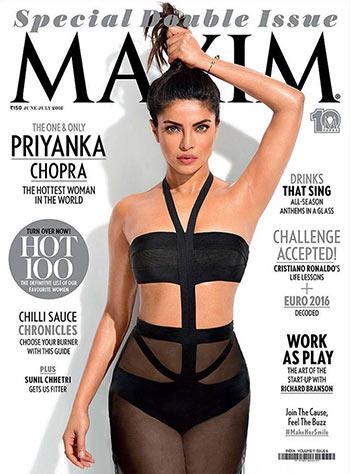 The stunning actor turns up the heat in sheer on the latest Maxim cover.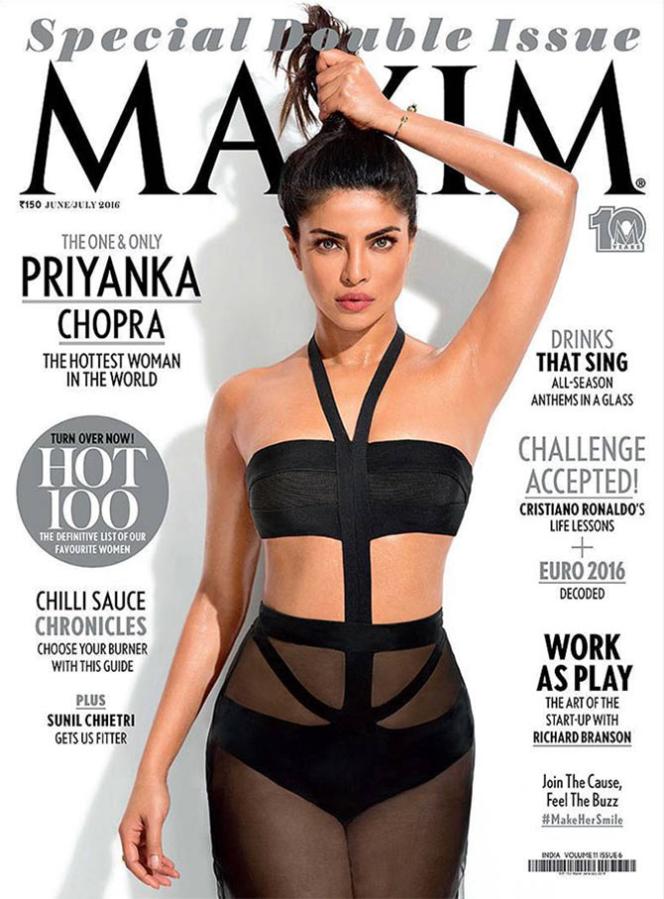 Priyanka Chopra has slayed it on the cover of Maxim's latest June/July issue.
Dressed in a sheer two-piece bikini, the actor's oomphalicious pose gives serious competition to the world's beautiful women.
Priyanka, who has received great acclaim for her role in Quantico, has topped the list of Maxim's Hot 100 in 2016.
And the cover which reads -- "The one and only Priyanka Chopra: The hottest woman in the world" -- is dedicated to her win.
But that is not the only reason why this cover is being discussed on the Internet.
It's the 'photoshopped' armpits people are having a problem with.
Now, you didn't see that coming, did you?
Well, it's definitely not the first time, a celebrity has been in the news for 'photoshopping' images.
In the recent past, Serena Williams found herself in the middle of a controversy when she released her cover shoot for People magazine, which fans discovered was photoshopped. (Click here to read about it)
While we leave Priyanka to answer her fans, we're going back to drool over the hot cover.
Dear readers, tell us what you think of Priyanka's Maxim cover.
ALSO SEE: Who looks hotter: Priyanka or Victoria?
Lead photograph: Kind courtesy Priyanka Chopra/Instagram