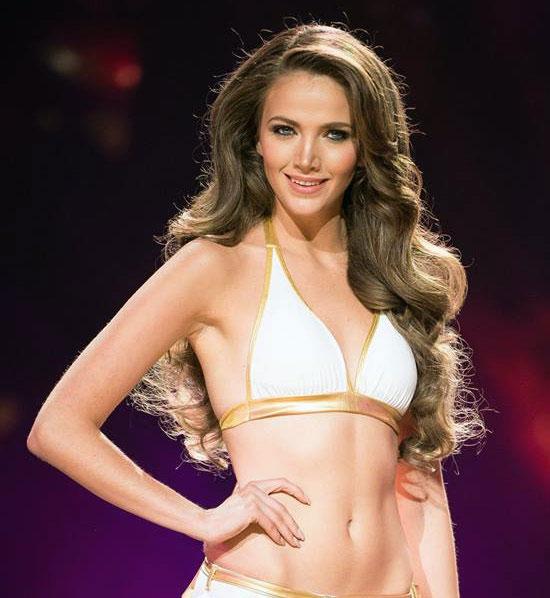 Meet the Top 20 contestants of Miss Grand International 2016.
Beware: Hot curves ahead!
Seventy two stunning beauties from across the world participated in Miss Grand International 2016 and the stunning Miss Indonesia was crowned the winner.
Indian beauty Pankhuri Gidwani, who stunned in the National Costume round, failed to make it to the Top 20.
Kudos to the 19-year-old who gave it her best shot. Pankhuri we are really proud of you!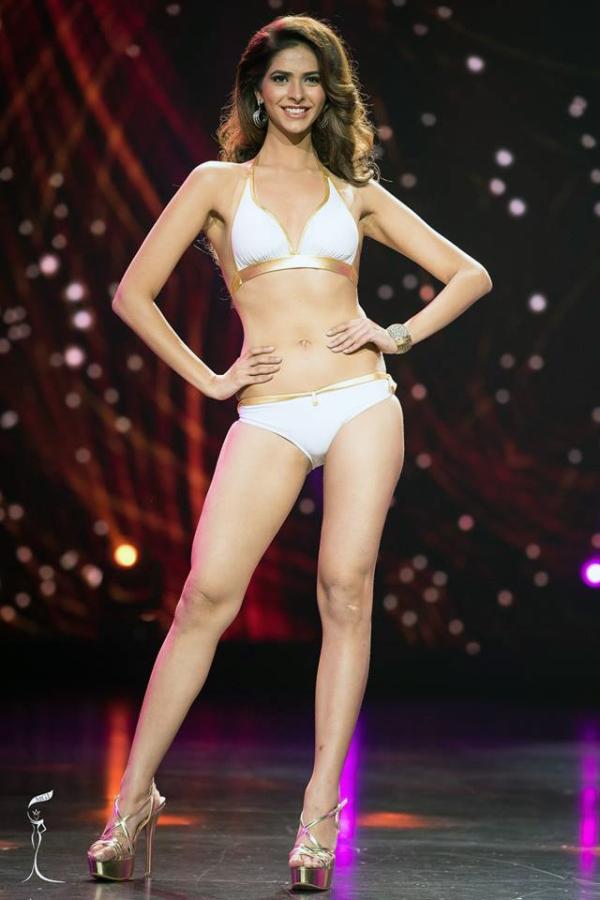 IMAGE: Pankhuri, who did not make it through the Top 20, strikes a pose in the swimsuit round at Miss Grand International 2016. All photographs: Kind Courtesy Miss Grand Universe/Facebook
Take a look at the twenty beauties who gave a tough fight in the swimsuit round to qualify into the next round.
Miss Indonesia, Ariska Putri Pertiwi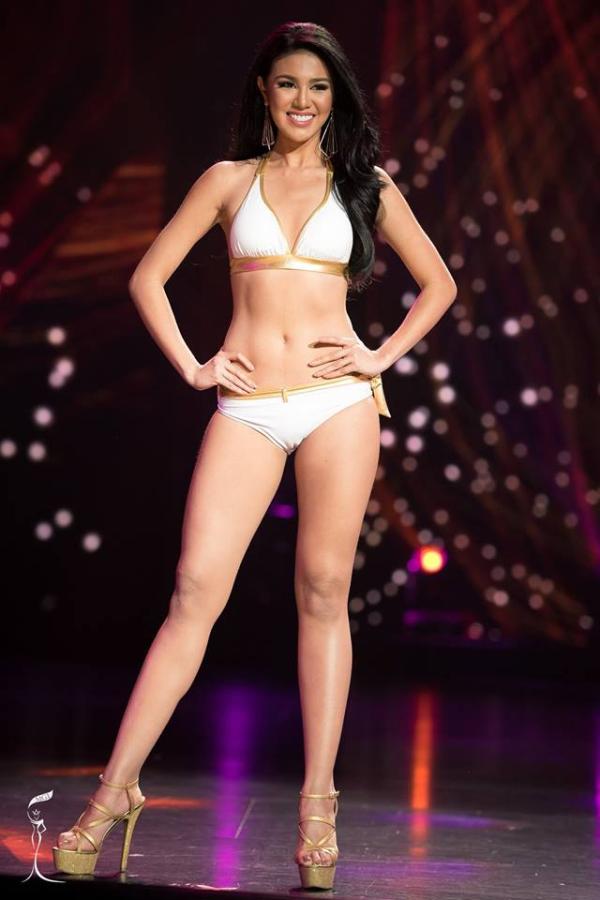 IMAGE: Take a bow Ariska Putri Pertiwi. The 21-year-old has emerged the winner of Miss Grand International. She created history by becoming the first Indonesian to win the title.
Ariska also won the National Costume sub-contest, based on social media voting.

Miss Philippines, Nicole Ignacio Cordoves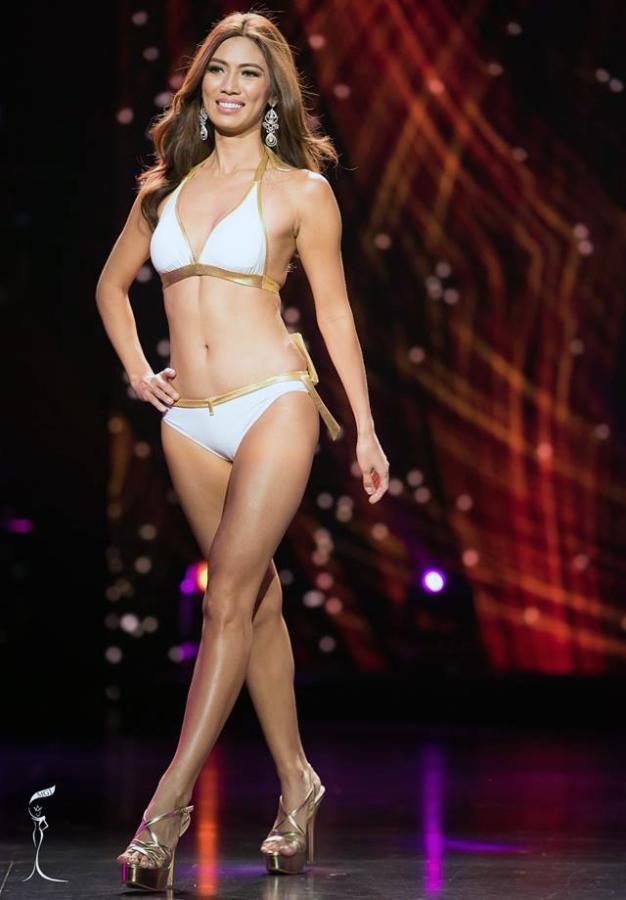 IMAGE:

Miss Philippines, Nicole Cordoves was declared the first runner-up. A voracious blogger, Nicole loves to travel and even pens down her adventures in her blog. According to her, 'The best part about #MissGrandInternational2016 is meeting all these wonderful ladies!'
Miss Thailand, Supaporn Malisorn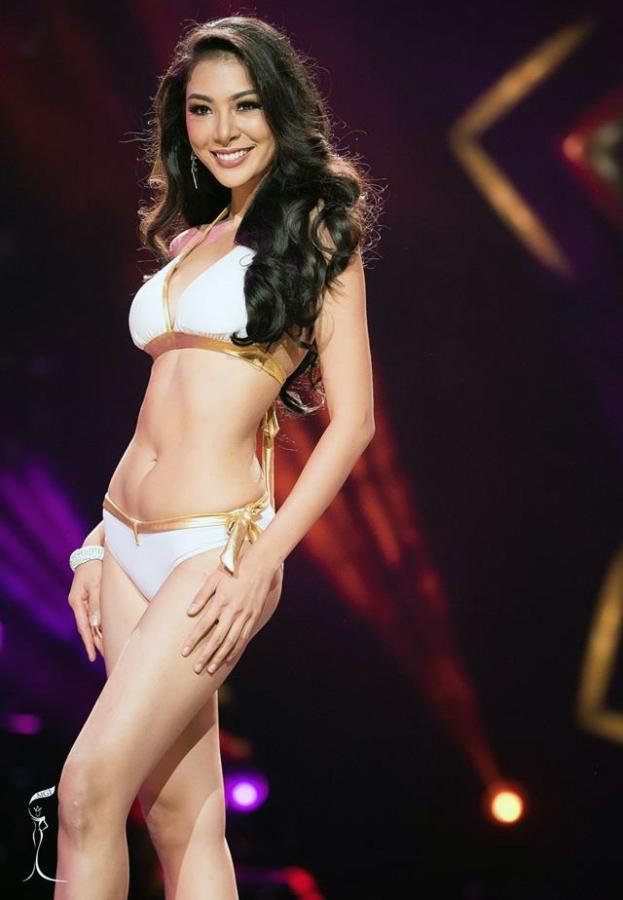 IMAGE: Doesn't this second runner-up look stunning? This 22-year-old loves Thai painting and playing the guitar. Her ambition in life is to become a teacher.
Miss Puerto Rico, Madison Sara Anderson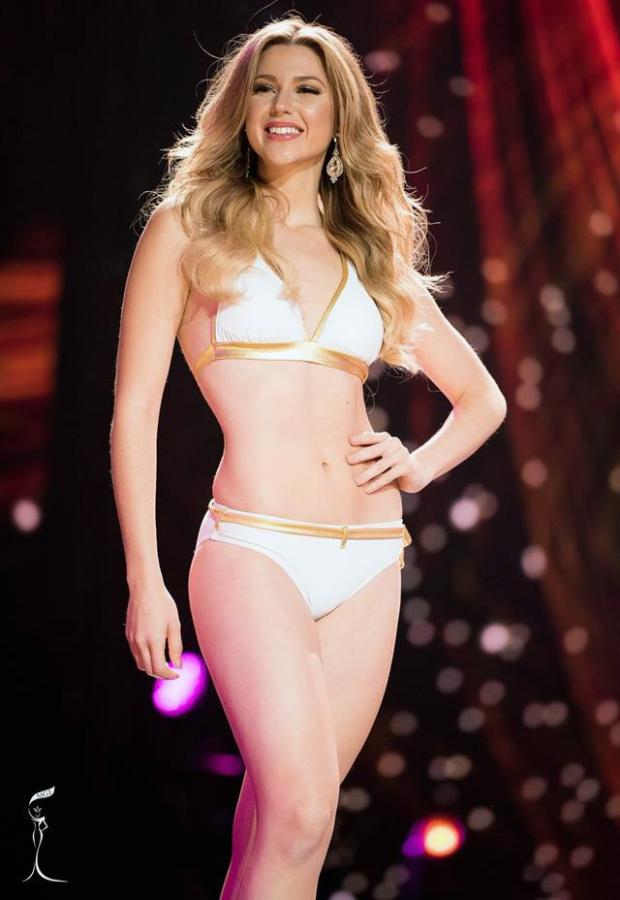 IMAGE: The third runner-up was 20-year-old Miss

Puerto Rico. A student of fashion design and textiles, she loves to dance, model and exercise -- yes that's how she manages to stay so fit.
Miss USA, Michelle Gabriela Leon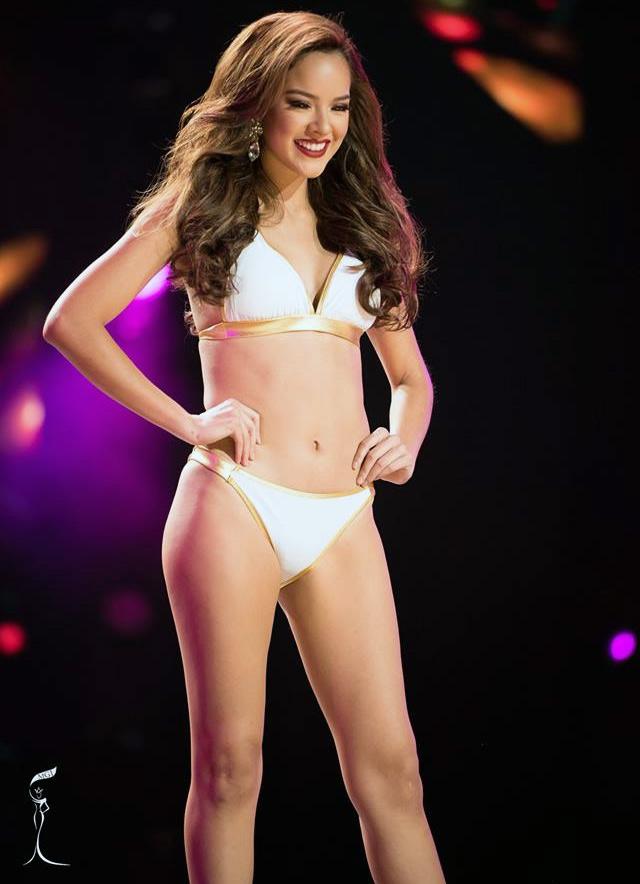 IMAGE: F

ourth runner-up,

Miss United States

, Michelle Leon was brimming with confidence as she sashayed down the ramp. All of 19, this student from Westchester Community college is also volunteering with the UN.
Miss Korea, Yeseul Cho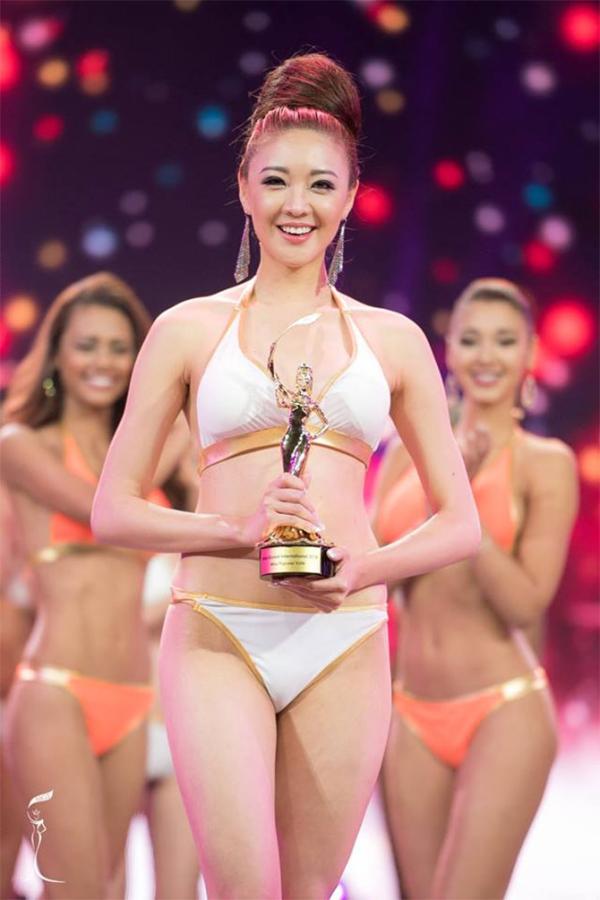 IMAGE: Yeseul entered the Top 10 after bagging the Miss Popular Vote. A model and a marketing manager, she's a huge favourite on social media.
Miss Bahamas, Selvinique Wright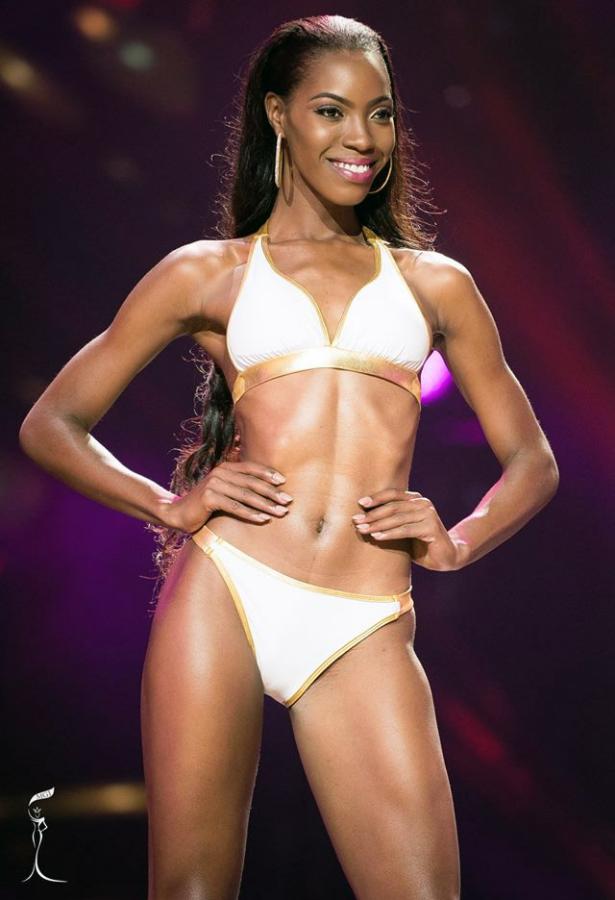 IMAGE: Presenting the winner of the swimsuit round.

Selvinique, 24, also made it to the Top 10 after she delivered a powerful speech on stopping violence. She was also among the Top 10 in the National Costume round.
Miss Macau, Hoi Man Chan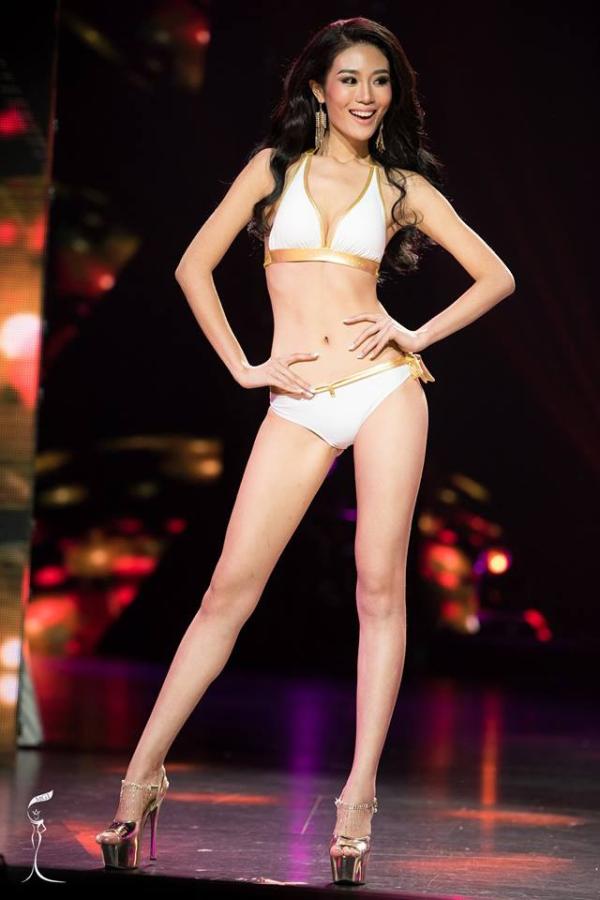 IMAGE: A 21-year-old high school graduate from Macau, Hio loves to gym, meditate, read and cook.
Miss Peru, Prissila Stephany Howard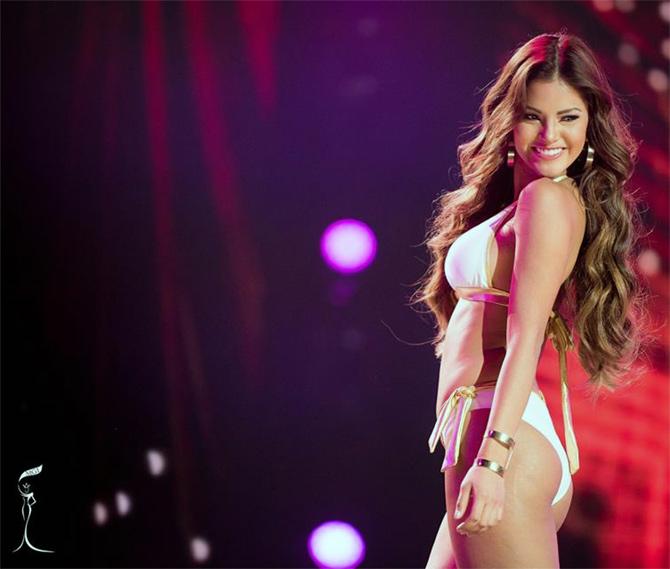 IMAGE: Priscila is a national level swimmer and is actively involved in the social efforts in her community. She volunteers for a campaign in Peru which works towards providing blankets and medical supplies to people from the lower income groups.
Miss Ukraine, Veronika Mykhailyshyn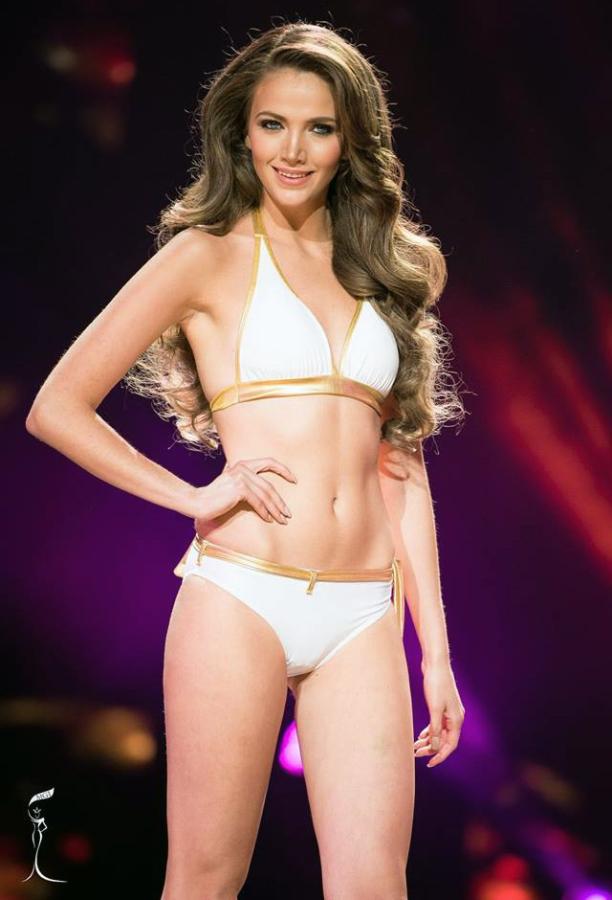 IMAGE:

Veronika

teaches aspiring models how to walk the ramp. She loves to cook, garden and fish. This 20-year-old adores animals, especially dogs.
Take a look at the other contestants who made it to the Top 20
Miss Australia, Dani Nicole Fitch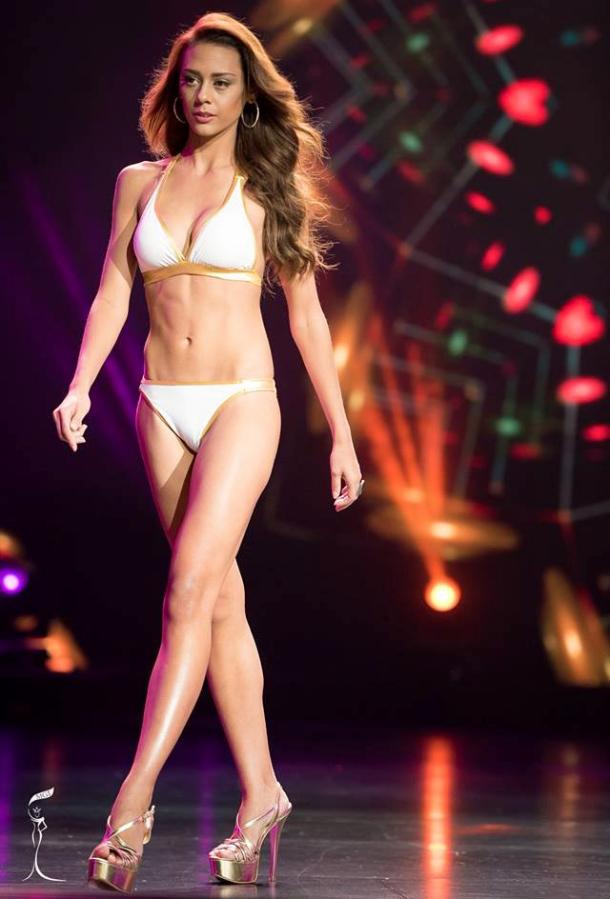 IMAGE: Dani, 27, has a masters degree in pharmacy and works as a medical science liaison officer for a laboratory. She is a huge fan of yoga.
Miss Cuba, Merys Navarro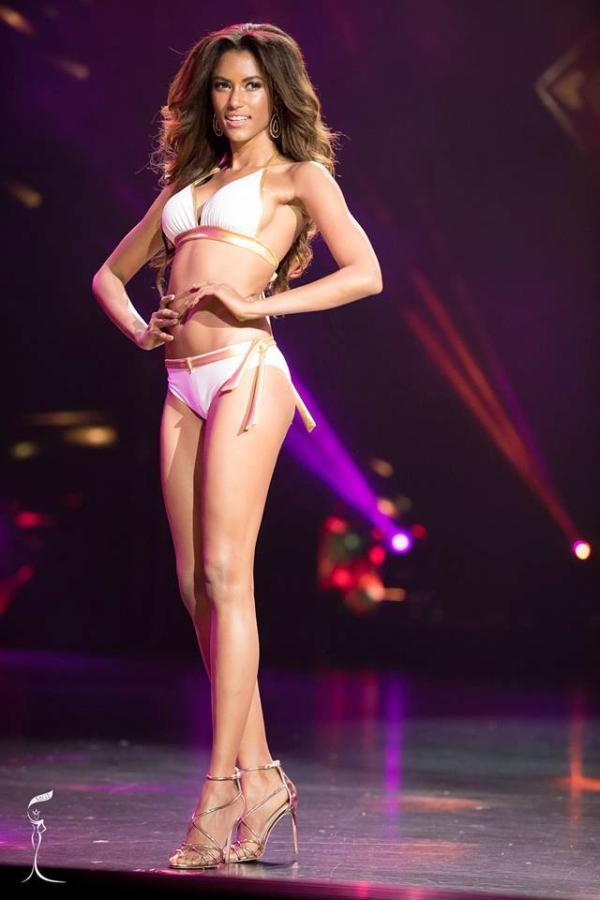 IMAGE: This dusky beauty from Cuba is a professional model, who now lives in Australia.
Miss Jamaica, Dianne Octavia Brown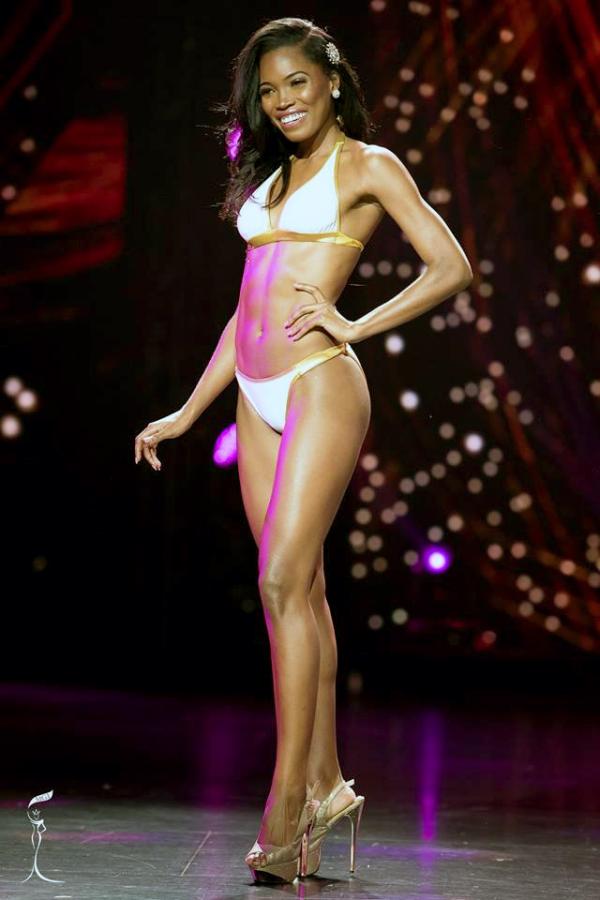 IMAGE: Here's a woman who wears multiple hats -- certified fitness trainer, fitness consultant and founder of discipline of beauty. When she's not modelling, this 25-year-old loves to spend time with her eight-year-old sister. She also won the Best Social Media title.
Miss Malaysia, Ranmeet Jassal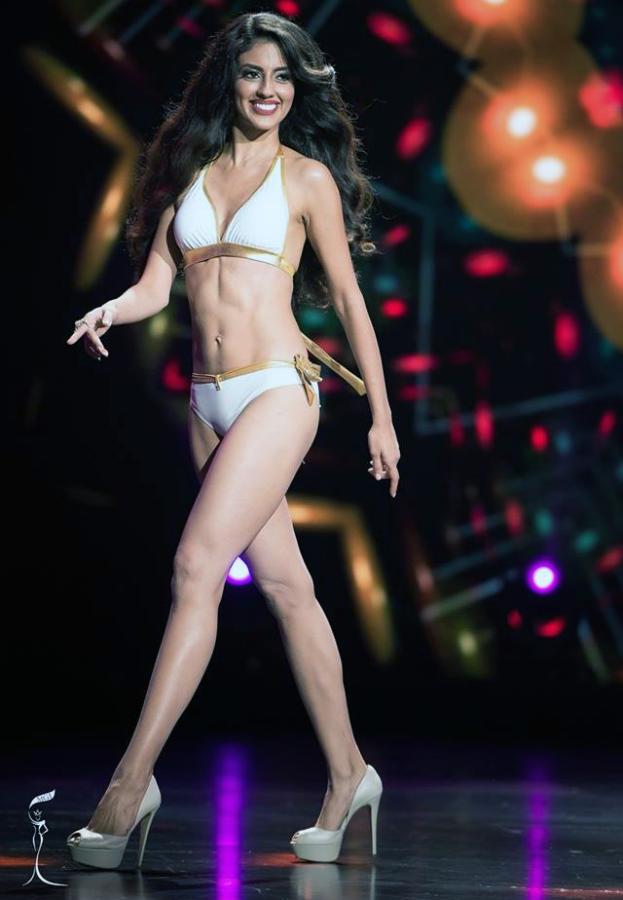 IMAGE: She is

a qualified first class honours medical doctor who graduated from the Rajiv Gandhi University of Health Sciences in India. Beauty runs in her blood -- her sister was Miss Malaysia Universe and mother was crowned Mrs Malaysia Classic. A music lover, she plays the drums and harmonium.
Miss Mexico, Paulina Flores Cantu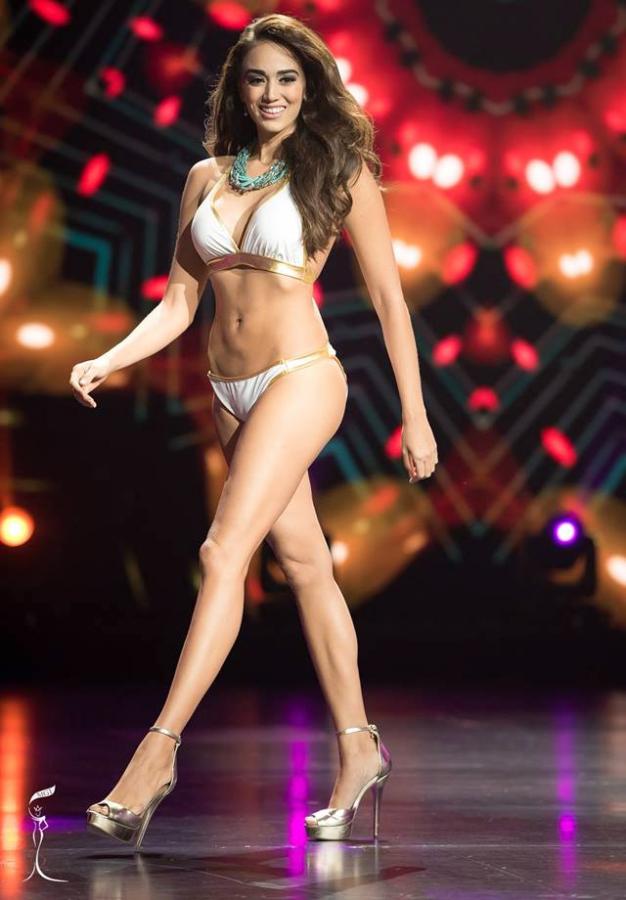 IMAGE: A fashion designer, Paulina, 25, loves to paint. She is very fond of animals and has four pets at home. A huge fan of Bikram Yoga, she gyms five times a week to stay fit.
Miss Portugal, Ana Ornelas Bomfim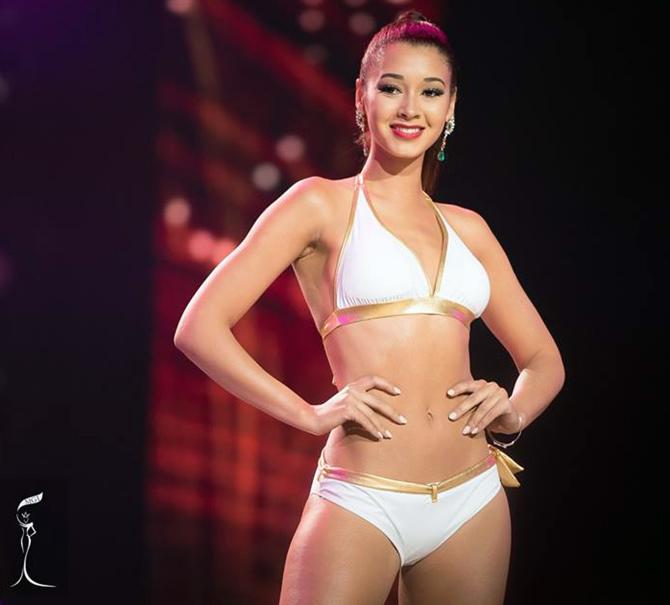 IMAGE: Ana, 25, loves to read, cook and dance. With a degree in business, she wants to become a successful entrepreneur someday.
Miss Spain, Adriana Rivas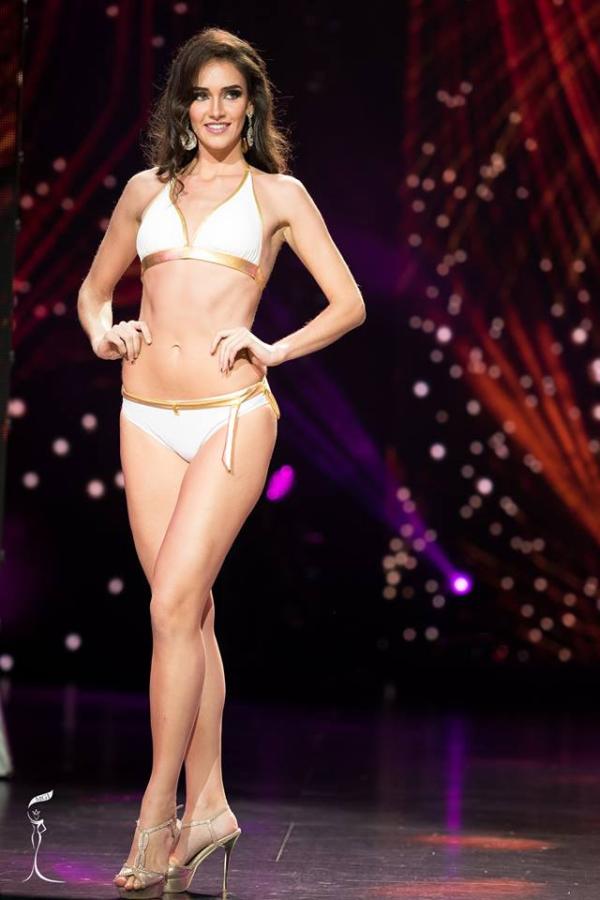 IMAGE: Twenty-five-year-old Adriana is an English Philologist. She teaches when she is not modelling. Adriana loves to read, write and take photographs.

Miss Tahiti, Vaiata Buisson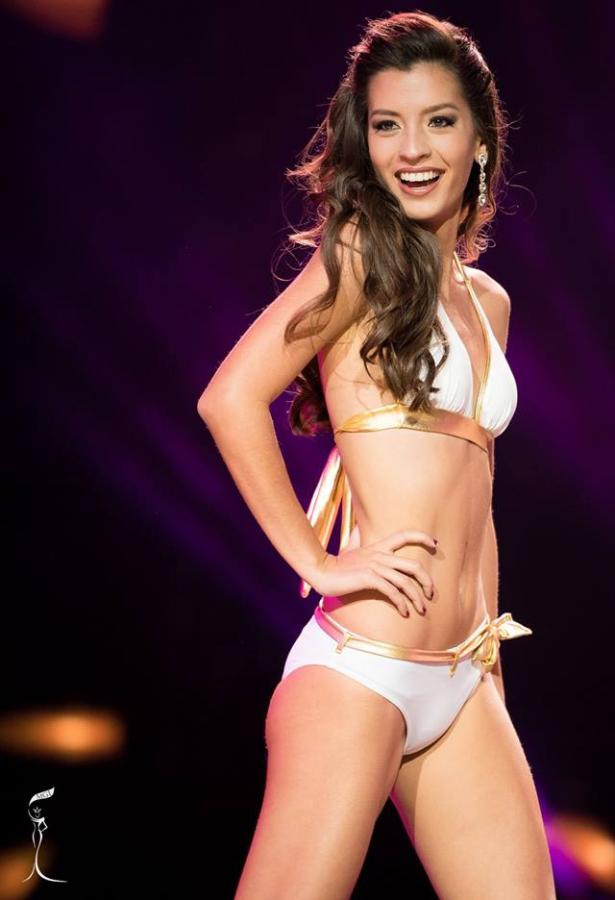 IMAGE: This is the first time a contestant from Tahiti made her debut in Miss Grand International. Vaiata, 22, is really passionate about dancing and has been practising her local Tahitian dance since the age of four.
Miss Venezuela, Debora Paola Medin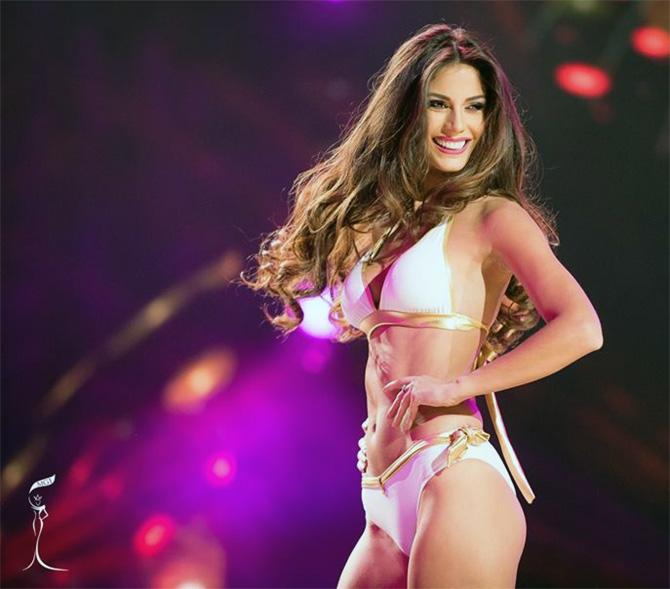 IMAGE: The vivacious Debora has got a degree in International Trade. Just 22 years in age, she loves to travel around the world and experience new cultures.
Miss Vietnam, Loan Thi Nguyen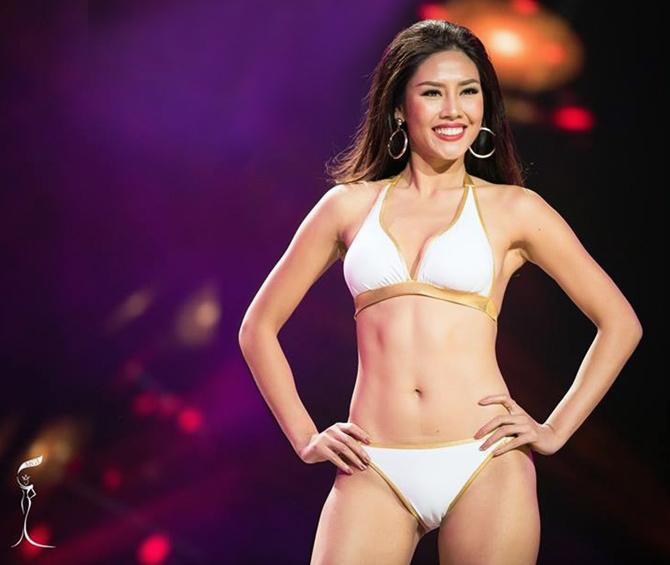 IMAGE: This 26-year-old is already the founder of a cosmetic company. Impressive, isn't it? The secret behind her svelte figure is gymming. She also used to be a volleyball player.
Miss Wales, Rachael Tate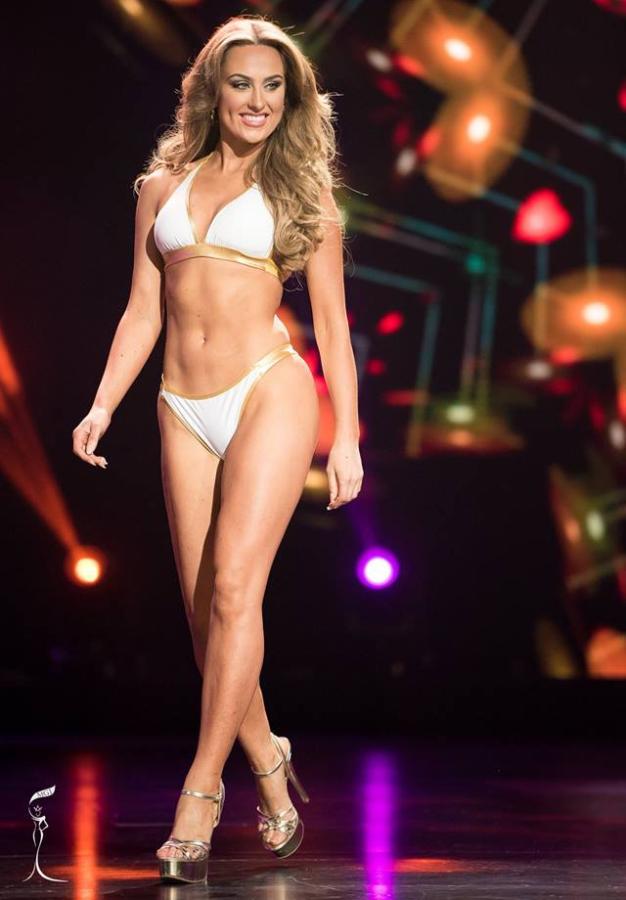 IMAGE: Rachael has a bachelors degree in law and works as a human resources advisor. She trains in Latin dance and was the youngest person ever to sit on the government council in her country. Rachael is very involved in the charity efforts and also helped set up the first food bank in her neighbourhood to feed poor people.