A dress exhibition that celebrates the fashion and style of the late Princess of Wales.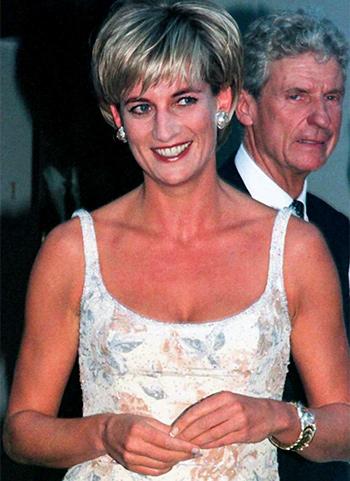 IMAGE:

Diana, Princess of Wales, at Christie's auction house in New York, wearing the Catherine Walker dress.


Photograph: Str Old/Reuters
On August 31st this year, it will be 20 years since Princess Diana died in a car accident in Paris.
As part of the events commemorating her life, Kensington Palace is showing a number of her dresses in a new exhibition 'Diana: Her Fashion Story' which opened to the public on February 24.
Visitors can trace the evolution of the Princess's style -- from the demure, romantic outfits of her first public appearances, to the glamour, elegance and confidence of her later life.
The exhibition boasts of an extraordinary collection of garments, including the iconic velvet gown, designed by Victor Edelstein, famously worn at the White House when the Princess danced with John Travolta.
Scroll down to see some of the outfits on display at the exhibition.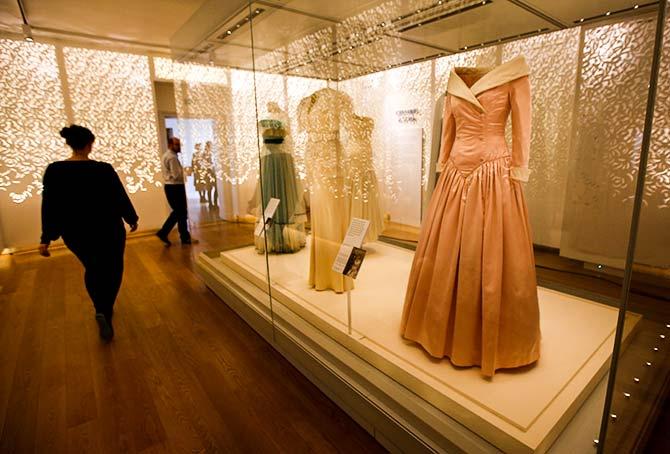 IMAGE: The pink Catherine Walker dress with elegant sleeves and a full, flowing ball skirt was worn by Diana at a gala performance by the Royal Ballet at the Berlin Opera House in 1987.

All photographs: Peter Nicholls/Reuters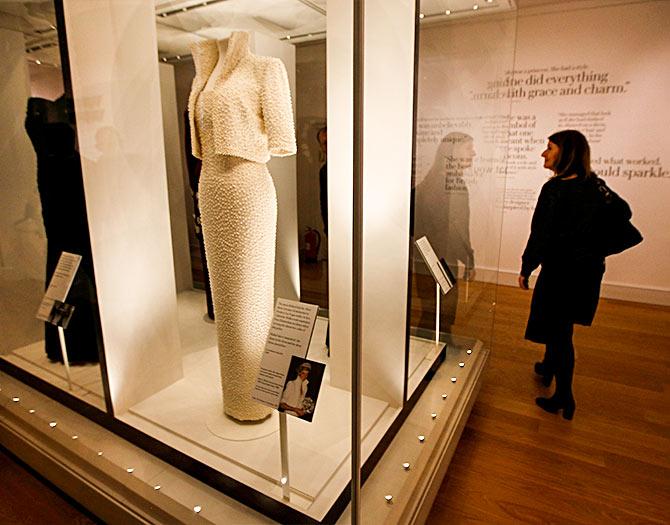 IMAGE: The white Catherine Walker gown, also known as the Elvis dress with matching bolero jacket that belonged to late Diana. She had worn it to a British Fashion Awards at the Royal Albert Hall.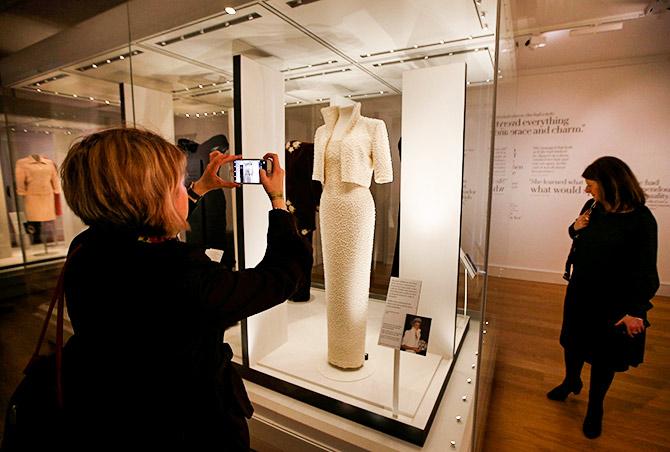 IMAGE: A visitor takes a picture of the white Catherine Walker gown.


Princess Diana had no qualms repeating her outfits. She wore this during a visit to the Culture Centre in Hong Kong too.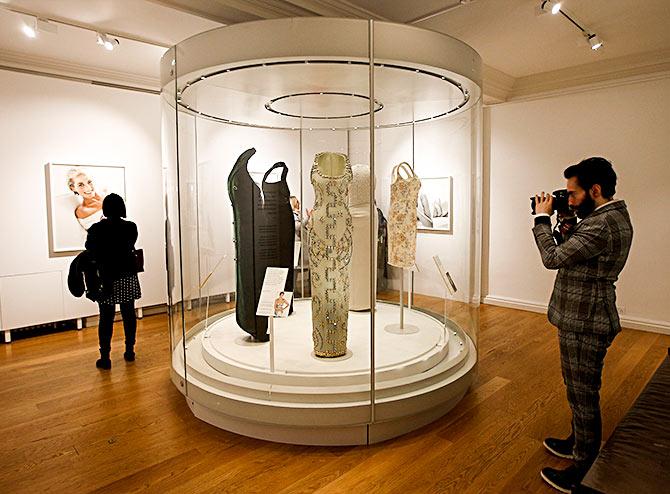 IMAGE: A visitor takes a snapshot of one of the dresses at the exhibition.
At the centre is the 1991 Versace ice-blue silk gown with beading worn for a Harper's Bazaar photoshoot.
To the extreme right is the

dress designed by Catherine Walker, which Princess Diana wore to a Christies Auction Gala in New York in 1997.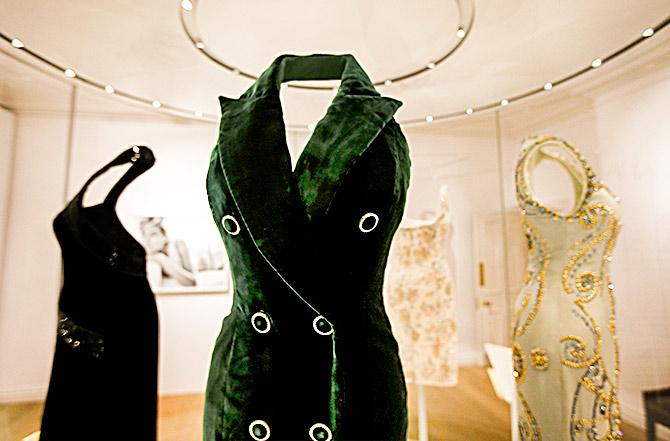 IMAGE: The 1992 Catherine Walker green silk velvet evening dress with velvet and diamante buttons worn for Diana's Vanity Fair photoshoot with Mario Testino in 1997.