An advocate of diversity, she is a South African lawyer turned model.
Meet Thando Hopa, the model with albinism, who is changing the narrative of the fashion industry.
She made history by becoming the first woman with the health condition to cover Vogue.
When Thando first heard the news of her appearing on the cover, she was in disbelief.
'I was in total disbelief when I was first contacted to do the cover. My mother thought I was going to be trafficked by a bunch of strangers,' she said in an interview.
'The shock was probably because we've never come across a woman with albinism on a Vogue cover,' she added.
'I felt a bit overwhelmed, thinking about the many barriers the very existence of this representation could break.'
Thando, who graces the cover of Vogue Portugal, wrote on Instagram that she once said to a close friend that it would really be lovely to see a woman with albinism on a Vogue cover.
But little did she imagine that the woman would be her.
'We are the ones we have been waiting for,' she reveals. 'I'm emotional because I see progress and get to form part of a progressive story and narrative.
'I got to a place in my career where I appreciate every specimen of my body and knowing that wherever I go, my existence, the way it is, has always and will always be enough.'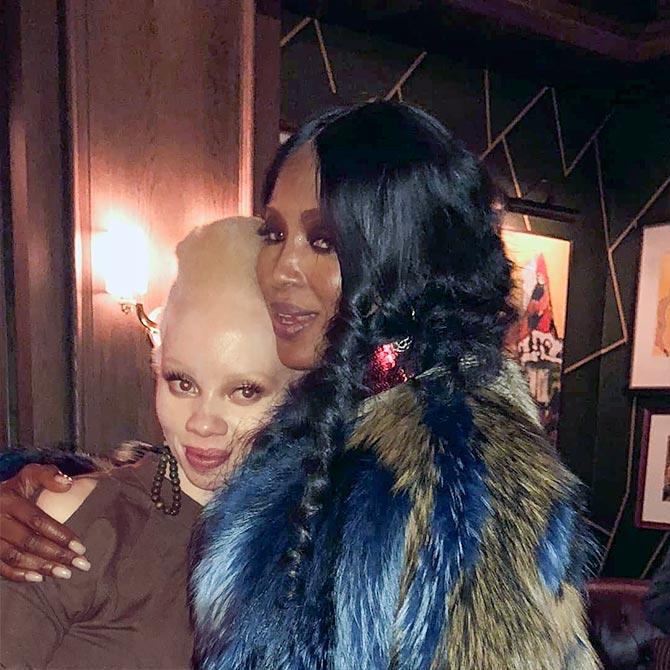 'They said 'some women feel liberated when they keep their clothes on and some women feel liberated when they take their clothes off',' she adds.
'Some people may think that these are two groups of women fighting for two different things, but in my view, this is a unified group of women fighting for one thing -- bodily sovereignty.
'My understanding is that women need environments that allow them to feel like they have control over their representation...
'The power clothes have in regulating a female body is actually frightening.
'Depending on which cultural environment she finds herself in, she's either pressured to show very little or show quite a lot of her body without any regard or respect for her sovereignty and choice.
'Other women themselves internalize this level of sexism, and we use cultural tools to subdue any authority our fellow sisters have over their bodies.
'Cultural tools are usually punitive in nature and usually a woman has to contend with the possibility of harm coming her way which is either physical, financial or emotional.
'If she says 'I do not want to' with anything that is intrusive or imprisoning with respect to her body, can we please allow that to be enough and for no further justification to be required from her...
'She does not owe us an explanation over HER body.'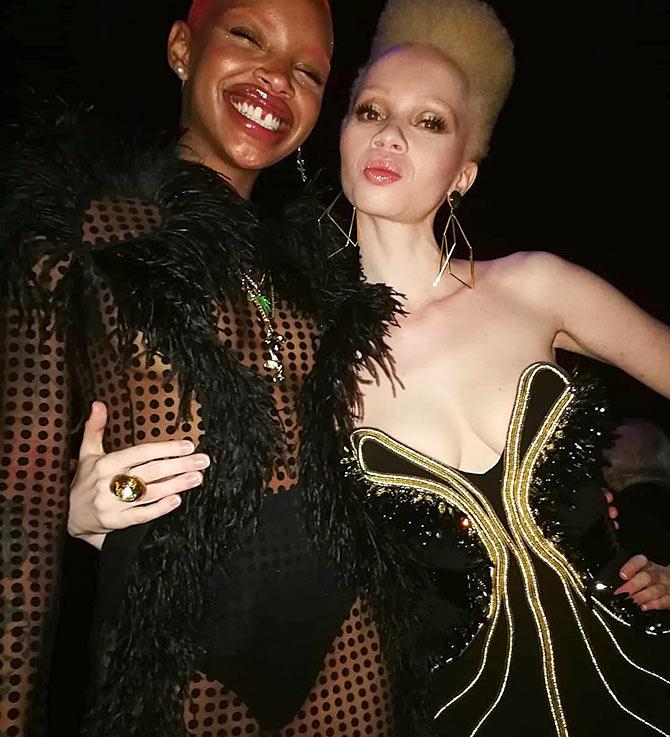 The 30-year-old is also a writer, speaker and activist.
In the past, Thando has featured in the 2018 edition of the Pirelli Calendar.
She was also the cover girl of Marie Claire South Africa's August 2017 edition.