A rising model, she has struggled with drug addiction in the past.
Meet Slick Woods, 21, a model who is rewriting rules with her clean-shaven head, coloured eyebrows, crooked teeth and a gapped-toothed grin.
An 'Instagirl' with 4,39,000 followers on the social media site, Slick has featured in the 2018 Pirelli Calendar alongside Naomi Campbell and Lupita Nyong'o and also modeled for Calvin Klein, Marc Jacobs and Yeezy.
The American fashion model feels that traditional beauty standards 'make women like her feel ugly'.
Take a look at some of her stunning pics!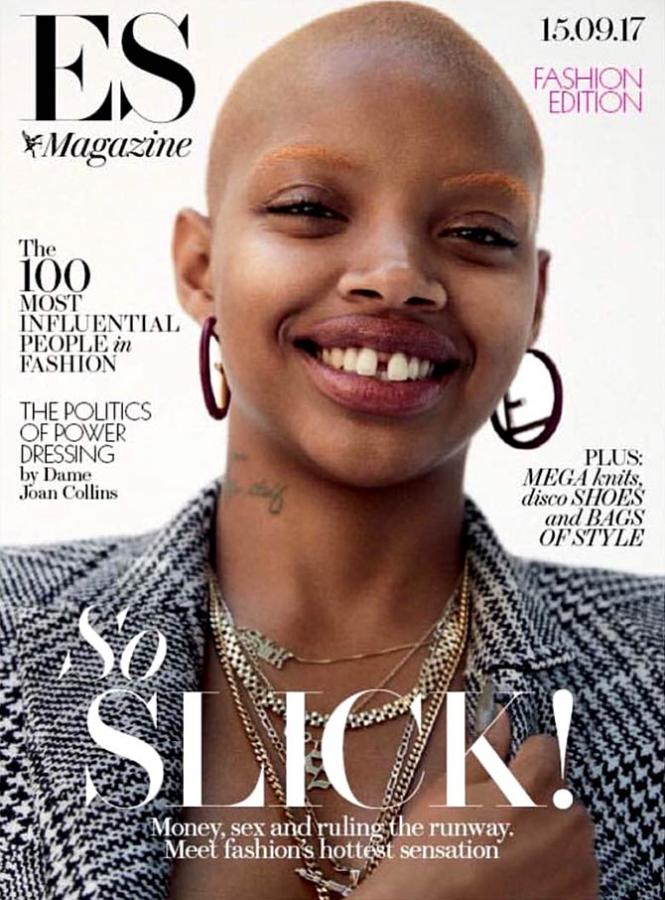 All photographs: Kind courtesy Slick Woods/Instagram
Born Simone Thompson, she was nicknamed Slick Woods by her friends.
Raised in Los Angeles, California by her grandmother, she has been rewriting beauty standards at fashion weeks since 2016.
At the age of four, her mother was sent to prison.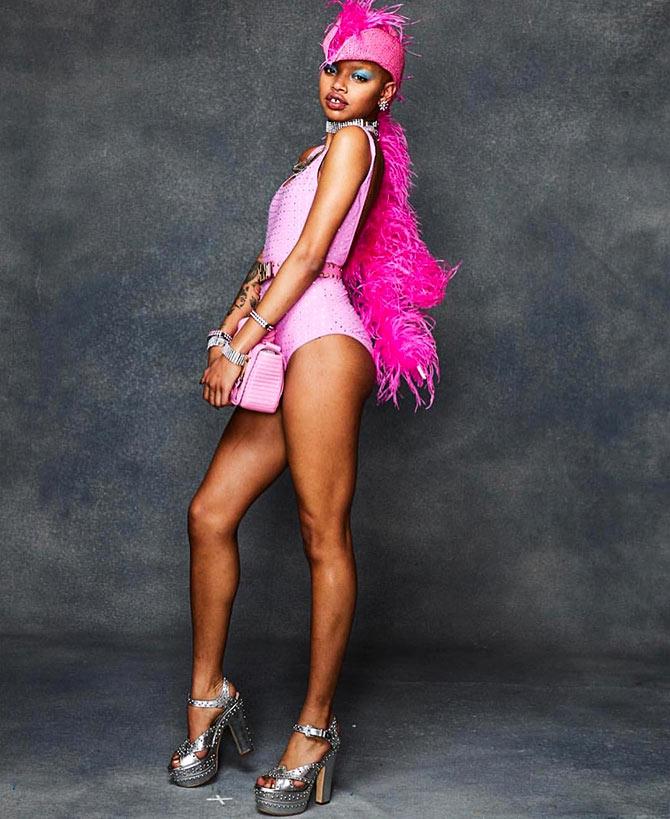 The summer heat was the real reason why she buzzed off her hair.
But the close crop has made her a favourite among designers, especially the ones embracing diversity in fashion -- Karl Lagerfeld gave her the stamp of approval at Fendi.
Until she was discovered three years ago, Slick was living in a drug den. She made money through various criminal means.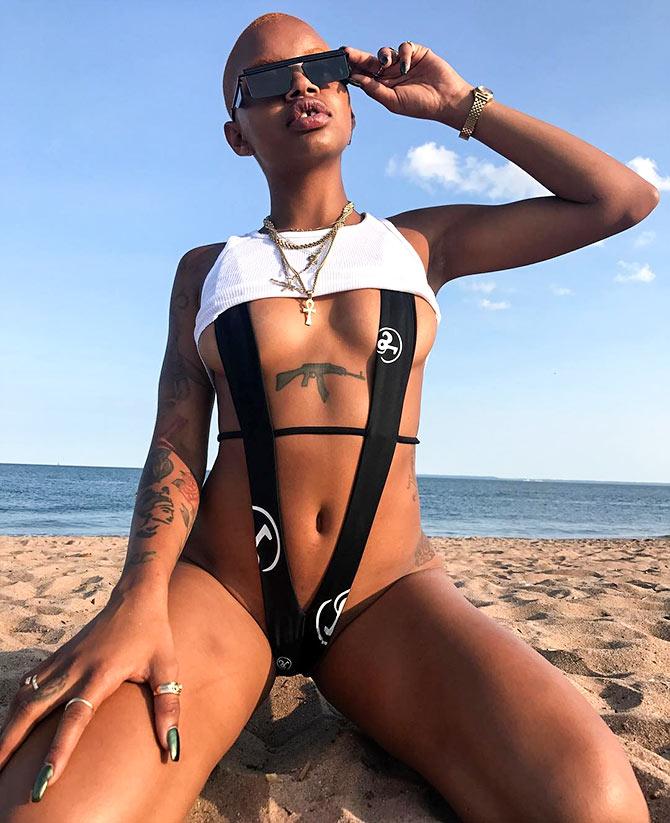 Over 5 ft 11 inches tall, Slick has featured on Models.com's The Hot List.
According to the Fashionista, 'she's been a much needed breath of fresh air for the modeling industry'.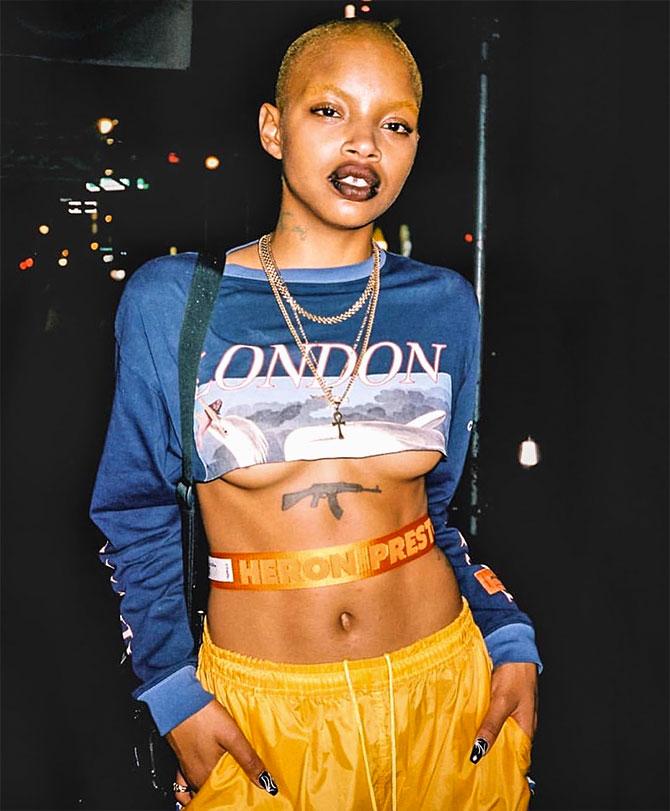 Her tomboy swagger and crooked smile have made her a household name in the international fashion industry.
She featured in the 2018 Pirelli Calendar as the Mad Hatter.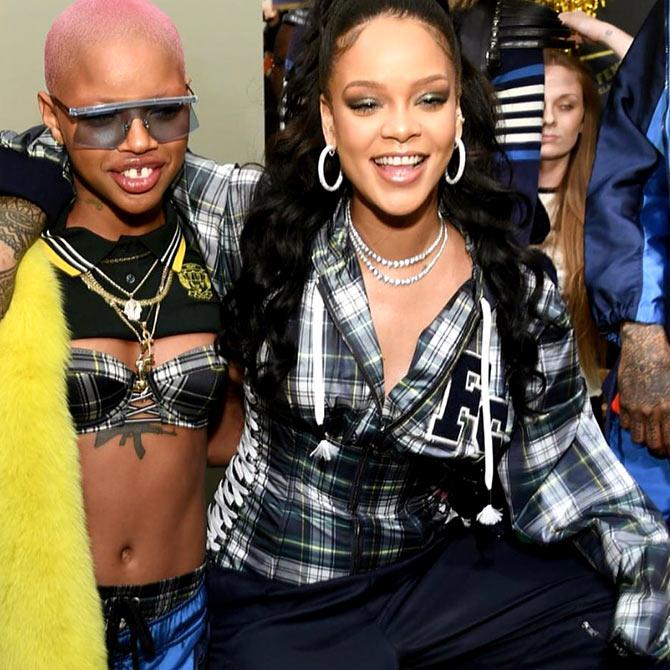 Last year, Slick was revealed as the face of Rihanna's make up brand Fenty Beauty.