She fell in love with reading as a child thanks to her mum.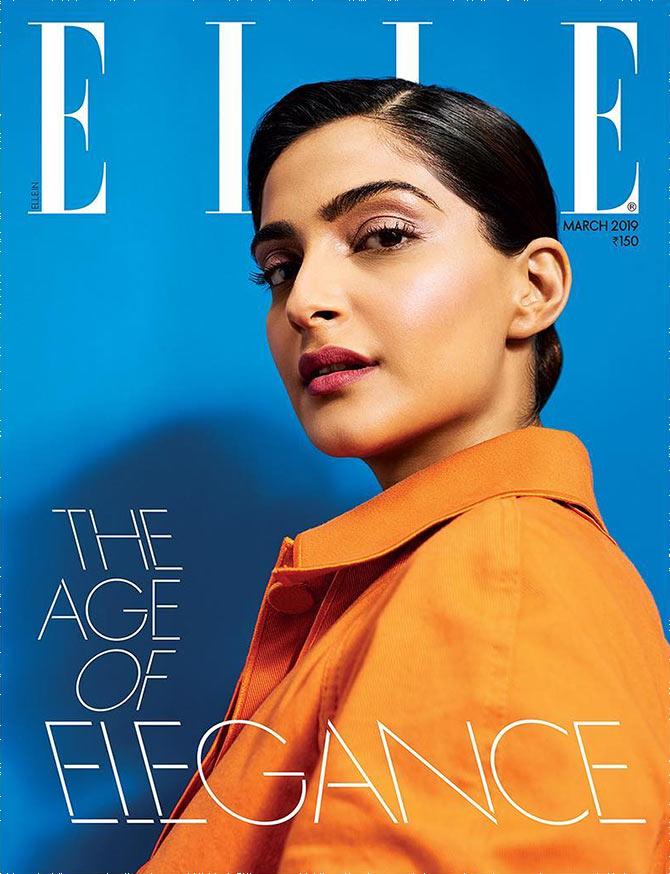 'My mum is a reader. You always want to be like your mum,' reveals Sonam Kapoor Ahuja in an interview with Elle.
The actor, who covers the mag's March issue, adds, 'My mother is beautiful. She used to model.
'I was like, 'Oh my God, this beautiful woman with big glasses is reading all the time. Maybe I should read, too.' That's how I started.
'Also, she used to read to us when we were younger. And she wouldn't finish the story so we'd always want to know the end. And that was very smart.'
Dressed in a tangerine Fendi coat, the actor charms on the cover. With her hair tied in a neat bun and lips pinks, she is the picture of elegance.
'Reading makes you have more empathy and more patience,' she shares.
'You build more of an imagination. I understand people better because I read.
'Books have taught me that human beings have a huge capacity to be good -- and it's always a choice.'
The cover has been photographed by Bikramjit Bose and Rahul Vijay.