Pictures from the 41-year-old supermodel's latest lingerie campaign have been leaked. And from what we hear, she looks hot!
This and more from our fashion round-up, in which we bring you the latest on supermodels, style, designers and everything in-between!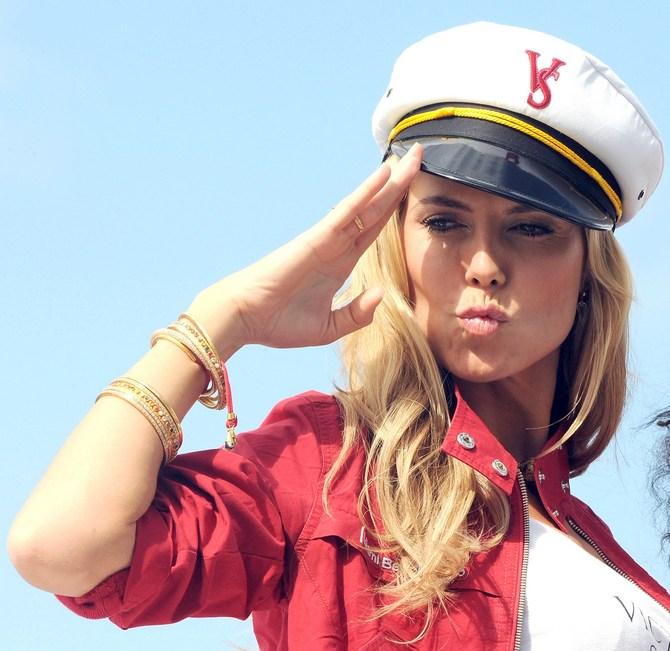 Supermodel Heidi Klum is releasing her own lingerie line. In some leaked campaign pictures, the 41-year-old model could be spotted wearing only a pair of black lace undergarment, reported Ace Showbiz.
In one photo, Klum is lying on the bed while covering her modesty with both hands.
She flashes a cheeky grin at the camera as her hair is messily styled around her face.
Another shot shows the Project Runway host and judge lying on her side while showing off her long legs.
Back in October, it was announced that Klum teamed up with Australian lingerie brand Bendon to launch Heidi Klum Intimates in January 2015.
The New Zealand-based company previously worked with Elle MacPherson for 25 years.
Source: PTI

File Photograph: Gustavo Caballero/Getty Images
---
Marilyn Monroe tops calendar icon list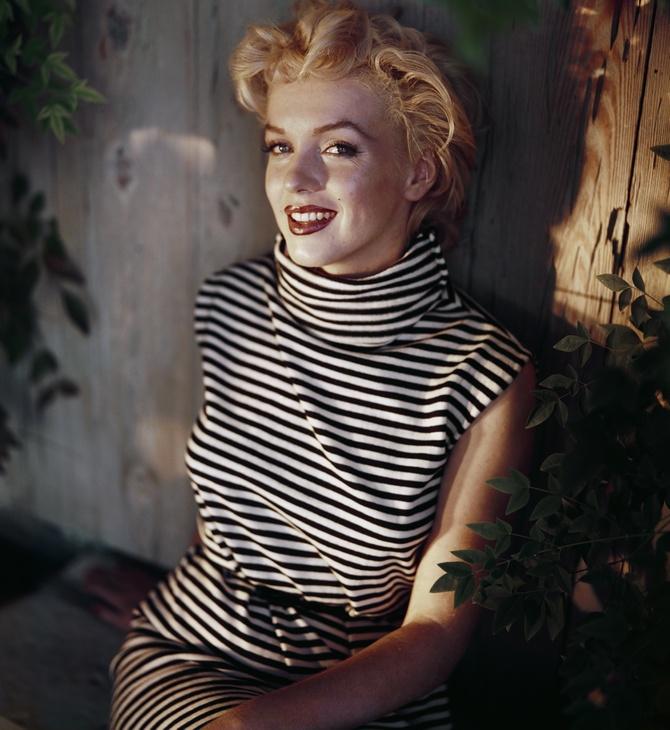 Hollywood icon Marilyn Monroe has topped the calendar icon race along with singer Kylie Minogue.
Glenn McWhinney of Calendar UK said that Monroe was one of the world's original pin-ups and Minogue had been favourite for over 30 years, reported Daily Star.
"Marilyn Monroe is one of the world's original pin-ups. And Kylie has been a favourite for over 30 years.
"I guess you could say that class really does retain its appeal.
"Perhaps we will see Michelle Keegan still going strong in 2024!" McWhinney said.
The late beauty and Minogue, 46, have beaten younger celebrities former 23-year-old Towie lingerie model Sam Faiers and 27-year-old 'Apprentice' actress.
Source: PTI
Photograph: Baron/Getty Images
---
Carrie Underwood to launch lifestyle clothing line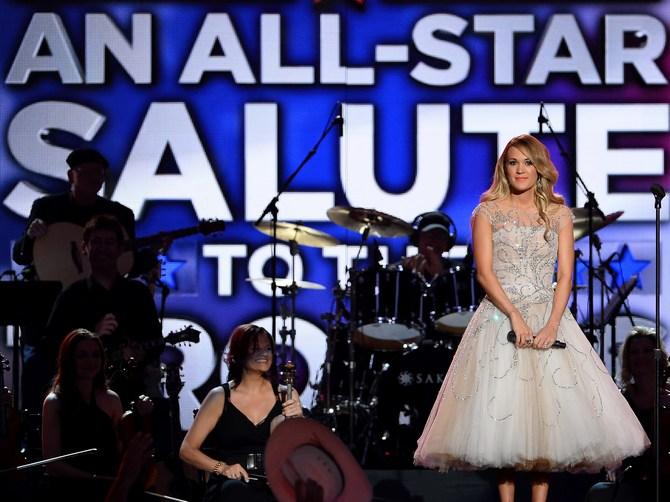 Singer Carrie Underwood is set to launch a lifestyle clothing collection, named, CALIA.
The 31-year-old Last Name hitmaker has designed CALIA for active women who require transitional pieces to take them from running errands to working out, reported People magazine.
The range has been created in collaboration with Dick's Sporting Goods, with the collection set to be sold exclusively with the US retailer.
"It has been such a rewarding experience working with Dick's Sporting Goods on all aspects of the design process for CALIA, from choosing fabrics to making sure the look, feel and fit is right for active women.
"The inspiration for this line came from my desire to have clothes that seamlessly take me from workouts, to errands, to rehearsals and beyond," she said.
Underwood, who is currently expecting her first child, a son, with her husband Mike Fisher, said she hopes her stylish line will inspire and encourage busy women to stay fit and healthy.
"As someone who is passionate about health and fitness, I'm excited to offer women a wardrobe that will move with them and encourage them to stay on the path of leading an active lifestyle," she added.
The singer is not the first star to try her hand at designing her own range of activewear. Actress Kate Hudson also launched her own brand of sportswear, Fabletics, last year.
Source: PTI
Photograph: Ethan Miller/Getty Images
---
Blake Lively's relaxed pregnancy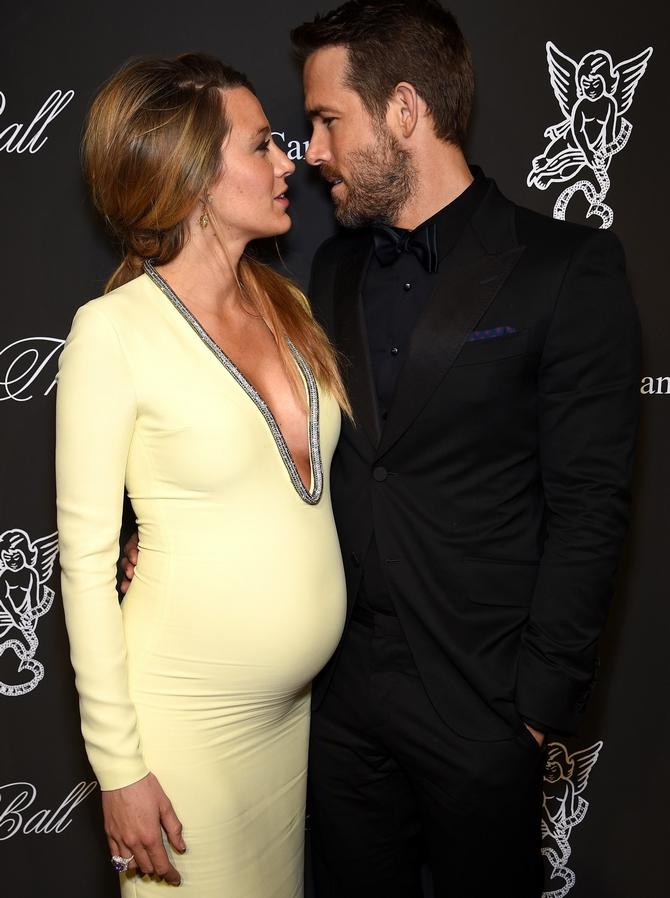 Blake Lively has credited her actress mother Elaine and sisters Robyn and Lori for having a relaxed pregnancy.
The pregnant Age of Adaline actress said she will lean on lessons she learned from family members while raising her own child, reported Us magazine.
"If I could pass along anything that my mother or my sisters taught me I feel like my kids would be very well off.
"But also I'm fortunate enough to be amongst women like this...," Lively, 27, said.
Ryan Reynolds' wife attended L'Oreal Paris 2014 Women of Worth Celebration to honour women who've made a difference, including a 16-year-old honouree named Britney who started a charity to raise funds for cancer research and management.
"I am fortunate enough to come across people like that and anything I learn from them -- to be able to expose my children and instill any sort of values or motivation in them. That's exciting," she said.
Source: PTI
Photograph: Dimitrios Kambouris/Getty Images
---
Kendra Wilkinson: I had suicidal thoughts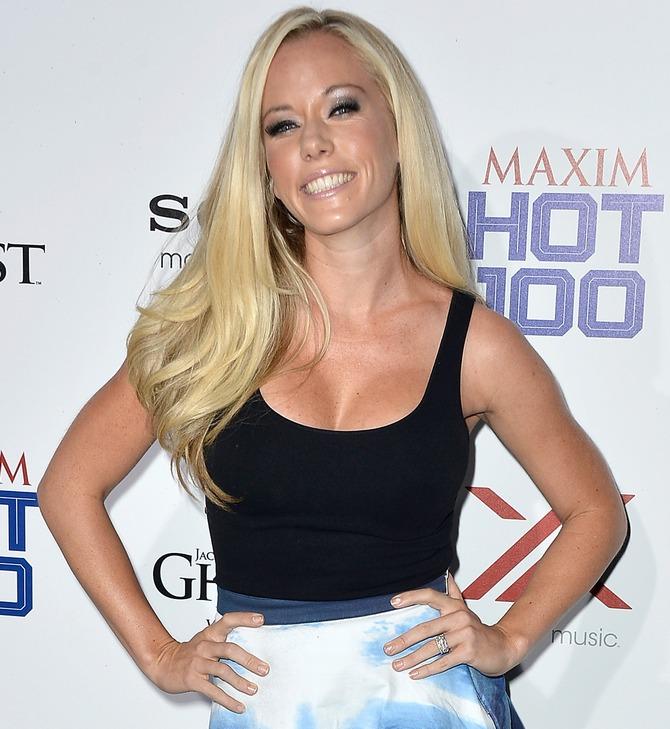 Kendra Wilkinson says she thought about ending her life after being told her husband allegedly had an affair with a transsexual model.
The Former Playboy model said she had suicidal thoughts during her marriage crisis, reported Contactmusic.
"I was at a real low. I even questioned my life.
"If it wasn't for breastfeeding Alijah, the bond I had with her, I feel like I would have probably ended my life.
"I felt like I'm not even supposed to be here," she said.
The 29-year-old star makes the confession in the special two-part finale of her reality series Kendra On Top.
The episode will also feature Kendra's first on-screen interview with her former American football player husband Hank Baskett since the news broke of his alleged infidelity.
Source: PTI
Photograph: Frazer Harrison/Getty Images