The singer reveals how she lost those extra pounds.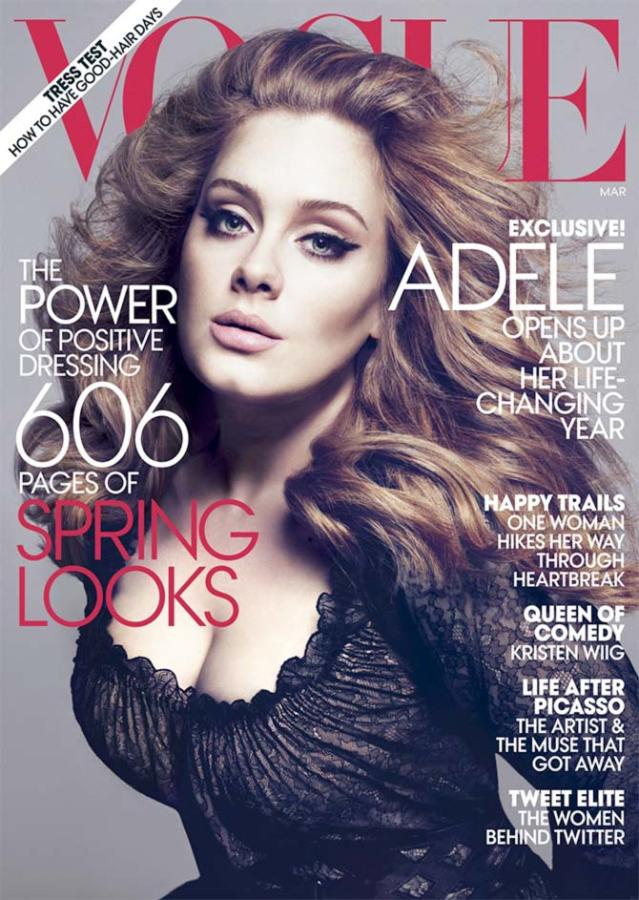 When Adele declared that she is not going to lose weight because someone tells her to, adding "I make music to be a musician, not to be on the cover of Playboy," nobody thought she would debut a slimmed-down figure after a three-year break.
Now, the Sun has revealed how the 27-year-old singer managed to ditch her unapologetic pro plus-size stance and achieve her slender new frame that was highlighted on the cover of Vogue magazine, News.com.au reported.
The secret behind Adele's weight loss is her no-nonsense personal trainer Pete Geracimo and the gruelling training regimes that she has adopted to get fit for her new world tour.
The manager of swanky 12, 200 dollars-a-year gym KX, in Kensington, West London helped the 'Rolling in the Deep' hit-maker lose at least 14 kg by getting the mother-of-one to work out with weights, which she says she likes, a tough circuit regime called the Modified Strongman Workout and a punishing, high-intensity program called Tabata, which she says she really doesn't like.
Adele recently shared a hilarious black-and-white picture on social media of her looking miserable while in the middle of a weight-machine session.
She said that she has hit the gym only to shape up for her 105-date world tour and to be healthy for Angelo, her three-year-old son with charity boss Simon Konecki.
Image: Kind courtesy Vogue magazine cover