Fashion designer to the stars, Oscar de la Renta is no more.
de la Renta (82) was the couturier to Hillary Clinton, Cameron Diaz, Penelope Cruz and Jacqueline Kennedy.
Most recently, he'd designed Amal Alamuddin's wedding gown.
He was diagnosed with cancer in 2006.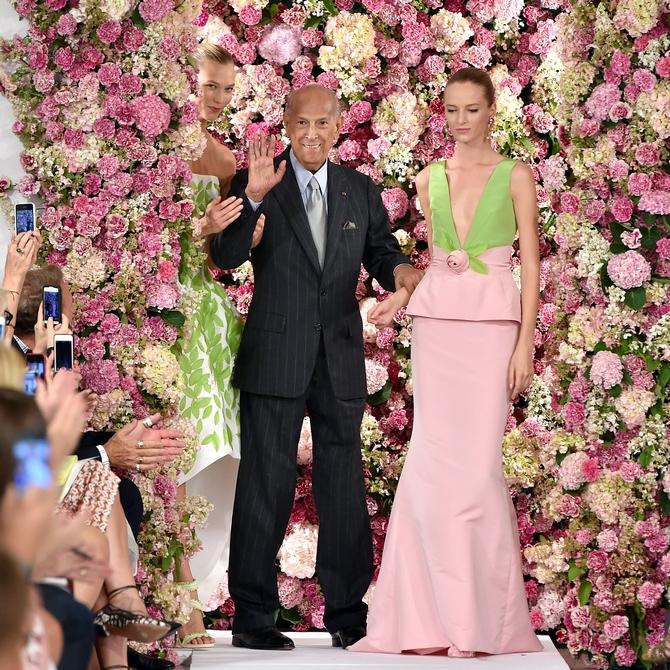 Ace fashion designer Oscar de la Renta, who has dressed celebrities from US First Lady Hillary Clinton to actresses like Cameron Diaz, has passed away after a long battle with cancer. He was 82.
De la Renta died last night, a family member confirmed.
The Dominican-American designer was diagnosed with cancer in 2006, reported ABC News.
De la Renta was touted as one of the most sought-after fashion designers in the world. He was particularly known for his red carpet gowns and evening wear.
His silk-taffeta and chiffon gowns were praised as pieces of art.
He recently designed Hollywood superstar George Clooney's wife Amal Alamuddin's wedding gown, which was an ivory beaded-tulle dress.
Born in 1932, de la Renta left home at 18 to study painting in Madrid.
He later developed a love of fashion design and began an apprenticeship with Cristobal Balenciaga, who became his mentor, and then, landed a job with Lanvin in Paris.
Soon after, he moved to New York City.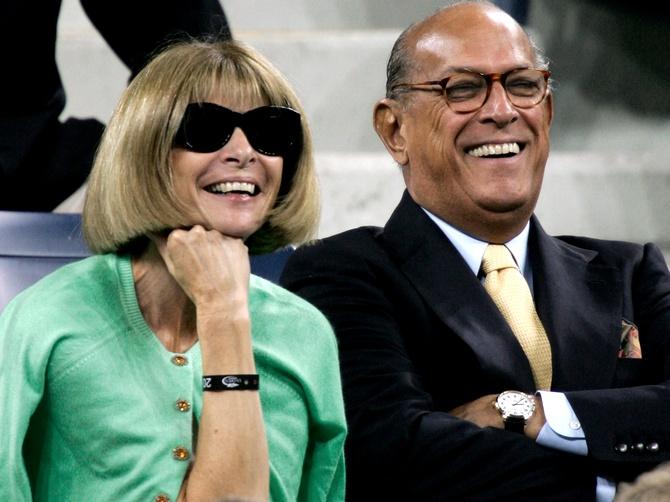 It was under designer Jane Derby that de la Renta fully launched his label in 1965. His moniker included everything from evening gowns, bridal wear, the fragrance OSCAR, homewares and furnishings.
He became internationally known in the 1960s as one of the couturiers to dress then US First Lady, Jacqueline Kennedy.
Of those he made to sparkle at inaugural balls, premieres and award ceremonies were Oprah Winfrey, Sarah Jessica Parker, Cameron Diaz, Penelope Cruz, Kerry Washington among many others.
From 1993 to 2002, de la Renta designed the haute couture collection for the house of Balmain, becoming the first Dominican to design for a French couture house. In 2006, the Oscar de la Renta label diversified into bridal wear.
De la Renta married editor-in-chief of French Vogue Francoise de Langlade in 1967.
They were married until her death in 1983.
In 1989, the designer married Annette Engelhard, daughter of Franz Mannheimer and Jane nee Reiss. De la Renta had stepchildren from both marriages.
He also had an adopted son, Moises de la Renta.
De la Renta received many recognitions in his long career, including the Coty Award (the US fashion industry 'Oscars') in 1967 and 1968.
He was inducted into the Coty Hall of Fame in 1973. He was also known for his involvement in
philanthropy.
He served on the boards of several charitable institutions such as New Yorkers for Children, the America's Society.
Lead image: Designer Oscar de la Renta (C) and model Karlie Kloss (L) walk the runway at the Oscar De La Renta fashion show during Mercedes-Benz Fashion Week Spring 2015 on September 9, 2014 in New York City.
Photograph: Slaven Vlasic/Getty Images
Below: Editor-in-chief of Vogue, Anna Wintour (L) with designer Oscar de la Renta (R)
Photograph: Mike Segar/Reuters