"Fly less," says Freida Pinto of her 2015 beauty resolution.
As we kick-start the New Year, the caramel-skinned style chameleon shares the joys of fragrant saris and baby fingers.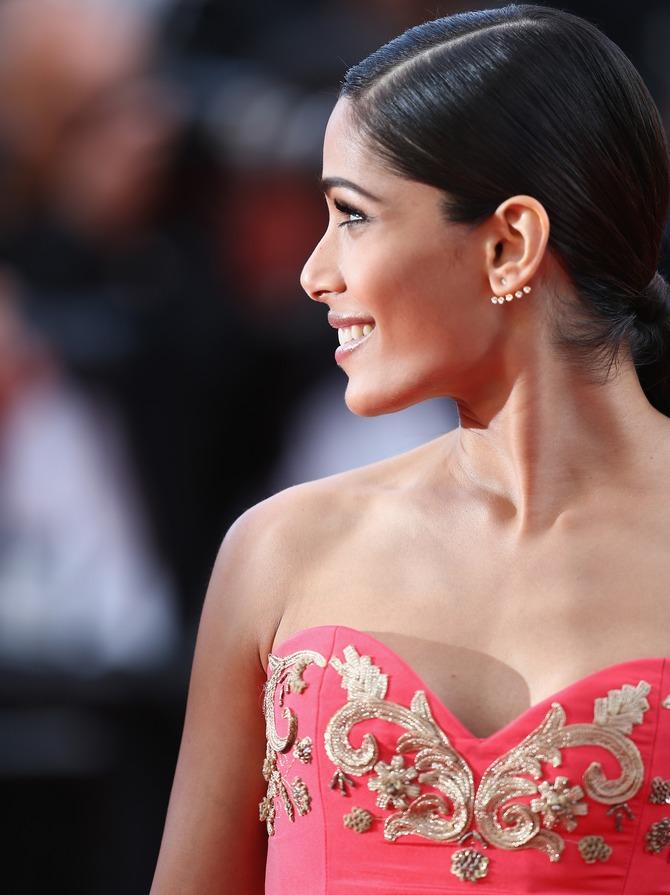 Signature red carpet look:
Dewy skin, strong liner and red lips.
Spa secrets:
I'm not about rubs and tickles.
It's got to be deep and intense and admittedly a little painful.
I like reflexology, Shiatsu and Thai massages.
The best place I found is Green Spa in Shanghai; now this is not for the fainthearted.
I also love Vida Spa in Vancouver.
Fitness files:
I do a combination of yoga, cardio at the gym, TRX and some freestyle dancing.
Dancing makes me happy; everyone needs a little serotonin boost in the body.
Diet discipline:
I don't follow a fixed diet. I change things up but I always try to eat in moderation and avoid sugar and white flour as much as I can. My guilty indulgences are chocolate fondant and butterscotch pot de crème.
Heaven scent:
I love anything with lavender and spices for nights and something with citrus for daytime wear.
Red alert:
Pinto chose an intense deep-pigmented red that is just like her—bold yet soft, with a lasting impression.
To read more grab your copy of Vogue India's January 2015 issue, out on stands.
As told to Sneha Mankani/Vogue
Photograph: Andreas Rentz/Getty Images