These hot celebs have taken their passion for cooking to a new level.
Models have often been accused of starving themselves to achieve the perfect body.
But here are a bunch of models who eat and love to cook for others too!
Some have their own culinary shows, while others are sharing their interesting recipes and food stories with the world through their cookbooks.
Take a look at eight such models-turned-chefs and cookbook authors.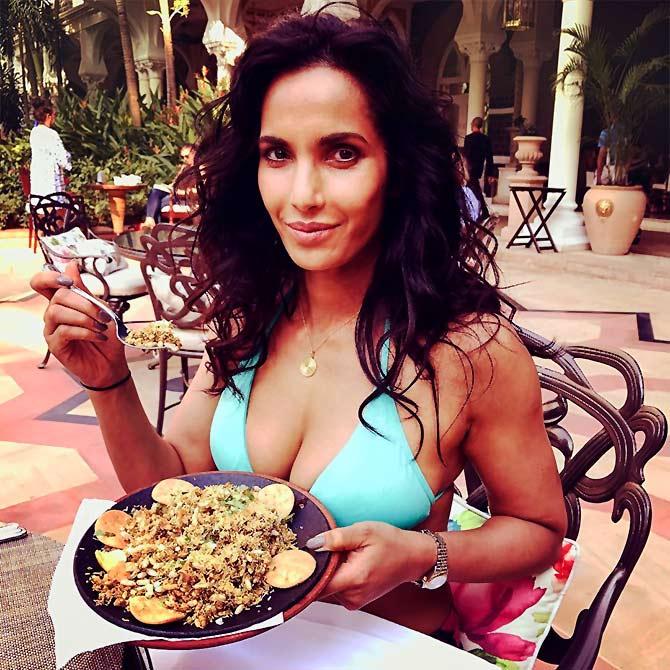 IMAGE: Padma Lakshmi, 46, is a rare combination of a model who loves good food and has an envious body.
Earlier, she grabbed headlines for sashaying down the ramp and now she's donned the celebrity judge's hat on Top Chef. This model-turned-cookbook author and television host is currently hosting Season 13 of Top Chef on TV.
She's published several cookbooks including bestseller Tangy Tart Hot and Sweet and has her own line of spices and tea too!

Photograph: Kind courtesy Padma Lakshmi/Instagram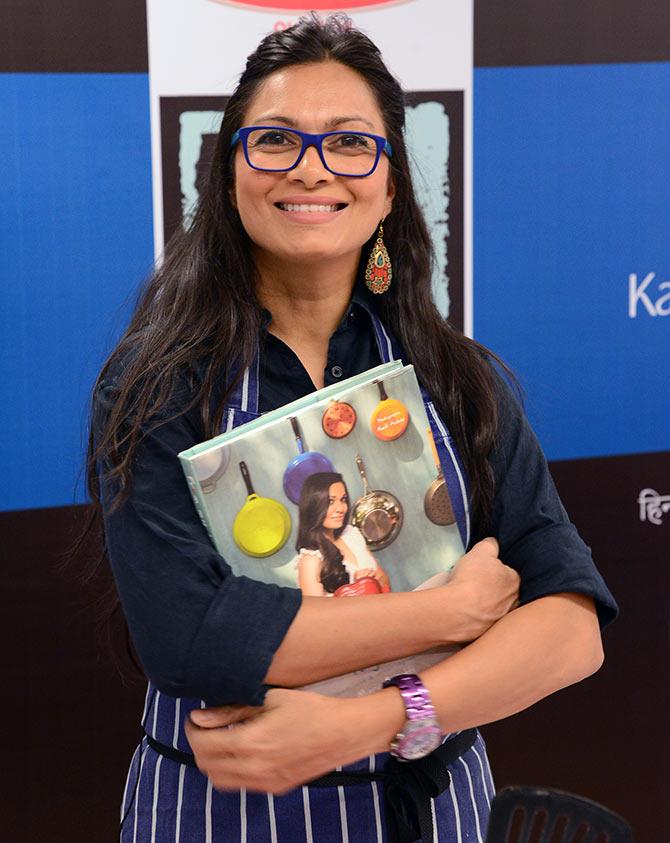 IMAGE: One look into Maria Goretti's kitchen and you'll go green with envy.
The VJ-turned-author and chef has a cookbook titled From My Kitchen to Yours to her credit.
Maria took to cooking when her son turned two-and-a-half, so that she could feed him interesting stuff.
She launched

her first book

From My Kitchen To Yours: Food, Love And Other Ingredients and enjoys sharing recipes on her blog. She also hosts a food show on television.

Photograph: Rediff archives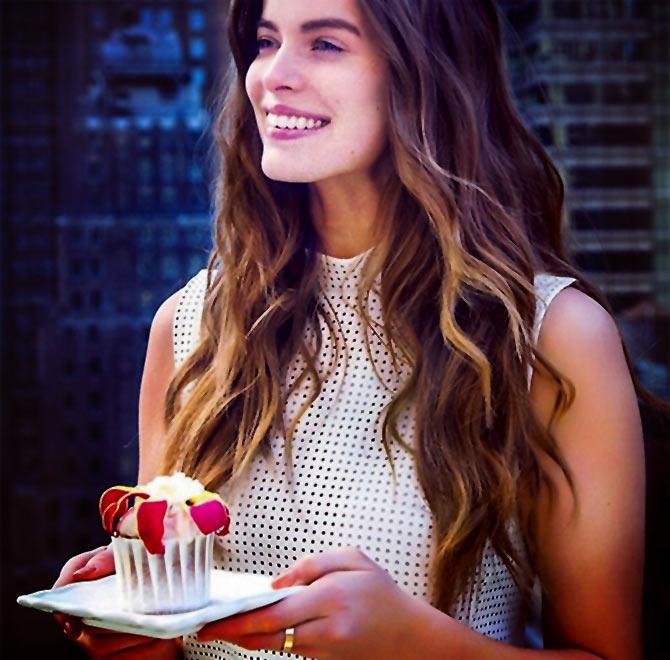 IMAGE: Robyn Lawley is a Sports Illustrated model, foodie, author of Robyn Lawley Eats and nature lover.
'Growing up baking was my biggest passion, I would make tarts and cheesecakes, cookies and pies. Whipping something that was liquid then rises like magic into a cake is still incredible to watch,' she revealed on her blog.
Cooking is her way to spread happiness and she has a wonderful garden from where she gets her basic ingredients to cook.

Photograph: Kind courtesy Robyn Lawley/Instagram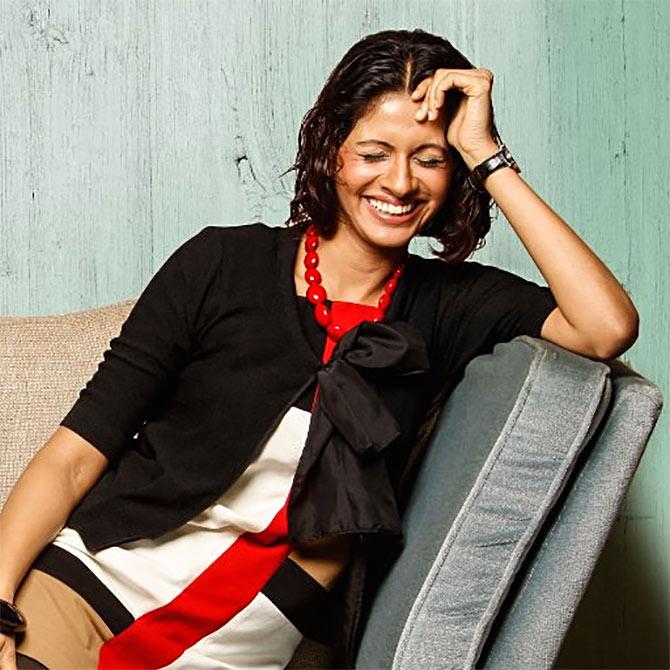 IMAGE:

Former Miss India International

Shvetha Jaishankar has many hats to wear -- model, MBA from the Indian School of Business, Hyderabad, doting mother to two daughters and cookbook author.
In her book Gorgeous: Eat Well, Look Great,

28 of India's top actors and models shared their favourite recipes, their fitness routines and their food philosophies.



Photograph: Kind courtesy Shvetha Jaishankar/Twitter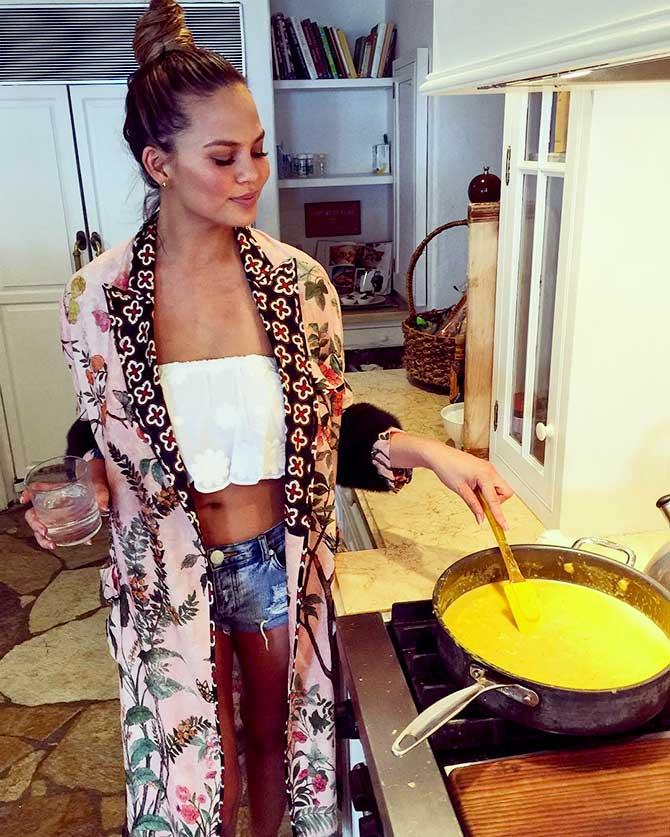 IMAGE: Looks like model Chrissy Teigen can't get over her love for food. When she's not attending red carpet events, playing doting mom or modelling, Chrissy puts on her chef's hat and experiments in her kitchen. Her Instagram followers are often treated to delicious pics of the model's culinary adventures in the kitchen.
Her first cookbook Cravings has several enjoyable and easy recipes.

Photograph: Kind courtesy Chrissy Teigen/Instagram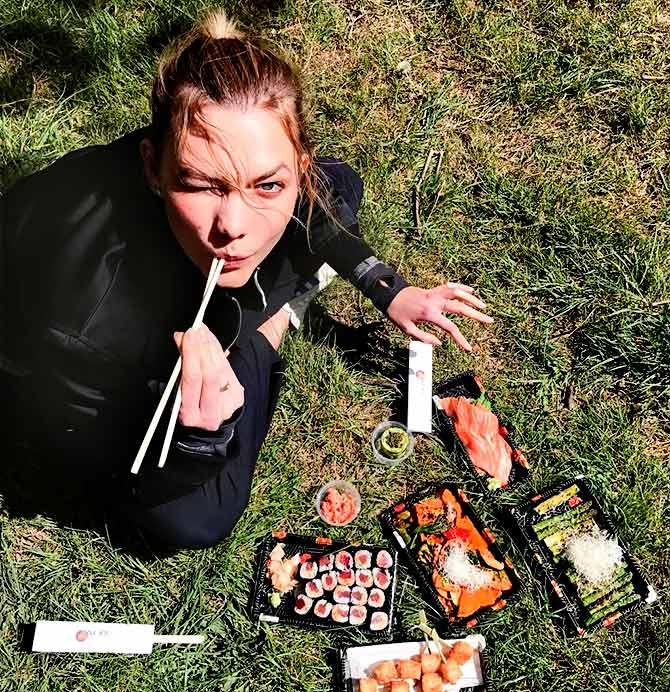 IMAGE: American model Karlie Kloss' fortune is valued at $10 million and she has doubled her earnings since 2015. But she's been in the news not just for her modelling career.
Supermodel Karlie Kloss' mother was an amazing cook and that's probably how she got introduced to cooking.
At the age of 16, she got an 'aha' idea while baking -- she decided to fuse her love for food with charity and introduced her healthy, vegan cookies called Karlie's Kookies, which are sold to benefit hungry children -- every tin contributes to 10 meals for hungry children.
Photograph: Kind courtesy Karlie Kloss/Instagram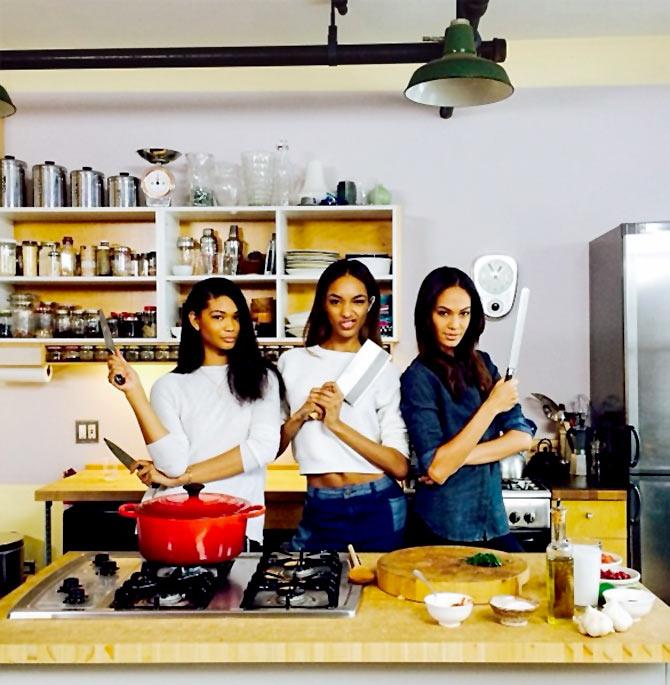 IMAGE: Jordan Dunn in the kitchen with Joan Smalls and Chanel Iman.
The model's cooking show How It's Dunn was extremely popular and exciting. The show was set in Thailand and Jordan shared her experiences exploring the local markets there to source ingredients to cook her favourite Thai cuisine. When she's not modelling or shooting her show, Jordan keeps herself busy by making some interesting food for her son.

Photograph: Kind courtesy Jourdun Dunn/Instagram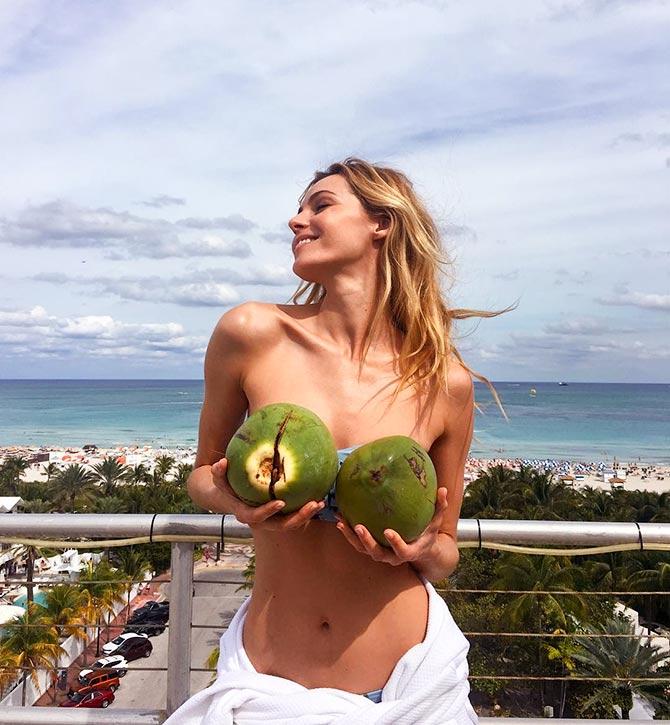 IMAGE: New York-based model Valentina Zelyaeva, who is the stunning face of Ralph Lauren, doesn't just like posing with food! She's got plenty of healthy recipes for her followers and fans.
When she's not modelling, she's cooking up some utterly delicious smoothies and healthy shakes.
She loves eating raw food and has been encouraging her followers to do the same.

Photograph: Kind courtesy Valentina Zelyaeva/Instagram