Don't miss the hottest buzz from the world of fashion and entertainment.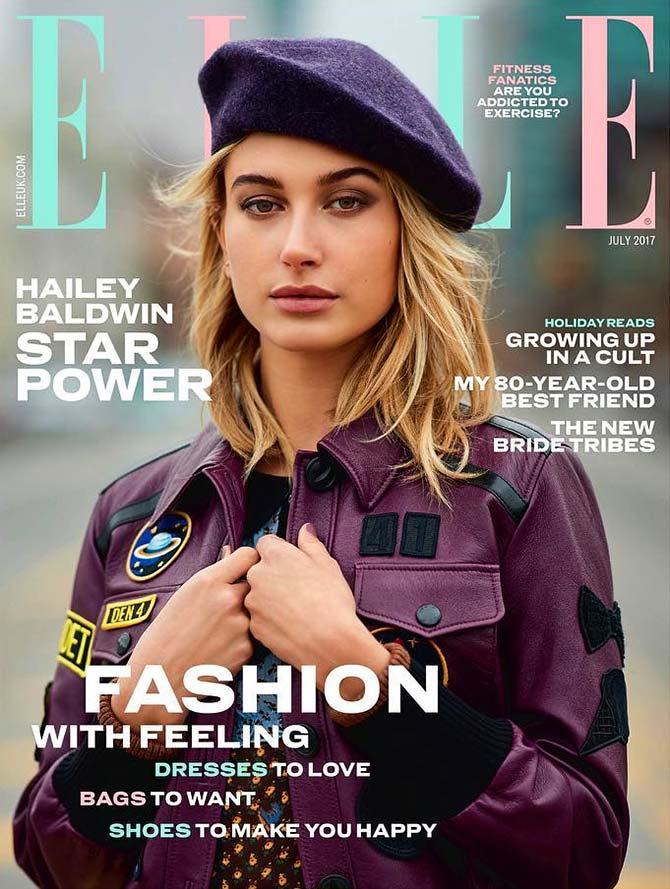 IMAGE: Hailey Baldwin on Elle UK's cover.
Photograph: Kind courtesy Elle UK
She may be one of the sexiest and popular models in the world. But Hailey Baldwin doesn't want to give credit to Instagram to her success.
In an interview to Elle UK, the 20 year-old supermodel cleared the misconception that social media is a key reason to her success.
'I work my a** off to make what I have and to prove that this is what I want to do,' Baldwin told the magazine.
'I want to be a model. I don't think I would be where I am if people didn't see something in me.'
'I put all my modeling (photos) on my Instagram because I'm showing it to people.'
'It's not about me getting paid to model for things on Instagram of course, sometimes we do get paid for things we do for Instagram and Twitter but there is a line of calling someone an 'Insta model' or an 'Insta star.'
*****
Zendaya debuts on Vogue cover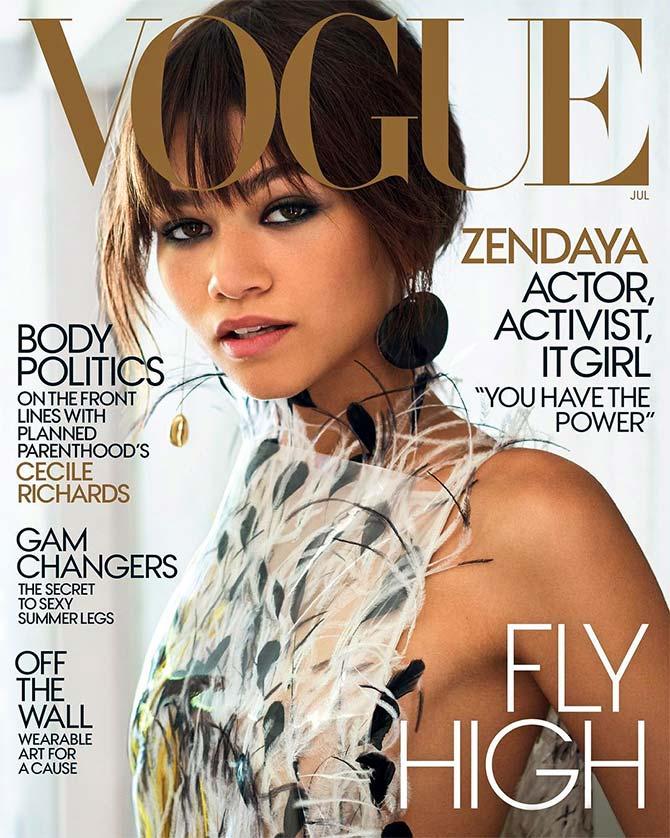 IMAGE: Zendaya makes her debut on Vogue magazine
Photograph: Kind courtesy Vogue

American actor and singer Zendaya has bagged her first Vogue cover.
Wearing a feathered Calvin Klein dress, the 20 year-old actor models the recent fashion trend on the cover.
'Actor, activist, IT girl' the cover describes her.
'When you wake up in London and are on the cover of Vogue so life is just poppin,'she announced on Twitter.

'I really don't have any words right now...I'm grateful, honored and a million other beautiful things...I'M ON VOGUE Y'ALL!!!' she added.
*****
Six new faces from Bengaluru to walk at Lakme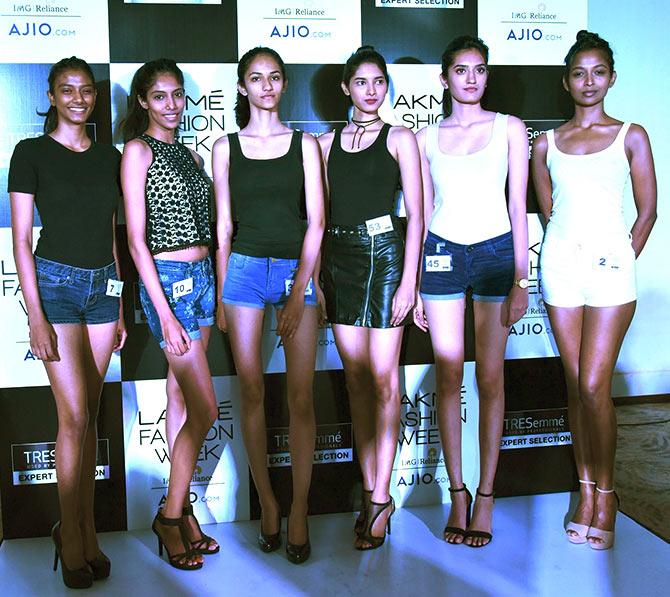 IMAGE: (LtoR) Aditti Anand, Soumya S, Esha Gohil, Devika Bhanguni, Raksha Belliappa, Pavitra Malaiappan will walk the ramp for Lakme this year.
Photograph: Kind courtesy Lakme Fashion Week

The dates for winter/festive schedule for Lakme Fashion Week is yet to be announced. But Bengaluru has already picked six new faces to debut on the ramp.
Aditti Anand, Soumya S, Esha Gohil, Devika Bhanguni, Raksha Belliappa, Pavitra Malaiappan will be walking at the forthcoming fashion week to be held in Mumbai.
The jury included supermodel Sonalika Sahay show director Anu Ahuja, fashion choreographer and stylist Prasad Bidapa head of fashion, IMG Reliance Jaspreet Chandok, model scouts Luis Domingo and Victoria Da Silva and RJ Niki from Fever FM.
*****
Beckham shares new collection on Instagram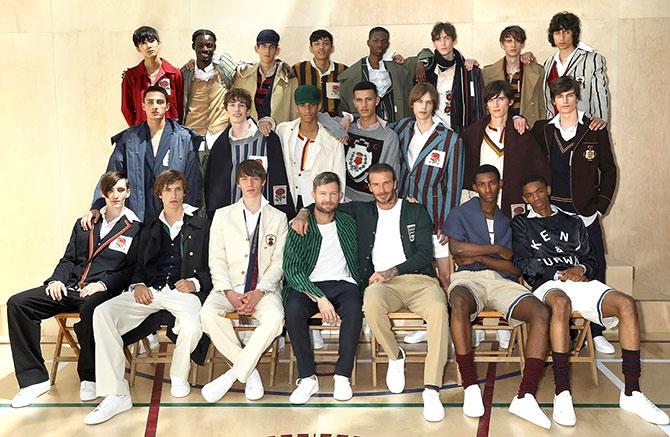 IMAGE: David Beckham shared his new spring/summer collection on Instagram.

Football star David Beckham recently launched his menswear collection at the London Fashion Week.
He showcased the new line in association with Kent and Curwen.
The collection featured knitted cardigans, blazers and jumpers.
Beckham, who has 37 million followers on Instagram, shared a group photo of the collection and wrote: 'What a team! Daniel Kearns and Kent & Curwen SS18'