For those of you who think that only Indian celebs can carry off desi outfits well, think again!
Vin Diesel, Hollywood's tough guy was recently spotted dressed in an Indian attire. He took his Indian fans by surprise with his desi avatar.
While the American actor looked charming in the Sabyasachi sherwani, we take a trip down memory lane and revisit the times international celebs stunned in Indian outfits.
Remember the hot, white sari Pamela Anderson wore in the Bigg Boss 4 house?
Then there was former supermodel Naomi Campbell who sashayed down the ramp in a black sari making our hearts almost skip a beat.
Take a look at 14 international celebs who wowed in Indian wear.
Don't forget to take the poll at the end and tell us which beauty wore Indian wear best.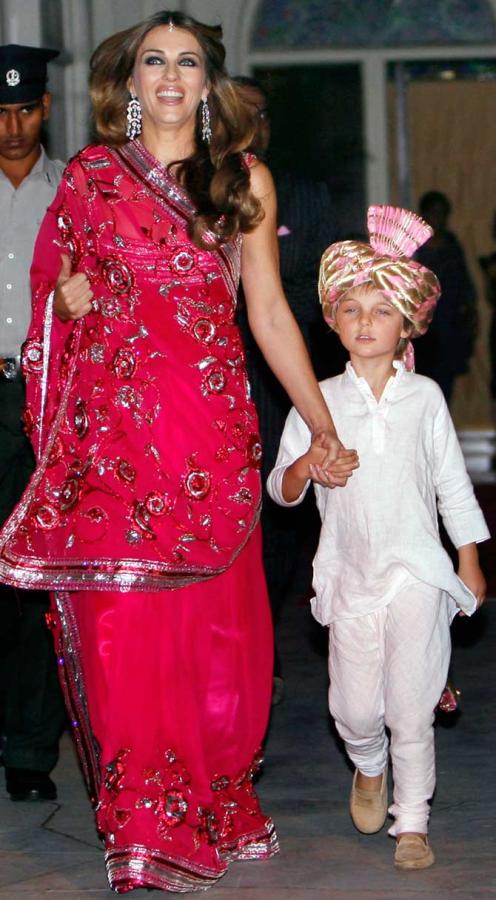 IMAGE: Elizabeth Hurley has often been spotted in the traditional drape. But this one stands out as she draped it differently.
The former model wore this hot pink sari to a charity event in Mumbai. It's cute how she matched her son's turban to her outfit.
Like how she wore the sari?

Photograph:

Punit Paranjpe/Reuters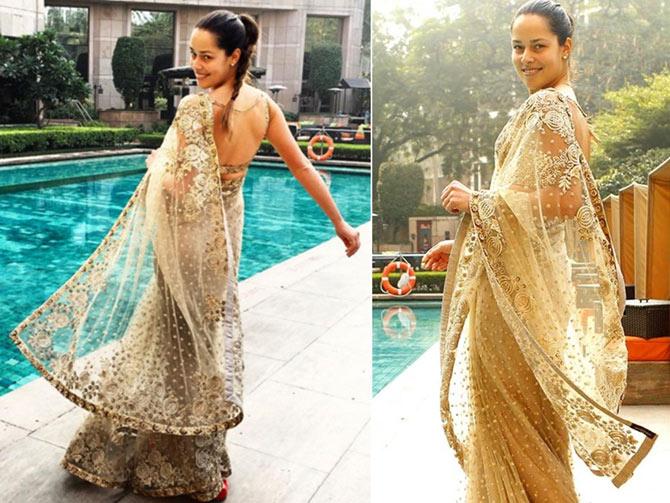 IMAGE: Who would have imagined tennis star Ana Ivanovic to pull off a sari so beautifully?
Kudos to her for showing us how to swirl in this gorgeous Sabyasachi creation. Her sheer blouse is pretty too. Does her look work for you?

Photograph: Kind Courtesy Ana Ivanovic/Instagram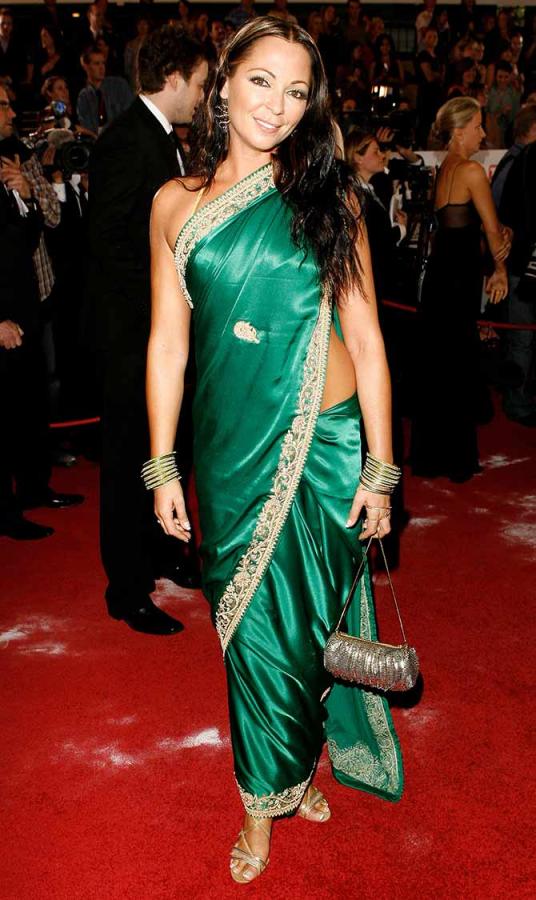 IMAGE: Wondering where the pleats of Australian actress Tania Zaetta's green sari disappeared? It really doesn't matter given that she has reinvented the look with such ease.

Photograph:

Simon Fergusson/Getty Images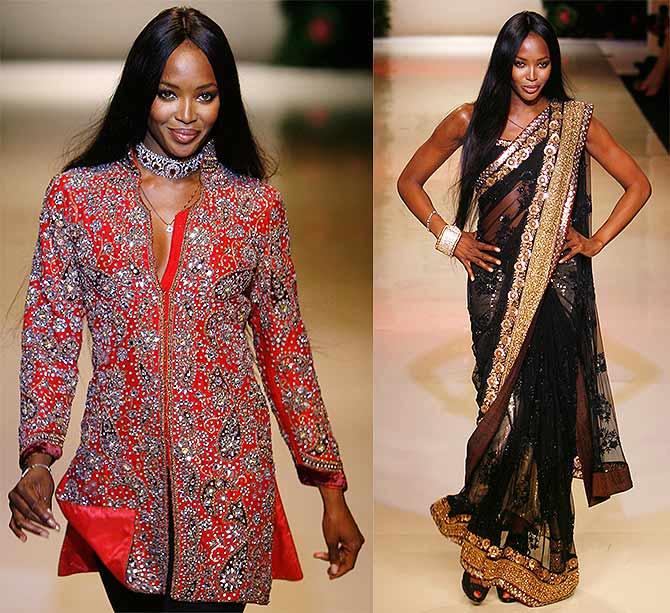 IMAGE:

Naomi Campbell

bowled us over with this traditional kurta she wore on the Indian ramp. She didn't stop at one. Later the supermodel changed into a lovely black sheer sari.
Watching her strode down the runway, our hearts nearly skipped a beat, what about yours?

Photographs:

Punit Paranjpe/Reuters
IMAGE: Now that's what we call desi tadka!
Shakira fans can take a lesson or two from the singer, who can groove and at the same like look sizzling in a sari. Does she get your vote?

Photograph:

Gary Hershorn/Reuters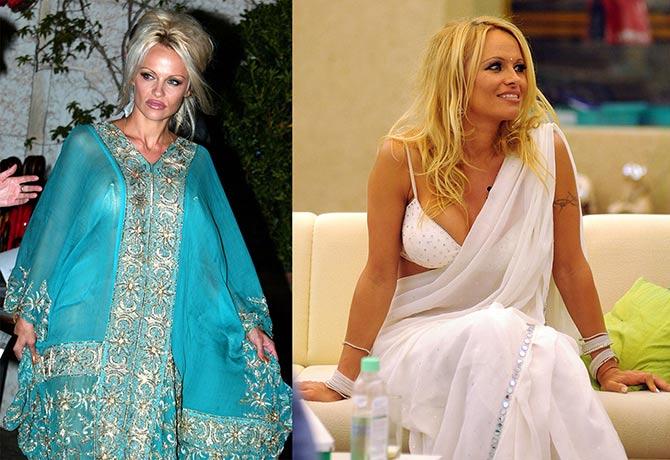 IMAGE: Pamela Anderson proved that she can look hot in Indian wear too, especially that hot white sari she wore to the Bigg Boss Season 4.
She looked equally stunnimng in this turquoise blue kaftan (left).

Photographs: (left) Eric Gaillard/Reuters, (right) Rediff Archives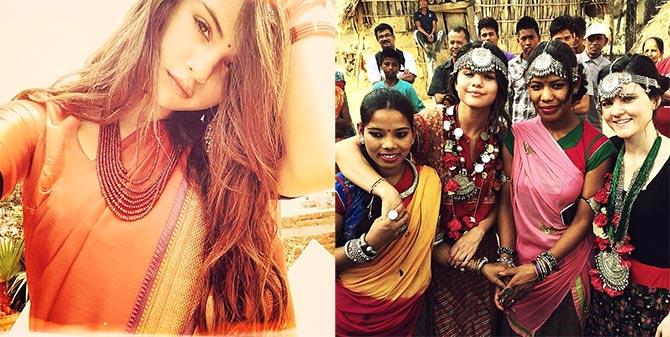 IMAGE: Selena Gomez went demure in a sari during her India outing. She also tried out a traditional tribal outfit (right) and looked stunning.

Photographs: Kind Courtesy Selena Gomez/Instagram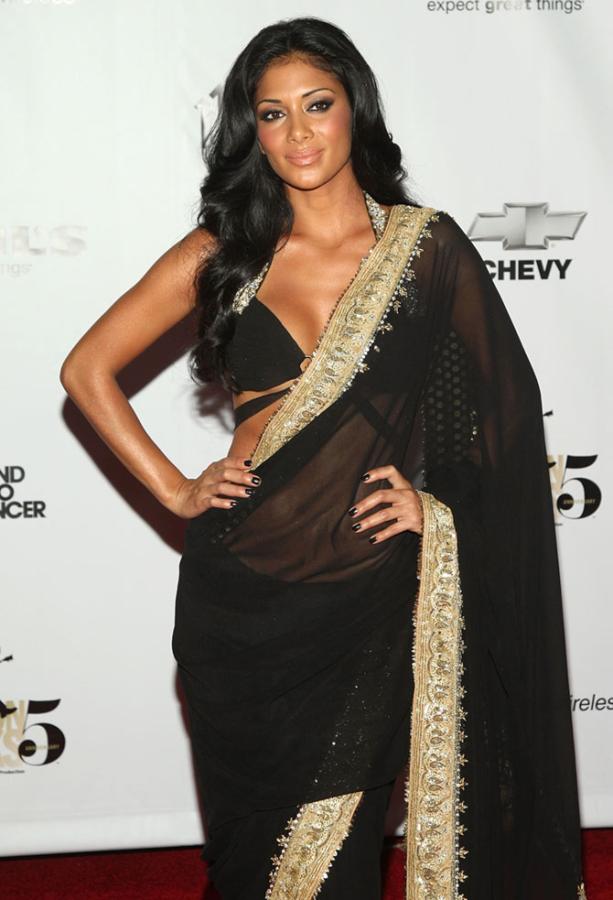 IMAGE: Move over desi divas, Nicole Scherzinger is here.
The singer surely makes the sari look smoking hot, and there's absolutely no doubt about that.
Love her desi style?

Photograph:

Stephen Lovekin/Getty Images
IMAGE: Lady Gaga is a vision in white in this Tarun Tahiliani sari.
It's pleasantly surprising that the risk-taker chose such a subtle look.

Photograph: Kind Courtesy Tarun Tahiliani/Instagram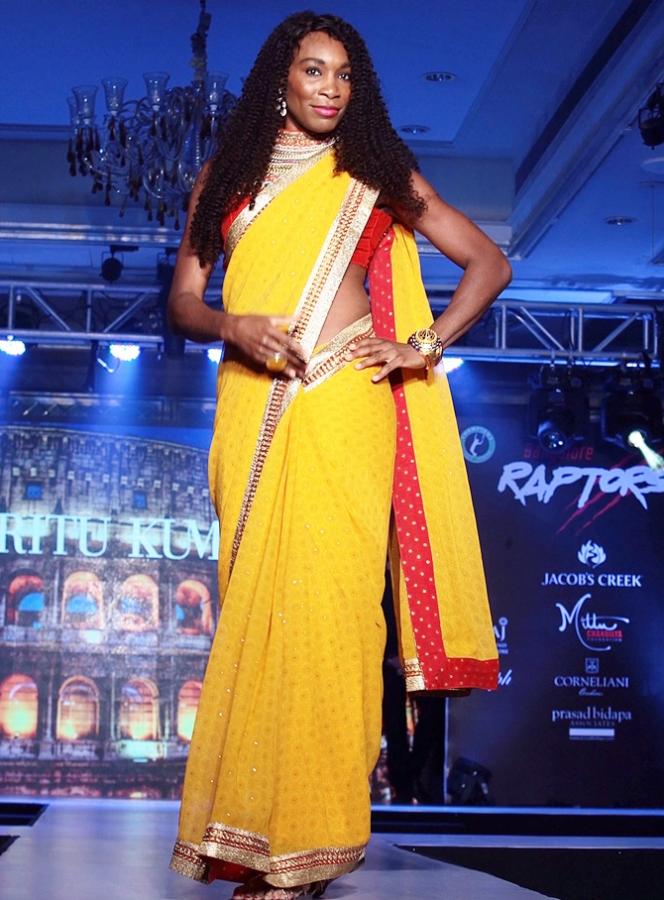 IMAGE: OMG! Venus Williams' desi avatar is a fresh change from her usual tennis outfits.
Kudos to her for wearing the Ritu Kumar designed Indian outfit so elegantly.

Photograph: Kind Courtesy Champions Tennis League

IMAGE: Rewind to the time when Canadian Prime Minister Justin Trudeau cut an impressive figure in this Indian outfit.
Joining him is his wife Sophie at a film festival.

Photograph: Jemal Countess/Getty Images
We ask you, Dear Readers, which international celeb wore Indian wear best.
Take the poll given below and let us know who fared best. Think we missed someone? Tell us in the messageboard below.